December 31-In-31: Washington Capitals
Pat Quinn
2020-12-30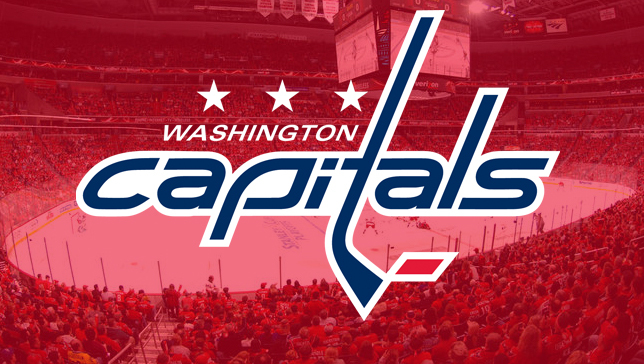 Welcome to the December 2020 edition of the DobberProspects 31-in-31 Series. This month, we are diving into the depth of each organization, looking at their recent graduates, risers, fallers and top-20 prospects.
*******************
Last month I went over the Washington Capitals' draft recap and off season moves seen HERE. I still have disappointment in how it went as the Capitals off season saw the team fill up more roster spots instead of letting some rookies make the jump:
There was an opening on the defense that was filled by the Capitals giving a two-year contract to Justin Schultz, and they filled the seventh spot adding TVR
There was a prime spot open for Daniel Sprong at forward, then the Capitals signed Connor Sheary to make it difficult for Sprong to get a legit shot
Goaltending opened up by the injury (sadness) to Lundqvist, and then the Capitals signed Craig Anderson to a PTO. This is a move I liked as he would provide good veteran stability for the young duo
Graduates
NHL
Daniel Sprong – Signed to a two-year $725,000 one-way contract, it appeared that the Capitals were willing to infuse the line up with his skill. But then they signed Sheary and his spot is not as solid. Especially if Sheary gets on a hot streak when in the line up if Sprong is out for a cold stretch. Here is hoping Sprong can maintain a middle-six winger spot in Washington as he is what the Capitals need, depth scoring not depth two-way grinding. If he can sneak his way on to the second line, Sprong could have an underratedly (new word) good fantasy season.
NHL or Taxi Squad
Vitek Vanecek – The Lundqvist injury opened the door for Vanecek to 1B Samsonov's 1A. the duo are friends and worked well when teammates in Hershey. Vanecek is a great goalie prospect that is forgotten about because he is not the golden ticket in Washington. He has progressed positively every year since he has come to North America, going through the ECHL then the AHL. On almost any other team he could be talked about eventually taking over in Washington, but on the Capitals he is forgotten. The Anderson signing has thrown a wrench in to the plan. If Anderson signs, the Capitals will have him or Vanecek on the Taxi Squad, but with the condensed schedule and injury potential it is good to have the vet help out. Hopefully, Vanecek is the planned back up though and not the taxi passenger.
Should be graduate but off-season signings stopped that
Martin Fehervary – Michal Kempny injured his Achilles tendon and is/was out 6 to 8 months on the same day the Capitals signed Brenden Dillon to a four-year deal. The spot was opened for Fehervary to play on the bottom-pairing. Well low and behold the Capitals signed Justin Schultz to a two-year deal, for reasons unknown to me, and signed Trevor van Riemsdyk for the seventh defense spot. If you though Fehervary could ride on the taxi squad well the Capitals also signed LaDue to a one-way contract for additional depth. If an AHL season is in play expect Fehervary to play another season for Hershey. Do not get me wrong though, Fehervary could play a bottom pairing role in the NHL and the Capitals should have given him a chance. The positive is with how often Schultz gets hurt Fehervary should get in the lineup.
Should be a graduate but there is no room
Connor McMichael – McMichael could step in to a sheltered zone start role for the Capitals and impress, but the Capitals now have 13 one-way contracts. He will have to wait until 2021-2022 where the Capitals will need to make a move to get him on the roster in a top nine role.
AHL
Damien Riat – The Capitals finally convinced Riat to come to North America and play in Hershey, before Covid stopped everything. Now the Swiss sniper will get a chance to play in North America sooner, if an AHL season happens, or later in 2021.
Risers
Damien Riat – The recently mentioned player is currently posting 0.94 points per game in the NL Swiss league, his best to date. The Capitals can only hope he continues to progress in Hershey
Alexei Protas – On loan to the KHL with Dinamo Minsk, and playing fluctuating to minimal ice time with a random sparkling on top powerplay time, Protas has played in 36 games. His stats do not jump out at you, with only 10, but he has not gotten a lot of ice time. The playing against men will only help him long term, and considering he is one of the only Capitals prospects playing, this is a positive.
Bobby Nardella – Currently on loan to Djurgårdens of the SHL, Nardella has been a stand out for the team. He has 11 points in 19 games as he shows how good he is on offense and transition. His problem is that he is 5-9 and 174 lbs, which would be tough to transition to the NHL. His powerplay quarterback potential in the NHL is great, but the Capitals are the worst team for that with this John Carlson guy signed for seven more years. I hope he can make the NHL but the odds are likely against him, and his play/size might be able to flourish more overseas.
Alexander Alexeyev – On loan with Salavat Yulaev of the KHL, Alexeyev has been great for a young defenseman on the team. He is averaging 17 minutes a game as a 21-year-old and currently has nine points in 37 games. He is not used on the powerplay but he is eating up all the even strength and penalty kill minutes he can.
Fallers
A majority of Capitals prospects that would be playing and developing in the AHL as the Capitals have a heavy reliance on the Bears to develop the team's prospects. Most notably: Joe Snively, Garrett Pilon, Brian Pinho, Kody Clark, Shane Gersich, Lucas Johansen, Riley Sutter, and Mitchell Gibson (he is NCAA).
Brett Leason – If there was one player that needed to start playing and rebound from a poor previous season it was Leason. He was not loaned to any team across the pond so he has not played since March 2020. He needs to develop and play as the Capitals used a second-round pick on him.
Prospect Depth Chart
Based on upside and likelihood to make the Capitals roster
| | | |
| --- | --- | --- |
| LW | C | RW |
| Axel Jonsson-Fjallby | Connor McMichael (C/LW/RW) | Daniel Sprong |
| Joe Snively | Hendrix Lapierre | Damien Riat |
| Shane Gersich | Alexei Protas | Brett Leason |
| Beck Malenstyn | Garrett Pilon | Oskar Magnusson |
| | Brian Pinho | Bogdan Trineyev |
| | | Kody Clark |
| | | Riley Sutter |
| | |
| --- | --- |
| LD | RD |
| Martin Fehervary (LD/RD) | Martin Hugo Has |
| Alexander Alexeyev | Benton Maass (rights owned, not signed) |
| Bobby Nardella | |
| | |
| | |
| Sebastian Walfridsson (rights owned, not signed) | |
Goalies
Vitek Vanecek
Mitchell Gibson
Hunter Shepard
Phoenix Copley
Zach Fucale
Top 20 Fantasy Rankings
Connor McMichael
Daniel Sprong
Alexander Alexeyev
Vitek Vanecek
Alexei Protas
Damien Riat
Bobby Nardella
Martin Fehervary
Brett Leason
Bogdan Trineyev
***********************
Thanks for reading, follow my twitter @FHPQuinn
Pat Quinn
LATEST RADIO & DRAFTCASTS