November 31-in31: Washington Capitals
Pat Quinn
2020-11-29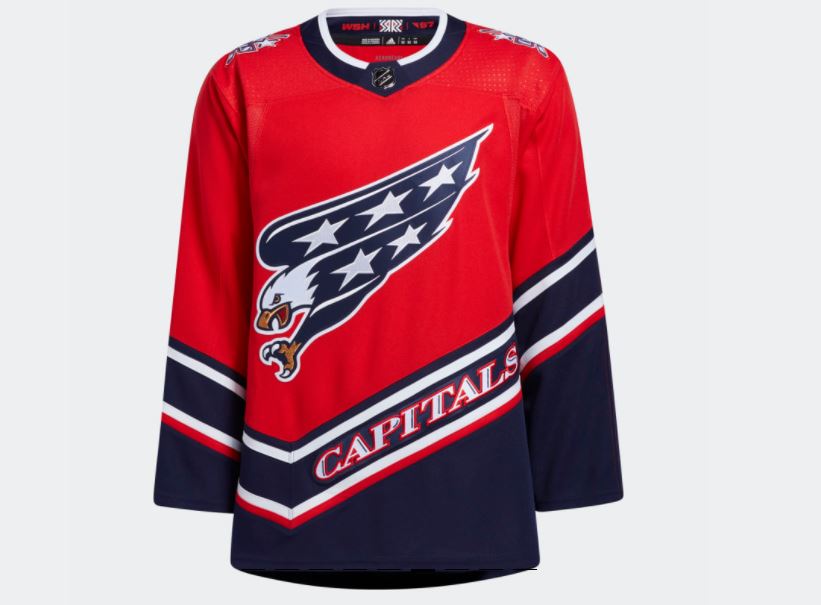 The 31-in-31 Offseason Series is an annual event here at DobberProspects! Every day in November we will be bringing you a complete breakdown of a team's draft and insights into their off-season movements thus far. Following this up, the December 31-in-31 Series will dive into every team's prospect depth charts with fantasy insights and implications for the upcoming seasons. Check back often, because we plan on filling your hockey withdrawal needs until the season begins!
****************
After a disappointing play-in playoff exit to the Islanders, where Washington looked really disengaged, the Capitals really did not do too much in the offseason roster wise, planning to keep the team together and only making a few moves in general. The ownership and GM obviously still think the team can compete for another cup, this writer believes so as well, but there were some poor roster moves completed in the offseason that may do more to hinder that goal than help it. Draft-wise, with only five selections, the Capitals did quite well.
*********************
Capitals Draft Recap
Round 1 – Pick #22: Hendrix Lapierre, C
The Capitals traded up two spots in the first round to grab a "risky" pick by some scouts. Lapierre is arguably a top 10 talent in the draft but there are injury concerns that left many GMs weary. It was reported that Lapierre had at least three concussions in 2019-2020, but his camp disputes that by saying he had one concussion and the rest was him dealing with a neck injury similar to the one Crosby dealt with for a year. If the injury concerns are indeed minimal then the Capitals sacrificing a third-round selection was worth it. Lapierre is an incredibly skilled playmaker who can handle the puck in traffic and transition with ease. He can become a future PP quarterback due to his vision and puck skills.
It is nice to see the Capitals risk a pick on a high-reward player as they tend to pick players who are in the "safer" area of drafting. Lapierre immediately become the second-best offensive prospect in the Capitals system and the Capitals have plenty of time to let him develop.
Round 4 – Pick #117: Bogdan Trineyev, RW
The Capitals randomly decided to draft in Russia again, which surprisingly the team tends to avoid despite having the best Russian player ever on the roster (seriously, look at the team's history), and chose Trineyev in round four. It was a good gamble for the Capitals but still in the "safe" territory. He is a good defensive forward who is a great battle and grinder. Trineyev has a high hockey IQ and a skilled playmaker, but he has a preference to not shoot in the slot areas as he prefers to pass, tip a shot, or battle for rebounds in front of the net. That can seem like he does not have confidence in his own shooting abilities, which he will need to turn around if he hopes to make the NHL. At best he could be a second line winger and a worst he could be a fourth line penalty killer.
Round 5 – Pick #148: Bear Hughes, C
If you had guessed that the Capitals would draft a strong grinding forward late in the NHL, and a player in the WHL, well then you would have seen the way the Capitals draft over the past five years at least. Bear is not related to Quinn and Jack, and sadly does not have high upside skill either. He is a strong forechecker who is a pain to opposition defenders. He does play well with the puck though as he took home rookie of the year for the Spokane Chiefs for 2019-2020. Hughes is in line with pervious picks of Kody Clark and Riley Sutter, but hopefully he can establish himself to have more skill to make the NHL.
Round 6 – Pick #179: Garin Bjorklund, G
The Capitals are an underrated goalie factory in the NHL so any time they grab a goalie late people should take note. For his career he has mainly played in a back up capacity so his numbers do not jump out. He will be a long-term project in net and the Capitals have time to let him develop. Bjorklund, a Canadian with a last European name, has the confidence goalies need, along with agility and athleticism that can be developed further.
Round 7 – Pick #211: Oskar Magnusson, RW
The Capitals traded a 2021 7th round pick with the heated rival Pittsburgh Penguins to grab Magnusson, a high-reward skilled player if he can develop properly. This was nice to see as the Capitals rarely draft this type of player. Skill-wise he become a top Capitals prospect, but because of where he was drafted his odds of making the NHL are still slim. Magnusson makes things happen every time he is on the ice and many scouts had him within their top 100 players. He is a player that appears to not really be great at anything but always gets things done. He is always on the opposition, he always finds the open ice, he is creative, a deceptive skater, and has the confidence to go one-on-one with the opposition any time. Magnusson is the type of player the Capitals need to draft late, a skilled boom/bust forward, and hopefully he can make the NHL eventually.
*************************
Offseason Moves
There were two emotionally impactful moves the Capitals made this off season one behind the bench and one long time Capital said goodbye.
Coaching
In: Peter Laviolette
Out: Todd Reirden
The Capitals let go of Reirden after a second straight first round exit. He was behind the Capitals bench for a while as Barry Trotz's assistant before getting the reigns, and helped the Capitals gain the Stanley Cup. The Capitals decided to give a three-year coaching contract to stingy neutral zone trapping specialist Peter Laviolette, who is more known for strong defensive play and limiting the offense of his own team. Personally, this was a disappointing hire as the Predators were never able to make the leap with him as head coach and it seemed as though no forward could ever surpass 60-65 points in his system, but his defenseman score extremely well. There were also better candidates left in the wind with Bruce Boudreau and Gerard Gallant, who have better systems for todays NHL. I could of course be wrong here but there is still a risk with the hire.
Roster
OUT
Braden Holtby
The writing was on the wall all season that the Capitals would be moving on from long-time and Stanley Cup winning goalie. Even despite his stats starting to falling off recently, his community work in Washington and equality stance was top notch. From a business aspect it was great the Capitals moved on and did not hitch themselves long-term. It also signals that Ilya Samsonov is the goalie of the future for the Capitals.
Radko Gudas
It appeared as though the Capitals were willing to move on from Gudas once they acquired Brenden Dillon.
Travis Boyd and Tyler Lewington
Boyd moved on to Toronto where he will have an even harder time to make the NHL roster, after not having much of a chance to make the Capitals roster despite being too good for the AHL. Lewington moved on to Nashville and he is a solid stay at home AHL defender.
IN
Henrik Lundqvist – One-year, $1.5 Million
The Capitals wanted to have an experienced back up for Samsonov, who could also play around 40-50% of the games in 2020-2021, and did they ever get that in Lundqvist. Even as his play has eroded with age Lundqvist can be an amazing teacher for Samsonov and the Capitals do not need to worry about playing him when they make the playoffs again. Lundqvist will also come in well rested and a chip on his shoulder, the Capitals will have a very strong goalie duo for the upcoming season.
Justin Schultz – Two-years, $8 Million
The Capitals looked at the Penguins and decided to grab the most oft-injured defenseman on the roster for two seasons at $4 million. Schultz does posses good possession metrics and his poor play in 2019-2020 could be attested to having to drag around play with Jack Johnson a majority of the year, but his play-in defensive play was atrocious versus Montreal.
Other Defensemen: Trevor Van Riemsdyk, Paul LaDue and Cameron Schilling (one-year deals)
The first can play in the NHL and the other two are likely headed to the AHL. These defensemen signing for the Capitals do a great job of blocking the chance for the two promising young defensemen the Capitals have in the AHL. More on that next month.
Daniel Carr – One-year, $700,000
Carr is a top AHL forward and if he could sneak in to the NHL, say during an extended injury absence, he may surprise.
RESIGNED
Brenden Dillon – four-year, $15.6 million
Jonas Siegenthaler – one-year, $800,000
Daniel Sprong – two-years, $750,000 per year
RETIRED
Connor Hobbs – This one is sad as he had so much promise out of the WHL but injuries really took a toll on the player.
************************
A full analysis of what this does to the depth chart will come in next month's 31-in-31 series.
Thanks for reading and follow my twitter: @FHPQuinn
Pat Quinn
LATEST RADIO & DRAFTCASTS