December 31-in-31: Buffalo Sabres
Kevin Wong
2020-12-04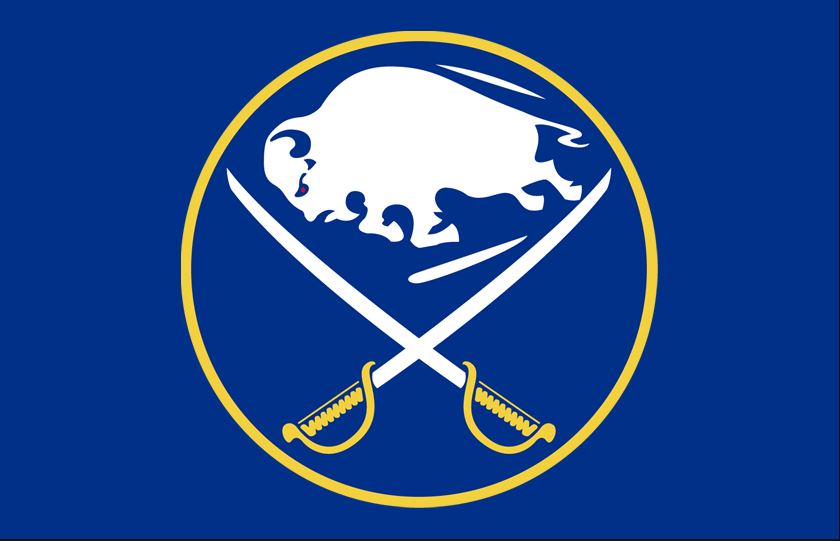 The Buffalo Sabres' near-decade of futility in the National Hockey League should have produced a very rich and exciting group of prospects to lead the team into the 2020s. With eight top-ten draft selections in the last eight years, including two second-overall choices (Sam Reinhart, 2014; Jack Eichel, 2015) and a first-overall selection (Rasmus Dahlin, 2018), the organization received numerous high-quality opportunities to build its team through the NHL Draft. As we discussed in our November article, however, the Sabres have neglected to adequately develop their prospect pool, opting instead to relinquish draft picks in exchange for NHL-ready talent. Short-term objectives have been a major part of the organization's philosophy in recent years. The team's long-term forecast has consequently suffered.
The Sabres have reorganized their amateur scouting staff in hopes that they can chart a better path for the team going forward.
They have also, to some degree, supplemented their prospect group via other means. Some of the organization's most notable additions to the prospect pool have come through free agency. With the recent addition of Taylor Hall to the Sabres' immediate core, it is clear that the team can persuade even the unlikeliest of free agents to join them. This has, likewise, been the basis for a few of the team's more astute prospect signings of the past few years.
In 2018, the Buffalo Sabres signed the Swedish Hockey League's 2017-2018 defenceman of the year, free agent Lawrence Pilut. After two seasons in the Sabres' system with both the main club and the AHL Rochester Americans, Pilut opted this past off-season to join the KHL's Traktor Chelyabinsk. Pilut was among the Sabres' top defence prospects, but his inability to secure a full-time role in Buffalo resulted in his decision to depart from the team as a Restricted Free Agent in 2020. He is still 24 years old, but due to these recent circumstances, he is among the players in this year's Fallers category. The Sabres have retained his rights.
Likewise, Arttu Ruotsalainen joined the organization in 2019 as a free agent. He debuted with the Sabres at their 2019 training camp, but returned to Liiga to continue his development. At the age of 23, he currently leads all Liiga scorers this season with 16 goals and 27 points in 19 games. This is a significant improvement over last season's total of 15 goals and 43 points in 44 games. His success in that league, especially in his latest campaign, warrants significant enthusiasm about his return to North America. He is, thus, one of this year's Risers.
Taking into account such moves as these; the organization has taken some steps in the right direction to identify talent and address gaps in their prospect pool. Other players, some of whom were traditionally drafted or acquired via trade, have not progressed quite as well as many had hoped. As a result, there have also been some setbacks as far as the quality of the prospect pool is concerned.
Before delving into our analysis of the Sabres' most improved and most disappointing prospects of the past year, there are a handful of players we should examine who are slated to graduate from their current leagues and who have moved on to more challenging tiers of hockey.
Graduating Players
Victor Olofsson
After spending six years in the development system, Victor Olofsson finally became a full-time National Hockey League player in 2019-2020. He tallied 20 goals and 42 points in 54 games with the Buffalo Sabres. He finished fourth in points among NHL rookies during the campaign and was tied for second in points-per-game among rookies alongside Vancouver Canucks star rookie Quinn Hughes.
During the 2019-20 season, Olofsson established himself as a core offensive contributor for the Sabres, ranking third in points behind Jack Eichel and Sam Reinhart, as well as averaging 18:23 of time on ice per game. He also finished with five third-place votes, fourteen fourth-place votes, and twenty-two fifth-place votes for the Calder Memorial Trophy in 2020, placing seventh among his peers.
The success of the 24-year-old sniper allowed him to secure a two-year, $6.1 million contract extension with the Sabres on October 29, 2020.
As an NHL player, his game still requires some development, as he suffers from a one-dimensional style. He prefers to remain in the middle of the ice and is timid in traffic. He also tends to allow his teammates to transition the puck up the ice rather than carry it himself. He saw success as a finisher, but there remains room for him to add some more maturity and completeness to his game at the NHL level.
Olofsson has ascended to the NHL and has thus graduated from our prospect chart.
Henri Jokiharju
The other Sabres prospect to achieve full-time status in the NHL last season was defenceman Henri Jokiharju. Acquired via a trade with the Chicago Blackhawks that sent former eighth-overall pick Alex Nylander the other way, Jokiharju played his first full NHL season in 2019-2020. Despite being utilized in an offensive role at lower levels, he spent his first year with the Sabres in a primarily-defensive capacity, averaging 17:13 of time on ice per game. He was a penalty killer but did not see regular powerplay time, and in 69 games he recorded four goals and 15 points.
With his high hockey IQ, Jokiharju demonstrated a sense of stability on the defensive side of the puck and was relied upon to contain the opposition deep in his own zone. He did this well, and he also proved to be a significant shot blocker as well. He was third among Sabres skaters in blocked shots with 63.
As the 21-year-old defenceman's comfort level in the NHL continues to improve, we might see him become a very important member of the team as the years progress.
Henri Jokiharju has been an excellent surprise to the #Sabres season. For all the guff GMJB takes, that's a pretty good move righting what I call GMTM's biggest mistake: Taking Alex Nylander at No. 8 with the draft in his own building, one spot ahead of Mikhail Sergachev.

— Mike Harrington (@ByMHarrington) January 10, 2020
Brandon Biro
One of the Sabres' more recent prospect FA signings was 22-year-old Brandon Biro, a 5-11, 175 lbs left winger who has just completed his four-year program at Penn State University. Signed by Buffalo in March 2020 to a two-year, $925k AAV contract, Biro adds speed and playmaking ability. He was sixth among Penn State skaters in scoring last season with 10 goals and 25 points in 25 games, and he utilizes his speed well through the neutral zone to create opportunities in transition.
Among the biggest criticisms of his game at this time is his lack of consistency on a shift-to-shift basis. As a player whose style is currently geared more towards rush chances than in-zone forechecking, he must improve his ability to pressure the opposition in the attacking zone and create more while his team is stationed at the offensive end of the rink.
Biro is expected to join the Rochester Americans of the AHL next season. With several of last year's Americans players having reached free agent status this summer, there will be opportunities for Biro to contribute offensively and potentially move up the depth chart in Rochester.
Matej Pekar
Czech forward Matej Pekar split time during the 2019-2020 Ontario Hockey League campaign between the Barrie Colts and the Sudbury Wolves, amassing 28 goals and 63 points in 51 games. The Sabres selected him 94th overall in the fourth round of the 2018 NHL Draft. After two seasons in the OHL, the 20-year-old, 6-1, 198 lbs forward remains eligible to return to the Wolves as an overager. However, due to COVID, he has been loaned to the Czech Republic's third-tier pro league, Czech2. He currently has two goals and nine points in nine games in the Czech Republic, while the OHL's return-to-play situation for 2020-2021 remains unclear. Thus, it seems more than likely that Pekar will be spending the majority of his time this season playing professional hockey.
He is a heavy forechecker with a gritty, two-way style that seems suited for a bottom-six role in the NHL if he reaches his potential. Pekar exhibits strong stick work and often positions himself well to disrupt the opposition's forecheck. Speed and puck skills are the two issues he must address, as he has not demonstrated noteworthy one-on-one abilities with the puck on his stick. He also lacks quickness. In spite of these deficiencies, he reads plays well and possesses the positional awareness to finish plays, block passing lanes, and retrieve the puck in the corners.
When the OHL and AHL eventually resume action, there is a possibility that he will join the Rochester Americans instead of the Sudbury Wolves. As offensive skill and speed are two of his weaknesses, it may make sense for him to continue his development in junior hockey so that he may develop his offensive game further in the slower-paced environment and in a more prominent role.
Mattias Samuelsson
Defenceman Mattias Samuelsson, like Matej Pekar, turned 20 at the beginning of the 2020 calendar year. However, Samuelsson has spent the past two years with the NCAA's Western Michigan University. He spent last season as his squad's captain, and he additionally captained Team USA at the 2020 World Junior Championship. In March 2020, he signed a three-year, entry-level contract with the Sabres. His decision to turn professional thus ends his NCAA tenure and puts him on the list of prospects set to debut in the AHL in 2021.
Samuelsson plays a very large, heavy defensive game. He utilizes his strength and his reach to contain the opponent on the defensive side of the puck. This stature and skill set made him one of his team's most successful defensive players in the 2019-2020. He is not a particularly fast skater, but he positions himself well and makes well-timed plays along the boards to separate the opponent from the puck. He does this not only in his own half of the rink, but also to keep plays alive in the offensive zone when the puck is ramping up the half-wall.
He scored two goals and 14 points in 30 games last season with Western Michigan. He does not possess much offensive upside, but as a defensive contributor he is certainly a prospect to watch. At 6-4, 221 lbs, he does not possess the sheer size of the game's largest behemoths, but thus far he has been an imposing challenge for his opponents to overcome. His plus-minus of plus 17 was the second-highest among Western Michigan skaters last season.
Linus Cronholm
After spending the majority of the 2019-2020 season with Karlskrona HK of Sweden's Allsvenskan (he played 36 games in Allsvenskan, 10 in the SHL), defenseman Linus Cronholm has successfully made the leap full-time to the SHL this season with the Malmo Redhawks. Drafted 117th overall in the fourth round of the 2018 NHL Draft, the 20-year-old is the youngest player of those mentioned thus far in this article.
So far, he has played 16 games this year with the Redhawks. He has one year remaining on his deal with Malmo, after which he might look to play in North America.
He is a 6-3, 172 lbs, stay-at-home defenceman who does not offer much in terms of offensive production or physicality. He has recorded eleven hits thus far in his 16 games with Malmo. Last season he struggled to secure a permanent role with the SHL club. This season, he has averaged 13:35 of time on ice per game with the team, although on November 21, 2020 he played a season-high 20:15 against Skelleftea AIK.
As his development with the Malmo Redhawks continues, one might hope that he can play a more prominent role next season. After that, we might see his possible relocation to North America as his professional journey continues.
Erik Portillo
2019-2020 was a major success for 6-6, 224 lbs Swedish goaltender Erik Portillo. In his rookie season with the USHL last year, Portillo recorded the league's best Goals Against Average with a GAA of 2.11. His save percentage of .915 was ranked third among the league's goaltenders. He was also named a USHL First-Team All Star for his work in 2019-2020 after recording a personal win-loss record of 19-5-1 and helping his Dubuque Fighting Saints to a second-place finish in the league. Portillo was, furthermore, named to Team Sweden at the 2020 World Juniors but did not play.
Having just turned 20 years old on September 3, 2020, Portillo has this season joined the University of Michigan. As a freshman, he is currently a backup to the team's starting goaltender and captain, Strauss Mann. Thus, Portillo has not yet played any minutes for his team. The team's other two goaltenders, Mann and Jack Leavy, are both third-year students, and so Portillo's path towards becoming the team's starter will require some patience. There is tremendous potential for the Buffalo Sabres' 67th-overall, third-round selection in the 2019 NHL Draft.
Due to his success last season, Erik Portillo is one of the risers on our rankings.
This brings us to the other noteworthy risers and fallers in the Buffalo Sabres organization:
Risers
Arttu Ruotsalainen
One of the Sabres' biggest success stories so far in 2020-2021 has been 23-year-old Finnish center Arttu Ruotsalainen. As alluded to earlier in this article, Ruotsalainen's play in Liiga this year has been stellar. He has elevated his game to new heights, posting 16 goals and 27 points in 19 games so far with Ilves. He leads the entire Liiga in scoring, four points ahead of runner-up Ryan Lasch and six ahead of teammate Eemeli Suomi. He has averaged 20:38 of ice time per game and also possesses a faceoff percentage of 51.1%.
Despite being just 5-8, Ruotsalainen's current weight of 181 lbs makes him quite strong. He is aggressive and unafraid to go to the front of the net. He also possesses good straight-line speed to separate himself from the opposition and join the rush offensively. He has thrived as a shooter this year, scoring at a near goal-per-game pace so far. Many of his goals have been the result of stationary shots from just above the right faceoff dot.
Ruotsalainen's short stature has not stopped him from being one of the more active and aggressive players on the ice. In fact, he seems to understand that his height disadvantage requires the tireless effort. His work ethic is very strong, and he exhibits a sense of tenacity and determination on the backcheck. In the offensive zone, he regularly dashes towards the crease and will battle for inside position so that he may pounce on a rebound. In his last preseason effort with the Sabres, the inexperience and deficiencies in Ruotsalainen's game were made evident. He was ultimately cut early in training camp that year.
Arttu Ruotsalainen fails to grab the puck along the boards. It was his for the picking. His attempts to regain the puck aren't successful. Earlier, I noticed that his shot selection wasn't great and he was a bit timid when he had a rebound shot opportunity. #Sabres pic.twitter.com/lRs83UYq3N

— Josh Tessler (@JoshTessler_) September 21, 2019
He has clearly made progress since then, however. He is expected, thus, to make a greater impression in his next stint with the Sabres.
Jacob Bryson
After spending three seasons in the NCAA with Providence College, 5-9, 179 lbs defenceman Jacob Bryson decided to turn professional in 2019. In his rookie AHL season, Bryson tallied four goals and 27 points in 61 games, and as the season progressed he became one of the Rochester Americans' offensive quarterbacks. He is a quick, puck-carrying defenceman who distributes the puck well.
The undersized defenceman finished 33rd among AHL defencemen and seventh among rookie defencemen in scoring. Most notably, he scored all four goals and 10 total points in the final 12 games of the 2019-2020 campaign, including six points in his last four games. Overall, his second half of the campaign was stronger than his first half.
The Sabres' 99th-overall selection in Round Four of the 2017 NHL Draft will be on track to improve his totals this campaign if he continues to play as he did in the final stretch of 2019-2020.
Fallers
Lawrence Pilut
The odds of offensive defenceman Lawrence Pilut becoming an NHL player with the Buffalo Sabres became somewhat slimmer in 2020 when the 24-year-old blue liner signed a two-year contract with Traktor Chelyabinsk of the KHL.
When he signed with Traktor, then-Sabres assistant general manager and Americans GM Randy Sexton responded: "He had put in so much work here and he was so close… He had played games both seasons, he understood our philosophy, he understood our approach and he was right there. He's going in a different direction. That's obviously his prerogative. I wish him well."
Despite scoring 23 points in 37 games with the Rochester Americans in 2019-2020, Pilut was unable to contribute anything of note in his 13-game promotion to the Buffalo Sabres. He had already spent 33 games in Buffalo in 2018-2019 with an average of 17:25 of time on ice per game, but the uncertainty of his status with the main club eventually led the pending RFA to leave North America.
In 2017-2018, he scored 38 points in 52 games with HV71 of the SHL and was the league's Defenceman of the Year. He had achieved success in Europe before his two-year stint in North America and was expected to develop further. Three seasons later, in the KHL, he has two goals and 16 points in 31 games so far with Traktor. He has proven to be capable of producing at many tiers just below the NHL level. He twice was selected to represent the Americans at the AHL All-Star Game, although he did not participate in 2020 as he was with the Sabres at the time. His production in the KHL, under these circumstances, does not suggest enough about his ability to adapt that skill set for the NHL. There is ample evidence based on his NHL performances of his current weaknesses.
If he chooses to return to the NHL, he will be 26 years old at the time of his comeback attempt. Although there remains some potential for him to play in the NHL, his choice not to make himself available for two years as a standby option for the Sabres might make his transition more difficult. Additionally, the case for him to remain in the KHL might be enough to persuade him to stay there if he succeeds in that league.
Below is footage from one of his most recent KHL performances. Look for #20 in white.
Casey Mittelstadt
The plight of Casey Mittelstadt has been discussed at great length going back to his days as a junior-aged prospect with Eden Prairie of the USHS. He possesses the puck skills and dynamic skating ability of an effective offensive player but struggles to play at a high pace and does not assert himself as a line driver. He is a top-six-or-nothing type of player whose offensive capabilities will dictate whether he can be an NHL player.
His stint with the Sabres in 2019-2020 was unsucccessful, as Mittelstadt tallied just four goals and nine points in 31 games with an average of 12:46 of ice time per game. He was ultimately demoted to the AHL where he recorded nine goals and 25 points in 36 games. Despite this, he has not been particularly useful as a line driver with the Americans. He is not an adept forechecker nor does he display enough intensity to pressure the opposition on a consistent basis. He does not, therefore, dictate the pace of play at the AHL level. For an offensive player with a skill set such as his, he should be able to dominate shifts with the puck on his stick.
At 21 years old, the former eighth-overall pick has been surpassed by several of his draft class peers. His three-year, entry-level contract has just expired, and so he is currently a 10.2(c) player awaiting a new contract with the Sabres.
His potential to become a high-end NHL scorer has diminished. He is not a stylistic fit for any team's bottom-six, and he is not yet capable of producing at the rate of a legitimate top-six player. There are significant issues that must be addressed in his game before he can be trusted as a full-time member of an NHL roster.
Marcus Davidsson
Marcus Davidssson's stock is in freefall. His 2019-2020 season was a major disappointment. The 22-year-old center has now played four full seasons in the SHL, but last year saw him regress to a mere seven goals and 13 points in 31 games with the Vaxjo Lakers. During this time, he averaged 12:53 of ice time per game. Prior to that, he had scored ten goals and 27 points in 52 SHL games in 2018-2019 with Djurgardens iF. In 2017-18, he scored nine goals and 21 points in 39 games. Over the course of the past three seasons, his role and point production in Sweden have declined.
The current campaign has been a disaster so far. With Vaxjo, he tallied just one assist in twelve games to begin the season. He was reportedly in disagreement with the team about his situation as he received an average of just 2:40 of ice time per game. Thus, on November 3, 2020, he and the Lakers agreed to terminate his contract. He subsequently signed a deal with Vasterviks IK of the Allsvenskan, although so far he has zero points in five games with them this season.
Marcus Davidsson, the Sabres' second-round draft pick in 2017, is leaving Vaxjo. The two sides agreed to terminate his contract.

Davidsson is in need of more ice time. He hasn't played since Oct. 22, when he logged a season-high 9:41 against Malmo.https://t.co/1fMyIoWRP0

— Lance Lysowski (@LLysowski) November 3, 2020
Davidsson's development has been on a downward trajectory, especially recently. His offensive game and level of confidence in the SHL have deteriorated, and he has not fared well so far in the Allsvenskan.
At the core of his game is a two-way forechecker who utilizes speed at both ends of the rink and in transition to create opportunities. Davidsson was the Sabres' 37th-overall selection in the second round of the 2017 NHL Draft, and as a draft-eligible player he was highly touted. He was commonly ranked just outside of the first round of his draft class.
If the Sabres wish to retain his rights, they must sign him to an entry-level contract in 2021 or else his rights will expire and he will become an unrestricted free agent.
The value of Marcus Davidsson as a prospect has dropped substantially over the past year, more so in that time frame than that of any of the Sabres' other prospects.
Organizational Depth Chart
| | | |
| --- | --- | --- |
| Left Wing | Center | Right Wing |
| John-Jason Peterka | Dylan Cozens | Jack Quinn |
| Linus Weissbach | Arttu Ruotsalainen | Tage Thompson |
| Brandon Biro | Casey Mittelstadt | Lukas Rousek |
| CJ Smith | Rasmus Asplund | Matej Pekar |
| Remi Elie | Matteo Constantini | Steven Fogarty |
| Taylor Leier | Jean-Sebastean Dea | Aaron Huglen |
| Jakub Konecny | | |
| Marcus Davidsson | | |
| Andrew Oglevie | | |
| | |
| --- | --- |
| Left Defense | Right Defense |
| Ryan Johnson | Oskari Laaksonen |
| Jacob Bryson | Miska Kukkonen |
| Lawrence Pilut | Casey Fitzgerald |
| John Gilmour | Will Borgen |
| Mattias Samuelsson | Casey Nelson |
| Albert Lyckasen | |
| Linus Cronholm | |
Goaltenders
Ukko-Pekka Luukkonen
Erik Portillo
Jonas Johansson
Top 20 Fantasy Prospects
This concludes our look at the Buffalo Sabres organization in 2020. Our previous November 31-in-31 article examines the team's 2020 draftees, off-season acquisitions, and numerous other topics.
Kevin is @CambieKev on Twitter. He is a video editor, scout and hockey historian who writes for Canucks Army, Nucks Misconduct, Pass It to Bulis and Last Word on Sports among other publications. He is the creator of The Lost Shifts.
LATEST RADIO & DRAFTCASTS