December 31-in-31: Tampa Bay Lightning
Clare McManus
2020-12-26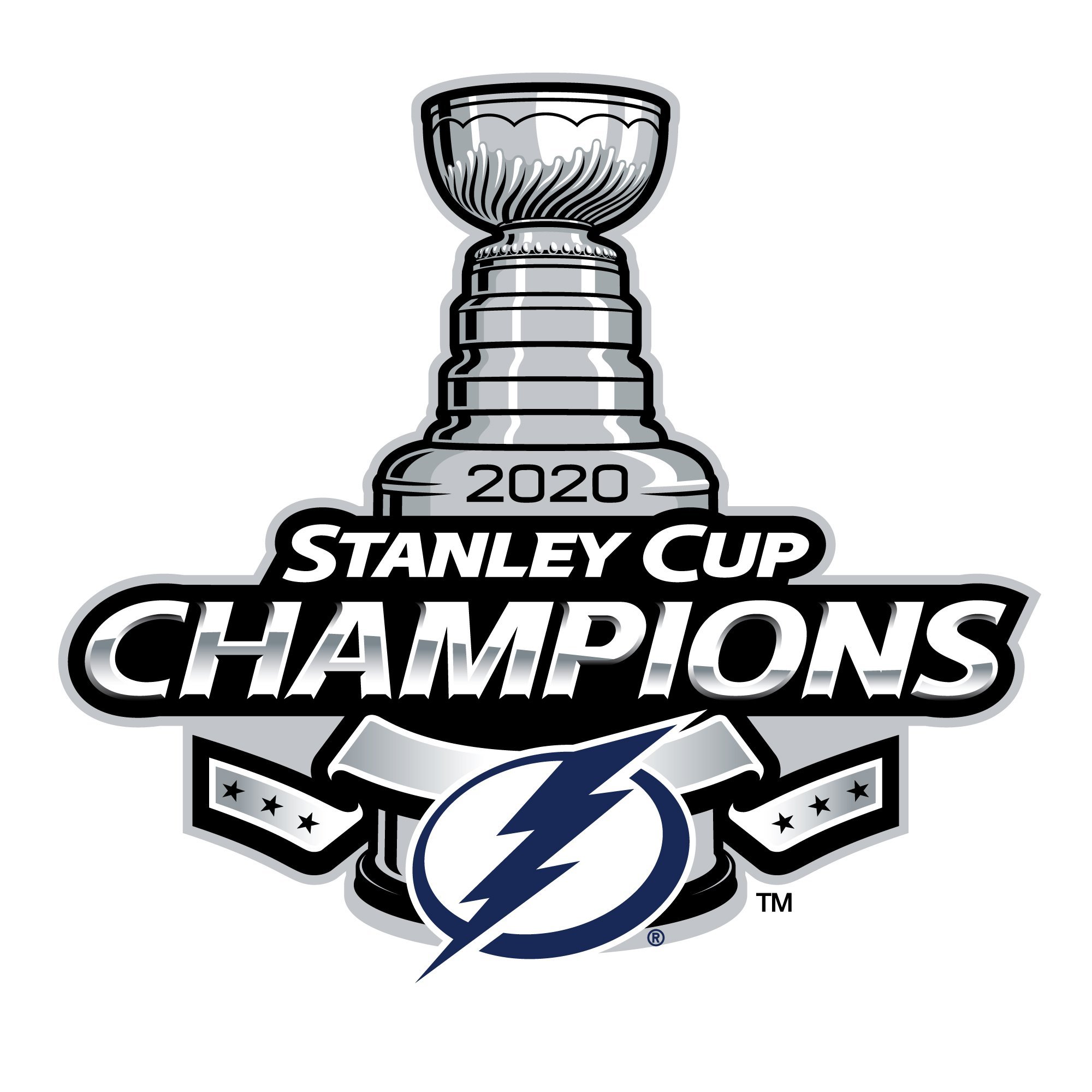 Thanks for joining us for our December 31-in-31 series! Every day this month we will be taking a look at each team and diving into their prospect depth charts, risers and fallers, graduating prospects, and top 20 prospects in the system.
***
The 2020 Stanley Cup Championships are coming up on a new season. For a few years, the Lightning has been noted as possible Stanley Cup Champion contenders, but they have paid a little price giving away valuable draft picks and prospects. While it seems they might not have a ton of "high-end" prospects in the system, many of them have the potential to be players who can play up and down the lineup in the organization.
Star players like Steven Stamkos, Nikita Kucherov, Andrei Vasilevskiy, Brayden Point, Victor Hedman, and Mikhail Sergachev are the holding line in the Lightning's success in the near future. 
They also have valuable players like Alex Killorn, Blake Coleman, Yanni Gourde, Anthony Cirelli, Patrick Maroon, Ondrej Palat, Cedric Paquette, and Tyler Johnson, who all provide a role to play up and down the lineup. As for players in the system, who also provide a bottom-line role for the Lightning, are Alexander Volkov, Mitchell Stephens, and Mathieu Joseph to name a few.
All-in-all, the Lightning have done a really good job of maintaining important depth pieces in their organization.
Offseason Moves
Mikhail Sergachev – Resigning Sergachev was a very important offseason move. He was a key piece in the Lightning's success last season, especially in their win to a Stanley Cup. He notched 34 points in 70 games this season, being a strong asset on both the offensive side and defensive side.
Monster sequence from Mikhail Sergachev last night. Lays out Jack Eichel, works Jake McCabe in a fight and then taunts the Buffalo crowd. pic.twitter.com/bhRi25lS99

— Brady Trettenero (@BradyTrett) January 1, 2020
Andreas Borgman – The Lightning added Borgman in the free agency, signing him to a one-year, two-way deal. This was a good move to provide more depth to the Lightning's defense. He is currently playing on a loan to Asset of the Liiga and has put up three goals and 10 assists for 13 points in 19 games played. 
Other re-signings: Ben Thomas, Mitch Stephens, Ross Colton, Spencer Martin, Chris Gibson, Gemel Smith. 
Other players coming into the organization: Alex Green and Sean Day.
Players Leaving
Notable: Zach Bogosian, Kevin Shattenkirk, Carter Verhaeghe.
The loss of both defenseman Bogosian and Shattenkirk definitely leaves a hole in the Lightning's defensive-core. But bringing in players like Borgman could solidify the back-end for this upcoming season. They also have Gemel Smith, Ben Thomas, and Cal Foote in the system who can provide some skill as well. Then losing Verhaeghe to the Florida Panthers was a small negative. He was a decent piece on the Lightning's bottom line. 
Others: Alexi Lipanov, Scott Wedgewood, Dennis Yan, Oleg Sosunov.
Prospects on a Loan
Jaydon Dureau – Dureau would be playing for the Portland Winterhawks of the WHL, but with Covid affecting the league, he is currently on a loan to the Melville Millionaires of the SJHL. He is playing well with seven goals and four assists for 11 points in six games.
Maxim Cajkovic – Cajkovic is currently on a loan to the Bratislava Capitals of the ICEH Hockey League in Slovakia. He has two goals and seven assists for nine points in 14 games played. 
Prospects Recently Signed
The Lightning signed both of their 2020 second-round picks, Jack Finley and Gage Goncalves, to three-year, entry-level deals. Both will likely go back to Juniors before making the jump to pro hockey this season.
Graduating Players
As mentioned above, the Lightning could possibly see young defenders, Cal Foote and Ben Thomas, both provide an important depth role this upcoming season. They may also have forwards Boris Katchouk, Alexander Volkov and Alex Barré-Boulet who could come up and play bottom-line roles for the Lightning. Especially after they all had very strong performances last season with the Syracuse Crunch. 
Graduating from Junior/NCAA to the Pro's
Alex Green – Green is coming to the organization from Cornell University of the NCAA. The right-shot defenseman put up solid numbers from his time there, scoring 10 goals and 20 assists for 30 total points in 78 college games. As of now, he is suited up with the Orlando Solar Bears of the ECHL. Once training camps come back he should be competing for a spot.
Risers
Cal Foote – Foote is the best prospect in the Lightning's prospect pool. He has grown significantly this year, especially on the defensive side of the game, and has proven to be a mature pro player ready to play in the NHL. 
Boris Katchouk – Katchouk grew a lot production-wise this past season. He is a versatile forward who had the potential to play a middle-six role in the NHL. 
Alexander Volkov – Volkov was a player who caught the eye of the Lightning organization this season after getting a lot faster and stronger. He played a good depth role for the Lightning in the 2020 Stanley Cup Playoffs.
Hugo Alnefelt – Drafted by the Lightning in the 2019 NHL Draft, Alnefelt just came off a great first pro season in Sweden. He posted a 2.57 goals-against average and a .905 save percentage in 18 games and played a solid role in last year's World Juniors with Team Sweden.
Hugo Alnefelt with an incredible stop!

Vasily Podkolzin set up Kirill Marchenko for a gimme but the Swedish netminder had other ideas. #WorldJuniors

— /Cam Robinson/ (@Hockey_Robinson) January 4, 2020
Eamon Powell – The Lightning were able to grab an underrated defensive prospect in this past 2020 NHL Draft. Currently playing with Boston College of the NCAA, he is expected to spend a few seasons in college before coming to the pro level. But as of now, he has all the tools to make it to the next level. 
Fallers
Taylor Raddysh – Raddysh had a down season production-wise with the Syracuse Crunch. He still has the potential to be a solid NHL player. A strong start to this upcoming season could gain him more NHL attention.
Mikhail Shalagin – Shalagin spent last season playing for the Orlando Solar Bears of the ECHL. It seems he is still struggling at keeping up with the pace of play away from the puck. He is currently back in Russia playing in the VHL.
Jimmy Huntington – Has been playing between both the Orlando Solar Bears(ECHL) and the Syracuse Crunch(AHL). He hasn't had the best production on both teams. 
**
Prospect Depth Chart
   Left-Wing        Center               Right-Wing
| | | |
| --- | --- | --- |
| Cole Koepke | Boris Katchouk | Alex Barré-Boulet |
| Mikhail Shalagin | Sammy Walker | Alexander Volkov |
| McKade Webster | Gabriel Fortier | Taylor Raddysh |
| Jaydon Dureau | Jimmy Huntington  | Maxim Cajkovic |
| | Otto Somppi | Cole Guttman |
| | Ryan Lohin | Maxim Groshev |
| | Jack Finley | Declan McDonnell |
| | Gage Goncalves | Nick Capone |
   Left Defense             Right Defense
| | |
| --- | --- |
| Dmitri Semykin | Cal Foote |
| Quinn Schmiemann | Max Crozier |
| Andreas Borgman | Eamon Powell |
| | Alex Green |
| | Jack Thompson  |
Goaltenders
Hugo Alnefelt
Magnus Chrona
Ty Taylor
Amir Miftakhov
**
Top 20 Fantasy Prospects
Cale Foote

Alex Barré-Boulet

Alexander Volkov

Boris Katchouk

Gabriel Fortier

Taylor Raddysh

Mitchell Stephens

Maxim Cajkovic

Cole Koepke

Eamon Powell

Alex Green

Sammy Walker

Hugo Alnefelt

 

Otto Somppi

Jimmy Huntington

Jack Finley

Gage Goncalves

Cole Guttman

Ryan Lohin

Max Crozier
LATEST RADIO & DRAFTCASTS