December 31-in-31: San Jose Sharks
Alex Howes
2020-12-24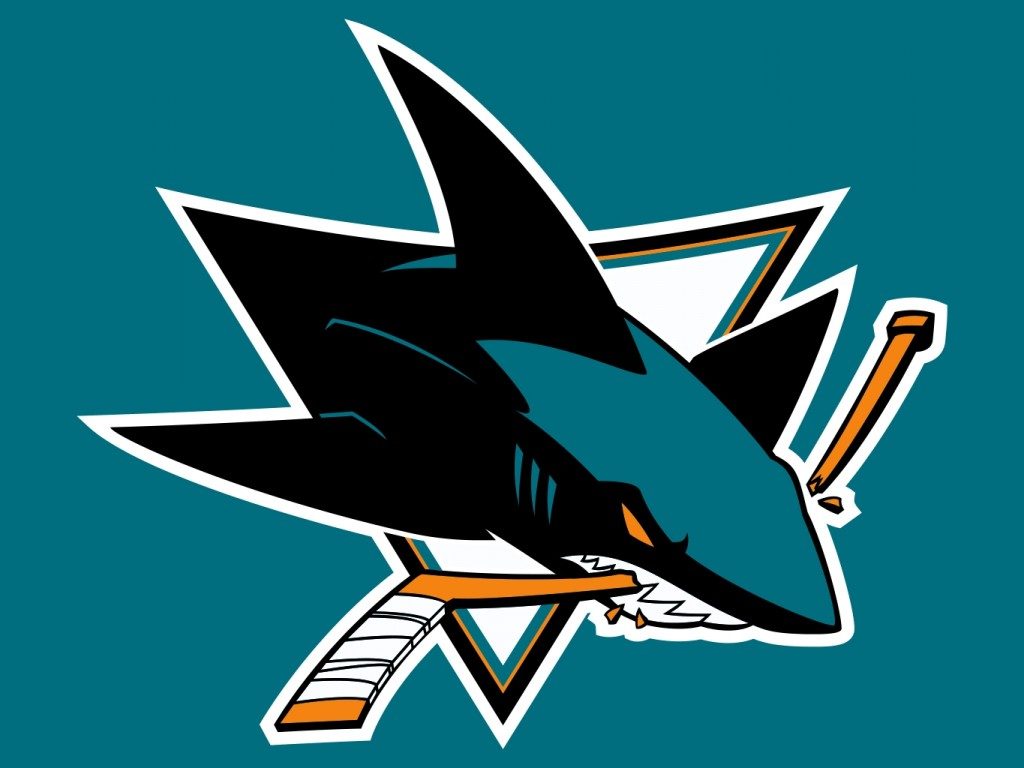 A couple of years ago, names like Brent Burns, Erik Karlsson, and Logan Couture had fantasy owners and Sharks fans alike brimming with excitement. Now, after an extremely disappointing 2019-20 season which saw the Sharks finish dead last in the Western Conference, there are more questions than answers surrounding the team and their stars. Can Brent Burns return to the form that earned him Norris votes in three of the previous four years? Will Erik Karlsson ever bring the same poise to San Jose that he did in Ottawa? Who will stay healthy long enough to score some goals? As of right now, the answer to those questions would really depend on who you ask. 
"Jumbo" Joe Thorton doesn't seem to believe the Sharks have got what it takes to be competitive this season. The 41-year-old centreman, who played 15 seasons in San Jose, left California this offseason and signed a one year deal in Toronto. Thornton was disappointed that he was not dealt to a cup contender at the trade deadline last year, so it did not come as much of a surprise that he tested free agency. However, the move still stings as he had become one of the most beloved players to ever dawn a Sharks uniform.
We all know that old saying though right? "Out with the old, in the just as old". 41-year-old Patrick Marleau inked a one year deal with San Jose this offseason. After spending two years under the bright lights of Toronto, and a season between Pittsburgh and San Jose, the franchise leader in games played (1,551), points (1,102), goals (518), powerplay goals (161), and game-winning goals (101) will be bringing his talents back to the Shark tank for another season. Some might see this as a victory lap before retirement, but Marleau truly believes the Sharks could shock the NHL with a strong comeback season.
What does the return of fan-favorite Patrick Marleau mean for the young prospect pool in San Jose though? Well, it appears the Sharks are staying the course and allowing some of their veterans to age out while giving their younger prospects more time to develop in other leagues. Also, since the Sharks have only had six first-round picks, ninth overall being the highest, in the past ten years, their prospect pool lacks any A1 talent. This means that although there may be a couple of open roster spots, nobody is a lock. Training camp is bound to be ultra-competitive and exciting this year!
That being said, typically at this point in the 31 in 31 series, we break down which players are graduating from prospect to NHL talent, and which junior players are turning pro. With the Sharks veteran core, a shallow prospect pool, and a 2019-20 squad that lacked any kind of consistency in the way of line-ups, it is difficult to say for certain that anyone is officially graduating to the NHL this year, with the exception of defenceman Mario Ferraro. Instead, let's break down players on the cusp who we are likely to see get some action this year.
Graduating players
With all the hype around defensive prospect Ryan Merkley, it becomes easy to forget that the Sharks took a gamble in 2017 when they selected Mario Ferarro 49th overall, two rounds earlier than he was projected to be taken. It looks like the gamble may have paid off though. Ferraro was the only Sharks rookie to maintain his roster spot for the majority of the season last year. His 11 points (2G/9A) in 61 games may not seem like much of a coming-out party, but Ferarro is ranked fourth in points from 2019-20 amongst returning Sharks defenceman. It's safe to say, Mario Ferarro is the sole Sharks prospect who has earned his spot in the NHL.
Bubble Boys (Players on the Cusp)
The Sharks used their injury-laden 2019-20 season as a bit of a tryout opportunity for many of their prospects. Although none of them had enough success to be considered a lock for a roster spot this year, many of them showed their potential. Do not be surprised to see any of the following players in a Sharks uniform on opening day.
Ryan Merkley, D
San Jose's consensus top prospect will make his case for a roster spot this season when training camp opens on December 31. The attitude problems that haunted the young blueliner seem to be a thing of the past, and it is translating well on the ice. Merkley has improved statistically every season in the OHL and scouts are now beginning to applaud his defensive play as well. With a couple of All-Star defenceman in Burns and Karlsson, as well as the promising emergence of rookie Mario Ferarro there is no need to rush Merkley to the NHL. However, many are hoping the young prospect can help put San Jose back on the map as a perennial cup contender. 
Noah Gregor, RW
Despite earning multiple call-ups and playing 28 games in 2019-20, Noah Gregor can not be considered a lock for this year's Sharks team. But, if someone asked you to bet on it…say yes! The Alberta native did not make a huge impact on the score sheet in his time with the big club (3/2/5), but he certainly brought some energy to a floundering squad. Gregor plays a physical game and although he saw a significant reduction in his offensive numbers, he was one of the most noticeable players when he stepped out onto the ice. His high octane gameplay was rewarded with a promotion to the top line alongside Logan Couture and Evander Kane, and he even found himself manning the point on the Sharks powerplay from time to time. Gregor is physical, talented, and adaptable. All excellent qualities when you look to break into the NHL.
Marcus Sorensen, LW
At 27-years-old it can be difficult to consider Sorensen a prospect in a league that has become a bit of a young man's game. With only one year remaining on his contract with the Sharks, this might be the final opportunity the Swedish winger will get to make a lasting impression on the big club. No need to tell Sorensen that though. The veteran prospect has been playing with a renewed sense of purpose in Sweden's Allsvenskan league before being recalled to San Jose for training camp. At the time of his recall, Sorensen led the league in scoring with 24 points (11G/13A) in just 14 games.
Once considered a long shot to make the NHL, the seventh-round pick is amongst the youngsters who will compete for a permanent position on the Sharks. Blichfeld has a lethal shot and enjoyed some success in his first year as a pro with the Barracuda. Likewise, he has registered 12 points in as many games while playing in the top tier league in Denmark. Blichfeld is a right-handed-shot which could play into his favor. A significant portion of the Sharks forward core shoot left, and they are likely eager to add some diversity.
Alexander Chmelevski, C/RW
Chmelevski has demonstrated success at all levels throughout his career so far. Now it's time to see if the dynamic forward can earn his way onto one of the final roster spots available in the Sharks lineup. His right-handed shot and his ability to play up the middle or on the wing make him a versatile option that San Jose's front office is excited about. Keep your eye on the ultra-competitive prospect, because it won't be long before we have to graduate him.
Graduating from Jr./NCAA to Pro
A second-round-pick in 2019, Kniasev is ready for several promotions this year. The 19-year-old blueliner will make his World Junior Championship debut this December for team Russia before heading back to San Jose for his first season as a member of the Barracuda in the AHL. It will not be long before we see Kniasev competing for a spot on the left-hand side of the Sharks blue line.
John Leonard, LW
Leonard may be the purest goal-scorer in the shallow prospect pool of the San Jose Sharks. An incredibly impressive season in the NCAA saw Leonard produce 27 goals and 10 assists in just 33 games. His impressive season earned him the nomination for a Hobey Baker finalist as the league's most impressive player.  
Arizona State University's captain of the past two years will be leaving the NCAA to join the AHL this year. The 22-year-old was undrafted but signed an entry-level deal with the Sharks in March 2020. Pasichnuk loves to shoot the puck from anywhere on the ice and excels as a powerplay quarterback. The Barracuda, who struggled last year will welcome his talents with open arms. 
Risers
Alexei Melnichuk, G 
In May of 2020, the Sharks became the winners of what was affectionately named the Melnichuk sweepstakes. The 22-year-old goaltender went undrafted before dazzling fans in both the VHL and the KHL. In 16 KHL games last season, the netminder posted a .930 save percentage and a 1.68 GAA. Pretty impressive to say he had previously been passed over at his draft. Martin Jones and Devon Dubnyk will patrol the crease for the Sharks in 2021, but both netminders have struggled as of late. It looks as if Melnichuk may have pole-vaulted both Josef Korenar and Zach Emond as the Sharks' next backstopper.
Letunov is one of the larger (6'4) and older (25, in February 2021) Sharks prospects. Thankfully, he seems to have really begun to find his stride in the AHL. Last season, he saw a twelve-point improvement in seven fewer games than his output with the Barracuda during the 2018-19 season. Letunov excels on the powerplay, racking up primary assists, as well as using his long reach to bury rebounds. In fact, his only NHL point in three games was a powerplay goal.
Jonathan Dahlén, LW
Once considered a "faller" who's career in North America was likely over, Dahlén has earned his way back into the riser category. His play in Sweden's Allsvenskan league has been wildly impressive. He currently leads the league in points and has his team, Timra IK, sitting atop the league as well. In 2019-20 Dahlén set the record for the second-most points ever scored in the Allsvenskan league will 77 points in 51 games. Keep in mind, Allsvenskan is Sweden's second-tier league so these stats may seem a touch inflated. Never the less, Dahlén's impressive play of late might lead him back into the good graces of Sharks fans.
Fallers
Maybe it is a little too early to say that Suomela is in decline, but sometimes you just have to call it as you see it. The Finish center has been given a fair opportunity to prove himself in the NHL and AHL respectively but has never shown any signs of marked improvement. It seems he has hit his ceiling and sadly it just is not going to be enough to keep him around for too long. Luckily for him, the cash-strapped Sharks are in need of discount players so they re-signed him to a one-year, $700k contract.
Joel Kellman, C
Much like Suomela, Kellman was given a new $750K, two-year contract this offseason. Unfortunately for him, it's $200K less than he was being paid the year before. This perfectly illustrates both Kellman's decline, and the Sharks need for discount forwards. Kellman appeared in 31 games for the Sharks last season but isn't expected to crack the opening lineup this year. After opening his season pointless in five games in Sweden's Allsvenskan league, Kellman is currently on a five-game point streak. Unfortunately, when compared to the amount of ice time he's being given over there it's just not enough. His -6 rating doesn't bode well either.
Top 20 Fantasy Prospects
With so many middle to bottom-six prospects available and training camp not due to begin until December 31, it is difficult to predict which players will crack the NHL lineup first, or who will stick around after doing so. What we can do is give you a little bit of fantasy advice for deep leagues or dynasty style keepers. This section is intended to paint a picture of the Sharks' prospects whose current trajectory projects them making the most positive fantasy impact at the time they reach the NHL. Arrival date and NHL certainty have been taken into consideration, however, potential upside is the most important factor in determining this list.
Ryan Merkley

Alexander Chmelevski

Alexei Melnichuk

Marcus Sorensen

Artemi Knyazev

Joachim Blichfeld

 Noah Gregor

 Maxim Letunov

John Leonard

 Jonathan Dahlén

 Brinson Pasichnuk

 Antti Suomela

 Danil Yurtaikin
Like what you see? Hate it? Let me know on Twitter @ahowes13!
LATEST RADIO & DRAFTCASTS