December 31-in-31: Calgary Flames
Joel Henderson
2020-12-08
Calgary Flames
Thanks for joining us for our December 31-in-31 series! Every day this month we will be taking a look at each team and diving into their prospect depth charts, risers and fallers, graduating prospects, and top 20 prospects in the system.
***
Recap
After taking advantage of a banged up Winnipeg Jets playoff team, Calgary lost to the eventual representatives from the West in the Dallas Stars. It was one of those "bigger, stronger, faster" type situations and Flames fans were left debating about their top line and what to do with it moving forward. 
Calgary didn't really lose much in the forward department but with Hamonic, Brodie, Gustafsson, Forbort, and Stone on the back end… there was work to do. 
Insert a healthy J. Valimaki, and the additions of Chris Tanev, Josh Leivo, Dominik Simon, Joakim Nordstrom, Nikita Nesterov and others…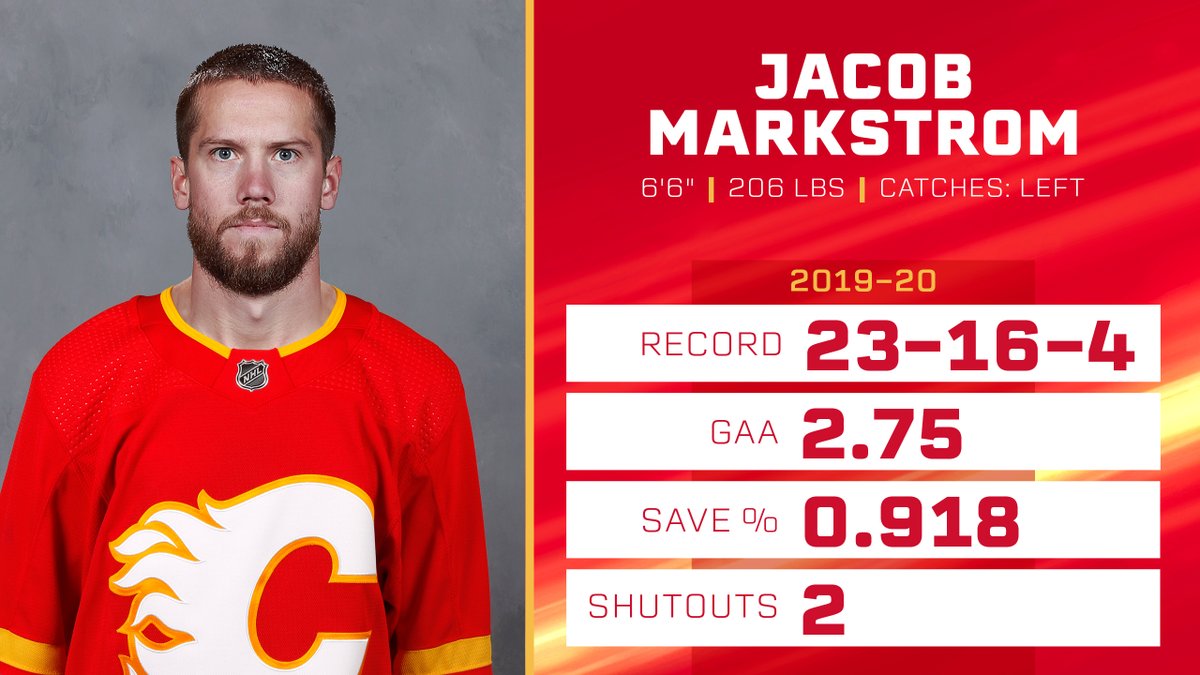 Calgary made the biggest splash in goal in signing 30 year old Jacob Markstrom to a six-year deal after the departure of Cam Talbot. He has posted between a .910 and a .918 save percentage in the last 5 seasons for Vancouver and Calgary is hoping that will be the difference. Talbot played as well as anyone could in the playoffs for the Flames and it wasn't enough so call me a little skeptical about the process. 
The issue is still the issue is still the issue. At 5on5 in the playoffs, Gaudreau hasn't been able to carry the team and needs linemates to compliment his abilities. Monahan is not the type of player to grind it out on the boards as well so if Calgary is going to have any success at all, they have to play an overwhelming neutral zone possession game and… it was shut down. Flames success came from their size and speed and players like Dube, Lucic, Bennett, and others were able to get behind the defense and cause some issues. 
Gaudreau and Giordano have two years left. Monahan has three. Tkachuk needs a new deal in two years and will want a bump up from his seven million a year deal he's on now. Calgary opted to remain steady as of now but decisions will have to be made.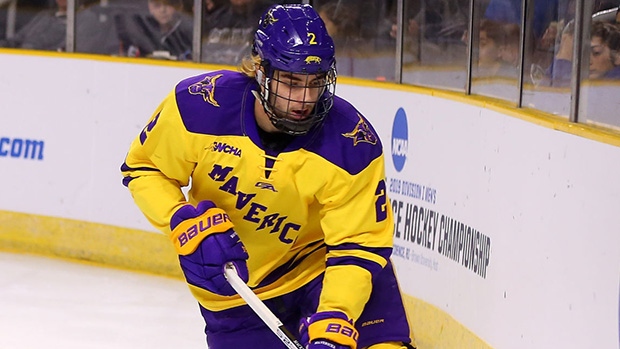 Graduating players. 
The bulk of graduations for the Flames come from their free agent signings. The big hype was around defenseman Connor Mackey who joined Calgary from Minnesota State U – Mankato after proving to be a two-way tough as nails defenseman who has a high understanding of transition. He was paired with Juuso Valimaki in practices before the return to play and the rumored reports are wonderful. He has a legit chance of starting in the NHL. 
The blossoming offensive talent of Johanes Kinnvall gives the Flames some PPQ options in Stockton from the back end. (edit:Kinnvall will be coming over for the 2021-22 as he's loaned to the SHL for the entire season. Thanks to Ryan Pike from Flamesnation for the edit). With the other additions of Carl-Johan Lerby and Colton Poolman, the GM managed to solve the problem of "What if we don't draft any defensemen?" Well… you sign them. This trio will get the chance to eventually work out the kinks of pro hockey. 
Flames get help from two of their upper tier playmaking prospects as Emilio Pettersen and Dmitry Zavgorodniy turn pro and make their way to Stockton. Pettersen is used to thriving on the PP and being creative with possession so he should get put in those sorts of PP2 roles off the bat. I'd imagine Zavgorodniy would get a similar introduction that Matthew Phillips did. Third line and get the feel before he sees how he fits. He will have to move up the depth chart. 
Top Risers
Dillon Dube exploded in the playoffs for four goals in 10 games in the playoffs and really was a catalyst on that line. He was one of the most consistently dangerous forwards in that group and even though there still is some flexibility to how the lines shape out for 2020-21, Dube showed he has more in him to give. He came to the party bigger, stronger, and faster. 
Connor Mackey isn't necessarily a riser per se but as far as the Calgary system is concerned he is. Flames lost all but one of their regular right side defenders and had to fill the gaps in the offseason but if Connor can jump some of the signees right away and move to the right side, he should have an every day job as a 6/7 to begin with. 
Adam Ruzicka is an interesting cat. His playmaking hands in tight have always been superb but it remained to be seen if he could progress at the C position in his first pro year like Calgary hoped he would. While his numbers won't blow anyone away, the potential for him to one day become an NHL regular in the bottom-six looks way more likely than it did in Sept 2019. Quality year from the big fella. 
Top Fallers
Oliver Kylington
You gotta feel a little bit for Oliver Kylington. This is the second year in a row where the bosses brought in vet players to fill in his role at trade deadline time and it relegated him to the press box. He's a quality offensive player who hasn't reached the heights of grabbing good powerplay time. Meanwhile, with Juuso Valimaki waiting to make his mark on the team, it leaves Oliver as the 4th best left-side defenseman on the squad. With Giordano, Hanifin, and Valimaki bounding in front, it is tough to see the fit for him again. If he can blow the doors off the team come training camp, there is a mighty big hole to fill on the PP still. 
Demetrios Koumontzis
He showed regression in his second season in the NCAA for Arizona State University. He gathered just eight points and at times seemed to be a healthy scratch. He has speed north-south for days but they were obviously looking for more of an impact from him. If this article was released in the summer it might have been a bit harsher but so far in his third year he's been able to grab six points in eight games while mostly playing on the third line I think. There is room to grow and hopefully he can seize the day.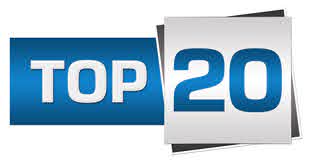 Ilya Nikolaev

Daniil Chechelev
Most of the rankings for Calgary's players are pretty close so prospect number six could drop to fourteen and vice versa really quickly. They have a number of prospects who need to find a gear or two more to have dangerous NHL potential. 
Thanks for reading. You can find me on twitter @dathockeydoe talking about the Flames and WHL. 
All the best, 
Joel Henderson
LATEST RADIO & DRAFTCASTS