November 31-in-31: New York Islanders
Mark Allan
2020-11-19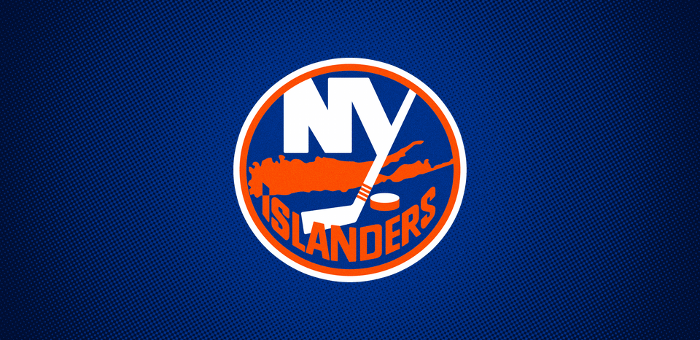 The 31-in-31 series is an annual event here at DobberProspects. Every day in November, we are bringing you a complete breakdown of each team's draft and insights into off-season movements so far. Following this, the December 31-in-31 series will dive into every team's prospect depth charts with fantasy insights and implications for the coming seasons. Check back often, because we plan to meet all your hockey withdrawal needs leading to the resumption of play during the pandemic.
* * *
GM Lou Lamoriello didn't have much to do before the third round of the 2020 NHL entry draft except cross names off his list as prospects were picked by other teams. In time for what became a long playoff run, he had surrendered his 2020 first- and second-round picks plus a conditional 2022 third-round selection to acquire center Jean-Gabriel Pageau from Ottawa.
The 27-year-old, who promptly avoided unrestricted free agency by inking a six-year, $30-million contract, solidified the third line and helped the Isles skate to their first conference final appearance since 1993.
Resisting the urge to trade back up into the first two rounds of the draft, Lamoriello continued his recent fondness for Swedish forwards (third straight year with an opening pick) by nabbing Alexander Ljungkrantz in the third round (90th overall).
The Isles took LW Alex Jefferies in the fourth round (121st overall). A fast, powerful skater with good size (6-0, 195 pounds) for his age, Jefferies plays a strong two-way game and creates scoring chances with exceptional vision and eye-opening passes. He loves to score goals.
Sticking with wingers, Lamoriello chose 6-3, 195-pound power forward William Dufour 152nd overall in the fifth round. The RW nicely suits the Islanders' hit-anything mentality. His willingness to help defensively qualifies him for the bottom six, although a knack for scoring might lift him higher in time.
Finnish blueliner Matias Rajaniemi was picked in the sixth round (183rd overall). The lanky 6-4, 201-pounder prefers simple passes and occasional slappers from the point. If he has a future in the pros, it's as a shutdown defender.
Finally ending their portion of a marathon second draft day, the Islanders chose towering (6-8, 201-pound) Finnish goalie Henrik Tikkanen 214th overall. Now 20 and in his first season out of junior, he had a 2.31 GAA and .899 save percentage in six games in Mestis, Finland's second-best hockey league.
Draft Recap
Round Three, 90th overall – Alexander Ljungkrantz, LW
On this one play, Ljungkrantz demonstrates anticipation, skating, agility, and a wicked shot.
On his country's bronze-winning squad at the 2019 Hlinka Gretzky Cup, the sturdy 6-1, 185-pound winger usually gets about as many goals as assists, helped by an above-average writer. Rated by NHL Central Scouting as the 66th-best European skater, Ljungkrantz is physically mature, which has helped him hold his own against older opponents the past several years. On the downside, this has depressed his junior offensive stats (15 goals and 27 points in 42 appearances in Finland's J20 Nationell league last season). Possessing good speed, he also scored a goal in four games in the Swedish Hockey League, the nation's best. The 18-year-old started this season with 14 points in as many junior games and got into two more SHL contests. He's got a solid floor, although his offensive ceiling is not as promising.
Projection: A bottom-six grinder who can chip-in offensively.
Round Four, 121st overall – Alex Jefferies, LW
Alex Jefferies will play for Merrimack College in his home state of Massachusetts.
Possessing a knack for scoring as well as eye-catching playmaking ability, the 6-0, 195-pounder averaged almost a goal per game, and exactly two points per outing in 63 appearances over two seasons with The Gunnery, a Connecticut squad in U.S. High School prep hockey. He describes himself as a goal-scoring winger. A strong skater with impressive intelligence and vision as well as an earnest defensive play, the Massachusetts native is poised to play at the NCAA level in his home state for Merrimack College. Displaying uncommon loyalty, he declined a full scholarship offer from prestigious Boston College to honor an earlier commitment to the Warriors. That hints at potential leadership qualities.
Projection: If they're patient, the Isles could eventually have a useful, two-way, middle-six contributor. If he fully realizes his offensive ability, he could be deployed as a points-producer.
Round Five, 152nd overall – William Dufour, RW
Power forward William Dufour displays his offensive skills.
Taking a third straight forward in the entry draft, the Isles acquired the only power forward among the trio. Already 6-3 and 201 pounds as an 18-year-old, Dufour hassles puck-carriers and heads to the enemy net whenever he gets the puck on his stick. The intelligent Quebec native makes life difficult for netminders with a strong net-front presence and a deceptive shot, including a good one-timer. While his turns are awkward and he lacks agility, Dufour has decent straight-ahead speed. He battles hard along the boards, does his best to backcheck, and willingly blocks shots. He's played for three squads in the past two QMJHL campaigns, improving his offensive production for each new team. A good start this season (three assists in two games) for the Drummondville Voltigeurs was short-circuited by a league-wide, Covid-related suspension of play.
Bottom line: The Isles could eventually have a power forward fitting their hit-anything mentality who also contributes offensively.
Round Six, 183rd overall – Matias Rajaniemi, D
The Islanders couldn't miss the only defender they picked in the 2020 draft: He stands 6-4 and weighs 205 pounds. One of the youngest players eligible for this entry draft, the big Finn skated in five different levels of play last season; two junior leagues and the top two men's leagues in Finland as well as adding a goal and four assists in 12 appearances of international U-18 junior play. While he got some time on the top PP unit, the Islanders can't expect much offensive production. Rajaniemi sticks to simple passes and blasts the occasional slapper. He can be mean along the boards.
Projection: Physical shutdown defender.
Round Seven, 214th overall – Henrik Tikkanen, G
If you thought the Islanders' sixth-round selection is big (he is), they supersized their final pick by snaring this 20-year-old, also from Finland. Tikkanen's size (6-8, 201 pounds) and agility got the attention of the scouting staff as well as his startling improvement from 2018-19 to 2019-20, still with junior squad HIFK U20. He went from an .895 save percentage to .933 to go with a 1.50 GAA. In his first six outings this season with Iisalmi Peli Karhut in Mestis (Finland's equivalent of the AHL), Tikkanen had a 4-1-1 record with a 2.31 GAA and .899 save percentage. Huge players typically take longer to grow into their large frames, and goalies are notorious for taking extra time to reach their peak, but this one bears watching.
Projection: The Islanders' deep dive could eventually develop into a real final-round find.
Off-season Moves
Nothing the team has done since its dizzying playoff run re-energized the fanbase rivals the Pageau acquisition. A combination of long-term contracts signed by previous GM Garth Snow (including Andrew Ladd, Johnny Boychuk, Nick Leddy, Josh Bailey, Cal Clutterbuck, and Thomas Hickey) and Lamoriello himself (Anders Lee, Brock Nelson, Semyon Varlamov, Jordan Eberle, and Leo Komarov) have provided stability as well as experience and leadership.
However, combined with a precipitous drop in revenue and a frozen salary cap ceiling caused by the pandemic, all these contracts have complicated Lamoriello's life. He managed to secure blueline stalwart Ryan Pulock to a two-year, $10-million deal, but he's still trying to extend star center Matt Barzal, the squad's other key remaining RFA. Trading mobile PP weapon Devon Toews to Colorado for two second-round draft picks avoided having to give the looming RFA a raise of several million dollars. Still, Lamoriello would have preferred to unload Leddy, Boychuk or Ladd, although the latter's three remaining years with a $5.5-million AAV are virtually unmovable at age 34.
Another unhappy byproduct of all the contracts is the challenge of finding NHL playing time for promising prospects who include Noah Dobson and Oliver Wahlstrom. At least the timely expiration of Thomas Greiss' contract opens the door for Ilya Sorokin, the team's goalie of the future, to join the team in the present.
Re-signed: Ryan Pulock (D), Samuel Bolduc (D), Sebastian Aho (D), Blade Jenkins (LW), Josh Ho-Sang (RW), Felix Bibeau (C), Cole Coskey (RW), Mitch Vande Sompel (D), Parker Wotherspoon (D), Seth Helgeson (D).
Incoming: J-G Pageau (C), Ilya Sorokin (G), A.J. Greer (LW), Austin Czarnik (W).
Outgoing: Devon Toews (D), Thomas Greiss (G), Matt Martin (LW), Andy Greene (D), Derick Brassard (C/W), Tom Kühnhackl (W), Kyle Burroughs (D), Christopher Gibson (G), Jared Coreau (G), Jordan Schmaltz (D), Travis St. Denis (C/W), Johan Sundstrom (C/W).
Transactions
Kyle Burroughs (D) → A.J. Greer (LW)
Greer, 23, recorded one goal and five assists) in 37 outings with the Avalanche. The sturdy 6-3, 205-pounder added 58 goals and 69 assists in 199 AHL games with the Colorado Eagles and San Antonio Rampage. Earning the 2016-17 Yanick Dupre Memorial Award as the AHL's Man of the Year for outstanding contributions to the San Antonio community indicates character, but the former second-round draft pick will play in Bridgeport. The Isles won't miss Burroughs.
European transfers
Due to the pandemic-related delays of the NHL (Jan. 1), AHL (Feb. 5), and Canadian Hockey League (Canada's top junior circuit) seasons, the Islanders have joined other NHL teams in helping some of their prospects develop by loaning them to squads in Europe whose campaigns have begun.
Forwards
Oliver Wahlström → AIK (Allsvenskan, Sweden)
Simon Holmström → IF Via Hästen HC (Allsvenskan, Sweden)
Otto Koivula → HIFK (Liiga, Finland)
Jakub Skarek (G) → Heinolan Peliitat (Fin2)
Overview
Besides their masterful GM, the Islanders have a brilliant motivator in head coach Barry Trotz, a veteran squad that has completely bought into a hit-anything-that-moves mentality, and some tantalizing prospects ready or nearly ready for NHL duty. However, the loss of Toews and the inability to add an experienced scorer won't help a mediocre offense. Playing in the meat-grinder known as the Metropolitan Division doesn't help either, especially since the Flyers, Rangers, and Devils boast outstanding young talent.
Since the end of the pandemic-abbreviated season (assuming Lamoriello can't find a way to free significant cap room after extending Barzal), the Isles have lost Toews, Greiss, Matt Martin, Andy Greene, Derick Brassard, and Tom Kühnhackl from their playoff roster. At best, they'll tread water.
Lamoriello needs to work the arcane GM wizardry for which he's renowned. He needs to clear enough cap space to at least fit Barzal and Pulock under the team's cap ceiling without surrendering too many sweeteners to do so. With the pandemic still raging, team revenues evaporating and the league-wide salary cap frozen, it won't be easy.
LATEST RADIO & DRAFTCASTS