November 31-in-31: New York Rangers
Brayden Olafson
2020-11-20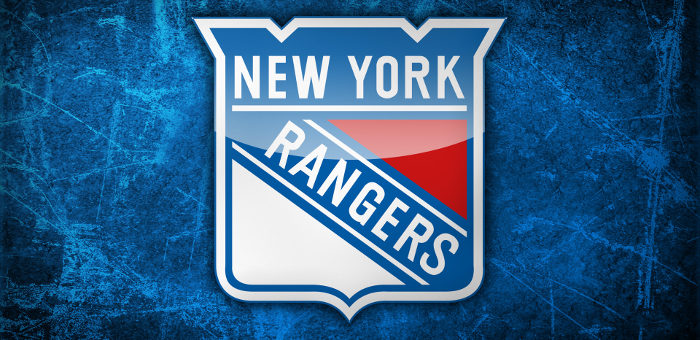 The blessings of two consecutive lottery results have accelerated the New York Rangers' retooling phase significantly. On the heels of a second-overall selection debuting with promise, as well as the breakout of one MVP free-agent signee, the Blueshirts are on the cusp of once again developing a roster required for perennial success – although this time around, the formula is a little different. 
With a top six-forward core of balanced elite-level skill and physicality, the team is built to contend. The star-power of Mika Zibanejad, Artemi Panarin, and Chris Kreider will look to bridge the last remaining growing pains of the team's current growth phase, until such time as other promising forwards such as Kaapo Kakko, Filip Chytil, and Vitali Kravtsov can further relieve the burden of their heavy lifting. Boasting a highly competitive defensive pipeline as well as one of the top young goaltending duos in the league is further fruits of a competent asset management staff atop the teams' Hockey Operations department.  The recent additions of one infinitely valuable forward and other intriguing young projects will continue to set the Rangers on a positive trajectory, and a depth chart worthy of highly marketable interest.
Draft Recap
Alexis Lafreniere, LW | Rimouski Océanic
Round 1 | Pick 1 
As the first team up to the virtual podium at the 2020 NHL Entry Draft, the Rangers kept things simple, by selecting the highly-touted, consensus top prospect, Alexis Lafrenière from the Rimouski Océanic. Frankly, if you're here reading this, there probably isn't much that you haven't already heard about the flamboyant forward. 
Laf enters a left-wing depth chart stacked with personalities such as superstar Artemi Panarin, and Rangers veteran Chris Kreider who will enable the team to mix-and-match a variety of line combinations through their top-9. Although it's unlikely that he lines up alongside either of those players, both should provide a relatable mentor for the NHL rookie-to-be. The Quebec native has the opportunity, not only to become a highly impactful player in the NHL, but also to become one of the most marketable players in the league and in fantasy leagues.
Braden Schneider, D | Brandon Wheatkings
Round 1 | Pick 19
The Rangers have either intentionally, or unintentionally made a bit of a habit of offsetting risk with their multiple first-round selections over the last number of years, but 2020 is a bit of an exception. This year one would think that the certainly of Alexis Lafrenière would have given the Rangers the flexibility to swing for the fences with their second pick in the first round. Rather, Jeff Gorton traded up from 22nd overall to 19th where they selected a probable future stay-at-home defenseman in Braden Schneider. The Brandon product gives the organization a future top-six defenseman with some offensive upside. More than likely, he'll