November 31-in-31: New York Rangers
Brayden Olafson
2020-11-20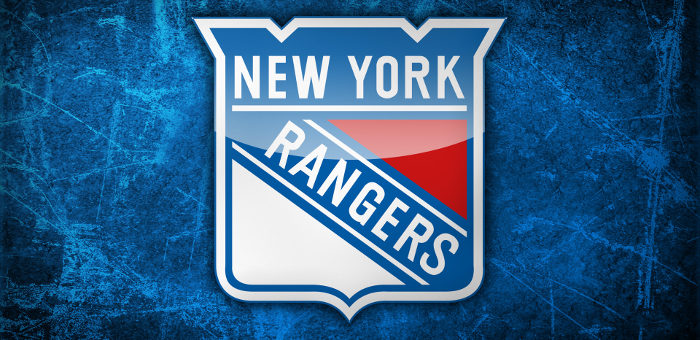 The blessings of two consecutive lottery results have accelerated the New York Rangers' retooling phase significantly. On the heels of a second-overall selection debuting with promise, as well as the breakout of one MVP free-agent signee, the Blueshirts are on the cusp of once again developing a roster required for perennial success – although this time around, the formula is a little different. 
With a top six-forward core of balanced elite-level skill and physicality, the team is built to contend. The star-power of Mika Zibanejad, Artemi Panarin, and Chris Kreider will look to bridge the last remaining growing pains of the team's current growth phase, until such time as other promising forwards such as Kaapo Kakko, Filip Chytil, and Vitali Kravtsov can further relieve the burden of their heavy lifting. Boasting a highly competitive defensive pipeline as well as one of the top young goaltending duos in the league is further fruits of a competent asset management staff atop the teams' Hockey Operations department.  The recent additions of one infinitely valuable forward and other intriguing young projects will continue to set the Rangers on a positive trajectory, and a depth chart worthy of highly marketable interest.
Draft Recap
Alexis Lafreniere, LW | Rimouski Océanic
Round 1 | Pick 1 
As the first team up to the virtual podium at the 2020 NHL Entry Draft, the Rangers kept things simple, by selecting the highly-touted, consensus top prospect, Alexis Lafrenière from the Rimouski Océanic. Frankly, if you're here reading this, there probably isn't much that you haven't already heard about the flamboyant forward. 
Laf enters a left-wing depth chart stacked with personalities such as superstar Artemi Panarin, and Rangers veteran Chris Kreider who will enable the team to mix-and-match a variety of line combinations through their top-9. Although it's unlikely that he lines up alongside either of those players, both should provide a relatable mentor for the NHL rookie-to-be. The Quebec native has the opportunity, not only to become a highly impactful player in the NHL, but also to become one of the most marketable players in the league and in fantasy leagues.
Braden Schneider, D | Brandon Wheatkings
Round 1 | Pick 19
The Rangers have either intentionally, or unintentionally made a bit of a habit of offsetting risk with their multiple first-round selections over the last number of years, but 2020 is a bit of an exception. This year one would think that the certainly of Alexis Lafrenière would have given the Rangers the flexibility to swing for the fences with their second pick in the first round. Rather, Jeff Gorton traded up from 22nd overall to 19th where they selected a probable future stay-at-home defenseman in Braden Schneider. The Brandon product gives the organization a future top-six defenseman with some offensive upside. More than likely, he'll continue to develop his game in the WHL for another year or two before being phased into the professional circuit slightly behind Nils Lundkvist. 
Will Cuylle, LW | Windsor Spitfires 
Round 2 | Pick 60
Void of their own second-round selection in the draft, it seems as though the Rangers brass may have become a tad stir-crazy in the early goings of an exhausting Day #2. Flipping the estranged former top-ten selection Lias Andersson to Los Angeles, the Rangers picked up the 60th overall selection where they again selected quite conservatively. Will Cuylle is a 6-2 forward who contributes a consistent effort but inconsistent production. He fits into a similar category of forward as current Rangers prospect Tim Gettinger in that he has the size and basic technical skillset of a future bottom-six forward. The thing about that comparison is that Gettinger was selected by the Rangers in the fifth round – not the second; granted, Gettinger thus far seems to be exceeding expectations en route to the NHL. Still, this selection was a bit puzzling, especially considering the perceived cost of acquiring the 60th overall selection. If he's able to gradually refine his ability to manage pucks in higher traffic areas, Cuylle could become a multidimensional middle-six forward in the NHL, but by the same token, his value could just as easily settle in the range of a million-dollar UFA.
Oliver Tärnström, C | AIK J20 
Round 3 | Pick 92
Skipping ahead an entire 32 selections, the Rangers nabbed Swedish project Oliver Tärnström, who plays a versatile game either on the wing or at center. Tärnström could wind up being a sleeper selection for the Rangers as his share of defensive prowess and offensive energy provide a range of projections. In addition to owning a spectrum of technical ability, the Swede comes in a 6-0, 150lb frame, indicating that there is significant room for physical growth.
Dylan Garand, G | Kamloops Blazers
Round 4 | Pick 103
From the goalie factory of central British Columbia, the Rangers used their fourth-round pick to select Dylan Garand of the Kamloops Blazers. The Blazers starting netminder is consciously meticulous in the crease and has provided his junior squad with the reliability that a winning team needs. His ability to regulate the pace of a scramble, and shut down plays that are overwhelming for his defense speak to the maturity of the 6-1 goalie. Despite some offseason changeover, the Rangers prospect depth in the crease remains heavy – Garand will only further secure that position of strength and flexibility for the team for years to come. 
Evan Vierling, C | Barrie Colts
Round 5 | Pick 127
After being moved from the Flint Firebirds to the Barrie Colts part way through the OHL season, Evan Vierling found his wheelhouse alongside sniper Tyson Foerster and watched his production rise exponentially. The sizable (6-0, 167lb) centerman is refined in his patience with the puck, as well as his ability to constantly analyze his options while maintaining possession in high traffic. In addition to his projectable ability to coordinate offense, Vierling owns a flaming hot wrist shot that gives him a little something extra in his back pocket. His offensive range outweighs almost any other player selected in this area of the draft, however, his somewhat inconsistent buy-in to systematic defensive play could lead to a longer development path than some may think.
Brett Berard, LW | USNTDP
Round 5 | Pick 134
The second example of the Rangers seeking high value targets, as opposed to making conservative selections in the latter end of the draft comes in the form of a 5-9 playmaker Brett Berard of the USNTDP. By selecting both Vierling and Berard in the fifth round, the Rangers chances of achieving a diamond in the rough pick has increased significantly. As is typical for most players of his stature selected in the draft, Berard's most notable characteristic is his ability to drive the pace of play to an absolute maximum, and while that's a great thing to have, his most valuable characteristic is his ability to make Swiss cheese of an opponent's defense. Berard makes opponents pay in a variety of ways, despite his size, with weapons including his seeing-eye shot through traffic, as well as his ability to sharply navigate immensely trafficked, high-danger areas of the offensive zone. 
Matthew Rempe, C | Seattle Thunderbirds
Round 6 | Pick 165 
Into the sixth-round, the Rangers strategy seemingly made an abrupt deviation from renowned high-value players, to a realm of the less adorned, but equally interesting. The 6-8 centerman, Matthew Rempe was a rookie in the WHL in his draft season and made a visible offensive impact through his 47-game campaign. He supplies a highly entertaining style of skill, especially considering that he towers over everyone on the ice. While there are plenty of holes to pick out of his game including a less than lovable stride, and a developing ability to make himself a reliable outlet, the mere possibility of having a player of his stature and skill level reach half of his ceiling is something that everyone should be interested in. 
Hugo Ollas, G | Linköping HC J20
Round 7 | Pick 197 
To close out the draft, the Rangers scooped from the proverbial well of 6-8 goaltenders. The Swedish Hugo Ollas handled a respectable workload for his J20 SuperElit squad as a first-year draft-eligible, utilizing his massive frame to play an ultra-efficient style. His technical ability is high quality, but his compete-level is relatively lackluster. At this point in the draft, it's difficult to be too critical of any selection, but for the Rangers, this seems like a pure lottery ticket. 
*****
Offseason Moves
Re-signed: 
Brendan Lemieux (2×1.55M), Ryan Strome (2×4.5M), Darren Raddysh (1x700k), Gabriel Fontaine (1x700k), Anthony Deangelo (2×4.8M), Alex Georgiev (2×2.43M), Phillip Di Giuseppe (1x700k), Brandon Crawley (1x700k) 
Players In:
Blackwell (UFA, 2x750k), Jack Johnson (UFA, 1×1.15M), Kevin Rooney (UFA, 2x750k), Keith Kinkaid (UFA, 2x825k), Anthony Greco (UFA, 2x737k), Jonny Brodzinski (UFA, 1x700k), Anthony Bitetto (UFA, 2x738k), Justin Richards (UFA, 1x925k), Austin Rueschhoff (UFA, 2x842k), Patrick Khodorenko (UFA, 3x925k)
Jeff Gorton led the blueshirts through a relatively modest free-agency period, with the most notable commitment dolled out to veteran defenseman, Jack Johnson. The former Blue Jacket blueliner has become renowned as a sub-replacement-level option, however, the vacancy of a one Marc Staal seems to have left a desire for some leadership on the teams' back end. 
In addition, the signings of Justin Richards, Austin Reuschoff and Patrick Khodorenko come in as low-risk, high reward undrafted player signings – especially in the case of Khodorenko who could be a darkhorse for an NHL roster spot as soon as this season. 
Players Out:
Lias Andersson, Marc Staal, Hendrik Lundqvist, Jesper Fast, Vinni Lettieri, Danny O'Regan, Ryan Gropp, Dawson Leedahl
2020 will be forever remembered as a less than spectacular calendar year for many people, but even more so for those who hold a special place in their hearts for All-Star Ranger netminder, Hendrik Lundqvist. 
The departure of the King from Manhattan opens the door on a new era of the team that will be defined by not only the selection of Alexis Lafreniere, but also the handing of the torch from Hank to the 24-year-old Igor Shesterkin. 
In addition, the team parted ways with veteran blueliner Marc Staal at the cost of a 2nd round draft selection, as well as recent top-10 draft selection Lias Andersson by way of trade to Los Angeles. 
The subtraction of Jesper Fast may go overlooked in the fog of these other transactions, however the lifetime Ranger forward will be sorely missed on the teams' penalty kill. His departure opens a spot in the lineup for another 4v5 specialist to develop and take his place.
*****
All off-season moves considered, the Rangers' strategy certainly reflects a continued focus on the future and long-term prosperity of the team. The decisions to move on from some of the final remaining players from their 2014 Stanley Cup run, as well as a recent top-ten draft selection is yet another indication that the current front office regiment led by John Davidson and Jeff Gorton will not allow public perception to limit their efforts to improve this team. 
*****
Be sure to check back in the December 31-in-31 series for an even deeper analysis into the impacts of these offseason changes on the teams depth chart, as well as thoughts on which rookies could have an impact as soon as January!
LATEST RADIO & DRAFTCASTS