November 31-In-31: Dallas Stars
Peter Harling
2020-11-10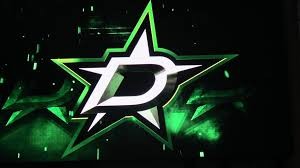 31-In-31: Dallas Stars
The 31-in-31 Summer Series is an annual event here at DobberProspects! Things being what they are, we had to move it to November. Every day in November we will be bringing you a complete breakdown of a team's draft, and insights into their off-season movements thus far. Following this up, the December 31-in-31 Series will dive into every team's prospect depth charts with fantasy insights and implications for the upcoming seasons. Check back often, because we plan on filling your hockey withdrawal needs all fall/winter long.
After a wild and unpredictable 2019-2020 season that ended with a Stanley Cup final loss to the Tampa Bay Lightning, the Dallas Stars offseason has been a relatively subdued one.
The Stars are chasing the "win now open window" with their veteran core of Tyler Seguin, Jamie Benn, John Klingberg and Ben Bishop. Despite being in a win now mode, the Stars have done a great job of resisting temptation and mortgaging their future by trading away first round picks and prospects. The prospect pool is not a barren wasteland like the Capitals and Penguins, but only ranked 21st in the recent Dobber Prospects Organizational Rankings.
So, where do the Stars go from here? Keep chasing a Cup run, go all in, start a rebuild, or stay the course.?
Lets review their off season starting with the draft followed by free agency.
Draft Review
The Stars held onto their first round pick, but did sacrifice the second and third round picks in trades. Overall Dallas had five selections in the 2020 NHL Entry Draft.
Round 1, 30th overall – Mavrik Bourque, C (Shawinigan Cataractes, QMJHL)
At 5-11 and 185 pounds, Bourque is not a physical player. He is a very smart playmaking center with excellent vision and deception as his primary assets. He will have to rely on that to carry him to the NHL as his size and skating are not liabilities, but not exceptional either. He also has a sneaky good shot that keeps defenders and goalies honest when covering him. His release is sudden and unpredictable and his accuracy is excellent. Bourque gives Dallas some much needed depth at the center ice position in their prospect pool, but he will play two more seasons in the QMJHL before turning pro and likely needing some seasoning at the AHL level. I liked the pick by Dallas, but I do not see him as a future number one center, but more of a quality second line player.
Round 4, 123rd overall – Antonio Stranges, C/LW (London Knights, OHL)
Earlier in the year some were seeing Stranges as a potential first round prospect. He had a good rookie season for the London Knights, and London is well known for developing future NHL stars. Stranges is a highlight reel skill level player, that can raise fans out of their seats. He is deft at utilizing the mohawk skating style and has drawn Jeremy Bracco style comparisons. However, he failed to find consistency and was surpassed on the London depth chart by Luke Evangelista who ended up being a second round pick. Dallas has taken a big swing on Stranges and with a fourth round pick they have wagered little. If he can find the consistency that would have made him a first or second round pick, the Stars will have found great value.
In Antonio Stranges the Stars are getting a highly creative and unique offensive forward. Terrific backhand. Skates with that 10-2 style that Jeremy Bracco used and can be explosive. Did not have a strong year and needs to cut down on turnovers. High upside though. #nhldraft2020

— OHL Prospects (@BrockOtten) October 7, 2020
Round 5, 154th overall – Daniel Ljungman, C (Linkoping HC, J20 
A long term project, Ljungman had a breakout Hlinka Gretzky showing with four goals in five games for Sweden. His regular season performance was far more underwhelming however. He has been bonfire to start the 2020-21 season with 12 goals and 17 points in 12 games back in the SuperElite and has been promoted to the SHL for a three game cup of coffee. Ljungman will need to bulk up his lean 6-0, 176 pound frame and shore up his skating to make the NHL.
Round 6, 162nd overall – Evgeni Oksentyuk, LW/RW (Flint Firebirds, OHL)
After being overlooked in his first draft while playing in Belarus, Oksentyuk came to play in North America in the OHL. He had a breakout showing with Flint posting 33 goals and 78 points in 58 games. What his stat line does not show is how aggressive the 19-year-old is for a 5-11, 163 pound winger. He is tenacious on the forecheck, has bigger players bounce off him, plays physically and even dirty at times. Fans will love him when he is on their team, and hate him when he plays against you. Oksentyuk has the upside to carve out a bottom six role in the NHL as he has good skills and brings that sandpaper and grit to separate him from similarly skilled players.
Round 6, 185th overall – Remi Poirier, G (Gatineau Olympiques, QMJHL)
The 18-year-old starting goalie for the Olympiques had a good season. Gatineau was not a great team in 2019-20 but he played an impressive 45 games as the starting goalie. His record of 19-22-3 is decent. Poirier is a long shot, but he will be the teams starting goalie again and will see lots of time to work out any wrinkles in his game.
Offseason moves
Dallas GM Jim Nill has had a rather quiet season coming off a Stanley Cup loss. The Stars made long time NHL coach Rick Bowness the interim Coach mid season and after he lead the Stars to the Cup finals, he was quickly resigned as the Head Coach.
Looking at the roster things will be very similar on the ice in the upcoming season as they were in the season just past. A big concern is the announcement that two key players in Tyler Seguin and Ben Bishop have both had offseason surgeries and will be out for five months or until March!
With little cap room to work with the Stars really do not have a lot of options with free agency in terms of adding impact players. The focus has been on resigning key free agents and Jim Nill has locked up Radek Faksa, Anton Khudobin, and Denis Gurianov. Other more depth players already resigned include Andre Sekera, Joel L'Esperance, Landon Bow, and Julius Honka.
With about $3.4 million in remaining cap room, the last player remaining to resign is a big one in Roope Hintz.
Outgoing
Corey Perry – Free Agent
Mattias Janmark – Free Agent
Martin Hanzal – Europe
Roman Polak – Europe
Mattias Janmark – Chicago
Gavin Bayreuther – Columbus
Josh Melnick – Free Agent
Tony Calderone – Free Agent
Incoming
Mark Pysyk, D
Ryan Shea, D
It seems that Dallas will let Corey Perry and Mattias Janmark go as free agents, allowing opportunity for younger players such as Jason Robertson, Joel Kiviranta, Jason Dickinson, Nick Caamano and Ty Dellandrea to assume larger roles. Kiviranta had a breakout playoff run with the Stars and will look to capitalize on that with an increased role.
Dallas did sign a prospect in Ryan Shea, a previous Chicago 2015 4th round pick. Shea has played the past four seasons in the NCAA with Northeastern and as a sr. he Captained the Huskies to their third straight Beanpot Championship, while enjoying a breakout offensive season with 31 points in 34 games. 
In review, Dallas had a good draft. They added a legit prospect in Mavrik Bourque, made a great gamble on Antonio Stranges, and have hope with the fifth and sixth round picks. I have to admire the Stars ability to balance the needs of the present with the needs of the future. The team is a Cup contender with veteran leaders like Benn, Seguin, Bishop, and Klingberg. The future is secure with young stars like Miro Heiskanen, Radek Faksa, Roope Hintz, Ty Dellandrea, Jason Robertson, Thomas Harley, and Jake Oettinger.
It is not easy in a salary cap world to have a contending team with a bright future, but Dallas in doing a pretty good job.
LATEST RADIO & DRAFTCASTS