September 32-in-32: Colorado Avalanche
Hayden Soboleski
2021-09-08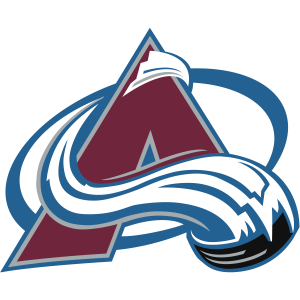 The 32-in-32 Series is an annual event here at DobberProspects! Every day in August we will be bringing you a complete breakdown of a team's Draft, and insights into their off-season movements thus far. Following this up in September, we will dive into every team's prospect depth charts with fantasy insights and implications for the upcoming seasons. Check back often, because we plan on filling your hockey withdrawal needs all off-season long!
***
Colorado has had MacKinnon and Landeskog leading the team for years. However, they blew their contention window wide open thanks to drafting and developing superstars such Rantanen and Makar, investing to acquire prospects like Girard, and developing prospects like Jost and Compher into realistic roles when they did not achieve their maximum upside.
Creeping closer to the cap thanks to new deals (and MacKinnon's looming), current prospects are going to play a big role in Colorado maintaining competitiveness as free agents seek payouts elsewhere and roster spots are vacated. Luckily for Avs fans, Sakic and co. have been doing a decent job restocking the cupboards despite picking near the end of the draft most seasons. Let's take a look at names we might be hearing in the not-too-distant future.
Graduating
Bowen Byram would be off this article entirely if he wasn't injured for so much of his rookie campaign. He was already a full-time NHLer but he projects to actually play a full season this year.
Alex Newhook will spend the majority of 2021-22 in the NHL, despite spending so little time with the Eagles. He is too good for the AHL and needs to develop by playing with the best.
Logan O'Connor is what he is – a high-energy grinder who can kill penalties but with limited upside. His place now is in the fourth-line NHL rotation.
Jacob MacDonald has paid his dues in the AHL and played well enough as an injury substitute in 2020-21 that he has likely claimed the seventh defender spot going forward (if he can beat out Jack Johnson on a PTO).
On the Cusp
Martin Kaut has flirted with an NHL job a few times, getting held back thanks to injuries and depth above him. He needs to be given a chance soon and will either get opportunities this season or be given a new home before his value plummets.
Jonas Johansson played well enough after his acquisition from Buffalo, but his backup role is uncertain if Francouz returns from his season-long injury.
Turning Pro
Alex Beaucage has done all he can in the QMJHL and will join the AHL Eagles this season.
Justin Barron got an AHL audition in early 2021 and adapted well, 2021-22 will be his full-time pro debut.
Sampo Ranta also got a taste of pro at the end of 2020-21 and will be making the full-time jump this season.
Risers
Alex Newhook's stock was already high but it got higher after dynamite showings at the WJC, in the NCAA, in the AHL, and then the NHL, all without missing a beat. He will be an NHLer and an early Calder favorite.
Sampo Ranta took a few years to find his stride in college, so his immediate AHL impact was a welcome surprise. Not only did he look ready for pro, but he also got his first NHL call-up within a few weeks and traveled with the team more than expected. The organization clearly thinks highly of the power-forward and you should too.
Alex Beaucage was dominating the QMJHL yet again, but last year he got the chance to do it after being traded to a new team. Not only did he stay the course, but he was also the top scorer en route to his team's QMJHL Championship win. His stock is high but may dip depending on how quickly he transitions to pro in 2021-22. 
Drew Helleson broke out offensively in the NCAA while also playing key minutes for Team USA at the WJC. What more could you ask for?
Fallers
Justus Annunen came down to Earth in 2020-21 after setting the bar a bit too high the year prior. His numbers plummeted much more than his tandem partners' as the team in front of him got weaker, and he still wasn't able to earn more starts in the rotation. 
Nick Henry hasn't been able to transition his WHL offense to a smaller AHL role and his fantasy upside has taken a huge hit over the last two seasons. He's on the slow track to becoming a bottom-six option but his (longshot) upside has fizzled.
Shane Bowers gets overlooked by lots of poolies as a slower adopter to pro than some high-offense prospects.  He is still a legitimate asset with a good chance of becoming a two-way middle-six NHLer one day, but it's been slow and steady baby steps without any big splashes to raise his fantasy stock. He's a good possible buy-low opportunity.
Prospect Depth Chart
*organized by NHL-readiness, organizational standing, and fantasy upside*
| | | |
| --- | --- | --- |
| Left Wing | Center | Right Wing |
| Sampo Ranta | Alex Newhook | Logan O'Connor |
| Oskar Olausson | Shane Bowers | Martin Kaut |
| Ty Lewis | Jean-Luc Foudy | Alex Beaucage |
| Tyler Weiss | Andreas Wingerli | Nikolai Kovalenko |
| Travis Barron | Andrei Buyalsky | Nick Henry |
| | Colby Ambrosio | Sasha Mutala |
| | Matthew Steinburg | |
|   | Nils Aman |   |
| | Taylor Makar | |
| | |
| --- | --- |
| Left Defence | Right Defence |
| Bowen Byram | Justin Barron |
| Jacob MacDonald | Nate Clurman |
| Dennis Gilbert | Drew Helleson |
| Sean Behrens | |
| Keaton Middleton | |
| Daniil Zhuravlyov | |
| Nicky Leivermann | |
Goalie
Jonas Johansson
Justus Annunen
Trent Miner
Shamil Shmakov
Top 20 Fantasy Prospects
*age cutoff at 25, based on a mix of fantasy upside and NHL likelihood*
Alex Newhook
Bowen Byram
Justin Barron
Sampo Ranta
Oskar Olausson
Alex Beaucage
Martin Kaut
Jean-Luc Foudy
Drew Helleson
Shane Bowers
Trent Miner
Sean Behrens
Nikolai Kovalenko
Andrei Buyalsky
Colby Ambrosio
Andreas Wingerli
Daniil Zhuravlyov
Nate Clurman
Sasha Mutala
Matthew Steinberg
***
Thanks for reading, for up-to-date Avs coverage, check me out on Twitter @soboleskih.
Hayden Soboleski
LATEST RADIO & DRAFTCASTS