September 32-in-32: Carolina Hurricanes
Austin Broad
2021-09-07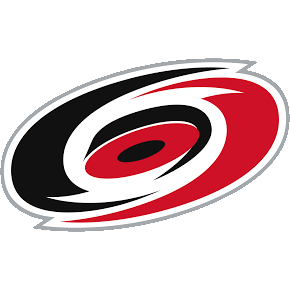 The 32-in-32 Series is an annual event here at DobberProspects! Every day in August we will be bringing you a complete breakdown of a team's Draft, and insights into their off-season movements thus far. Following this up in September, we will dive into every team's prospect depth charts with fantasy insights and implications for the
upcoming seasons. Check back often, because we plan on filling your hockey withdrawal needs all off-season long!
**********
The Carolina Hurricanes organization underwent drastic changes, as highlighted in last month's 32-in-32 feature. 
Carolina lost two crucial building blocks in Alex Nedeljkovic and Dougie Hamilton. Even after the additions highlighted in the August feature, Carolina made another recent splash, landing former Canadiens forward Jesperi Kotkaniemi on a one-year $6.1 million offer sheet that Montreal declined to match.
The Hurricanes are in a pretty good position for both the short-term and the long-term. They remain a competitive team who can contend for playoff spots and find themselves with one of the deeper prospect pools in the NHL.
Graduating Players
C.J. Smith, LW
C.J. Smith was trapped in the Sabres organization. He was very good for the AHL program in Rochester but never quite got a fair shake with the NHL squad. 
The 26-year-old winger has played five seasons in the AHL (184 games) and has amassed 61 goals and 81 assists. In that five-year stretch, he's only managed 14 NHL appearances and only three career points.
Now in a new organization, Smith's two-way game with offensive upside should allow him to make some positive impact and potentially even carve out a more regular role with the Hurricanes at the NHL level.
Steven Lorentz, RW
After splitting a few seasons between the AHL and the ECHL, Steven Lorentz finally broke through with the Hurricanes last season.
Lorentz appeared in 45 games for Carolina and while he only scored twice and recorded only six assists. He was able to consistently stay in the lineup and carve out a bottom-six checking role throughout the season.
He made a positive impact during Carolina's playoff run as well, appearing in 11 games and recording three assists.
Now with a full season under his belt, the 25-year-old will look to continue his positive momentum heading into the 2021-22 season.
Martin Necas, C
Martin Necas was the crowned jewel of the Hurricanes prospect system not long ago, and now he looks to be living up to his hype. He's got two full seasons with the Hurricanes under his belt and really took off during the 2021 season.
He played in 53 games for the Canes and scored 14 goals while adding a career-high 27 assists for a grand total of 41 points. 
 The 22-year-old has officially left the Hurricanes "prospect system" and is now one of their most promising young forwards. If he continues to grow into a highly-skilled top-6 forward, Carolina will have one of the best young forward duos with Necas and Andrei Svechnikov.
Risers
Jack Drury, C
Jack Drury came off an impressive run in the SHL for league champions Vaxjo. After scoring 10 goals and 30 total points in 41 season games, he recorded 11 playoff points (five goals and six assists) in 14 games.
After the season he signed his entry-level deal with the Hurricanes and officially joined the organization. He's one of the more exciting prospects in their pool and should be able to carve out a top-6 role with the AHL's Chicago Wolves this season and potentially even see some brief NHL action if he earns a call-up.
Alexander Nikishin, LD
The Russian defender played in all three Russian leagues last season. This year he looks to be a full-time KHL defender and is already enjoying some early season success for Spartak Moskva.
Nikishin is a big-bodied physical defender who is tough to play against. He maintains great gap control and will punish his opponents on a nightly basis. 
The good news for Carolina is that he seems to be developing more of an offensive presence and if he can consistently produce some offense from the blueline, he might be one of the more underrated players in the Carolina pipeline. 
Anttoni Honka, RD
Anttoni Honka broke out last year playing for JYP in Liiga. While his team's performance was disappointing all season, Honka led the team with 27 assists and finished fourth in total points with 31.
The blueliner's uptick in offensive production was impressive, going from 0.4 points per game in 2019-20, to 0.53 points per game last season.
With Carolina losing some defensive depth, there now seems to be a path for a young defender to step up and become an integral building block for them in the future. Given his 2020-21 performance, Honka could be that player.
Jack LaFontaine, G
The Minnesota Golden Gopher had a memorable individual performance for the 2020-21 season. Jack LaFontaine set career bests in wins, save percentage, and goals-against average, all while winning the Mike Richter Award for the NCAA's best goaltender. 
LaFontaine's 22-7-0 record, .934% save percentage, and 1.79 goals-against average were all career marks, and even though he decided against turning pro, still looks like he could be Carolina's best goaltending prospect.
With the long-term goalie situation looking a little fuzzy in Carolina, LaFontaine could set himself up as the starter of the future in Raleigh if he decides to sign with the team after his final college season in 2021-22.
Fallers
Zion Nybeck, LW
The 2020 fourth-round pick struggled to get any consistent role with HV71 in the SHL last season. Zion Nybeck has all the potential to be a difference-maker on offense, and showed flashes of his upside particularly when he was loaned to HockeyAllsvenskan and produced five points in three appearances.
2021-22 will be a big year for him, with HV71 being relegated to HockeyAllsvenskan Nybeck will try to carve out a bigger role in a 2nd tier pro league and hopefully regain his true form. 
Stelio Mattheos, C
Stelio Mattheos had a difficult season. With the Chicago Wolves splitting their squad between the Nashville Predators and Carolina Hurricanes, Mattheos couldn't find his way into the lineup. 
He only played in six games for the Wolves, recording only two assists before being sent down to the ECHL's Fort Wayne Komets. He briefly played there, only appearing in three games before being recalled and spending most of the season on the outside looking in. 
Yegor Korshkov, RW
Yegor Korshkov had an excellent KHL season last year for Lokomotiv, but the reason he's in the fallers category is that it seems like his NHL time is running out.
He's in Russia for another season and will hope to build off a 17 goal, 17 assist campaign, However, he's already 25 and has struggled to stick in North America.
It's likely now or never for him, and if he can't come over to the NHL soon, he will likely remain a KHL player for the significant future. 
Organizational Depth Chart
(Combination of NHL readiness and upside).
| | | |
| --- | --- | --- |
| Left Wing | Center | Right Wing |
| Alexander Pashin | Ryan Suzuki | Seth Jarvis |
| Patrik Puistola | Jack Drury | Dominik Bokk |
| CJ Smith | Jamieson Rees | Ville Koivunen |
| Zion Nybeck | David Cotton | Noel Gunler |
| Sheldon Rempal | Vasili Ponormaryov | Tuukka Tieksola |
| Matt Filipe | Blake Murray | Yegor Korshkov |
| | Stelio Mattheos | |
| | |
| --- | --- |
| Left Defense | Right Defense |
| Max Lajoie | Anttoni Honka |
| Alexander Nikishin | Scott Morrow |
| Aidan Hreschuk | Aleksi Heimosalmi |
| Domenick Fensore | Joey Keane |
| Jesper Sellgren | |
Goaltenders
Jack LaFontaine
Pyotr Kochetkov
Beck Warm
Top-20 Fantasy Prospects
This section is intended to paint a picture of the Carolina Hurricanes prospects whose current trajectory projects them making the most positive fantasy impact at the time that they reach the NHL. Arrival date and NHL certainty have been taken into consideration; however, the potential upside is the most important factor in determining this list.
This concludes our look at the Carolina Hurricanes organization in 2021. Our previous August-32-in-32 article examines the team's 2021 draftees, off-season acquisitions, and numerous other topics.
**********
Follow me @Austin_Broad
LATEST RADIO & DRAFTCASTS