August/September 32-in-32: Columbus Blue Jackets
Dave Hall
2021-09-09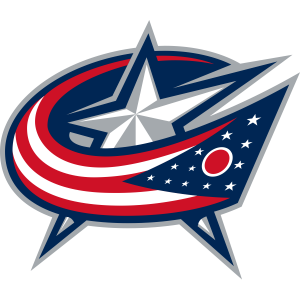 The 32-in-32 Series is an annual event here at DobberProspects! Every day in August we will be bringing you a complete breakdown of a team's Draft, and insights into their off-season movements thus far. Following this up in September, we will dive into every team's prospect depth charts with fantasy insights and implications for the
upcoming seasons. Check back often, because we plan on filling your hockey withdrawal needs all off-season long!
**********
If you have failed to pay attention over the last few months, you may not recognize the Blue Jackets roster come opening night. Following a disappointing 2020-21 finish in the basement of the Central Division, General Manager, Jarmo Kekalaien, and company felt the urgent need to blow things up and start with a clean slate. With the exception of a few names, no one was safe. This includes Head Coach, John Tortorella, who will not be behind the bench following a ___ year tenure.
Cam Atkinson paved the way, finding himself in a trade that would send the longstanding member to Philadelphia in exchange for former Jacket, Jakub Voracek. Although it may be considered a large organizational move, it was peanuts compared to what would transpire next:
In every sense of the word, this was a monster. No matter which side you agree with, there is no denying that the Blue Jackets received tremendous value in this deal. Not only did they bolster their already strong upcoming draft stock, which now carried three picks in the top-25, but they acquired an extremely talented youngster in Adam Boqvist. The 21-year-old instantly slides into the club's top-pairing and will provide healthy competition for (recently extended) Zach Werenski with regards to the top of the pecking order. With that, Kekalainen proves once again that he is not afraid to shake things up.
With my main focus on the prospect pool, please find the list of transactions below.
The Draft
As mentioned, the Jackets stocked their upcoming draft well. Not only did they hold three picks in the first round, but they would also finish the weekend with a total of nine. What's more, not only did they carry multiple selections, the club utilized those selections extremely well. Most, in fact, would agree that the Blue Jackets came out as the victors of the weekend, selecting multiple high upside players early, and even found strong value in deeper rounds.
Round One, 5th Overall – Kent Johnson, C
No matter which direction the Blue Jackets decided to go with their 5th overall pick, fans could rest easy knowing that a solid prospect would fall to them. So, do they fill up their forward depth? Add another strong netminder? Perhaps a future top-pairing defender? It was a stress-free pick, to say the least. The club decided to bolster their future top-six, selecting a razzle-dazzle forward in Kent Johnson. The British Columbia product boasts incredible hands, capable of navigating himself out of a phone booth. Watching him weave in-and-out of traffic is refreshing on the eyes.
It's been an incredible run for the 18-year-old. Just two years ago, Johnson was dominating his sophomore season with the Trail Smoke Eaters (BCHL), scoring 101 points over 52 games and earning League MVP honors with ease. From there, it was time to join an overpowering Michigan University team, which offered four out of the top five picks in this year's draft – an incredible statistic on its own. His Freshman campaign would see him score 27 points over 26 games, good enough to place him on the Big Tens All-Rookie Team.
Fans will have to wait patiently, as he is set to return to the NCAA to play out his sophomore season. Do not fret, this team is going to be incredibly talented and Johnson will play a major role in said success. Expect him to pump out a healthy dose of jaw-dropping highlights for fans to enjoy.
As mentioned, his hands and impressive patience are what stand out the most. He can beat defenders on the rush, or embarrass them standing stationary. He is considered a pass-first winger, who holds strong vision and the ability to dictate the play as he wishes. Of course, his shot is nothing to sleep on. He can thread the needle as well as any and carries a lethal backhand.
The only justifiable "knock" on his game would be his hesitation to drive the middle. Given his soft hands, Johnson enjoys patrolling the perimeter, which is just great for the Collegiate level but may have to work on getting a little dirtier as he transitions into the pro level.
Overall, he is an incredibly dynamic forward, with the potential to be one of the most explosive offensive producers among the class. He should have no issues finding a top-six, first-unit powerplay role on the club within a few seasons.
Round One, 12th Overall – Cole Sillinger, C
There are a good number of scouts who had Cole Sillinger falling inside this year's top-10, and for good reason. What Kent Johnson lacks in grit, Sillinger makes up for in spades. The Columbus-born, power forward brings a pro-ready 200-pound frame, which he is not afraid to use in the mix. On the rush, he does not shy away from dropping his head and challenge for the crease, he will fight the battles in the corner and brings an overall edge to his game which should bring some peripheral benefits to fantasy owners.
What really sets Silinger apart is his booming shot. He is capable of shooting from anywhere, and release it with a ton of force. His shot arguably sits tops among this year's draft class. Of course, this carries a large dose of powerplay potential and probable top-six upside. One thing that is desperate for an overhaul is his skating dynamics. Given his stride, his skating is deemed inefficient and will need some coaching if he is to live up to his full future upside.
With no WHL (Medicine Hat Tigers) to report to, at least at the beginning of the 2020-21 campaign, he crossed the border to suit up for the Sioux Fall Stampede (USHL). His 24 goals and 46 point effort awarded him USHL Rookie of the Year honors, with his 1.48 points-per-game finishing fourth league-wide. He is expected to report back to Medicine Hat to play out his official sophomore season.
Round One, 25th Overall – Corson Ceulemans, D
There is strong value to be had with Corson Ceulemans, especially at the tail-end of the first round. Coming from the AJHL, the 6-foot-2 defender is set to join the Wisconsin Badgers for the 2021-22 campaign. Over his last two seasons with the Brookes Bandits, he has tallied nine goals, 46 points, and 88 penalty minutes. He recently mixed in eight points in 11 matches at this year's U18 WJC, bringing home a Gold Medal with Team Canada. He led all defensemen in assists.
The Saskatchewan native is a very mobile, heads-up defender. He transitions the puck well, makes crisp passes to initiate the breakout, and demonstrates clean zone entries. In general, his offense is strong and he brings a strong shot from the point, while doing a good job at putting himself in positions to get it off. However, his decision-making is what is known to get him in dicey situations. He has a history of pinching at inopportune moments, putting himself in positions to get caught in the play. In the defensive end, he has well-documented strings of inconsistency.
At 25th overall, the negative is far outweighed by the positive and Ceulemans has the potential to translate into a sound, offensive defenceman down the road. Even with said inconsistency issues, his ability to generate brings strong value to the future of this Blue Jackets backend.
Round Three, 69th Overall – Stanislav Svozil, D
Once again, the Blue Jackets did a good job at balancing out their previous selection, this time selecting a more complete, no-stress defender in Svozil (compared to Ceulemans). Svozil, 18, now has two seasons of men's League hockey under his belt, skating back-to-back years with HC Kometa Brno of the Czech League. With that early experience, he has blossomed into a mature and talented two-way defender.
The Czech-born rearguard stands tall on the backend. Whether it's in the offensive zone, or in his own, he makes safe, sturdy plays and is rarely caught out position. In fact, some may push for a little more flash in his game, as he is known to be a no-nonsense, " do your job and get out" type of player. He anticipates the play well and brings a strong skating ability to bail himself out of situations. All-in-all, he projects to be a reliable second-to-third pairing defender. There is potential to bring some offensive flash, but do not expect too much at the NHL level.
He is set to cross the pond and join the Regina Pats to make his North American debut. This allows him to acclimate his game to the new surface and playing style, before making the jump to the pro level.
Round Four, 101st Overall – Guillaume Richard, D
Richard has developed into a strong two-way defender, who projects to be a sound bottom-four defender. Although originally known for his smooth skating demeanor, strong shot, and general offensive ability, he has taken solid strides to clean up his work in the defensive end.
While his 176-pound frame does require some filling out, he shows strong gap control and the ability to shut down offenders pushing on the rush. He is not afraid to muck it up in front of the net to clear space and will throw his body out if needed. The Blue Jackets receive another sound, versatile two-way defender for their future backend.
He will make the jump to the Collegiate level in 2021-22, suiting up for Providence College.
Round Five, 132nd Overall – Nikolai Makarov, D
The Blue Jackets selected their fourth consecutive defender in the fifth round, this time, a towering 6-foot-4, 234-pound Russian. Don't let his size or his stat line fool you, he does boast some tools to generate offense going forward. He carries a booming shot and a solid first pass and skates quite well, too boot.
Of course, as you could have guessed, his size is where his true value lies. His pro-ready frame will give him an added edge once he makes his way over to North America. While a top-four projection is likely not in the cards, he will sit as strong – and I mean strong – depth on the left side.
He played the majority of his 2020-21 games in the MHL (Russian Junior), where he posted five assists and 43 penalty minutes over 40 games. He could enjoy a promotion to the VHL or even the KHL this year.
Round Five, 133rd Overall – James Malatesta, LW
Malatesta brings a ton of exciting intangibles to the ice, which is highlighted by a tremendous non-stop motor. His feet are unable to stay stagnant, as he buzzes around the ice providing a constant headache to his defending opposition. Despite an undersized 5-foot-9, 179-pound frame, he does not shy away from digging in the corners, going to the net, or laying his body on the line.
On the offense, he is just as lethal. He is a terrific skater and his added tenacity gives him an extra pep. He can fill the net, as well as find teammates, making him very solid value in the fifth round.
So far, he has fired at a 0.75 clip through two seasons with the Quebec Ramparts. Even after one final year in the QMJHL (2021-22), it is likely that he sees a few seasons in the AHL before making the jump. However, in time, has the potential to bring strong value to the club's middle-six as an all-around nuisance, energy player. His entertainment value is through the roof.
Round Six, 165th Overall – Ben Boyd, LW
Boyd is by no means a flashy player, rather, a meat and potatoes role seeker. At 6-foot-3, 203-pounds, he brings a heavy presence and is likely to fulfill a depth role within the organization.
Of course, this is not to say that he does not carry offensive tools. His skating is decent, while his shot is heavy – although, he does not let off too many. As a rookie, he posted 10 points, along with 45 penalty minutes over 35 games, and will look to add to that in his sophomore (2021-22) season.
Round Seven, 197th Overall – Martin Rysavy, RW
To wrap up their 2021 entry draft, the Jackets continued their run of heavy-framed skaters. Rysavy, a 6-foot-3, 209-pound Czech, is a physical, two-way winger, who brings an impressive International resume and some seasoning amongst men.
Much like Ben Boyd, he is targeted for his size and physicality that he can bring to a club's bottom-six. He is slated to join the Moose Jaw Warriors for the 2021-22 campaign, where fans will get a better look at his grinding game.
The Off-season
Incoming
Adam Boqvist (D), Jakub Voracek (F), Jake Bean (D), Mikko Lehtonen (D), Zac Rinaldo (F), Brendan Gaunce (F), Sean Kuraly (F), Gregory Hofmann (F), Cam Johnson (G)
Outgoing
Seth Jones (D), Cam Atkinson (F), Cliff Pu (F), Kole Sherwood (F), Ryan MacInnis (F), Daniel Zaar (F), Stefan Matteau (F), Mikhail Grigorenko (F), Michael Del Zotto (D), Adam Clendening (D), Zac Dalpe (F),  Kale Howarth (F)
Re-signed
Andrew Peeke (D), Zach Werenski (D), Alexandre Texier (F), Gavin Bayreuther (D), Tyler Sikura (F), Boone Jenner (F), Eric Robinson (F), Kevin Stenlund (F)
Prospect Graduates
Alexandre Texier, C/LW
Following an up-and-down rookie season, Texier enjoyed his first season as a consistent member of the Blue Jackets in 2020-21. While he took a step back statistically, tallying just 15 points through 49 games, his overall role on the roster saw a nice boost. With the departure of Pierre-Luc Dubois, he was even utilized as a centerman.
Regardless of where his position falls, Texier will continue to insert himself as a permanent member of the club's top-nine. Although, as a third-year skater, there will be an expectation to increase his overall offensive contributions. It's no secret that he boasts the offensive toolkit to do so:
Liam Foudy, C/LW
The Scarborough native split his inaugural pro season between the Blue Jackets and Cleveland Monsters. With just four points on his ledger through 24 games with the big club, Foudy was sent down to the farm to reconnect with his game. His skillsets and work ethic are unmatched, and with a much-needed confidence boost, the hope was that his numbers would follow. They did just that in Cleveland. He would cap off the remainder of the year with 16 points over 12 AHL games. The speedy workhorse should find himself back in the Blue Jackets rotation, with probable middle-six deployment.
Stenlund looks to have found himself a cushy role as a bottom-six role player. While he is by no means the flashiest of players, he gets the job done and showcases flashes of brilliance. He is reliable, hard-working, and can fit in many scenarios, including special teams.
Eric Robinson, LW
Robinson is the perfect spokesman for "Work hard and good things will come". Following a string of injuries in 2019-20, the 6-foot-2 speedster received a promotion and has yet to look back. He has blossomed into a strong presence on the wing and brings a ton of attributes that makes him an absolute nightmare to play against. He is a coach's dream and should fit in nicely with the club's bottom-six yet again.
Overseas Graduates
Yegor Chinakhov, RW
Chinakhov is fresh off of his rookie season in the KHL with Avangard Omsk. It went well, to say the least. The overager (20) posted 17 points (10G + 7A), assisted in winning a Championship (Gagarin Cup), and capped it off with a Rookie of the Year award. He contributed seven points and 24 penalty minutes during his Championship playoff run.
After just one year at the top level in Russia, the Blue Jackets 2020 first-round pick will cross the pond to join the organization for the 2021-22 season. Expectations should be tempered, as he will likely need some time to adjust to the North American game. Even with his quick upward trajectory, the club will not want to rush his development. While it is easy to get wrapped up in the excitement of his recent success, allowing him to acclimate his game, while hopefully producing at a good rate in the minors is the safest bet. Assuming this is the route taken, fans can enjoy heavy utilization on the Monsters top-six and powerplay units.
He has come a long way from a first-round "reach", to a legitimate elite prospect.
Following a dominant 11-3-2 stint with Salvat Ufa in the KHL, Tarasov made his transition to the Cleveland Monsters to wrap up the 2020-21 campaign. He played well during his six-game audition, posting a 4-2-0 record and flashing some brilliant saves.
The 22-year-old Russian netminder is expected to see the bulk of Cleveland's games this year, giving him a ton of wiggle room to develop into the star that he is expected to be. Should his year go well, the club can rest easy knowing they can begin to shop one of Joonas Korpisalo and Elvis Merzlikins and feel safe knowing their crease will be left in good hands.
Risers
Kirill Marchenko, RW
Marchenko has won over the hearts of many around the hockey world, quickly becoming one of the more underrated prospects outside of the North American circuit. It is all warranted. It's no secret that U21 skaters have a difficult time staying relevant in the KHL, especially those with secondary plans to head overseas. Yet, the now 21-year-old has overstepped those hurdles and has become an important piece to the SKA St. Petersburg powerhouse, upping his game each season.
Over two seasons he has ammased 44 points over 73 games. He led all U21 skaters last season with a 0.68 points-per-game while enjoying a drastically extended leash. Now in his third season, Kirill has quickly established himself as a top member of his KHL group and is poised to enjoy a lucrative year. He has five points through his first four games this year.
Marchenko is signed for the 2021-22, but the hope is that he makes the transition to the North American game afterward.
Samuel Knazko, LD
It was a big year for the 19-year-old defender, which began with his third-round (73rd overall) selection by the Blue Jackets. From there, he would enjoy a 15-in-23 point season, finishing eighth among defenders in the SM-sarja U20 circuit in plus/minus with a plus-19 rating.
Knzako also enjoyed an extensive showing on the International stage. He served as team captain for team Slovakia at the WJC, totaling 14 penalty minutes, and wrapped up the year with an eight-game tour at the World Championships.
His recent success earned him his NHL entry-level deal, which he signed in June. He is slated to make the jump to Liiga, where he will patrol the line with TPS (on loan). He continues to be a mobile, offensive defender and has made some strong jumps up the depth chart over the last 12 months. This year, facing higher-skilled opponents, we will get a better idea as to where how far he is from NHL deployment.
Tyler Angle, C
Angle, 20, continues to show tremendous value for a 7th-round selection. Following his 2019 draft selection, the Ontario native enjoyed a career year with 67 points in 62 games with the Windsor Spitfires. He shattered each of his career totals, including goals (29), assists (38), plus/minus (13), and penalty minutes (38).
Transitioning to the pro level as a 5-foot-9, seventh-round pick, most expected a slow and gradual jump. He had other plans. He not only led the Monsters in scoring but landed just outside of the top-10 among rookies league-wide with 11 goals and 24 points.
Do not get it twisted, he is still some years away from making that jump to the pro level, if ever. Yet, for now, his recent success should be a very welcomed and promising sign for a late-round sleeper prospect. He brings speed, skill, and an "underdog story" work ethic.
The Russian forward continues to trend in the right direction for this Blue Jackets organization. His 2020-21 sophomore season in the KHL was one to remember, tallying 19 points and 41 PIMS over a 52 games stretch. Although, it was the playoffs where his game was taken to the next level. Voronkov would lead the charge for his Ak Bars Kazan, leading them to a Conference Final finish, contributing a team-leading 10 points.
Now in year three, Vorokov has become a catalyst for his KHL squad. His large 6-foot-4 frame, combined with his underrated offensive skillsets allows him to be a force on the ice. Finding a prospect who continuously ups his development year after year is not easy, but that is exactly what the Jackets have on their hands. He brings tons of power forward upside and has a bottom-four checking role written all over him. This potential will be realized no earlier than 2023 when his KHL contract is officially set to expire.
Fallers
Emil Bemstrom, RW/LW
Despite holding obvious offensive weapons, Bemstrom has yet to successfully transition his game to the highest stage. Following a strong stint on loan to HIFK (Liiga) to kickstart the 2020-21 season, contributing 17 points in 16 games, many had hoped that it would ignite a fire in his return to North America. Sadly, with just five points to show for his 20 games 2020-21 campaign, it has yet to happen.
There is no doubting his incredible shooting ability, but so far, has yet to come even close to his potential upside. With one year remaining on his entry-level deal, the Blue Jackets will be looking for signs of life.
Gabriel Carlsson, LD
Carlsson continues to be a former first-round project. Granted, depth on the blueline has never been an issue for the Blue Jackets, making his push for permanent residency extremely challenging. He brings little, to no offensive upside lacks the physicality some would hope for his large frame, and overall, finds himself as a constant odd man out. The same should be expected for 2021-22, as he will likely patrol the line in Cleveland, barring any injury from above.
Organizational Depth Chart
(Combination of NHL readiness and upside).
| | | |
| --- | --- | --- |
| Left Wing | Center | Right Wing |
| Alexandre Texier | Kent Johnson | Emil Bemström |
| Mikael Pyyhtiä | Liam Foudy | Kirill Marchenko |
| Martin Rysavy | Cole Sillinger | Yegor Chinakhov |
| | James Malatesta | Trey Fix-Wolansky |
| | Dmitri Voronkov | Marcus Karlberg |
| | Kevin Stenlund | Carson Meyer |
| | Tyler Angle | |
| | Calvin Thürkauf | |
| | Ben Boyd | |
| | |
| --- | --- |
| Left Defence | Right Defence |
| Mikko Lehtonen | Corson Ceulemans |
| Jake Bean | Erik Hjorth |
| Stanislav Svozil | Andrew Peeke |
| Jake Christiansen | Samuel Johannesson |
| Samuel Knazko | Robbie Stucker |
| Gabriel Carlsson | |
| Ole Julian Bjorgvik-Holm | |
| Tim Berni | |
| Guillaume Richard | |
| Nikolai Makarov | |
Goalies
Daniil Tarasov
Peter Thome
Top 20 Fantasy Prospects
This section is intended to paint a picture of the Columbus Blue Jackets prospects whose current trajectory projects them making the most positive fantasy impact at the time that they reach the NHL. Arrival date and NHL certainty have been taken into consideration; however, the potential upside is the most important factor in determining this list.
Kent Johnson

Kirill Marchenko

Cole Sillinger

Liam Foudy

Yegor Chinakhov
Daniil Tarasov
Jake Bean
Emil Bemstrom
Corson Ceulemans
Trey Fix-Wolansky

Andrew Peeke

Dmitri Voronkov
Stanislav Svozil

Samuel Knazko

James Malatesta

Kevin Stenlund

Jake Christiansen

Mikael Pyyhtiä

Tyler Angle

Erik Hjorth
Matiss Kivlenieks
While the majority of the club's off-season was extremely positive, it was overshadowed by an event much larger than hockey. Kivlenieks, who had just recently returned from this year's World Championship tournament, tragically lost his life in a July 4th accident. Kivlenieks went undrafted, but over the last two seasons had worked his way into the Blue Jackets lineup and was well on his way to transitioning into a full-time NHLer. There is no question that the 2021-22 season will be dedicated to Matiss and his family.
I would like to end this installment with this great piece by Blue Jackets insider, Jeff Svoboda, which paints a perfect portrate of his character and the impact he made on others:
**************
Thank you for reading.
LATEST RADIO & DRAFTCASTS