September 31-in-31: Dallas Stars
Michael Kosciesza
2021-09-10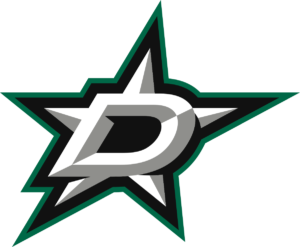 The 32-in-32 Series is an annual event here at DobberProspects! Every day in August we will be bringing you a complete breakdown of a team's Draft, and insights into their off-season movements thus far. Following this up in September, we will dive into every team's prospect depth charts with fantasy insights and implications for the
upcoming seasons. Check back often, because we plan on filling your hockey withdrawal needs all off-season long!
**********
The Dallas Stars are an interesting team this year, not only from a fantasy perspective but also as a real-life NHL team. They are only one season removed from their Stanley Cup final run and have seemingly gotten better since but come in as +3500 in Stanley Cup odds. The Stars are a classic case of a lot of depth at every position, lowering the potential opportunity for every prospect and lowering the ceiling for every roster play. Especially given that the offense does not run through any specific player or players.
The Stars player that should reach 100% ownership in any league is Miro Heiskanen, especially in dynasty leagues. Tyler Seguin, Jason Robertson, and John Klingberg should be behind him in a tier below, with Jamie Benn still holding solid relevancy in multi-cat leagues. Where the Stars are a bit of a coin toss is in their net. Their wins will come from a stable of Jake Oettinger, Braden Holtby, Ben Bishop, and Anton Khudobin. I like Oettinger most out of that bunch and he will likely be the goalie of the future beyond this season. However, it could be a bit watered down in terms of Goalie wins, at least in the first half.
Graduates
Jason Robertson, LW
Robertson has been a tremendous producer at every level thus far and the pro-level turned out to be no different. Following a team-leading, 47 point 2019-20 AHL rookie season, the now 22-year-old followed up with a 45 point (51 games) NHL campaign. He finished second on the Stars in that regard. While he eventually placed second, behind Russian phenom Kirill Kaprizov, Robertson's strong output awarded him a Rookie of the Year mention. Going forward, he has officially established himself as a top-six threat at the NHL level.
Joel Kiviranta, RW
Kiviranta has effectively worked his way in the Stars bottom-six rotation. The odds are strong that he sticks to his role, working off an 11-in-26 points season from last year.
As a rookie, Oettinger enjoyed half of the Stars games during his 2020-21 rookie season. Although he played three fewer games than his veteran counterpart, Anton Khudobin, the youngster was statistically superior. Through 29 games, he posted an 11-8-7 record, along with a .911 save percentage and a 2.36 goals-against average. It will be a battle for the crease over this next season, but long-term, Oettinger is the undeniable future.
Risers
The biggest question around a player drafted 157 overall after being a major producer at the Junior ranks is can he produce at the pro level? Where there was doubt, he answered this past year with a nomination to the AHL's All-Rookie Team. This was thanks to a point-per-game showing over 36 contests, most points among first-year players, and a fourth-place finish in overall league scoring. Needless to say, he earned himself his three-year ELC.
Damiani probably won't be a 30-goal scorer at the next level, but his intelligence, speed, and hockey IQ should one day mean some top-six and powerplay minutes. A top-nine role would be his floor. It will be interesting to see where Dallas slots him in this year. Does he start with a chance to improve on his rookie campaign in the AHL? Or, does he get a top 6 role with the big club? I'd bet the latter.
Stars prospect Riley Damiani won the Dudley (Red) Garrett Memorial Award as the AHL's outstanding rookie for the 2020-21 season. pic.twitter.com/xgRgV1U50X

— Matthew DeFranks (@MDeFranks) June 3, 2021
Jordan Kawaguchi, C
Captain of a solid North Dakota squad, Kawaguchi recorded 35 points in 27 games last year for a robust total of 126 points in 136 career NCAA games.  A coveted college free agent last March, he was a finalist for the Hobey Baker, so don't let his 5-9, 180-pound frame deter you. Kawaguchi likely won't be in the NHL this year, at least to start but he's someone to keep an eye on in deeper dynasty leagues.
Fallers
Dellandrea was never hyped as a major point producer but after being a dominant player in the OHL captaining Flint, I think he will still be a solid NHL player. However, the hype around his fantasy upside has been stunted. With all the talent around him, it's hard to picture him as much more than a 3C or penalty-killing player with limited second power playtime.
Antonio Stranges, LW
Speed and flash are skills that will keep a player on an organizations radar for a long time, as it covers up inconsistencies in a players game. It's like a gorgeous person on a date disguising their red flags. All told, the tools necessary for an effective and even dangerous offensive player are in place. However, consistency has been a problem at times. Being consistent is tough for a young player but it's still concerning when a young player fails to do so on a nightly basis. Stranges didn't get an opportunity to play a whole lot last year, only nine games in Texas. If there's a Stars' prospect that needs to show what he's got in the tank this year, it's Stranges.
Watching Antonio Stranges with the Texas Stars (AHL) this year has been fascinating. He's not playing much and consistency from game to game has been lacking. But he has certainly been better than his production would indicate.

— Brock Otten (@BrockOtten) March 18, 2021
Prospect Depth Chart
Left Wing
Riley Damiani
Riley Tufte
Albin Eriksson
Ayrton Martino
Justin Ertel
Connor Roulette
Centre
Mavrik Bourque
Jordan Kawaguchi
Ty Dellandrea
Wyatt Johnston
Logan Stankoven
Jacob Peterson
Frederik Karlstrom
Antinio Stranges
Francesco Acuri
Daniel Ljungman
Right Wing
Joel L'Esperance
Left Defense
Thomas Harley
Artem Grushnikov
Right Defense
Dawson Barteaux
Jack Bar
Goaltenders
Colton Point
Adam Scheel
Remi Poirier
*Recent Graduates: Jason Robertson, Jake Oettinger, Joel Kiviranta
Top-20 Fantasy Ranking
Riley Damiani
Jordan Kawaguchi
Ty Dellandrea
Adam Scheel
Albin Eriksson
Justin Ertel
Artem Grushnikov
Jacob Peterson
Frederik Karlstrom
Fransesco Acuri
Remi Poirier
Thanks for reading. Follow me @mikekosciesza for more Dallas Stars updates.
LATEST RADIO & DRAFTCASTS