August/September 32-in-32: Calgary Flames
Pat Quinn
2021-09-11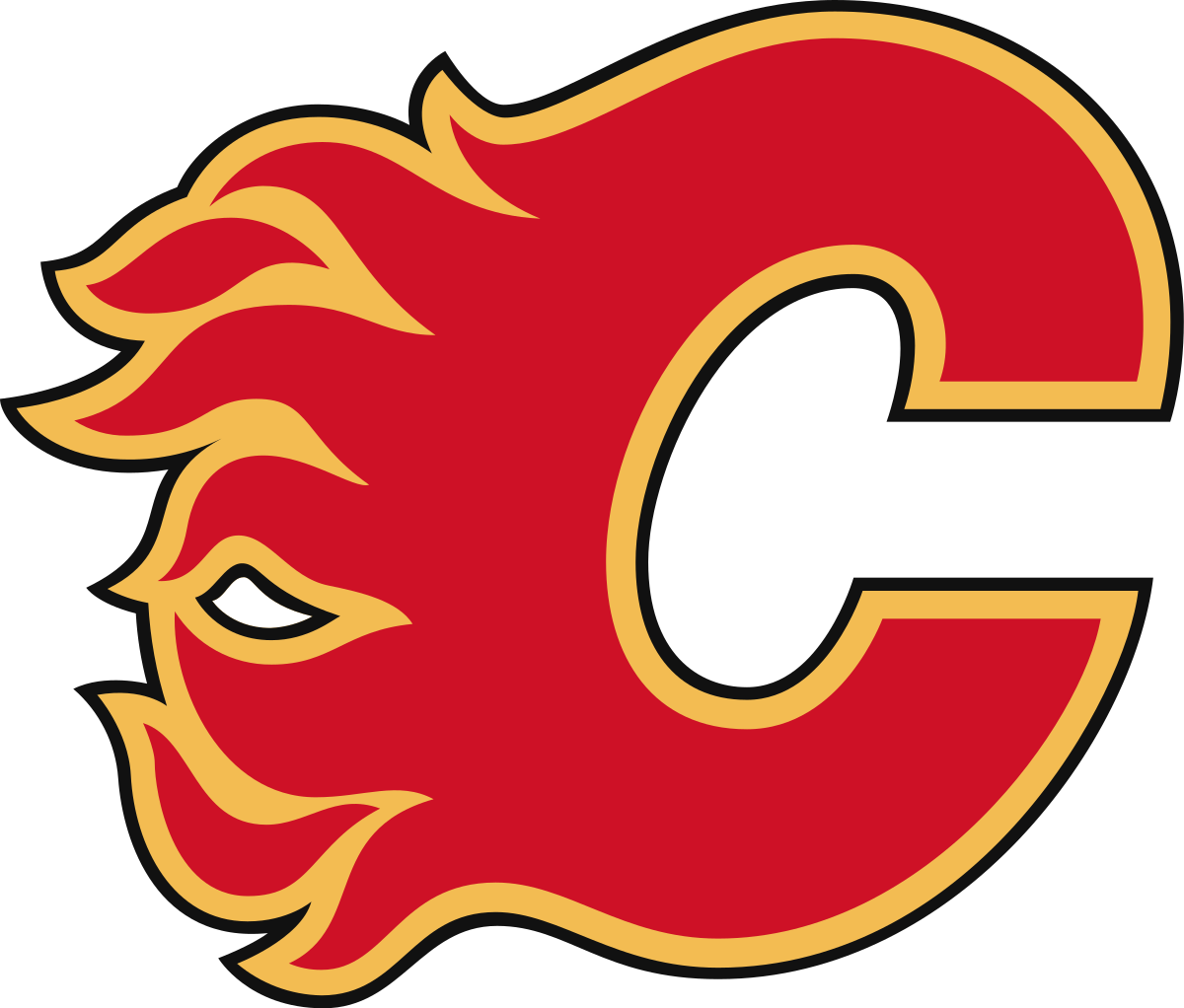 The 32-in-32 Series is an annual event here at DobberProspects! In August we completed breakdown of a team's draft and insights into their off-season movements thus far. Following this up, the September 32-in-32 Series will dive into the depth of each organization, looking at their recent graduates, risers, fallers, and top-20 prospects. This update contains both, enjoy.
**************
The Calgary Flames' offseason thus far has lead fans wanting something (anything) to happen with all of the rumour swirling, but as of now there have been no big moves as the Flames are coming back with a much similar roster. The Flames were (on paper at least) a strong team that really under-delivered in the shortened season missing the playoffs. Fans are restless and this team needs to do something, and if it is not going to be a roster shake-up then the Flames better hope they come out of the gate winning. Thankfully for them is that they are easily in the weakest division in the NHL.
Offseason moves
Incoming
The big splash for the Flames was signing Blake Coleman to a six-year $29.4M deal on day one of free agency
Daniel Vladar for a 2022 3rd round selection
Nikita Zadorov for a(nother) 2022 3rd round selection, and signed a one-year $3.75M deal
Tyler Pitlick for a 2022 4th round selection
Any active free agent player from the LA Kings' 2012 and 2014 Stanley Cup Roster signed to one-year deals: Brad Richardson and Trevor Lewis. Kevin Gravel kind of counts here as Sutter coached him in LA too
Adam Werner signed a one-year two-way contract and is a sleeper selection to back-up Jacob Markstrom as there is promise in the player the Avalanche surprisingly let go
Yes all Flames fans expect Michael Stone to be back on the roster in the not to distant future as well. Which is what happened September 10. Hilariously the Flames also signed Erik Gudbranson to a one-year ~$2M deal because of "veteran presence" and sadly not skill or defense-ability.
Re-signed
Dillan Dube signed to a far too reasonable $6.9M deal over three-years, making $2.3M against the cap each season
Connor Mackey signed a two-year one-way contract at $912,500 per, as he looks to make the roster full time. His salary may help but he is still eligible to be sent down and not need waivers
Juuso Valimaki also signed a two-year one-way contract but at $1.55M per year as he hopes to improve on last season
Glenn Gawdin, Tyler Parsons, Matthew Phillips, and Oliver Kylington all signed for one year as the remaining notable re-signings
Outgoing
The most notable omission from the Flames' roster is long-time captain Mark Giordano as he was selected by the Seattle Kraken in the expansion draft, but fear not Flames fans he will be a UFA at seasons end and could easily sign a cheap deal to come back to Calgary. It will take some getting used to with Gio dawning new colours and not seeing #5 out on the ice for 20+ minutes a night.
Louis Domingue, Josh Leivo, Nikita Nesterov, Zac Rinaldo, Buddy Robinson, Derek Ryan, and Dominik Simon all left as free agents
Draft Recap
Round 1, 13th overall – Matthew Coronato, LW
It was only a matter of time before the USHL-leading goal scorer with 48 in 51 games (16 ahead of the next highest scorer) was snagged in the first 20 picks. Coronato is not only a goal scorer though as he can be a pass-first player and a zone-entry machine with great stick-handling. Coronato can hold on to the puck for that extra second that strong powerplay players posses. He is on the smaller side but he is quite competitive along the wall. Coronato projects to be a top-six scoring winger, if all goes right of course as there are still some warts to his game.
Round 2, 45th overall – William Strömgren, LW
There is no question that Strömgren is skilled. He has quick hands and an accurate shot. At 6-3, for NHL GMs, you would think he would be an immediate first-round selection but there is a catch. Strömgren is not overly physical or defensively sound, the attributes teams do not like. He can transition the puck well, and can dangle while driving to the net. Strömgren feels a lot like a boom/bust prospect. If he makes the NHL it will be in on a scoring line and if not he likely will not make it.
Round 3, 77th overall – Cole Huckins, C
The Flames went for skilled forwards with the first three picks they had in the draft, a nice prioritization from an NHL squad needed to add more scoring depth. Huckins' offense moved up from 0.60 point per game to 0.97 per game in his second QMJHL season for the Acadie-Bathurst Titan. He slid down in the draft due to his speed and skating (not to say he is a slow player), but he is creative enough with his hands that he can still dominate the junior leagues. Huckins is also a boom/bust type forward but with an even higher risk.
Round 3, 89th overall – Cameron Whynot, D
Whynot is another player from the QMJHL who had a big point per game jump but he is a mobile two-way defenseman with some size at 6-1. Whynot is good defensively so there is a chance he projects to make the NHL over other late third round selections, in likely a bottom four role.
Round 5, 141st overall – Cole Jordan, D
What stands out with Jordan is his skating ability, and at 6-2 and 205 lbs there is a good chance he could have a future in the NHL. He just cannot seem to produce at a high level outside of other defensemen and it is unknown if that will translate in the higher levels to help him develop. If his offense can develop to the level of his skating he could e an absolute steal in the fifth round.
Round 6, 168th overall – Jack Beck, RW/LW
Beck did not play a professional game in 2020-2021 thanks to the COVID pandemic so the Flames are going off of 2019-2020 data. Beck has some skill and he could exceed his draft slotting if he really takes off this season for the Ottawa 67's.
Round 6, 173rd overall – Lucas Ciona, LW
Ciona is a player that does so much right but seems to end games with less points than he should. If Ciona can figure out how to produce results on the scoresheet then Calgary can have a nice bottom nine player. The Flames did a good job of stocking the cupboards with players with high potential, but it is unknown if most will turn out.
Round 7, 205th overall – Arseni Sergeyev, G
The Flames used a seventh-round selection on a 6-3 goalie who played very well in 20 games for the North American Hockey League's (NAHL) Shreveport Mudbags. Sergeyev will go on to play in the USHL as he just turned 18 in December as he is a goalie on the younger side. With goalies in the Flames' system the team has plenty of time to allow him to develop.
*****
Graduating Players
Here would have been a good spot to put in Connor Mackey or Johannes Kinnvall as they would surely battle to fill the final defense roster spot, but the signing of Gudbranson means that both players will likely start the season in the AHL (Stone was always going to be the seventh defenseman).
Dan Vladar or Adam Werner – This will likely go to Vladar as Werner can still go untouched through waivers. The camp battle between these two will determine Jacob Markstrom's back up for the 2021-2022 season
Jakob Pelletier – He has (surprisingly) played in four QMJHL seasons and can now take his talents to the next development level with the Flames' AHL affiliate the Stockton Heat.
Risers
Johannes Kinnvall – Has played extremely well in Sweden and is coming to North America to lay for Calgary this season. Will he want to stay if he has to play in the AHL though?
Connor Zary – As time passes Zary just seems like more and more of a steal at the #24 spot in 2020
Dustin Wolf – While he was overwhelmed in his brief AHL time, Wolf went back to the WHL and dominated in the 22 games he played for the Everett Silvertips
Fallers
Artyom Zagidulin – Was not qualified by the Flames and is still a free agent. The Flames are likely to not sign him with additions Vladar and Werner
Tyler Parsons – He is still looking to get his game back and may have to play in the ECHL again
Mathias Emilio Pettersen – His first AHL season was a bit of a struggle and he will need to improve if he hopes to make the roster full time.
Prospect Depth Chart
The list is a combination of NHL readiness and upside
| | | |
| --- | --- | --- |
| Left Wing | Centre | Right Wing |
| Jakob Pelletier | Glenn Gawdin | Matthew Philips |
| Dmitry Zavgorodniy | Connor Zary | Eetu Tuuola |
| Matthew Coronato | Mathias Emilio Pettersen | Ryan Francis |
| Demetrios Koumontzis | Luke Philp | Walker Duehr |
| Emil Heineman | Adam Ruzicka | |
| William Strömgren | Martin Pospisil | |
| Justin Kirkland | Rory Kerins | |
| | |
| --- | --- |
| Left Defense | Right Defense |
| Juuso Valimaki | Johannes Kinnvall |
| Connor Mackey | Alexander Yelesin |
| Oliver Kylington | |
| Jérémie Poirier | |
| Yan Kuznetsov | |
| Cameron Whynot | |
Goaltender
Dan Vladar
Adam Werner
Dustin Wolf
Tyler Parsons
Top 20 Fantasy Prospects
********
Thanks for reading, follow me on twitter: @FHPQuinn
Pat Quinn