August 32-in-32: Vancouver Canucks
Dave Hall
2021-08-28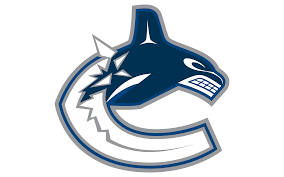 The 32-in-32 Series is an annual event here at DobberProspects! Every day incAugust we will be bringing you a complete breakdown of a team's Draft, and insights into their off-season movements thus far. Following this up in September, we will dive into every team's prospect depth charts with fantasy insights and implications for the
upcoming seasons. Check back often, because we plan on filling your hockey withdrawal needs all off-season long!
**********
If you can believe it, we are less than one calendar year removed from a bubble run that saw the Vancouver Canucks fall just one win short of a Conference Final berth. It was a much simpler time. Since then, the buzz surrounding the team has taken a slight detour. Not only did the 2020-21 campaign see most of its players take a step back statistically, but the club finished in the basement of a North Division.
There is no question that Jim Benning is feeling the pressure to compete, despite the security of two seasons remaining in his (three year) extension. And for good reason. With this pressure in mind, Benning had two options this summer; salvage his position as General Manager and do everything in his power to make a run at an immediate postseason run. Or, take the hit and ride out the final year of a handful of dreadful contracts, use the upcoming draft to stockpile (much needed) young assets, and focus on targeting a list of free agents in next summer's UFA pool. Let's not forget that he has the nagging tasks of negotiating (arguably) the organization's most impactful contract extensions to date, those being Quinn Hughes and Elias Pettersson. Unsurprisingly, he chose to fight for his job. And boy, was he busy.
First came one of, if not the, biggest deals in recent Canucks history. In an attempt to check off multiple boxes with one swift move, the Canucks managed to shed a trio of plagued contracts in Loui Eriksson, Antoine Roussel, and Jay Beagle in exchange for grizzled veteran, Oliver Ekman Larsson and budding forward, Conor Garland. Of course, this deal came at the expense of the club's coveted 9th overall pick, which would eventually transform into sharpshooter, Dylan Guenther. 
Garland, 25, should be considered a tremendous grab for the organization. Despite suiting up for a less-than-stellar Arizona Coyotes team, the former QMJHL standout served as a bright spot in the desert. With 96 points over a three-year span (164 games), he's been one of the more consistent producers on the Yotes' roster and should complement the Canucks' top-six and powerplay units nicely. He can score goals, make plays, and brings an additional compete level to the top half of the forward group.
Ekman Larsson, however, is where the debate comes in. While once considered a top-five talent among defencemen league-wide, he has declined tremendously over the last several seasons – yes, injuries have played a factor. While the team managed to shed some questionable contracts in this deal, it's important to note that all were set to expire in just one season's time. Instead of riding out the storm, the club takes on a brand new 7.26-million-dollar (cap hit) endeavor, this time with a declining 30-year-old for the next six years. To put it lightly, there is a high chance for this to become a true "rinse and repeat" situation. 
To defend the move, the club was desperate for a contributing top-four rearguard that does not go by the name of Quinn. If the former Swedish star can revisit his old form over the next few seasons, there is potential for this deal to become beneficial for more than a single season, or two. That's a big "if", though. 
We will touch on the remaining transaction later. First, let's talk about the NHL Draft.
The Draft
As previously mentioned, prior to dealing it away, the club owned this year's 9th overall pick. With many prospects having already graduated, Kole Lind being snagged by their new Pacific Division rivals (Seattle Kraken), and a handful of unsigned depth testing the market, this pick had strong value within the organization. Moving away from this year's top-10 left the club with a dwindled set of picks, which included no first (again) and a wide gap between the second and fifth rounds. For a team with little organizational depth, this is an understated issue.
All-in-all, the Canucks managed to stay afloat throughout the weekend – especially for what they had to work with. Sure, they took some swings and certainly targeted pure upside with most of their selections. However, for the most part, they would settle for a handful of decent mid-ranged NHL-caliber players – assuming they mature accordingly.
Round Two, 41st Overall – Danila Klimovich, C/W
The Canucks took a swing for said upside with their first pick of the 2021 Entry-Draft, selecting 6-1, 203-pound Belarusian, Danila Klimovich. Despite the fact that it forced the majority of Vancouver's fanbase to do a quick Google search, there is some intrigue to this pick. Do not get it twisted, this selection has tons of boom or bust attached to it. However, after just a few clips, you get a sense of what they saw in his game. 
Jumping off of the page immediately is his booming shot. It's clear that it holds the caliber to extend to the top-tiered levels. He is able to get it off with both power and accuracy, while showing the ability to release it from either side of the ice. He is especially dangerous on the man-advantage, where he enjoys setting up on the half-wall. This is something that can take him a long way in his journey.
While his skating is by no means "strong", it is enough to get by at the pro level and certainly something that can be worked on along the way. Once he gets his legs going, he can generate some noteworthy speed, but, overall, his east-west ability is average at best. Oh, he has some hands as well.
Additionally, Klimovich has some bite to his game. At times, too much bite. He carries a powerful frame and uses it well to fend off defenders. He has a high motor and could provide a nice mixed bag of categories for fantasy owners. There are noted composure issues and he has a tendency to take bad – and I mean bad – penalties. However, much like his skating, this is something that can be worked on with a little bit of coaching and maturity.
His game is still quite raw and will need some tuning up along the way. Luckily, he has since signed his ELC deal, and will begin his North American tour this fall, as he is slated to compete in his first NHL training camp.
It is unclear where he will play out his next season, but all signs point towards some seasoning in the QMJHL. This is positive. Having him close in proximity allows the club to work with him and bring him up the way that they would prefer, giving him the best opportunity to grow into his future potential as a Vancouver Canuck. Given his skill set, he should rack up a good chunk of points at the Junior level. 
Round Five, 137th Overall – Aku Koskenvuo, G
Aku Koskenvuo, the Canucks fifth-round selection, has Ian Clarke's (Canucks Goaltending Coach) stamp of approval. The Finnish netminder was labeled fourth on the European Central Scouting Goalie list and shows upside to become a strong valued pick at this stage of the draft. Like many goalies, especially late-rounders, his potential is difficult to pinpoint. However, despite standing 6-4, shows strong athleticism and the ability to move around the net with ease – which is a positive sign.
Much like Klimovich, he is set to make his transition to the North American ice surface as he is committed to playing for Harvard during the 2022-23 season. This allows him to take baby steps toward his NA pro career, as he acclimates his game to the smaller surface and life overseas. His talents are still quite raw but carries solid potential to one day patrol an NHL crease in some capacity.
Round Five, 140th Overall – Jonathan Myrenberg, RD
The Swedish right-handed defender brings a good combination of size, mobility, and offense to the blue line. At 6-2, he has an NHL-ready frame and does not shy away from using it when he needs to. Despite this large frame, he skates relatively smoothly and navigates the line well.
What stands out the most is his offensive ability. He possesses a strong shot, especially when he releases his quick snap. He shows strong offensive awareness and has a knack for putting himself in a position to create chances, both in the zone and while joining the rush.
Although he shows glimpses of brilliance and the ability to shut down on the PK, there is some tidying up to do in his overall defensive efforts. Yes, he works hard to get himself in the play on the offense, but fails to bring that effort to the defensive side. 
Myrenburg is a member of the Linkoping system and will likely play out his third season at the J20 level. He enjoyed a quick nine-game stint in the HockeyEttan (on loan) last season, where he contributed six assists.
Round Six, 169th Overall – Hugo Gabrielson, LD
Hugo Gabrielson is a fun pick, who carries future top-four upside. He's widely considered more of an offensive-minded defender in nature and brings the ability to quarterback a powerplay along with him. 
At 6-foot-1, 172-pounds, he's not the largest player on the ice and it shows in his aggression and willingness to get himself into the play. In fact, his only real knock comes in the form of his overall defensive game. This is something that can and should get easier as he gains some size and ability to knock players off the puck.
What he does bring is a strong sense for the game. He transitions the puck well and can find outlets with ease. He seems very aware of the play and has the tools to pounce on opportunities as a result. He does not bring a ton of speed but is fairly mobile and carries smooth edges.
While it's by no means booming, his shot is passable. More importantly, he seems to find ways of getting in good positions for opportunities to get it off. Overall, he's a fun prospect to keep an eye on and while things certainly have to pan out in all the right ways, could carry out the ability to patrol on a top-four down the line.
As of now, he is slated to make the jump to the Allsvenskan League to play out his rookie season with Västerviks IK. His 2020-21 campaign was split between the J20 Nationell and HockeyEttan leagues, where he posted 13 and seven points, respectively.
Round Six, 178th Overall – Connor Lockhart, C
If you're searching for the club's most intriguing draft pick, Lockhart may be your guy. Right out the gate, there is one thing that stands out – his size. However, do not let his 5-foot-9 stature fool you, there is intriguing potential to become a legitimate player down the road. Despite his frame, he is a menace to play against. He is always in his opponent's face, drives the net, and is willing to do what it takes to win the puck.
The Ontario native carries a deadly shot. He is able to beat goalies in a variety of fashions and when mixed with elusive speed, posses a strong threat to opposing netminders. 
Lockhart was unable to find additional playing time during the pandemic year, so going almost a year and a half without a competitive game surely leaves a sour taste in his mouth. Prior to the shutdown, he was enjoying a 27-in-51 rookie season with the Erie Otters. The risk is certainly real, but at this stage of the draft, boasts positive offensive potential.
Round Seven, 201st Overall – Lucas Forsell, C/LW
The Canucks went back to their tried and true, selecting another Swede for their sixth and final pick of the draft. This time, a pass-first 17-year-old (soon-to-be 18) from the Färjestad BK system. 
As mentioned, Forsell is noted for his above average passing ability. He has terrific vision and can let off saucer passes effortlessly. Don't get it twisted, the kid can find the back of the net as well.
Listed as 165-pounds, there is some filling out to do, but he brings a shifty demeanor to offset. He is not the fastest player, per se, but is quick on his toes and can maneuver his way around the ice smoothly.
Like most on this list, the upside is certainly there but will need some time to fill out his potential. While he received a quick taste of SHL action last year, suiting up in a single match, he's likely to spend his 2021-22 campaign in the J20 tier – at least to begin the year. If his potential is reached, expect a middle-six trajectory with offense at the forefront.
The Off-Season
With the exception of signing their two future stars, trying to pinpoint the club's top off-season priority is tough to navigate. It is a long list. In short, let us look at a basic checklist on Jim Benning's immediate to-do list:
Sign two superstars.
Create enough cap space to sign said superstars.

Find a cheaper option player, who can play legitimate top-six minutes.

Basically, disassemble and reconfigure the entire bottom six, which includes a certified third-line center.

Find multiple defenders for both the left and right sides.

Try and search for youthful depth to replenish their lacking developmental pool.

Fill in an entire AHL club.
To credit management, most of this list was taken care of and despite continuing to have one of the most depleted prospect pools in the game, should be a competitive team next season. Obviously, the main transaction came courtesy of the additions of OEL and Garland. However, the club also made a plethora of additional deals.
Incoming
Main roster: Conor Garland (RW), Jason Dickinson (C), Phillip Di Giuseppe (F), Justin Dowling (F), Oliver Ekman Larsson (LD), Tucker Poolman (RD), Luke Schenn (RD), Brad Hunt (LD), Jaroslav Halak (G)
System: Nicolas Petan (F), Sheldon Dries (F), Sheldon Rempal (F),  John Stevens (F), Kyle Burroughs (RD), Brady Keeper (RD), Devante Stephens (LD), Spencer Martin (G)
Jason Dickinson brings a strong presence up the middle and hits their need for 3C directly on the head. While his offensive potential likely caps out around 30-40 points, he brings a powerful demeanor and comes in as a top-rated defensive forward.
Dickinson was highly regarded around the league, and for good reason. He is a legitimate centerman, plays the game with tons of edge, kills penalties and brings an all-around "win the puck at all costs" mentality. The two parties avoided arbitration and settled on a tidy 2.65 million for the next three seasons.
Jaroslav Halak was one of the more appreciated transactions of the off-season. The 36-year-old netminder comes with a tremendous resume and a history of consistent play. Given his age, the Canucks were able to offer a bonus-filled contract, which brings the former Boston Bruin to a welcoming 1.5-million on the books. 
One of the more dark horse moves, in my opinion, comes with the addition of Brady Keeper. While he may not bring a ton of top-four potential, he plays a hard-nosed game on the right side and could squeeze in as solid depth, should there be a need.
Outgoing
Alexander Edler (D), Braden Holtby (G), Nate Schmidt (D), Jake Virtanen (LW), Loui Eriksson (LW), Antoine Roussel (RW), Jay Beagle (C), Kole Lind (RW), Sven Baertschi (LW), Tyler Graovac (C), Petrus Palmu (LW), Marc Michaelis (LW), Jayce Hawryluk (RW), Mitch Eliot (D), Josh Teves (D), Brogan Rafferty (D), Jalen Chatfield (D), Jimmy Vesey (RW), Ashton Sautner (D), Travis Boyd (C)
After 15 years of duty, and a guaranteed spot in the "ring of honor", Alexander Edler leaves his post as a member of this club's blueline. The 35-year-old heads to the beaches of California, where he will help the up-and-coming Los Angeles Kings. He exits just one goal short of 100 for his career. 
Edler can still be a contributing defender in the NHL, assuming he is not skating 22-plus minutes like he was just months ago. He leaves Vancouver as the Franchise leader in most defensive categories, including goals, assists, and games played.
One of the more upsetting losses (Edler aside) should be considered Brogan Rafferty. For whatever reason, the promising 26-year-old was never handed a true shot at the NHL level. In his first and only full season in the American League, he provided All-Star production with an impressive 45 points in 57 games. It will come as no surprise if he joins the Anaheim Ducks and receives a starting top-six role out of the gate.
Re-Signed
Justin Bailey (one-year/$750,000), Travis Hamonic (two-year/$6,000,000), Brandon Sutter (one-year/$1,125,000), Olli Juolevi (one-year/$750,000), Guillaume Briseboi (one-year/$750,000)
**********
Thanks for reading. Follow me @hall1289 for more Canucks news.
LATEST RADIO & DRAFTCASTS