August 32-in-32: Toronto Maple Leafs
Nick Richard
2021-08-27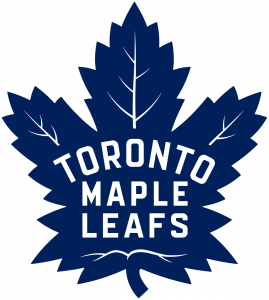 The 32-in-32 Series is an annual event here at DobberProspects! Every day in August we will be bringing you a complete breakdown of a team's draft and insights into their off-season movements thus far. Following this up, the September 32-in-32 Series will dive into every team's prospect depth chart with fantasy insights and implications for the upcoming seasons. Check back often, because we plan on filling your hockey withdrawal needs until the season begins!
*****
The Leafs had an impressive regular season, finishing first in the North Division in 2020-21, but suffered another agonizing playoff collapse in the first round – this time against the arch-rival Montreal Canadiens. It was perhaps their most frustrating postseason loss given the expectations they created in the regular season and how poorly everything went for them in the series with Montreal. They lost their captain and one of their top offensive threats in John Tavares to a horrific injury just minutes into game one, trade deadline acquisition Nick Foligno was never healthy, star forwards Auston Matthews and Mitch Marner went cold for the first time after lighting the division on fire all season, and their depth forwards were unable to pick up the slack when it mattered most.
After relying on more experienced players like Foligno, Joe Thornton, Wayne Simmonds, and Riley Nash to round out their forward group against Montreal, the Leafs took steps to get younger and faster this offseason. They added a number of free agents on value deals, dipped into the European free agent market once again, and added a couple of exciting new prospects to the system at the draft.
Draft Recap
Round Two, 57th overall – Matthew Knies, W
After moving their first-round pick in the Nick Foligno deal, the Leafs' first pick in the 2021 NHL Draft came in the second round when they selected winger Matthew Knies from the Tri-City Storm of the USHL. Known for drafting skilled players that perhaps lacked size or a physical element to their game in recent years, the Leafs bucked that trend with the selection of the 6-3, 205 pound power forward from Phoenix.
Knies had a huge second half for Tri-City after an early-season bout with COVID, tallying 12 goals and 10 assists in the last 14 games of the campaign. He finished the season with 17 goals and 25 assists in 44 games, adding another four points in three playoff contests. He was a standout at the recent World Junior Summer Showcase as well, scoring four goals and three assists in just five games to put himself firmly in the mix for a prominent spot on the American roster for the upcoming World Junior Championships.
Knies plays a powerful brand of hockey, hunting down pucks on the forecheck with good straight-line speed and imposing his physical will on opposing defenders. He is strong along the boards and has advanced puck protection skills, both on the cycle and off the rush, allowing him to create scoring opportunities from high-danger areas. He has decent hands and can execute under pressure but he is still working to process the game at higher speeds. Knies' shot is developing into a legitimate weapon that can beat goaltenders from distance and he has a knack for finding space to get it off. His combination of size, smarts, shooting ability, and physicality makes him an exciting addition to the Leafs' prospect pool.
Knies is still at least a year or two away from making an impact in the Leafs' lineup but he possesses a lot of tools that should help him translate his game to the NHL level. He will join fellow Leafs prospect Mike Koster at the University of Minnesota this coming season as he continues his development at the collegiate level.
Round Five, 153rd overall – Ty Voit, W
Voit entered his draft season with some real hype but fell to the Leafs in the fifth round after the OHL season was shut down. Despite not getting to see him play competitive hockey, the DobberProspects draft team had Voit as our 91st ranked prospect in our final rankings for the 2021 NHL draft.
Voit plays a high-tempo offensive game and doesn't shy away from the tough areas of the ice despite his smaller stature. He is a great passer with excellent vision and he identifies his passing options quickly in order to capitalize on lanes before defenders can react. He is an agile skater with quick feet but needs to become a bit more explosive as he matures physically. Voit has slick hands that he can use to beat defenders one-on-one and he can manipulate passing lanes by making a quick move to change the angle on his release. There is a ton of skill in his game and he should have a big season returning to Sarnia in 2021-22. If he can continue to round out his game and add strength as he develops, the Leafs could have a steal in Voit.
Round Six, 185th overall – Vyacheslav Peksa, G
After selecting Artur Akhtyamov in the 2020 draft, the Leafs went back to the Kazan goaltending well to select Vyacheslav Peksa with their final pick in the 2021 draft. Through 17 MHL games in 2020-21, Peksa put up a 2.57 GAA and a .909 SV% to go along with a record of 8-5-2. He was something of an off the board pick after going undrafted in his first year of eligibility but the Leafs' familiarity with the player was enough for them to believe he was worthy of selection. He will likely spend most of the upcoming season playing in the MHL once again.
Offseason Moves
Outgoing:
Zach Hyman, W
Hyman earned himself a significant raise on the $2.25 million he made in the final season of his contract in 2020-21 – a raise the Leafs weren't going to be able to accommodate. He signed a seven-year contract carrying an AAV of $5.5 million with the Edmonton Oilers and appears primed to play alongside Connor McDavid for the foreseeable future.
Frederik Andersen, G
After three seasons in which he held down the fort for the Leafs, the last two seasons were difficult ones for Andersen. He dealt with injury troubles and poor performance for much of the 2020-21 season and eventually lost the starting job to Jack Campbell. The Leafs opted to move on from Andersen and he signed a two-year deal with Carolina, carrying a cap hit of $4.5 million.
Alex Galchenyuk, W
Galchenyuk turned out to be a great redemption story for the Leafs last season. After acquiring him in a deal with Carolina, the Leafs built the former third overall pick back up through practices and an AHL stint before inserting him into their NHL lineup. He became an effective secondary offensive threat for a team that was lacking in that area but it wasn't enough to earn a contract extension in Toronto. Galchenyuk is currently an unrestricted free agent.
Nick Foligno, W/C
Acquired at the trade deadline for a package that included a first-round pick, the Leafs never got their money's worth out of Foligno. He was injured almost immediately upon his arrival in Toronto and was unable to get back to full health and make an impact in the first-round playoff loss to Montreal. After some talk that he would return to Toronto, Foligno signed a two-year, $7.6 million contract with the rival Boston Bruins.
Zach Bogosian, D
Bogosian solidified Toronto's third defensive pairing last season, bringing experience and physicality to the unit. The Leafs reportedly had interest in retaining him but, in the end, he went back to Tampa Bay on a discounted three-year deal with a cap hit of just $850k.
Nic Petan, W
Petan got into seven games with the Leafs last season but, yet again, was unable to secure a full-time role with the NHL club. He was not extended a qualifying offer by the Leafs and signed a one-year, two-way contract with the Vancouver Canucks.
Riley Nash, C
Nash was acquired ahead of the trade deadline as defensive center depth but his Leafs tenure consisted of just two playoff appearances in which he was mostly a non-factor. He signed a one-year deal with the Winnipeg Jets this offseason.
Ben Hutton, D
Hutton was another depth piece acquired by the Leafs at the trade deadline. He got into four regular season games with the Leafs and is currently an unrestricted free agent.
Scott Sabourin, W
Brought in to add a physical element to the Marlies' roster, Sabourin got into just a single game with the Leafs in 2020-21. He returned to the Ottawa Senators on a one-year deal this offseason.
Incoming:
Petr Mrázek, G
With the departure of Frederik Andersen, the Leafs signed Mrázek to a three-year contract worth $3.8 million per season. His performance has been up and down over the last few seasons and an injury limited him to just 12 games in 2020-21, but he performed admirably with a 2.06 GAA and .923 SV%. The 29-year-old will form a tandem with Jack Campbell and provides the Leafs with a bit of cost certainty moving forward as Campbell heads into the final year of his current contract.
Nick Ritchie, W
Ritchie scored a career-high 15 goals in 2020-21 but it wasn't enough for the Bruins to extend him a qualifying offer and risk a hefty arbitration award. As a result, he signed a two-year, $5 million contract with the Leafs as an unrestricted free agent. The big-bodied forward should add some physicality and scoring touch to the Leafs roster as one of several forwards vying for a spot in Toronto's top-six forward group.
David Kämpf, C
Kämpf was another player who didn't receive a qualifying offer and was allowed to test the market as an unrestricted free agent after four seasons with the Chicago Blackhawks. The Leafs had reportedly been interested in Kämpf for some time and signed him to a two-year, $3 million deal to provide a solid defensive presence down the middle. He is expected to be a focal point in Toronto's bottom-six this coming season.
Ondrej Kase, W
Like Ritchie, Kase was not extended a qualifying offer by the Boston Bruins and signed with the Leafs as an unrestricted free agent. Kase is a talented player whose career has been derailed by injuries but he is a great 'buy low' candidate for the Leafs on a one-year deal worth $1.25 million. If he can stay healthy, there is a chance he could earn a prominent role in the Leafs' lineup and return to the form that saw him score 20 goals in just 66 games in 2017-18.
Michael Bunting, W
Bunting is another low-risk/potentially high-reward signing for the Leafs, and at just 25 years of age, he could be an important part of the team for years to come. The Scarborough native was a bit of a unique case as a Group 6 free agent and decided to bet on himself, signing with his hometown team for less money than he was being offered elsewhere. Bunting scored 10 goals in just 21 games with Arizona last year and if he is able to score anywhere near that pace with the Leafs, his next contract will be worth significantly more than the $950k Toronto is paying him for each of the next two years.
Kurtis Gabriel, W
Gabriel spent last season in the San Jose Sharks' organization and got into 11 games at the NHL level, racking up 55 penalty minutes in the process. He signed a one-year, $750k deal with the Leafs this offseason and will compete for a depth role as an enforcer.
After going undrafted for the third straight time, Gogolev signed an AHL deal with the Toronto Marlies last season and took full advantage of his opportunity. He scored six goals and six assists in just 13 games, earning himself a three-year entry level contract with the Leafs. He will look to build off of last season's production in his first full season with the Marlies in 2021-22.
Alex Steeves, C/W
Steeves' 15 goals and 17 assists in 29 games were good enough to lead Notre Dame in scoring for the second straight year and earn an entry level contract with the Leafs. He has good hands and a well rounded offensive game but will need to adjust to the pace of professional hockey as he begins his AHL career with the Marlies this coming season.
The Leafs acquired Menell's rights in a trade with the Minnesota Wild on the opening day of free agency. He played the 2020-21 season in the KHL and finished second in scoring among all blue liners with 38 points in 47 games. Menell is expected to compete for the seventh spot on Toronto's defensive depth chart but will likely see significant time with the Marlies in 2021-22.
Kirill Semyonov, C
Dipping into the KHL talent pool once again, the Leafs signed undrafted free agent center Kirill Semyonov to a one-year deal worth $825k. He scored 10 goals and 16 assists in 66 games for Avangard Omsk last season while playing a strong two-way game. He is likely ticketed for duty with the Marlies to begin the season but the Leafs have made a habit of giving their KHL signings a look and he could factor in if injuries occur in the bottom-six.
Another European free agent signing, Källgren is a potential dark horse on Toronto's goaltending depth chart. The Swedish netminder signed a two-year entry level contract with the Leafs fresh off a stellar playoff performance in which he helped lead Växjö to an SHL Championship with a 1.74 GAA and .930 SV% in 10 postseason contests. Still just 24-years-old, Källgren could eventually factor into the Leafs' goaltending discussion if he is able to establish himself at the AHL level this coming season.
Michael Amadio, C/W
Amadio picked up three assists in 20 games with Los Angeles and five more with Ottawa last season. The Sault Ste. Marie born forward signed a one-year, two-way deal with Toronto and will provide the Leafs with organizational forward depth.
Alex Biega, D
Biega, 33, got into 13 games with the Detroit Red Wings last season, picking up three assists in the process. He signed a one-year, two-way deal with the Leafs this summer and will compete with Timothy Liljegren, among others, for the role of seventh defenseman on Toronto's roster.
Carl Dahlström, D
Dahlström spent last season playing for the Vegas Golden Knights' AHL affiliate and signed a one-year, two-way contract with the Leafs this offseason. He will provide experience to the Marlies' defense corps but he does have 64 games of NHL experience under his belt and could handle minutes at the top level in a pinch.
Brett Seney, C/W
Seney is coming off of a down year in which he scored just 10 points in 30 AHL contests and he will look to bounce back this season after signing a one-year, two-way contract with the Leafs this summer.
*****
For more coverage of the Leafs and the NHL Draft, follow me on twitter @_NickRichard and check out the Lamenting the Leafs podcast.
LATEST RADIO & DRAFTCASTS