August 32-in-32: San Jose Sharks
Pat Quinn
2021-08-26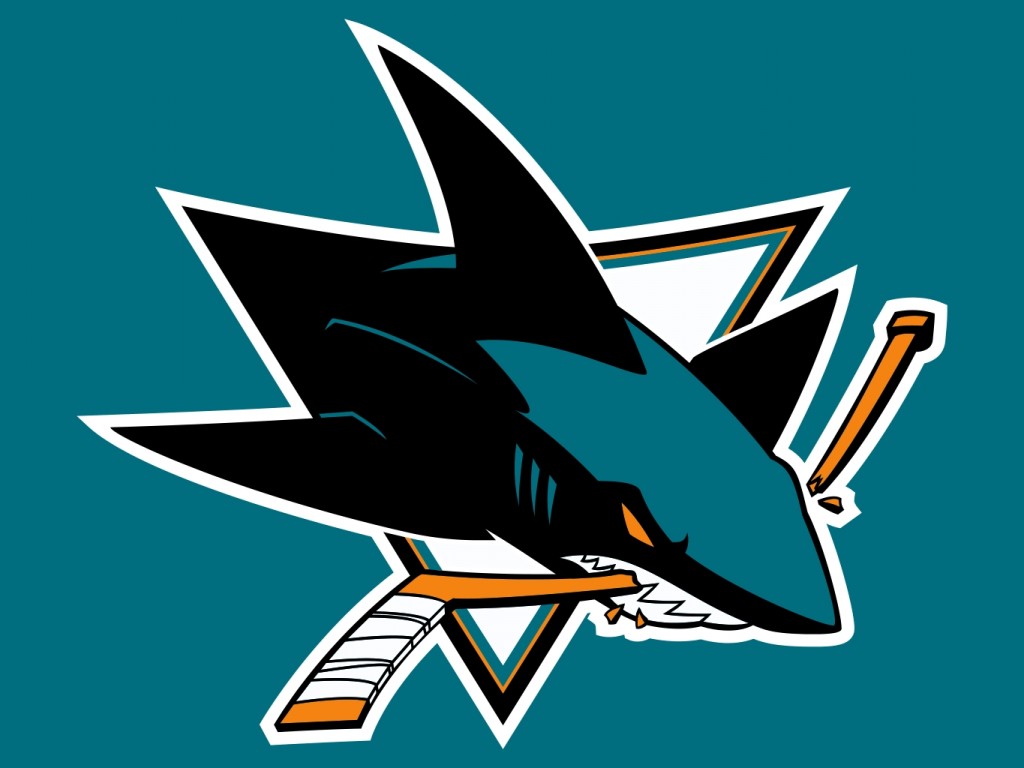 The 32-in-32 Series is an annual event here at DobberProspects! Every day in August we will be bringing you a complete breakdown of a team's draft and insights into their off-season movements thus far. Following this up, the September 32-in-32 Series will dive into every team's prospect depth chart with fantasy insights and implications for the upcoming seasons. Check back often, because we plan on filling your hockey withdrawal needs until the season begins!
*****
San Jose's off season has been one where they still seem to believe they do not need to rebuild but can compete for playoffs, as they:
Finally move on from the goaltending of Martin Jones;
Added more veteran depth up front to oddly block the young players Sharks management boast to be more higher-end than others think; and
Hope with all of the hope available that all of Burns, Vlasic, and Karlsson can go back to being very good
Offseason Moves
Outgoing
Martin Jones was finally bought out of his awful contract after three seasons where he finished each of said seasons with a 0.896 save percentage. Which would be 137 games total of 0.896 sv% hockey. With a better defense-core he would likely have better numbers too but Karlsson has sadly never rebounded from the ankle injury he sustained, Vlasic becoming a real pickle of a bad contract, and Burns not scoring enough to hide how bad he can be on defense. Jones signed in Philadelphia as the Flyers I guess think the goaltending they received last year could not get any worse.
Defenseman Christian Jaros was traded to the New Jersey Devils in a AHL/NHL tweener swap
Josef Kořenář was traded to Arizona
Ryan Donato was not qualified and is still a free agent
Maxim Letunov signed with the Carolina Hurricanes
And, unless I am mistaken the Sharks are entering next season with a very similar roster to the previous one
Limbo / Elephant in the Room
Evander Kane. Might he have played his last game with the Sharks due to reports of teammates not liking him? Might he play no games in the 2021-2022 season due to gambling allegations from his ex-wife? Will his contract get terminated from the Bankruptcy situation? Will he continue to do terrible things off the ice that make you feel uneasy about having him on your fantasy team?
Speaking from a strictly fantasy GM outlook, Kane is great to own in multi-category leagues when he plays. Therein lies the risk though. Will he be suspended by the NHL? By his team? Or will he get injured again? You cannot trade him for fair value in keeper leagues and he always slides in yearly leagues because no one knows if he will play all year or not. I do not really want to speak to his off-ice conduct but the guy seriously needs to become a better person with all that is reported out there.
Incoming
The goaltending for the Sharks is brand new in 2021-2022. Adin Hill was brought in via trade to be the 1A starter, and promptly signed to a two-year deal, with James Riemer signed as a free agent to a similar two-year deal to be the 1B starter.
Up front, instead of promoting the young players in the system, the Sharks signed Nick Bonino to a two-year deal and Andrew Cogliano to a one-year deal. A move that was conflicting with fans who want this team to go younger and not older. The message conflicts with fans who have seen the team miss the playoffs in consecutive years and have no idea what the plan is. Good news is that the Pacific is wide open for any team to really make the playoffs.
The Sharks were returned a personal favorite of mine in Nick Merkley from the Devils, and traded a 2024 4th round pick for Lane Pederson who the Coyotes bizarrely did not want to sign. Both players are 24 and can be middle-six wingers but have not established themselves in the NHL fully.
Jonathan Dahlén signed a one-year one-way contract in hopes of making the Sharks. The only problem is that San Jose looks to have around 16 NHL forwards (12 one-way contracts) with 12 spots open and still do not look like a strong team, but at least look like they could compete for the playoffs in the Pacific division.
Here will be my guess on the lines, plus the extras competing for spots:
Kane-Couture-Labanc
Barbanov-Hertl-Meier
Balcers-Bonino-[this is the competition spot I guess]
Cogliano-Gambrell-Nieto
Competing for spots: Leonard; Dahlen; Merkley; Pederson; Noah Gregor; Alex Chmelevski; Ivan Chekhovich; and Joachim Blichfeld
This is a team in need of a direction
Draft Recap
Round 1, 7th overall – William Eklund, C/LW
The Sharks drafted the forward with arguably the highest upside of the entire 2021 NHL Draft. Eklund has a deadly combination where he can skate fast, puck-handle, and effortlessly twist and turn on a dime. He is elusive on offense and at the same time is no slouch in his own end. He earned more and more minutes in the SHL as the season wore on for Djurgårdens, so much so he was counted on as a top forward while being just 18 and undersized. He is slated to play again for Djurgårdens, which is fine as he needs to bulk up some before coming to the NHL. Thankfully for Sharks fans, it will be a short stay in Sweden before he is in the NHL.
Round 3, 81st overall – Benjamin Gaudreau, G
Gaudreau is a young 6-2 goalie who had zero OHL games due to the season being suspended, and was only afforded five U18 World Junior championship games for Canada. He did look good in those games but the limited number of games does not help development. He had a poor season the year prior for a bad Sarnia String squad, numbers which did not always reflect his play, and was really bad in the World Under-17 Hockey Challenge (where Canada does not, surprisingly, always fair that well). He has lots of time to develop but they may have reached a bit when picking Gaudreau.
Round 4, 103rd overall – Gannon Laroque, D
Reports I have read are not very favorable of Laroque as a future NHL player, so this pick appears to be more of a "6-2 defenseman with snarl lets hope he can become a shutdown defenseman" more than anything. Players can always succeed scouting reports though but one thing is for sure, he really needs to work on his skating to get anywhere.
Round 4, 121st overall – Ethan Cardwell, C/RW
Cardwell was passed on being drafted in 2020 even though there was enough skill and potential upside to draft him in the later rounds. The Sharks took him smartly in round four despite him not playing in the OHL for 2020-2021. Luckily though he was able to play in the HockeyEttan (lower tier Swedish league) for 18 games and those games, well the points from them, likely was what got him drafted this time around. He is one to watch.
Round 5, 135th overall – Artem Guryev, D
Guryev is a large 6-3 defenseman with underrated, and potentially untapped, skill. Not game breaking skill but good second pairing defenseman skill. He has tools that will hold him back if he does not improve though.
Round 5, 156th overall – Max McCue, C
McCue also missed the 2020-2021 OHL season. He had limited playing time and scoring in 2019-2020 for the London Knights, but as everyone should know the Knights put older players first and then rely on the younger skilled players next. It is a good gamble as he is in one of the best CHL development teams. I have not seen anything that really jumps out to me but he probably could make a good depth bottom-six forward for an NHL team.
Round 6, 167th overall – Liam Gilmartin, LW
Gilmartin was lured to the OHL by the London Knights after playing a year in the USHL, and then promptly also got zero games (Does anyone notice how much the Sharks love the OHL by the way?). He is a large power winger, who currently has the skill to go along with the size. The question one wonders would be if the skill can translate to the next level where players are more in tune to his size. It is a good gamble for the Sharks to take late in found five.
Round 6, 177th overall – Theo Jacobsson, C
Jacobsson played all over the map in Sweden's leagues last year playing in the J18, J20, HockeyAllsvenskan, and HockeyEttan. Transition like that can hamper how a prospect looks in viewings and on the stat sheet as well. Jacobsson will be a player to follow to see if he is a diamond in the rough type.
Round 7, 199th overall – Yevgeni Kashnikov. D/F
A 6-4 defenseman (and sometimes forward) is all NHL GMs need to draft a player. He can defend well but the question is all in his offense and puck-carrying ability. A fine gamble in round seven as the picks in later rounds (basically anything past round three) all have a historically low chance to make it.
************
Thanks for reading, follow me on twitter:  @FHPQuinn
Pat Quinn
LATEST RADIO & DRAFTCASTS