August 32-in-32: Seattle Kraken
Pat Quinn
2021-08-24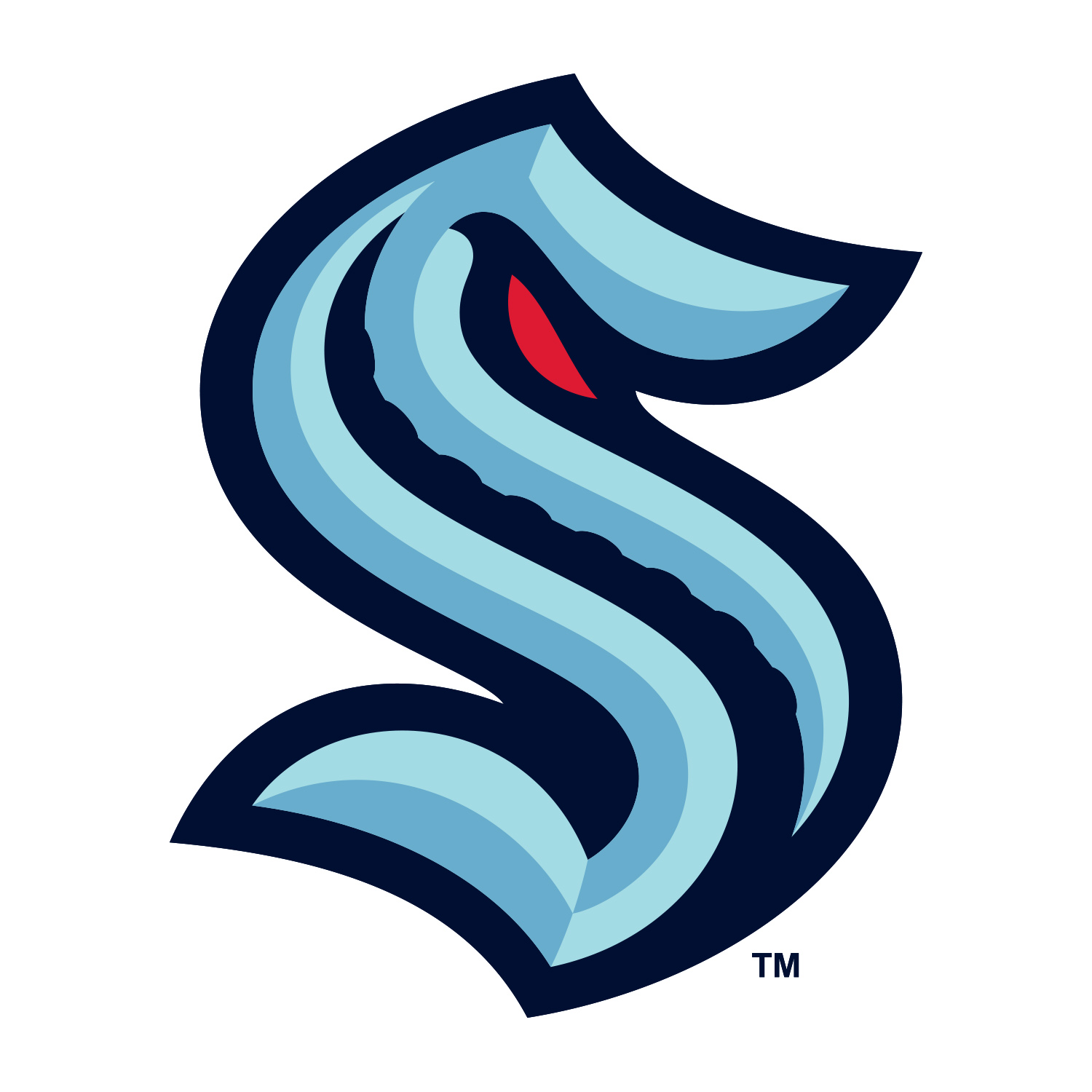 The 32-in-32 Series is an annual event here at DobberProspects! Every day in August we will be bringing you a complete breakdown of a team's draft and insights into their off-season movements thus far. Following this up, the September 32-in-32 Series will dive into every team's prospect depth chart with fantasy insights and implications for the upcoming seasons. Check back often, because we plan on filling your hockey withdrawal needs until the season begins!
*****
Seattle had one of the most bizarre entrances in to the NHL, and is still a very puzzling team with only a month and a half until the NHL plays again. Hockey fans all over are wondering what is the Kraken's grand plan? I look and I have no idea myself. After the success of Las Vegas (when everyone incorrectly thought they would be awful) I guess we cannot count out Seattle. Add in probably the worst division in hockey and Seattle can make the playoffs, but will they go anywhere is the question. There are a few areas we need to touch on for Seattle that are both awful and good.
Offseason Moves
Expansion Draft
The first inexcusable move for Seattle was making zero (yes zero) side deals at the expansion draft. Vegas at least took top prospects, or any picks really, to take bad contracts off of teams' payroll, Seattle just took players that they did not even keep after free agency in the draft. It was an utter failure from GM Ron Francis (and the team they brought in) from an outsider's perspective. Again, I could be 100% wrong here but to grade the expansion draft as anything higher than a D grade would be madness. Let's look at who was selected, aka incoming to the team (Courtesy – believe it or not – of NBC):
Anaheim Ducks — Haydn Fleury (defenseman)
Arizona Coyotes — Tyler Pitlick (forward)
Boston Bruins — Jeremy Lauzon (defenseman)
Buffalo Sabres — William Borgen (defenseman)
Calgary Flames — Mark Giordano (defenseman)
Carolina Hurricanes — Morgan Geekie (forward) – a prime sleeper candidate in fantasy leagues
Chicago Blackhawks — John Quenneville (forward)
Colorado Avalanche — Joonas Donskoi (forward)
Columbus Blue Jackets — Gavin Bayreuther (defenseman)
Dallas Stars — Jamie Oleksiak (defenseman)
Detroit Red Wings — Dennis Cholowski (defenseman)
Edmonton Oilers — Adam Larsson (defenseman)
Florida Panthers — Chris Driedger (goalie)
Los Angeles Kings — Kurtis MacDermid (defenseman)
Minnesota Wild — Carson Soucy (defenseman)
Montreal Canadiens — Cale Fleury (defenseman)
Nashville Predators — Calle Jarnkrok (forward)
New York Islanders — Jordan Eberle (forward)
New York Rangers — Colin Blackwell (forward)
New Jersey Devils — Nathan Bastian (forward)
Ottawa Senators — Joey Daccord (goalie)
Philadelphia Flyers — Carsen Twarynski (forward)
Pittsburgh Penguins — Brandon Tanev (forward)
San Jose Sharks — Alexander True (forward)
Louis Blues — Vince Dunn (defenseman)
Tampa Bay Lightning — Yanni Gourde (forward)
Toronto Maple Leafs — Jared McCann (forward)
Vancouver Canucks — Kole Lind (forward)
Washington Capitals — Vitek Vanecek (goalie)
Winnipeg Jets — Mason Appleton (forward)
The Kraken bizarrely selected Larsson (EDM) and Oleksiak (DAL) and signed them to four- and five-year deals respectively. Why is that bizarre you asl? Well, both were UFAs and were going to sign anyway, so why not add AHL depth at least here. Chris Driedger was a UFA from Florida, and everyone knew he would sign with Seattle, so Florida really had no other good options apparently.
That does not even highlight the biggest issue with some of these picks, as some selections left expansion draft followers asking "was there no better players available?" Jakub Voracek was apparently worse than Carsen Twarynski for the Kraken.
For trivia purposes: The first player signed by Seattle was Luke Henman, a FA signing out of the QMJHL
Outgoing as Free Agents
Gavin Bayreuther, the selection from Columbus that made you go "who is this player" was not resigned by Seattle and signed back with Columbus for two years. There was no one better to select?
Career in-betweener but mostly AHLer, John Quenneville, was selected from Chicago and promptly signed in the Swiss league with the ZSC Lions. There was no one better on Chicago to select?
Trades
At least Seattle flipped some picks for players they selected.
Kurtis MacDermid was sent to Colorado for a 4th in 2023. I guess the 4th was a better selection potential than anyone exposed from LA.
Tyler Pitlick selected from Arizona, was shipped to Calgary for a 2022 4th round pick.
In possibly one of Seattle's the oddest moves was to trade expansion selection Vitek Vanecek back to the Capitals for a 2nd in 2023, after signing Philip Grubauer (more below) in free agency. Two days earlier the Capitals obtained one of the 2nd's used in the trade after trading defenseman Dillion to the Jets for two seconds. So why would the Kraken not just select Dillion and trade him for two seconds while selecting a goalie from another team
Free Agency
Here is again where Seattle was all over the map in terms of good, bad, fine, and confusing
Unfortunately, this list starts off with the bad: Somehow the management of Seattle thought fit to give Alexander Wennberg a three-year $13.5 million contract despite his middling production since 2016-2017 and a 20.7% shooting percentage. Was Wennberg really in high demand?
The good: The Kraken signed Jaden Schwartz to a five-year $27.5 million and he immediately becomes one of the teams top three forwards.
The confusing: Even though the Kraken looked good going in to next season with Driedger and Vanecek, they decided Philipp Grubauer was not helped by the team in front of him in Colorado and signed him to a six-year $35.4 million deal. Imagine being Driedger and being happy a team is giving you a chance to be the official starter only to sign a different goalie to a larger contract.
The fine: Seattle also signed Connor Carrick for depth on defense and Marcus Johansson as another two-way forward, both to one-year deals. Antoine Bibeau was signed to a one-year deal for depth in net as well.
Here I just want to say that Seattle looks really good on defense, average to above-average in net, and a solid group of two-way forwards, but do they have any real scorers? They have a chance to make the playoffs in the Pacific for sure.
Draft Recap
Seattle had no addition picks in the 2021 draft which should be seen as poor asset and cap management. The problem for Seattle was that Arizona made all of the deals they should with the cap space available.
Round 1, 2nd overall – Matthew "Matty" Beniers, C
The Kraken drafted the player who could arguably be the best forward in the draft and possibly the best player, but with the 2021 draft you could say that with almost any selection in the top 12. Beniers will go back along with other 2021 selections to play for the University of Michigan on an absolutely stacked roster, hopefully he can develop with ice time so spread out. Beniers is already a great two-way forward (an apparent staple for Kraken forwards) with tremendous wheels and top-notch forechecking skills. Before I forget, he can also score and set up plays as he plays the type of relentless game that top players have. He has future captain and top line centre written all over him.
Round 2, 35th overall – Ryker Evans, D
Evans was one of the older players in the draft but is a smooth transition defenseman. Playing for the Regina Pats he has improved every year in the WHL, whether that be with his shot or with his awareness of teammates all over the ice. I rarely advocate for using high picks on overage players, but Evans may be a late bloomer of a bottom-four NHL two-way defenseman
Round 3, 67th overall – Ryan Winterton, C/RW
The Kraken selected a player that could be a boom or bust style pick here as Winterton did not see any game action in 2020-2021 with the OHL never getting started thanks to the COVID pandemic. He did manage seven games for Canada at the Under18 World Junior Championships. There are size and skill here and had Winterton played some games in 2020-2021 he may have gone higher in the draft, but he also may have gone lower if he did not progress. For 2021-2022 he looks to be one of the top players for the Hamilton Bulldogs of the OHL.
Round 4, 99th overall – Ville Ottavainen, D
Ottavainen did play in the OHL for 2019-2020 but thankfully managed to get a deal in Finland for the 2020-2021 season and he played all over the Liiga top and minor leagues (Mestis and U20 SM-sarja), and for the upcoming season he has a spot with JYP in the Liiga. He is a larger defenseman at 6-4 and there are some offensive instincts but not a lot. He likely projects to be a solid #4-#6 defenseman.
Round 5, 131 overall – Jacob Melanson, RW
Melanson improved to just over a point per game in his second QMJHL year, while only playing about half of the games though. He is a slightly below average sized forward who packs a lot in to his frame. He can drive the net, post penalty minutes, and score. If that can translate to the NHL he could become a future multi category beast.
Round 6, 163 overall – Semyon Vyazovoy, G
A 6-3 goalie out of Russia that not a lot of scouts watched, could be a future star (or below average). Reports have him as athletic with great reflexes, but at times can be lazy in net. At just 18 the Kraken have plenty of time to let him develop whether it be overseas or in North America.
Round 7, 195 overall – Justin Janicke, LW
Janicke is a prototypical bottom-six player. He has speed and is great at pressuring the opposition defenders. His offensive upside seems quite limited though. He would be a good bet to make the NHL but as a tweener AHL-NHL type of player.
************
Thanks for reading, follow me on twitter: @FHPQuinn
Pat Quinn
LATEST RADIO & DRAFTCASTS