August 32-in-32: St.Louis Blues
Gordon Munro
2021-08-23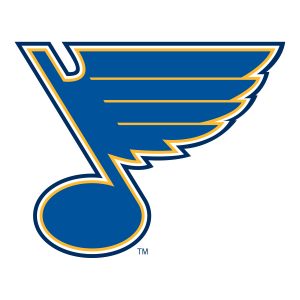 The 32-in-32 Series is an annual event here at DobberProspects! Every day incAugust we will be bringing you a complete breakdown of a team's Draft, and insights into their off-season movements thus far. Following this up in September, we will dive into every team's prospect depth charts with fantasy insights and implications for the
upcoming seasons. Check back often, because we plan on filling your hockey withdrawal needs all off-season long!
**********
The St. Louis Blues are entering another season where the expectations appear to be cup-or-bust. Although they only won the Stanley Cup in 2019, there is a definite feeling of pressure for the club who are trying to make up for this past season's embarrassing first-round sweep. In preparation for the upcoming year, they made a concerted effort to try and supplement their core and fill in holes to hopefully make noise next post-season. It remains to be seen who steps up and how well their new additions perform but it should inject positivity into the team and fans for this upcoming year.
Draft Recap
Round One, 17th overall – Zachary Bolduc, C 
With the Blues' first-round pick, they selected centerman Zachary Bolduc from the QMJHL's Rimouski Oceanic. Bolduc was the Oceanic's top scorer in 2020-21, potting 10 goals and 19 assists for 29 points in 27 games. Bolduc is a talented, offensive-minded center and a great forechecker. This combination should help him translate his game to the next level and slide into a top-six role in the future.
Round Three, 71st overall – Simon Robertsson, RW
Blues fans had to wait until the third round for their team to select another player. After the Blues packaged the 81st pick and the 177th pick to the San Jose Sharks for the 71st pick, they selected Swedish Winger, Simon Robertsson from Skelleftea of the Swedish Hockey League (SHL).
Based on pre-draft rankings, Robertsson fell and fell hard. Here at Dobber, we had him ranked 18th overall. He's a skilled winger with a great shot, but will likely need to refine the rest of his game in the top league in Sweden over the next few seasons.
Round Five, 145th overall – Tyson Galloway, LHD
In the fifth round, the Blues selected left-handed defenseman, Tyson Galloway, from the Calgary Hitmen of the Western Hockey League. A big-bodied defenceman listed at 6-4, 214-pounds, Tyson excels at the defensive aspects of the game. Unlike some other defensemen of this mold, Galloway is a solid skater and does have some offensive upside. It will be intriguing to see what he can do in a full season this upcoming year, as he only played 33 games in 19-20 and 17 in 20-21 due to the covid-19 shortened schedule.
Round Seven, 198th overall – Ivan Vorobyov, F
With the Blues' final selection for the 2021 NHL draft, they selected Ivan Vorobyov from Mamonty Yugry of the Russian Junior League (MHL). Vorobyov was almost as "off-the-board" as it gets, as he showed up in no rankings prior to the draft. However, this does not necessarily make it a bad pick, as Vorobyov ranked 6th in MHL U19 scoring league-wide. He should be an interesting player to follow in the coming years and watch as he progresses, there is no harm in taking a flyer on a player who produced as well as he did in his DY+1 season.
Outgoing
Vince Dunn, D
Taken by the Seattle Kraken during the expansion draft, Vince Dunn was the first player lost this off-season. Although his underlying numbers suggest he was a solid defenceman with the Blues, Dunn struggled to break out of a bottom-pairing role. Even though he consistently scored over 20 points from the backend, it never felt like Dunn was going to last. This year, in particular, he was even a healthy scratch early on and trade rumors have swirled for a while. He will leave a hole in the Blues roster regardless, one that Scott Perunovich likely hopes to fill.
Jaden Schwartz, LW
After being drafted 14th overall in the 2010 NHL draft by the Blues, it didn't take long for Schwartz to endear himself to the fanbase. At the end of the 2011-12 season, he played seven games, scoring two goals and one assist for three points, even scoring the game-winner in his NHL debut. Since then, Schwartz has been a core member of the Blues and even lead the team in goals during their 2019 Stanley Cup Championship run with 12 in 26 games. His presence will surely be missed, both on the ice and in the locker room.
Sammy Blais, RW
Although not the most prolific player, it still sucks to see a player that won a cup with your team leave, and unfortunately, Blais is one of the latest casualties. As mentioned before, the 25-year-old wasn't a core piece on the team, this year he finally started to put things together offensively. In 36 games Blais set career highs in goals with eight and points with 15. Luckily for the Blues fans, they'll have a new Pavel Buchnevich jersey to wipe up their tears with.
Mike Hoffman, LW
He was only a member of the Blues for one year but Mike Hoffman did exactly as you want. In 52 games he scored 17 goals and 19 assists for 36 points. His absence might be felt the most on the man advantage as 17 of his 36  points came on the Blues' sixth-ranked powerplay. On the bright side, This should open up a spot for someone younger like Jordan Kyrou or Robert Thomas to play a bigger role.
Carl Gunnarsson, LHD
After 12 seasons, seven of which took place in St. Louis, Carl Gunnarsson decided to hang up his skates and retire from the NHL. Although he played only 12 games this year and has seen his ice-time decline over the past few seasons, Gunnarsson still holds a special place in Blues fan's hearts. His most memorable moment came in overtime of Game 2 in the 2019 Stanley Cup Finals, Gunnarsson scored the winning goal to give the Blues their first-ever Stanley Cup final win in franchise history.
Incoming
Pavel Buchnevich, LW
Probably the biggest acquisition this off-season is that of Pavel Buchnevich, who was acquired from the New York Rangers in exchange for Sammy Blais and a 2nd round pick in 2022. Buchnevich is an offensively skilled winger and an elite play driver. He brings an element that the Blues can use with the loss of Mike Hoffman and the potential loss of Vladimir Tarasenko.
He'll be given a chance to likely play top-line minutes and top powerplay minutes this upcoming season and will be given all the opportunity he didn't get in New York. It's clear the Blues are banking on him rising to the occasion as they signed the RFA to a 4-year deal worth $5.8 million per season.
Brandon Saad, RW/LW
The loss of Mike Hoffman and Jaden Schwartz made it important for the Blues to fill in those holes, the second player they added to address this need was Brandon Saad. Saad will bring a valuable two-way skillset to the Blues. He's capable of contributing offensively but also defensively on the penalty kill as well. Coming in at $4.5 million over the next 5 years, Saad should bring good value to the Blues for years to come.
*********
Thanks for reading.
LATEST RADIO & DRAFTCASTS