August 32-in-32: Pittsburgh Penguins
Kyle Watson
2021-08-21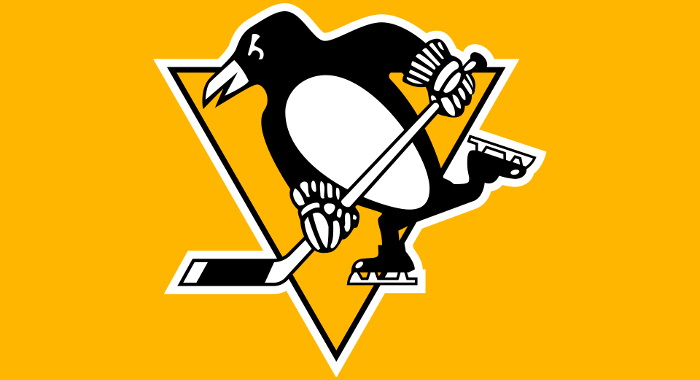 The 32-in-32 Series is an annual event here at DobberProspects! Every day in August we will be bringing you a complete breakdown of a team's Draft, and insights into their off-season movements thus far. Following this up in September, we will dive into every team's prospect depth charts with fantasy insights and implications for the upcoming seasons. Check back often, because we plan on filling your hockey withdrawal needs all off-season long!
***
As another August 7th goes by, Sidney Crosby, Evgeni Malkin, and Kris Letang all grow another year older and the Penguins grow further from winning another Stanley Cup.
After losing to Washington in the Eastern Conference semi-finals in 2017-18, the Penguins have failed to progress past the first round. Crosby, Malkin, and Letang are now all on the wrong side of 34 and there are a minority of fans who are prepared to thrown in the towel and kick off the rebuild.
President of Hockey Operations Brain Burke and General Manager Ron Hextall will not hear any of it. They are in win-now mode and are tailoring the team in approximation of what they think will allow them to get at least one more cup out of this three-time championship-winning core.
Incomings and Outgoings
In the expansion draft, the Penguins not only lost one-third of their shutdown line in Brandon Tanev, but also emerging top-six forward Jared McCann, who was traded ahead of the draft to Toronto and then promptly picked up by Seattle anyway.
The loss of McCann will likely be more upsetting to Penguins fans, but Tanev might be more difficult to replace. The line of Tanev, Bleuger and Aston-Reese was one of the best in the league defensively last season and shone in the team's otherwise disappointing playoff outing. The Canadian winger brought a combination of speed, tenacity and an ability to put up offence that exemplifies the way the team wants to play.
What will not be missed, however, is the $3.5-million cap hit Tanev carries for the next four seasons.
Speaking of overpayments, Twitter's favourite defenseman Cody Ceci also found a new home this summer, signing a four-year, $3.25-million contract with Edmonton. Although he showed signs of improvement in a Penguins uniform, there is no way he is worth anywhere near that number.
The final notable departure from Pittsburgh this summer was forward Frederick Gaudreau, who had a short but productive time with the team, putting up 13 points in just 25 games.
General Manager Ron Hextall and his team quickly used up the cap space they gained from McCann and Tanev's departures. Just a week later, they signed free agent Brock McGinn to a four-year deal worth $2.75-million annually in the same day they brought back Dominik Simon and Evan Rodrigues on one-year deals. The next day, they nabbed versatile forward Danton Heinen to round out their bottom-six.
None of these signings will jump off of the page, but they give the Penguins plenty of options to try in the bottom-six – assuming Jeff Carter starts the year in Malkin's place as the second line centre. McCann's offense has not necessarily been replaced but all the new additions bring a strong North-South game and are capable of playing in all three forward positions.
There were calls from fans to try and acquire a big-name winger, such as Vladimir Tarasenko, but it seems that the organization is hoping that the offence will come from within. Top prospects Samuel Poulin and Nathan Legare will get a long look at the start of the season following their QMJHL championship run in Val d'Or. 22-year-old Valteri Puustinen has had two consecutive near point-per-game campaigns in Liiga and recently signed his ELC. Finally, the Penguins reacquired their 2018 pick, Filip Hallander, from Toronto in the McCann trade. The Swedish forward has progressed nicely in three seasons in the SHL and is seen by some as the heir to Patrik Hornqvist.
The biggest question mark surrounding the team is undoubtedly between the pipes. Following Tristan Jarry's unspectacular performance in the playoffs, it looked for a while as if the Penguins were already prepared to move on to the rookie-turned starter. There were rumours they were looking to reacquire Marc-Andre Fleury before he was traded to Chicago, but the most recent news is that Hextall is confident Jarry will bounce back under new goaltending coach Andy Chiodo.
Considering that the clock ticking on the careers of the Penguins core, there are plenty of questions surrounding the future of the organization. After three consecutive first-round exits, a lot will have to go right for the team in order for them to have a chance at a fourth cup in the Crosby era.
Will the Jarry-DeSmith tandem be able to find consistency? Will Jeff Carter be able to continue his hot post-season play? Will John Marino have a bounce-back season and solidify the second defensive pairing? Is Evgeni Malkin still part of the NHL's elite? And obviously, will all the new additions settle in and provide the depth scoring that has been so essential to all of the Penguins recent cup wins.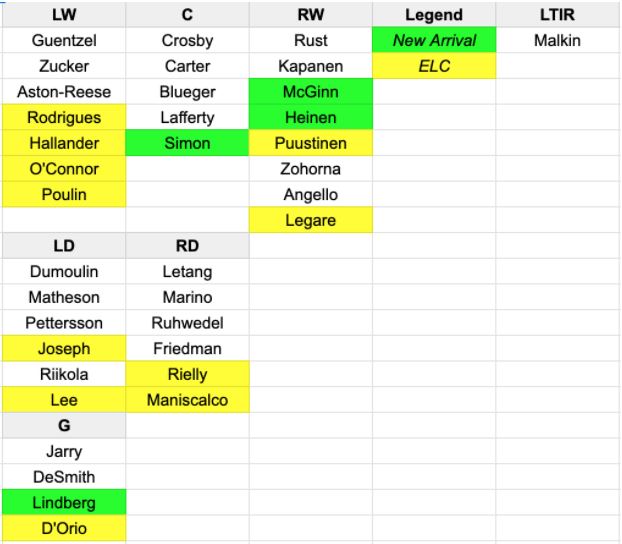 Draft Recap
Tristan Broz – Round 2, 58th overall
6-0 179lbs – Shoots L – LW
I took a deep dive into the game of the Fargo Force forward last month and found this: he possesses a well-rounded offensive toolkit, great puck handling ability and reads the ice well. However, he does have a tendency to stick to the perimeter of the ice and needs to learn how to make plays quicker if he is to succeed at the next level. He will have the perfect opportunity to mature his game at the University of Minnesota alongside fellow 2021 picks Chaz Lucius and Matthew Knies.
Isaac Belliveau – Round 5, 154th overall
6-2 185lbs – Shoots L – Defense
At the beginning of the season, Belivceau was thought to be one of the best defenseman in the QMJHL. However, he struggled in Rimouski without Alexis Lafreniere running the powerplay and saw his draft stock plummet. He looked sharper following a trade to the Gatineau Olympics, but is still considered a project of a prospect due to his questionable decision making and skating technique.
Ryan McCleary –  Round 7, 194th overall
6-0, 180lbs – Shoots L – Defense
McCleary progressed well as the year went on as he gained confidence and became more comfortable in his own body. In career 18 WHL games (all played this year) for the Portland Winterhawks, he has seven points.
Daniel Laatsch – Round 7, 215th overall
6-5, 183lbs – Shoots L – Defense
The USNTDP product went undrafted last year, spent this season in the USHL with the Sioux City Musketeers and will head to the University of Wisconsin next season. He might even spend time on a pairing with Corson Ceulemans: he would provide a stark contrast to Ceulemans firing-on-all-cylinders rover style.
Kirill Tankov – Round 7, 218th overall
6-2, 190lbs – Shoots L – Forward
Tankov is another overager, spending his D+1 season in the MHL with SKA-Varyagi im. Morozova, where he was the top scorer on a weak team. He becomes the first Russian drafted by the Penguins since Malkin in 2004.
Kyle Watson
LATEST RADIO & DRAFTCASTS