August 32-in-32: Philadelphia Flyers
Edric Joseph
2021-08-20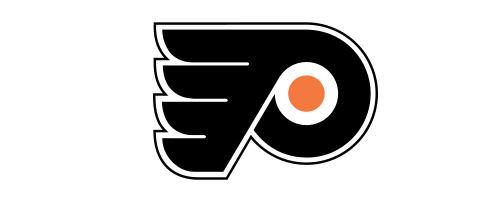 The 32-in-32 Series is an annual event here at DobberProspects! Every day in August we will be bringing you a complete breakdown of a team's Draft, and insights into their off-season movements thus far. Following this up in September, we will dive into every team's prospect depth charts with fantasy insights and implications for the upcoming seasons. Check back often, because we plan on filling your hockey withdrawal needs all off-season long!
****
Philadelphia was not given a lot of favours being dealt into the East Division for the shortened season. Even so, the team's 2020-2021 tenure left a lot to be desired after how promising they looked in the previous season. It was a step back for goalie Carter Hart and the teammates in front of him did not do him any favours along the way. The Flyers' prospect cupboard has not looked sparse in quite some time, so shaping the team to be more competitive in the immediate future appears to be the theme for the upcoming season.
To that end, the Flyers sure made a splash to minimize the possibility of more of the same in the coming campaign. They traded out of this year's first round pick when acquiring Rasmus Ristolainen from the Buffalo Sabres, making for a quieter draft day haul that will likely require more patience to bear much fruit.
Offseason Moves
Going back to the start of the offseason so as not to get ahead of ourselves, the Flyers acquired Ryan Ellis in a three-way trade that involved parting with Phillipe Myers and Nolan Patrick. Later in July after the aforementioned Ristolainen trade, Keith Yandle and Martin Jones were signed to one-year deals to solidify their back end. Other Flyers signings included: Nate Thompson, Gerald Mayhew, Ryan Fitzgerald, Nick Seeler, Adam Clendening and Cooper Zech. 
Samuel Morin was also re-signed to a one-year extension. Barring injury, he and Ristolainen could be the foundation of one of the more truculent bluelines the NHL has seen in quite some time, if he is not left at forward. Carter Hart has been re-signed to a three-year deal. Despite the recent setback, he is still expected to be a quality NHL starting goalie for years to come. It sure seems he is being better set up to succeed in the Fall.
Philadelphia has also most recently signed Samu Tuomaala to a three-year entry-level deal. More on him later.
The Draft
Day one proved to be quieter for Philadelphia than some other teams, in light of the trade that took them out of the first round. While the price they paid for Ristolainen is debatable, it is understandable that they want to be more competitive now and not every team can be blessed with a Pastrnak or Aho that can make such an impact in short order, all while not being taken as high up the draft board as they should have. As such, the Flyers drafted on day two in hopes that their patience in this year's crop of draft picks, will be rewarded down the line.
Samu Tuomaala, RW – 46th overall, Round 2
Tuomaala has a very well-rounded offensive game. He can quietly, consistently contribute although he seldom dominates the game, it is regrettable since he is one of the stronger skaters available in the draft and can consistently get open and create space as needed. Mind you, he would do well to get into high danger scoring areas more often. Overall, Tuomaala is a pretty decent value pick as he was expected to be selected earlier in the second round. He has an outside chance at being a powerplay fixture or even a top-six fixture, although that is likely the best-case scenario.
Aleksei Kolosov, G – 78th overall, Round 3
Kolosov is a goalie that one can really pull for in the coming years. After going undrafted last year, he made for a savvy third-round selection for the Flyers. He would do well to build on the promising step forward he took in the past campaign and seize what opportunities he is afforded. While Kolosov is smaller than preferred by NHL GMs, he is quick and efficient with his play as he patrols the crease. His capacity to track the puck would be his biggest area of improvement for him to achieve higher levels of success. He can make for a capable backup some day; anything more would be an unexpected bonus.
Brian Zanetti, D – 110th overall, Round 4
His play on the puck has been questionable at times, otherwise Zanetti seldom disappoints at this point in his development. He has adequate size, can skate and rarely makes a poor pass. Playing for Peterborough of the OHL in the coming year will give us a better idea of his long-term potential.
Ty Murchison, D – 158th overall, Round 5
Murchison is coming out of the ultra-competitive NTDP, and will be one to watch to see how he fares with Arizona State. He has a shot that can get through traffic with regularity, and can skate and pass well. His stick work all-around is rather good as he can also break up plays well. He sure fits the Philadelphia bill when it comes to playing with physicality as needed. As far as late-round selections go, he is one of the more intriguing selections the Flyers made this year.
Ethan Samson, D – 174th overall, Round 6
Samson is one of the bigger projects for the Flyers in this draft. He has nice stopping ability as a rearguard however he is often underwhelming on offense. He is not fleet of foot either, often leaving him out of position much of the time. His lack of skating competence could be a sizeable problem when he tries his hand at professional hockey. Unlikely to be a fantasy stud down the road, although he may be able to chip in with peripherals.
Owen McLaughlin, C – 206th overall, Round 7
This year's Bryce Brodzinski. If he gets his ducks in a row, and on the same level as his adepts hands, he can make for a real smart and prosperous investment. He proved to be very promising with his U18 AAA team, and will get a chance to better showcase his skills against more meaningful competition in the USHL this year. Following his time with Sioux City, if things go as expected he will suit up for Penn State not too long afterwards. His play away from the puck is his biggest caveat at this time. Terrific potential for a low-risk pick.
Edric Joseph
LATEST RADIO & DRAFTCASTS