August 32-in-32: Ottawa Senators
Jacob Barker
2021-08-19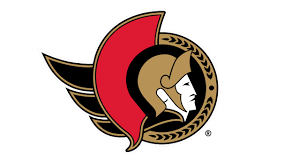 The 32-in-32 Series is an annual event here at DobberProspects! Every day in August we will be bringing you a complete breakdown of a team's Draft, and insights into their off-season movements thus far. Following this up in September, we will dive into every team's prospect depth charts with fantasy insights and implications for the upcoming seasons. Check back often, because we plan on filling your hockey withdrawal needs all off-season long!
**********
If I could describe the Ottawa Senators' off-season in a sentence, I would say: not necessarily good or bad, but extremely on-brand. The style of play that the Sens are looking to make their trademark for years to come has never been more clear, and every move that has been made so far has been with that in mind. Gritty, physical, in-your-face hockey. Many will argue that this method is set up for an outdated version of the NHL, with speed and puck skills being cast to the forefront by many personalities in the sport. However, I can't help but think that the roster the Sens are building is not as "outdated" of a style as it seems and could in fact lead them to the "unparalleled success" that owner Eugene Melnyk has promised with occur in the coming years. 
Off-Season Moves
Coming off a season of high highs and low lows, the expectations for Ottawa seem to be a little all over the place. Despite a horrendous start to the 2020-21 campaign, the Senators posted the seventh best record in the NHL post-trade deadline, good enough to drag them out of the basement of the Scotiabank North Division. It's fair to assume that this is primarily due to the team getting better with the deadline departures of Erik Gudbranson and Braydon Coburn, followed by a much-needed injection of youth on a consistent basis with names such as Erik Brannstrom, Shane Pinto, and even waiver-wire steal, Victor Mete. Regardless, the energy surrounding the team and its fanbase was extremely positive, with tons of things to look forward to in the offseason. 
As many fans are probably used to at this point, the offseason so far has not been as exciting as they would have liked. Instead, the Sens have remained uncomfortably quiet with their transactions so far, which has much of the fanbase a little on edge considering the lack of movement on big RFA contacts such as Brady Tkachuk and Drake Batherson. Although it's more likely than not that both young stars are signed prior to the start of training camp, the longer it takes the more it feels as though the term may not be as long as originally anticipated. Only time will tell. 
The one major addition that must be talked about is the hiring of Pierre McGuire as Vice President of Player Development for the franchise. While this comes as a surprise to most of the fanbase, it was apparently in the works for some time prior to the official announcement, with GM Pierre Dorion and McGuire having numerous conversations to ensure he was the correct fit.
While there is no denying that McGuire brings a wealth of hockey knowledge and experience to the table, questions remain on how much he values analytical tools when it comes to evaluating players and using data and information to develop them. 
While I agree with the stance that "boots on the ground" scouting (as McGuire calls it) is extremely valuable in painting a picture of what kind of player you are getting, analytics are just as valuable of a tool that, when paired correctly with the eye-test, can provide you with a wealth of information on what an individual player actually brings every time they step on the ice. I don't believe one form is superior to the other, in fact, I think a compliment of both is by far the most effective means of evaluating a player's current effectiveness and where there are gaps for improvement. I am hoping that McGuire and company make strong use of all available tools when drafting and developing the franchise's prospect pool for years to come. 
Once that bomb of a management hiring dropped, there really hasn't been anything too crazy going on in the organization. The back-end of the ice got a little more secure, with the Sens re-signing the likes of Artem Zub and Victor Mete, along with acquiring Michael Del Zotto (free agency) and Nick Holden (via trade). Although the left side of the defensive core seems crowded for now, I would not be surprised if we saw a name like Mete or Brannstrom get moved either prior to the start of the season or before the deadline.
Long-term, I believe the re-signing of Zub is key, as he brought an insane amount of stability to the lineup this past season in all situations, no matter who he was paired up with. Not to mention, the sporadic moments of offensive flare that he is capable of providing are pretty nice to have as well. 
An interesting re-signing for the upcoming season is goaltender Anton Forsberg. Although the sample size is limited, Forsberg looked strong in his eight games with the Sens, posting a 3-4-1 record and a 0.909 save percentage. I would assume that he is going to battle with Filip Gustavsson for the backup position behind Matt Murray to start the season, but injuries and other opportunities could lead to him season a bigger role than anticipated. 
There were also a couple of key departures for the organization in Evgeni Dadonov and Joey Daccord. Dadonov was a headliner free agent signing for the Sens in the offseason prior to the 2020-21 campaign, yet, never quite met the expectations that were set out for him in the nation's capital. Dadonov posted 13 goals and 20 points in 55 games with, despite consistent opportunities, not a single one of those goals coming on the powerplay. A fresh start in a new environment will be good for the Russian winger, and the Sens getting defensemen Nick Holden and a third-round selection back for him is a solid value.
Daccord fell victim to the Seattle Kraken expansion draft, as the Sens chose to protect Gustavsson instead. Again, the sample size for the young Arizona State University alumni is quite small, yet Sens fans absolutely loved Daccord both on and off the ice. I don't think many fans forget the emotional interview that he gave after his first NHL career win.
While Daccord will certainly be missed by the entire fanbase, he will have a fantastic opportunity in Seattle to get some NHL game time with a little less competition in the system. For that reason, I wish him all the best and will be rooting for him the entire way. 
The Draft
The moment I'm sure you have all been waiting for, the draft analysis. Let me preface by saying this: as much as I personally would not have chosen a lot of these players, I do not think that the Sens management did poorly at the draft. They chose players that directly fit the physical, hard-nosed style that they are looking to make their long-term identity, which, while risky, can seriously benefit our current core of players. With that being said, let's take a look at the players selected:
Round One, 10th Overall – Tyler Boucher, LW
Again, let me preface by saying that I really like Tyler Boucher as a player. He is a physical beast that wreaks havoc every time he steps on the ice, not to mention having a solid development skillset that allows him to compliment others on his line offensively. 
That being said, I do not like the value of the pick at 10th overall. A player like Boucher, who for the record still has quite a while to go before reaching a level that allows him to contribute effectively at the NHL level, can be found at much later stages of the draft. Even if for some reason there aren't any available in the range of the Sens' later picks, they have others already in their prospect system that meet this style, such as Ridly Greig and Parker Kelly, or they can be found around the league for cheap. If I was selecting 10th overall for the franchise, what I am looking to do is add a forward with tons of offensive skill and upside – such as Chaz Lucius, Cole Sillinger, or Fabian Lysell – as this is an area where the Sens could use some depth in. The only real guy that fits into this category is Tim Stützle, so if anything were to go south in his development (highly unlikely but crazier things have happened), the Sens will have a serious lack of offensive creativity within the organization upfront. 
Again, to be clear, none of this criticism is directed at Boucher himself. If he continues to work on his puck skills and offensive awareness, I think he will fit in extremely well somewhere in the Sens forward core, and I look forward to watching him develop through our system for years to come. I just feel as though there was a missed opportunity to draft a high-end, offensive-driven forward that can play drive for our other core pieces like Tkachuk and Batherson. 
Round Two, 39th Overall – Zack Ostapchuk, LW
Now, THIS is a pick that I can 100% get behind. Ostapchuk has impressed me like crazy the entire year. The 6-3, left winger combines the physical play that the Sens organization looks for with a fantastic stride and ability to get involved offensively in a variety of situations. Consistency is key with Ostapchuk's development, but if he finds the ability to produce gems like the video above on a regular basis, I truly believe that he can turn out to be the best player in the 2021 Sens draft class.
Round Two, 49th Overall – Ben Roger, RD 
This pick is an example of what makes the 2021 draft class such a mystery. Ben Roger has not played an OHL game since the 2019/20 season, when he was a rookie playing sheltered minutes on a stacked London Knights team. Since then, he has reportedly gained 35-pounds to fill out his 6-4 frame, yet, it's such a challenge to tell if his off-ice progress has led to on-ice progress as well since we simply haven't seen him play. From what I saw of him two years ago, his stride is decent and gap control is strong, and one can assume that the added strength and experience will allow him to excel at the OHL level next season. He will definitely be one of the prospects that I have my eye on the most to start the year
Round Three, 74th Overall – Oliver Johansson, C
Johansson was an interesting one, as he spent time in three different Swedish leagues this year in the Timra IK system. He strikes me as a solid complementary player with good instincts on both ends of the ice. Not too much flashy goes on in his game, but it would be good to see him go for a larger role in Timra's system first prior to transitioning his game to the North American ice. 
Round Four, 123rd Overall – Carson Latimer, RW 
I like picking a guy like Latimer with this pick. His best comes away from the puck, as he's notorious for his unwavering forechecking ability and puck retrievals in all areas of the ice. Latimer projects to be more of a role player to me, but at this stage of the draft, I definitely see value in taking a guy that will work hard for your night in and night out, kind of like a Parker Kelly. That said, hard workers like Latimer have a tendency to smash through any ceiling that a person like myself sets out for them, so do not be surprised if he has a breakout season next year with the Oil Kings and pushes for an early professional contract. 
Round Seven, 202nd Overall – Chandler Romeo, LD
Again, another swing on a big defenceman who people we aren't sure what to expect from. Romeo is a draft pick of the Hamilton Bulldogs but spent the 2019-20 season with the Brantford Bandits and 99ers in the Jr. A and B leagues. At 6'5, 205lbs, and a solid skater, Romeo once again fits the Sens style of physical, mobile defensemen with an edge to his game. I expect him to make the Bulldogs blue line this upcoming season, but once again he is a wildcard that could boom or bust at the OHL level, not to mention beyond that. 
If I were to give the Senators' offseason to this point a grade, I am going to give them a "B-". By no means do I think any of the additions they made hurt them in any way, in fact, I expect this team to produce a much better on-ice product than what we saw last year. The only things holding me back from a higher grade now are:
Re-sign Brady Tkachuk and Drake Batherson to long-term deals, ideally not bridges.

Acquire a top-6 forward that rounds out the current core well, preferably without having to overpay 
I hope you all enjoyed the article today, feel free to follow me on Twitter @jacobmbarker12 or shoot me a DM about any feedback you have on the article!