August 32-in-32: New York Rangers
Spencer Lazary
2021-08-18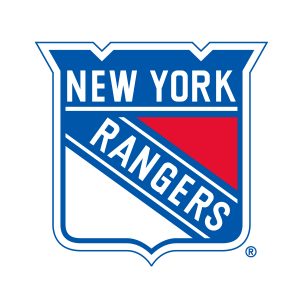 The 32-in-32 Series is an annual event here at DobberProspects! Every day in August we will be bringing you a complete breakdown of a team's Draft, and insights into their off-season movements thus far. Following this up in September, we will dive into every team's prospect depth charts with fantasy insights and implications for the upcoming seasons. Check back often, because we plan on filling your hockey withdrawal needs all off-season long!
**********
After the New York Rangers 2021 NHL season ended, we knew two things:
The future looks bright.

Toughness needs to be added. 
The Rangers were an exciting team to watch this past season, with their fast and highly skilled team led by Artemi Panarin, Adam Fox, and Mika Zibanejad. When mentioning the Rangers, you often forget to bring up the youth that this team has with Alexis Lafreniere, Kaapo Kakko, and Igor Shesterkin, along with many additional young skilled players that wear the Rangers sweater. The blue shirts finished fifth in the East Division, behind their interstate rivals, the New York Islanders, with 60 points. Unfortunately, they fell 11 points out of a playoff position but took a stride in the right direction.
Draft Recap
Round One, 16th Overall – Brennan Othmann, LW
When Brennan Othmann was drafted, he was projected to have great potential, be a very trustworthy top-six forward, as well as produce and protect the puck on any team in the NHL for years to come. After his name was called by the Rangers with the 16th pick, his stock drastically went up. The Rangers add a Zach Hyman type player on a young skilled team that gives them another serious threat. Five years from now, having Othmann-Lafreniere-Kakko as your starting line, along with K'Andre Miller and Adam Fox leading the defensive core and Shesterkin between the pipes, has the potential to fight for the top spot in their division. 
Othmann is a 6-0, 175-pound forward that has proven at the junior level that he can produce. In just 55 games with the Flint Firebirds, he collected 33 points (17G & 16A), with a plus-3 rating and an OHL First Rookie Team honor. This past covid ridden season, Othmann joined EHC Olten in the Swiss League, where he was able to score 16 points (7G & 9A) in 34 games and collected an additional two points (1G & 1A) in four playoff games with the club. 
Round Three, 65th Overall (BUF) – Jayden Grubbe, C
Jayden Grubbe was selected with the 65th pick of the third round, which was the first, of two, third-round selections by the Rangers. Grubbe is an 18-year-old forward that played five games, registering three points (1G & 2A) with Red Deer in the WHL, where Jayden served as the captain this past season. Grubbe is considered to be a very good defensive player, with a high hockey IQ, who can be a reliable top-nine forward for the Rangers in the future.
Round Three, 75th Overall (WSH) – Ryder Korczak, C
Ryder Korczak was the second, of two, third-round selections in this past NHL draft by the Rangers. Korczak is a small player with big passing abilities, who can provide his teammates with offense due to his great vision. He is a tremendous skater and manages to shield the puck well with his low center of gravity. He brings top-six upside. 
Round Four, 104th Overall (LAK) – Brody Lamb, RW
Brody Lamb is a 17-year-old draftee of the New York Rangers. Lamb is a product of America, who won the Minnesota Associated Press Player of the year in 2020-21. He played for three teams in the 2020-21 year, concluding the season with the Green Bay Gamblers where he collected two assists in 10 games. Lamb could be an everyday NHL player based solely on the release from his shot.
Round Four, 106th Overall (OTT) – Kalle Vaisanen, LW
With their second pick of the fourth round, the Rangers selected finish forward Kalle Vaisanen. This past season, he suited up with the TPS-U20 team in U20 SM-Sarja in Finland. Vaisanen is a big body at 18-years-old and when he matures, will be able to use his size in the NHL. Vaisanen's production was good last season with 30 points (9G & 21A) in 27 games. 
He brings good vision, a terrific release, and future bottom-six intangibles.
Round Four, 112th Overall – Talyn Boyko, G 
Talyn Boyko was the final selection by the Rangers in the fourth round. This was the only goalie that New York selected in this draft. Boyko played for the Tri-City Americans of the WHL, where he went 7-7-0 with a 3.02 GAA, .901% SV% and a single shutout. 
At 6-foot-6, Boyko stands tall in the net. He brings a simple game between the pipes and should be considered a long-term project for the club.
Round Five, 144th Overall – Jaroslav Chmelar, RW
Jaroslav Chmelar was drafted in the fifth round with the 144th pick. Last season Chmelar played for Jokerit's U18 in the U18 SM-Sarja in Finland. He is a big body with a 6-foot-4, 198-pound frame, which helped him contribute five goals and eight assists for 13 points in 15 games.
Round Seven, 208th Overall – Hank Kempf, D
Hank Kempf was the last selection for the Rangers in the NHL draft. In 26 games with Muskegon Lumberjacks in the USHL, Kampf collected four goals and six assists for 10 points. The 19-year-old plays a physical game however right now doesn't have the production to prove he has an NHL upside. 
Offseason Moves
Incoming
Barclay Goodrow

(Traded from TB) –

Extended 6 years, $21.85M ($3.6M per) 

Sammy Blais

(Traded from STL)

Patrik Nemeth

(Signed) – 3-

year, $7.5M ($2.5M per)

Jarred Tinordi

(Signed) –

2-year, $1.8M ($900K per)

Greg McKegg

(Signed) –

1-year, $750K

Dryden Hunt

(Signed) –

2-year, $1.525M ($762,500K per)

Filip Chytil

(Re-signed) –

2-year, $4.6M ($2.3M per)

Ryan Reaves

(Trade with VGK) –

Extended 1-year, $1.75M (2022-23)

Igor Shesterkin

(Re-signed) –

4-year, $22.666M ($5.65M per)

Ty Ronning

(Re-signed) –

1-year, $750K 

Julien Gauthier

(Re-signed) –

1-

year, $775K
Outgoing
Brett Howden

(Traded to VGK)

Colin Blackwell

(Expansion to Seattle)

Pavel Buchnevich

(Traded to STL)

Phillip Di Giuseppe

(UFA)

Tony DeAngelo

(UFA)

Jack Johnson

(UFA)

Brendan Smith

(UFA)

Darren Raddysh

(UFA)

Nick DeSimmone

(UFA)
This offseason by Rangers General Manager Chris Drury was one that can be deemed a low-risk – high reward type of offseason. Yes, we saw Pavel Buchnevich and Brett Howden leave the team in trades, and that is a relatively big loss to replace, but it also opens up a spot for a younger guy (Kakko or Lafreniere) to take over. Also, adding two cup winners in Goodrow and Sammy Blais can help the team win, both have experience of what it takes to hoist Lord Stanley.
Adding players like Patrik Nemeth and Jarred Tinordi can help in a big way with the shutdown-type defensive roles that the Rangers need. It also pushes out Jack Johnson and Brendan Smith for two similar style, more useful, defenceman. Adding more physical players like Tinordi and Ryan Reaves allows them to fill the void of toughness which they have lacked. Think back to May 5th, 2021, the game against the Rangers where the questionable actions of Tom Wilson allowed them to notice that lack of toughness. So, this season, mark your calendars because Reaves and Wilson will go at it a few times when those teams meet.  
**************
Follow me at @spencerlazary23 on Twitter!
LATEST RADIO & DRAFTCASTS