August 32-in-32: New York Islanders
Mark Allan
2021-08-17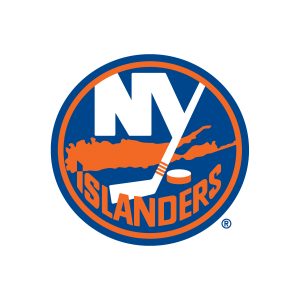 The 32-in-32 Off-season Series is an annual event here at DobberProspects! Every day in August we are bringing you a complete breakdown of each team's draft and insights into their off-season movements thus far. Following this, the September 32-in-32 series will dive into every team's prospect depth charts with fantasy insights and implications for the coming seasons. Check back often, because we plan to fill your hockey withdrawal needs until the season begins!
* * *
The Islanders again treated their long-suffering fans to a deep post-season run, duplicating their previous achievement of reaching the NHL's final four. In fact, the Isles extended the mighty defending champion Lightning to the max in their conference final, eventually succumbing 1-0 in Game Seven. Masterminded by Machiavellian GM Lou Lamoriello and led by inspirational head coach Barry Trotz, the squad has spiked fan expectations to levels that haven't been seen since the glory days of the 1980s. They're doing it with stifling and punishing team defense combined with a solid goaltending tandem that bails out a popgun offense.
As hard as it is to leave the storied memories of the historic Nassau Veterans Memorial Coliseum, the fan base eagerly anticipates the modern comforts of Belmont Park's UBS Arena. Those rabid spectators, the loudest in the entire league, will start making new memories when the new building opens in October. Until then, all eyes are on Lamoriello's off-season efforts.
One of the oldest teams in the league, the Isles lacked a first-round pick in a second straight entry draft. And Lamoriello faced difficult decisions with virtually no cap space to retain key free agents Ilya Sorokin, Adam Pelech, Anthony Beauvillier, and Casey Cizikas. Nevertheless, the inscrutable Isles' GM is rumored to be trying to re-sign playoff acquisitions Kyle Palmieri and Travis Zajac as well as acquiring fellow UFA Zach Parise. Lou loves his former New Jersey Devils. As ever, he operates amid a thick fog with virtually no organizational leaks, although some certainty emerged when the team lost first-line RW Jordan Eberle and his $5.5-million cap hit to the expansion Seattle Kraken for the next three campaigns. That was just one of the things that freed badly needed cap space at a time when the economic effects of the pandemic essentially froze the cap ceiling.
Off-season Moves
As indicated, the NYI's desperately needed to free cap space. Off-season machinations began with the re-signing of veteran defender Andy Greene ($750,000 cap hit) as well as trading blueliner Nick Leddy and Edmonton's 2021 second-round pick to Detroit for RW Richard Pánik. Besides adding Leddy's $5.5-million cap hit to their payroll, the Red Wings retain half of Pánik's $2.75-million cap hit. The Islanders are also expected to write off injured blueliner Johnny Boychuk's $6-million hit to long-term injured reserve.
In other July moves, Beauvillier, Pelech, Sorokin, Kieffer Bellows, Otto Koivula, and Anatoli Golyshev were tendered qualifying offers. Michael Dal Colle, Dmytro Timashov, and Robert (Bobo) Carpenter were not. 
Cizikas, Zajac, Palmieri, Cory Schneider, Braydon Coburn, Tanner Fritz, Joshua Ho-Sang, and Cole Bardreau were declared free agents.
Earlier this month, the NYI's locked up a defensive linchpin when they inked Pelech to an eight-year deal worth $5.75 million per season.
They also signed their top 2021 draft pick to a three-year, entry-level deal. Finnish center Aatu Räty picked 52nd overall, agreed to a team-friendly $925,000 AAV.
The Draft
As they had a year earlier, the NYIs were without their first-round pick. At least this time, they had a second-rounder and a total of six picks, one more than in 2020. When the smoke cleared, they had added three Finns, a Canadian, one American, and a Czech. Three forwards, two defensemen, and a goalie made for a balanced haul.
Round Two, 52nd Overall – Aatu Räty, C
Regarded as a potential high first-round draft choice after a promising 2019-20 campaign at different levels of Finland's Karpat organization, Räty saw his stock fall when he mustered just six points in 35 Liiga appearances during the past season. He seemed to lose confidence playing against men in his country's best hockey league. However, after being snubbed by the Finnish national team in the WJC tournament, his play improved down the stretch. The Isles clearly still believe in his package of skating, hands, size, and hockey IQ. He's a strong-skating, two-way center with a devastating wrist shot. It's not clear if he'll come to North America for the coming season.
Third Round, 93rd Overall – Tristan Lennox, G
Since the Isles still have a relatively shallow pool of netminding prospects, they snared this 6-4, 190-pounder in the third round, the first goalie they've picked that high since Jakub Skarek 72nd overall in 2018. Although Lennox struggled in 33 junior outings with Saginaw of the OHL in 2019-2020, he shone for Canada at the Hlinka Gretzky Cup with a 0.95 GAA and a .951 save percentage in three games. He fell short of being chosen for the Canadian WJC entry. Lennox, whose strengths include size, puck-handling, confidence, and competitiveness, is not easy to rattle. However, he depends too much on his athleticism. He has some time to add structure because Sorokin is the team's goalie of the future and Semyon Varlamov has two more years on his contract.
Fourth Round, 125th Overall – Cameron Berg, C
At his speedy and aggressive best when he plays a north-south style, Berg loves to drive hard to the net with the puck and go in just as strongly as a forechecker. After finishing seventh in the USHL in goals and points, he added four goals in four post-season games. The sturdy 6-0, 192-pounder's next step is the University of Nebraska-Omaha. Currently a center, he'll likely move to a wing at some point.
Fifth Round, 157th Overall – Eetu Liukas, LW
Assuming that hockey teams cannot succeed with a roster packed with figure skaters, the selection of Liukas makes sense. The 6-2, 205-pound power forward could one day enthusiastically fit into the Islanders' crash-and-bang style. As a teen playing meaningful minutes against hardened men in the Liiga, the young Finn had just a goal and two assists in 19 games for TPS, but the experience is invaluable. While his skating is just average, he's defensively responsible and battles on the boards. A heavy shot is especially effective as a one-timer.
Sixth Round, 189th Overall – Aleksi Malinen, LD 
The young Finn has hockey smarts and sees the ice well, which helps him to escape forecheckers deep in his own end and move the puck farther down the ice. The 6-0, 185-pounder does his best work transitioning the puck, although he doesn't show up on scoresheets a lot. He did score one goal in seven appearances at the World Under-18 tournament. 
Seventh Round, 221st Overall – Tomas Machu, RD
The 6-4, 190-pound Czech teenager scored twice last season in 13 appearances against men while on loan to Draci Sumperk in his country's third-tier pro league. He started 2020-21 with seven helpers in five outings with HC Vitkovice U20, so he does have some games against players his own age. Internationally, he had an assist in two games with the Czech Republic's U18 squad.  
* * *
Check out the Dobber Prospects take on other NHL squads this month and don't forget to return next month as we delve into every team's organizational depth chart.
LATEST RADIO & DRAFTCASTS