August 32-in-32: Minnesota Wild
admin
2021-08-16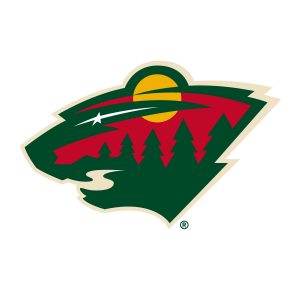 The 32-in-32 Series is an annual event here at DobberProspects! Every day in August we will be bringing you a complete breakdown of a team's Draft, and insights into their off-season movements thus far. Following this up in September, we will dive into every team's prospect depth charts with fantasy insights and implications for the upcoming seasons. Check back often, because we plan on filling your hockey withdrawal needs all off-season long!
**********
If last season was any indication, the Minnesota Wild are finally out of mediocrity!
They became a very fun and scary team to watch, as they boast the likes of Calder winner, Kirill Kaprizov, and other players who had major breakout seasons. They finished third in the West division, behind the Colorado Avalanche and the Vegas Golden Knights, placing ninth overall in league-wide standings. Although they lost in seven games to the Knights, fans have lots to be excited about for the future of the organization.
Draft Recap
Round One, 20th overall – Jesper Wallstedt, G
Nobody expected Wallstedt to fall down to Minnesota at 20th overall, as he had the upside of a franchise goaltender who can win a few Vezina Trophies down the road at the NHL level. He's a calm, smart goaltender, who is good with his angles. He makes the goalie position look effortless as he possesses an excellent ability to track the puck and uses his 6-3 frame effectively and gives shooters very little to shoot at. His ability to play the puck essentially makes him an extra defenseman. He projects to be a franchise goalie in the NHL.
Round One, 26th overall – Carson Lambos, D
Although his draft year was somewhat lackluster, Lambos still brings strong upside to become a solid top-four defender. Lambos' offensive and defensive game is hit or miss, yet, he has shown the ability to be a skillful rearguard who can use deception – such as head fakes or fake slapshot – as a way to create space for him to shoot the puck from the point. He covers the ice well in the defensive zone and uses his body to physically impose the opposition when needed.
Lambos will need to work on his skating technique, as he must retool his stride and his explosiveness. Decision-making is another area in need of improvement, as he often holds the puck for too long without making a decision. This often causes attackers to strip the puck away from him. He projects to be a really solid top-four defender.
Round Two, 54th overall – Jack Peart, D
An undersized, smooth-skating defenseman, who split some time this season with