August 32-in-32: Nashville Predators
Curtis Rines
2021-08-15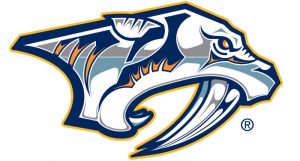 The 32-in-32 Series is an annual event here at DobberProspects! Every day in August we will be bringing you a complete breakdown of a team's Draft, and insights into their off-season movements thus far. Following this up in September, we will dive into every team's prospect depth charts with fantasy insights and implications for the upcoming seasons. Check back often, because we plan on filling your hockey withdrawal needs all off-season long!
**********
After a season of ups and downs, it seems that General Manager David Poile has decided it is finally time for a rebuild (or re-tool, depending on who you ask) in Nashville. 
After a late-season surge and a competitive playoff series against the Carolina Hurricanes, it was intriguing to see what direction Nashville would go in the off-season. Yet, the front office took little to no time to show the fans their plan. Longtime Preds like Viktor Arvidsson, Ryan Ellis, and Pekka Rinne are gone as the youth seems bound to take over. 
The fans in "Smashville" are still waiting to see their team hoist the Stanley Cup, and after coming so close in 2016-17, the road back seems long. The first step to get there comes through the draft, and with six picks in the 2021 NHL Entry Draft, including two first-rounders, the Preds have begun to restock their cupboards. Let's take a look at what prospects have been added to the mix.
Draft Recap
Round One, 19th Overall – Fyodor Svechkov, C
Nashville started their picks by taking arguably the best two-way player in the draft with Svechkov. The defensive intelligence is off the charts. Whether it's his backchecking, supporting down low in his zone, breaking up plays, or creating turnovers, Svechkov does it all. This area of the game is his bread and butter; he can play on the penalty kill or in a shut-down role against the opposition's top line with excellent results. I am not a massive fan of comparisons, but Philip Danualt is too obvious not to bring up when looking at his style of play.
Besides his two-way play, his skating can be a bit up and down. The straight-line speed is there, but the edge work leaves much to be desired. If the Preds' development staff can work on this, his acceleration will be much more explosive. Although strong off the rush, improving his patience will allow Svechkov to become a more dynamic player in the offensive zone. At times, his shot selection is poor, leading to wasteful opportunities. Svechkov is set to start next season in the KHL with SKA St. Petersburg after productive stints in both the MHL and VHL. If the offensive game can continue to improve, this "safe" pick can turn into one with real upside for the Preds.
Round One, 27th Overall – Zachary L'Heureux, LW/C
L'Heureux is one of the picks that I will be keeping an eye on most across the entire league. His style of play is one that many NHL teams wish they could have. A big power-forward who is a pure goal scorer. Sounds perfect, right? Well, that is only one side of the story. Until L'Heureux can prove that his discipline has improved, it will always be the biggest concern of his game; four suspensions in a single season are too hard to ignore. 
Away from the negatives, as mentioned, L'Heureux is a natural-born goal scorer. He has a plethora of shots, with his signature being his wrist shot, in which he has a wicked quick release. He can provide size and playmaking ability to open up space for his linemates, whether on the rush or in the cycle. Creativity does lack at times but having the ability to make the right pass at the right time is just as beneficial. 
Even with the ability to play down the middle, L'Heureux projects as a top-six NHL winger. After 39 points in 33 games this past season in the QMJHL, look for him to explode even more production-wise and push for a spot on the Canadian World Juniors team during 2021/22.
Round Three, 72nd Overall – Anton Olsson, LHD
Known as one of the NHL's premier defensemen development systems, Nashville starts their first of three defensive picks in a row with Anton Olsson. Olsson is a strong skating, two-way defenceman. He may never contribute to an NHL powerplay, but he can be effective offensively at five-on-five while providing reliable defense. 
Another year or two in the SHL will benefit Olsson's development the most. After playing 39 games for Malmo already this past season, expect him to continue to develop into a more expanded role. 
Round Four, 115th Overall – Ryan Ukfo, RHD
Out of the three defencemen selected by the Preds, Ufko is my favorite. The offensive potential is top-tier, as he scored ten goals and 39 points in 53 games for the Chicago Steel this past season. He easily could have gone earlier in the draft as some projected him in the early second round, but I think a couple of aspects of his game may scare some teams.
The first is his skating. Ufko is a fine skater but lacks the explosive speed to be a top offensive defenceman. If Nashville plans on him potentially running a powerplay one day, they need to find a way to make Ufko a more dynamic skater, with and without the puck. 
The second weakness of his game is decision-making. The style of play that Ufko possesses is one we see plenty of in the NHL, yet, a common occurrence with a player like him seems to be mental mistakes. When Ufko falls under pressure in his own zone, he can have lapses in his decision-making, leading to turnovers, poor passes, or direct scoring chances for the opposition. As someone who has watched lots of Jake Gardiner, I know that these mental lapses can be detrimental in critical situations. If Ufko can work on this, he has the potential to be a talented offensive top-four defenceman. 
Round Four, 124th Overall – Jack Matier, RHD
Matier is a pure defensive defenceman. He can provide solid breakout passing and transitional game, but his offensive upside is limited. Like Ufko, there is some skating development to be had. Matier is an inconsistent skater, especially when it comes to straight-line. If he wants to continue to be an asset in the transitional game as he goes pro, these speed and skating inconsistencies will need to be resolved. 
With the limited offensive upside at the moment, I do not see Matier as anything more than a third-pair defenceman or a complementary player in a shut-down role. His reliable defensive game is what he is built off of, and if it begins to falter, his road to the NHL may be prolonged.
Round Six, 179th Overall – Simon Knak, RW
Finishing off the draft for the Predators is two-way forward Simon Knak. He has a wicked shot and great vision, but as an overager, has built his game off of his defensive talents. Knak can do a little bit of everything on the ice. He can open up space for his teammates, has sound positioning in his own end, and his shot allows him to be a sneaky goal threat. 
Unreliable production before his overage year does raise questions about his upside, but if he can become a more consistent player overall, I could see him becoming a solid bottom-six winger in the big leagues. Still, he has a lot to improve on to get to that point.
Offseason Moves
RESTRICTED FREE AGENTS
Received Qualifying Offer:
Jeremy Davies (LHD)*

Dante Fabbro (RHD)*

Tanner Jeannrot (LW)*

Mathieu Olivier (RW)*

Rem Pitlick (C)*

Anthony Richard (C)*

Juuse Saros (G)

Eeli Tolvanen (LW)
*Signed an extension as of this article
Did Not Receive Qualifying Offer:
Lukas Craggs (LW)

Josh Wilkins (C)
Signed Contract Extension:
Frédéric Allard (RHD) (Signed one-year, two-way extension- $750,000 cap hit)

Jeremy Davies (LHD) (Signed one-year, two-way extension – $750,000 cap)

Ben Harpur (LHD) (Signed one-year extension – $800,000 cap hit)

Anthony Richard (C) (Signed one-year, two-way extension – $750,000 cap hit)

Mathieu Olivier (RW) (Signed two-year extension – $750,000 cap hit)

Tanner Jeannrot (LW) (Signed two-year extension – $800,000 cap hit)

Cole Smith (LW) (Signed one-year, two-way extension – $750,000 cap hit)

Dante Fabbro (RHD) (Signed two-year extension – $2,400,000 cap hit)

Rem Pitlick (C) (Signed one-year, two-way extension – $917,831 cap hit)
Other Signings:
Zachary L'Heureux (LW/C) (Signed three-year, entry-level contract)
UNRESTRICTED FREE AGENTS
Extended:
Mikael Granlund (C/RW) (Signed four-year extension – $5,000,000 cap hit)

Michael McCarron (RW/C) (Signed two-year, two-way extension – $750,000 cap hit)
Incoming:
Matt Tennyson (RHD) (Signed two-year, two-way contract – $750,000 cap hit)

David Rittich (G) (Signed one-year contract – $1,250,000 cap hit)

Matt Luff (RW) (Signed one-year, two-way contract – $750,000 cap hit)
Outgoing:
Pekka Rinne (G) (Retired)

Erik Gudbranson (RHD)

Erik Haula (C/LW) (Signed two-year contract with BOS – $2,375,000 cap hit)

Calle Jarnkrok (LW/RW) (Claimed by SEA in the expansion draft)

Brad Richardson (C) 

Luca Sbisa (LHD) 

Tyler Lewington (RHD) (Signed one-year, two-way contract with BOS – $750,000 cap hit)

Sean Malone (C) (Signed one-year, two-way contract with BUF – $750,000 cap hit)

Kasimir Kaskisuo (G) (Departed the NHL to sign with Leksands IF in the SHL)

Jarred Tinordi (LHD) (Signed two-year contract with NYR – $900,000 cap hit)
TRADES
Viktor Arvidsson (Traded to LAK for a 2021 second-round pick and a 2022 third-round pick)

Ryan Ellis (Traded to PHI for Nolan Patrick and Philippe Myers)

Nolan Patrick (Traded to VGK for Cody Glass)
*Draft pick swaps during 2021 NHL Draft not included
Overall Recap
As you can see, Poile is now in a re-tool phase for the franchise. The loss of Arvidsson, Ellis, and Jarnkrok will be heavy, but the hope is that the continued development of players such as Eeli Tolvanen, Phil Tomasino, and Alexandre Carrier can help to soften the blow. This does not even begin to describe what the retirement of Pekka Rinne means to this team. His play has declined over the last few seasons, but he was an irreplaceable presence in the locker room, especially as a mentor to fellow goalie and compatriot Juuse Saros. It will take a lot before any player comes close to leaving the legacy that Rinne did in Nashville.
Forwards
The forward group is the toughest to predict for the Preds. Fans everywhere continue to wait for Ryan Johansen and Matt Duchene to look anywhere like their former selves, and each year it seems less likely to happen. Luckily, Nashville has two studs on their left side to carry most of the offence, Filip Forsberg and Eeli Tolvanen.
Forsberg is the definition of consistent. He guarantees 20+ goals and 50+ points every year with the upside to go 30 goals/30 assists. His fantasy upside may take a hit this year with the loss of Jarnkrok and Arvidsson but look for him to be the primary option on the powerplay. Behind him is Tolvanen.
Tolvanen took longer than expected to make it to the NHL, but in his first full season with the Preds, he potted 11 goals and 22 points in 40 games. His goal-scoring talent has always been there, and if he can continue to unlock it, he should be a breakout candidate in all formats of fantasy.
One new name to watch in this forward group is Cody Glass. The former sixth overall pick struggled to stick in the Golden Knights lineup due to injuries and consistency issues. However, with the lack of clear-cut top-six centers in Nashville, this is a prime opportunity for him to show off the skill that made him such a highly-regarded prospect. Putting his playmaking abilities with a shooter like Tolvanen could be a recipe for success in an offense looking for goals wherever they can find them. 
Defensemen
What many consider the signature of the Nashville franchise, the defense is the most intriguing it's been in years. Losing a player like Ryan Ellis is a blow to any team. He is one of the best two-way defensemen in the league when healthy, with the ability to play in all situations while providing offensive production and reliable defending. But, note the words "when healthy." Ellis has only ever played one 82-game season in his entire NHL career. He has struggled to stay healthy, which takes away from Nashville's usual defensive depth. 
Even with his departure, Nashville still has two proven top-four d-men in their captain Roman Josi and Mattias Ekholm. If things go south this year, do not be surprised to see Ekholm move at the deadline as he is entering the last year of his contract. The more exciting storyline comes from who will fill out the rest of the top-four? Looking at CapFriendly's projected depth charts, Philippe Myers and Alexandre Carrier will fill those last two spots. I think that is the most reasonable guess, but Dante Fabbro will not go down without a fight.
At one time, the top defensive prospect in Nashville's system, Fabbro has not become the reliable top-four defenseman everyone expected him to be. Yes, he can fill in a spot in the top four if needed, but his consistency is not yet there to just hand him that spot. With the arrival of Myers and the development of Carrier, Fabbro is going to enter training camp with a bit of a chip on his shoulder to prove he is still on his way to becoming the player that he has the potential to be.
Looking at the depth options, David Farrance, Frederic Allard, and Jeremy Davies will all fight for spots on the roster, along with NHL veterans Ben Harpur and Matt Tennyson. The internal competition will certainly help and should give both the NHL and AHL coaching staff a lot to consider. The AHL defense will look very promising this season, no matter what, with the potential of having at least four U-25 defensemen on the team. 
Goalies
Since we already talked about the loss of Rinne, we will focus on the current situation. Having Saros is massive for the Preds. As long as contract negotiations go well, they have their goalie for the foreseeable future. He was incredible last year as he saved 7.75 goals above expected, according to Evolving-Hockey.com, which ranked ninth in the league for qualified goaltenders. Saros continuing to develop on his current trajectory should put him right in the Vezina conversation once again in the 2021/22 season. 
To replace Rinne, David Rittich was signed to a one-year contract. Rittich, who spent time with Calgary and Toronto last season, is an interesting case for the backup spot. Since he saved 5.06 goals above expected in the 2018/19 season, he has been below league average in each of his last two years. This season in 19 games played, Rittich allowed 5.78 goals more than expected. From watching his games in the North Division, he looks pretty inconsistent at times and will noticeably get frustrated with himself during poor performances. If Rittich can provide league average goaltending behind Saros, they will be set in net; if not, they may need to look to the minors. 
In the system, Nashville has one of, if not the best, goaltending prospect in the world. Yaroslav Askarov is an absolute monster between the pipes and is set to return to the KHL for at least one more year. Whenever he decides to come over to North America, I wonder how Nashville handles the potential Saros/Askarov tandem. In terms of goalies that may push Rittich for the backup spot, the primary suitor is Connor Ingram. After a .933 save percentage over 33 games in the 2019/20 season in the AHL, Ingram struggled mightily this year with a .899 save percentage. However, that was in just five games. If Ingram can return to the form he had just two years ago, there is a high possibility that he forces John Hynes's hand to make him the backup if Rittich falters. 
**
Curtis Rines
Follow me on Twitter @curtis_rines for more Nashville Predators content and updates!
LATEST RADIO & DRAFTCASTS