August 32-in-32: Montreal Canadiens
Pablo Ruiz
2021-08-14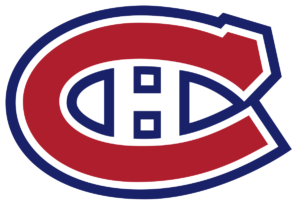 The 32-in-32 Series is an annual event here at DobberProspects! Every day in August we will be bringing you a complete breakdown of a team's draft and insights into their off-season movements thus far. Following this up, the September 32-in-32 Series will dive into every team's prospect depth charts with fantasy insights and implications for the upcoming seasons. Check back often, because we plan on filling your hockey withdrawal needs until the season begins!
******************
The Canadiens followed up an offseason that saw them be the most active team in the league with a regular season in which they lost more games than they won. However, their changes ended up paying off during the playoffs when they made an unexpected run to the Stanley Cup finals. With the growth of the likes of Cole Caufield and Nick Suzuki, the Canadiens and general manager Marc Bergevin looked to continue the upward trajectory that the franchise has seen over the course of the last two years.
Draft Recap
The Canadiens made nine total picks in this year's draft including four players from their backyard in the QMJHL. However, they made headlines for all the wrong reasons by drafting Logan Mailloux in the first round.
Round One, 31st Overall – Logan Mailloux – RHD
At this point, most people know the Mailloux story. The defenceman renounced himself from the draft after being charged in Sweden for taking pictures of a woman without her knowledge during consensual sex and distributing without her consent. There are a lot of deep-rooted issues in hockey culture and the Canadiens drafting this player even after he asked not to be drafted is a perfect example of that. Marc Bergevin and his staff were more concerned about drafting a player than isolating a huge portion of their fanbase, which is what they did. The Canadiens embarrassed themselves with this draft pick, they embarrassed the NHL, and they embarrassed anyone who cares about hockey and wants to see the sport grow.
At this stage, it is more important for Mallioux to develop as a person than to develop as a player. It is even more important for people on the outside looking in to show empathy to the victim, and hold Mailloux responsible for his actions because it is clear that the Canadiens have no interest in doing that by drafting him.
With that being said, Mailloux is a talented player with a lot of potential. He is a strong skater, with the ability to join the rush and recover defensively without getting caught. He has both an effective slap shot from the blue line and a quick-release wrist shot that can beat goalies clean. The 6-2 rearguard will return to the OHL next season for the London Knights, a junior organization with the resources that many professional teams possess. This will give him a great opportunity to grow, both as a person and as a player. It would be best to hold off on drafting him in any fantasy keeper league until his off-ice concerns are figured out. For now, the risk outweighs the reward.
Round Two, 63rd Overall – Riley Kidney – C
Kidney had solid production in the regular season, scoring 38 points in 33 QMJHL games, but his draft stock really skyrocketed in the playoffs where he put up 17 points in nine games. He is a crafty forward who attacks with pace. There are still quite a few flaws to his game, however, as he can tend to bite off more than he can chew in the offensive zone by stickhandling himself into a corner and turning the puck over. He will return to play for Acadie-Bathurst next season, where he will be expected to put up a strong offensive production while also building on his overall 200-foot game.
Round Two, 64th Overall – Oliver Kapanen – C
Oliver Kapanen is the nephew of former NHLer Sami Kapanen, and the cousin of current Pittsburg Penguins forward Kasperi Kapanen. Oliver has produced at every level in Finland, including 41 points in 37 games for KalPa's U20 team this past season. His greatest strength comes from when he is in tight areas where he is able to be elusive, get open, and use his deadly shot and strong finishing ability to create offense. Kapanen will most likely get an opportunity in Liiga, the Finnish men's league, next season. You can also expect him to play for Finland at this year's World Junior Championship.
Round Three, 87th Overall – Dmitri Kostenko – RHD
An offensive-minded defenseman that likes to jump up in the play and shows confidence with the puck on his stick. Kostenko put up nine points in 10 MHL games on a weak team but spent most of the year on an equally weak team in the VHL in which he had 10 points in 30 games. There are a lot of reasons to be intrigued by this pick but Kostenko still lacks refinement in his game. He will likely spend most of his time in the VHL again next year.
Round Four, 113th Overall – William Trudeau – LHD
Trudeau's greatest strengths are his poise with the puck, his ability to avoid opposing forecheckers, and his ability to transition the puck up the ice. He had a breakout season offensively, going from 0.26 points per game in 2019-20 to 0.78 points per game this past season. Trudeau was invited to the Canadian U20 summer showcase which will give him an inside track to make the roster for the upcoming World Junior Championship.
Round Five, 142nd Overall – Daniil Sobolev – RHD
At only 154 pounds, Sobolev punches above his weight class. The undersized defenseman loves to be engaged physically and is very active in breaking up plays in the defensive zone. He did not get a chance to play this year because he was committed to the OHL who had to cancel their season. Next year he will join the Windsor Spitfires where fans will get a better sense of a player who has not played in over a full year.
Round Five, 150th Overall – Joshua Roy – RW
Roy is a physical player with a high-end shot that can beat goalies cleanly leading to an impressive 13 goals in 20 QMJHL games. Roy is a former first overall pick in the QMJHL draft and has a strong statistical profile. The biggest cause of concern is his skating, as he plays at a slow pace even for the junior ranks. Roy will return to Sherbrooke next season and will be a strong candidate to lead the league in goals.
Round Six, 191st Overall – Xavier Simoneau – C
The 20-year-old forward finished his fourth season in the QMJHL with his third consecutive season at over a point per game. Simoneau who was finally drafted in his D+2 season was likely passed on in the last two years because he is 5-7 and not the most impressive skater. Despite his small stature, Simoneau likes to get involved physically on the forecheck in order to turn pucks over. The Quebec-born center has been the captain for the Drummondville Voltigeurs for the last two seasons.
Round Seven, 214th Overall – Joe Vrbetic – G
When you look at Vrbetic's stats from the 2019-20 season, it is not a very flattering picture. The 6-6 goaltender had an ugly 4.23 goals against average and a .881 save percentage. The caveat for these stats is that his team, the North Bay Battalion, was by far the worst team in the OHL. Given Vrbetic's size, athleticism, and the fact he has not played in over a year, there is reason to believe with the right guidance that Vrbetic can be a diamond in the rough, but he is certainly a project.
Offseason Moves
Incoming:
David Savard signed for four years at $3.5 million per season. The right-shot defenseman is coming off a Stanley Cup win with the Tampa Bay Lightning. Savard will fit well with the Canadiens' defensive core as he is a defense-first player who plays physical and blocks shots.
Mike Hoffman signed at three years for $4.5 million per. The sharpshooting winger is known as more of a powerplay specialist at this stage of his career with 17 of his 36 points last year coming on the man advantage.
Mattieu Perreault signed a cheap one-year deal at $950k. He will be useful depth for the Canadiens as he can play up and down the lineup and can be used on the penalty kill.
Cèdric Paquette signed an identical deal to Perreault. He will be used as a fourth line forward who can bring some physicality and energy to the lineup.
Chris Wideman signed a one-year deal at the league minimum to be the seventh defenseman for the Habs next year. He really impressed in the KHL last season where he put up 41 points in 59 games.
Outgoing:
Philip Danault signed in LA for six years at $5.5 million per which was always going to be out of the Canadiens price range. Danault faced a lot of criticism in Montreal for his lack of offensive output but deserves credit for being one of the best defensive forwards in the league over the last three seasons. Not to mention he was a fixture on the Canadiens' first line with Tatar and Brendan Gallagher over the past three seasons. A line that one could argue was one of the best in the league over their time together.
Tomas Tatar left to sign in New Jersey for two years at $4.5 million per after being a healthy scratch for most of the Canadiens' playoff run. Tatar has a history of not being able to produce in the playoffs which became enough of an issue that the Canadiens and Tatar decided to part ways. During Tatar's three-year stint in Montreal, he ledthe team in points by a decent margin with 149 points in 198 games.
Shea Weber was not traded and is still under contract, but all reports indicate that the Canadiens' captain isn't likely to play this season, or perhaps ever again. The 35-year-old is dealing with numerous injuries including his foot, ankle, and knee. Weber will go down as one of the best defensemen of his generation and will be difficult to replace both on and off the ice.
Eric Staal, Corey Perry, Jon Merrill, Erik Gustafsson, Michael Frolik, and Cale Fleury were all let go in free agency, and in Fleury's case lost to expansion. That is a lot of depth that the Canadiens have lost and will have to replace mostly from within.
The Canadiens lost more quality than they gained this offseason, however, they will look to their young core to step up and carry on the momentum they built during their Stanley cup run. Stay tuned for another 32-in-32 article in September where I will focus on the bigger-picture organizational overview which will include: depth chart risers and fallers and an updated top ten prospect list.
LATEST RADIO & DRAFTCASTS