August 32-in-32: New Jersey Devils
Hadi Kalakeche
2021-08-13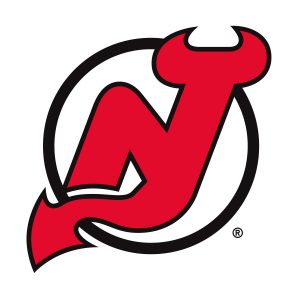 The 32-in-32 Series is an annual event here at DobberProspects! Every day in August we will be bringing you a complete breakdown of a team's Draft, and insights into their off-season movements thus far. Following this up in September, we will dive into every team's prospect depth charts with fantasy insights and implications for the upcoming seasons. Check back often, because we plan on filling your hockey withdrawal needs all off-season long!
**********
The New Jersey Devils entered the 2021 NHL Entry Draft with two first-round picks, including the fourth-overall selection. Their objective was to deepen their prospect pool with higher-end talent and hopefully add some tools to their rebuilding phase.
The draft in question was packed with defensive prospects at the top-end, and rich with good forward prospects in later rounds. With Jack Hughes' brother, Luke, ranked among the top-rated prospects in the draft, the fourth-overall selection the Devils had in hand was followed closely by the scouting sphere, anxious to see if the team would reunite the siblings.
Draft day
Scouts' predictions were quick to be confirmed, as the Devils selected defenseman Luke Hughes with their fourth-overall pick. A swift skater like his two older brothers, Hughes has the added benefit of decent size (6-2) and a larger wingspan. He is set to join the Michigan Wolverines in the NCAA, along with his draft-year peers in Owen Power, Matt Beniers, and Kent Johnson, in order to further develop his game in preparation for the NHL.
The Devils instantly add a ton of offensive potential from the back-end with Hughes and solidify their blue line for the next couple of decades, with Ty Smith still in his first years of pro hockey.
Hughes went right around where he was ranked, especially after the Draft lottery was announced and it was known that the Devils were picking fourth. He was first-overall on a couple of boards and was rarely seen outside of the top-10. A shrewd pick-up for New Jersey, even without taking into account the marketing optics of having two brothers on the same team.
The team then picked Chase Stillman 29th-overall in a bit of a head-scratcher; the young center was only properly seen at the U-18 worlds, in which he was average with four points in seven games from Team Canada's fourth line. His centerman for most of the tournament, Francesco Pinelli, ended the team's run with 11 points in seven games and was selected 42nd. There were many names left on the board that will likely outshine Stillman, whose never-give-up mentality and dedication to his team are more prevalent than his puck skills, pointing towards a support-role ceiling.
Day two
Day two started off slow for the Devils, as they did not pick in the second round for the second year in a row after, trading both picks for Nikita Gusev in 2019. With their third-round, 68th-overall pick, the Devils picked up Samu Salminen way later than he should have gone. A large frame and sound puck skills highlight his profile, with decent scoring ability to boot.
The Devils then selected goaltender Jakub Málek with their 100th-overall pick, betting on the netminder's track record in the Czech second division to one day translate to the NHL. They then continued on their European run by selecting defense-first, Finnish blueliner, Topias Vilén 129th-overall, followed by Swedish defenseman Viktor Hurtig 164th, and overage Russian forward Zakhar Bardakov 203rd. The latter is a smart pick-up for the team, as he is already playing pro in the KHL and has not looked off in the slightest so far.
Post-Draft
After adding the prospects that they did, the Devils had a big task ahead of them: build for the near future, rather than the distant one. And boy did they ever: the team managed to land the biggest unrestricted free agent in the pond, signing defenseman Dougie Hamilton to a seven-year, $63 million contract, for a $9 million yearly cap hit. After losing Ryan Murray to free agency, the team saw an opportunity to go big and took it brilliantly. GM Tom Fitzgerald utilized the usually untouched cap space he had in hand and made the team twice as better overnight.
Hamilton's presence on the back-end shouldn't hinder Ty Smith's opportunities, as they play opposite flanks on the blue line and could potentially play together at some point in the year. 
The team also added goaltender Jonathan Bernier for two years at just over $4 million AAV; he should help carry the load behind MacKenzie Blackwood this year. A goaltender with experience and the ability to take over if the main guy gets injured.
Another big free agency splash followed when the Devils got their hands on Tomas Tatar for two years, at $4.5 million per, to flank one of Hughes or Hischier and add a dual-threat offensive winger to their arsenal. The team also re-signed Yegor Sharangovich and Janne Kuokkanen, two RFAs who had breakout seasons in 2020-2021. Their respective two-year deals ensure that the Devils can retain their rights as RFAs again when their deals expire and go to arbitration if their demands are too high two years from now.
They traded Will Butcher, Mikhail Maltsev, and Nick Merkley in the off-season, obtaining defensemen Ryan Graves and Christian Jaros in return. Merkley's time in New Jersey was coming to an end one way or another, as the team didn't seem too keen on giving him an shot at their lineup. The Butcher trade was a tad confusing, as the team traded him, along with a fifth-round pick, for "future considerations", which we all know to mean little to no return in the NHL. The additions of Graves and Jaros, however, will serve to make the team more competitive immediately.
At this current time, the team still owns the RFA rights of Marian Studenic, Gilles Senn, and A.J. Greer, and has yet to sign UFAs Ben Street and Matt Tennyson. Signs point to them not returning, especially with the Devils' offseason moves so far.
Draft Recap
Round One, 4th overall – Luke Hughes, LD
With a very high pick at fourth-overall, the Devils had a plethora of great prospects to choose from, from whichever position they saw fit to fill – if they wanted centers, William Eklund and Kent Johnson were available. If they wanted a goaltender, Jesper Wallstedt was there. And if they wanted defenders, well, they had a great array of them to choose from; with Brandt Clarke, Simon Edvinsson, and of course Luke Hughes free for the taking.
The team opted to reunite Hughes with his brother Jack, who centers the team's top line and is set to be the Devils' star forward for the next couple of decades. The optics of having two brothers on your team, and hopefully having them both be the faces of the franchise, will help the Devils draw more local fans to arenas, and more fans abroad to their screens to watch the two play together.
Hughes' strength is his elite skating ability, which he shares with his brothers Jack and Quinn. The three have a signature smoothness to their stride, moving in all four directions effortlessly. Luke has the added advantage of size, as he can cover more ground using his longer limbs and uses that advantage to defend aggressively off the rush. He closes down on forwards with purpose and timing, forcing mistakes and turnovers off their sticks with regularity.
His ability to locate teammates and find seams to get them the puck is near-unrivaled among the available defensemen in 2021. He can also create seams with his tendency to walk the blue line and drag the opposing box out of position. He has good hands to navigate stick checks and retain possession and can recover loose pucks off the boards with little to no difficulty.
Hughes' weaknesses start and end in his own zone; despite his size at 6-2, he can get pushed off the puck when he doesn't have the opportunity to get his feet going, and can occasionally lose tracks of forecheckers as they circle around the net. I'd like to see him a bit more aggressive in front of his own net as well, as he can lose body positioning a bit too easily. His core strength seems good, so it's likely a matter of utilizing his body more intelligently when he is involved in battles for space, and he will likely wrinkle out his positioning woes when he learns to shoulder-check a bit more.
His shot leaves a bit to be desired, but Hughes will likely fill out his upper-body frame and have a bit more power behind his release by the time he reaches the NHL. Overall, Hughes was a deft pick-up for the Devils, who look to build their team from the back-end.
Round One, 29th overall – Chase Stillman, C/RW
Stillman's selection at this point of the draft had a lot of Devils fans wondering what was on the team's mind. He was among Team Canada's least-impressive attackers at the U-18 Worlds, ending the tournament with only four points in seven games played from the fourth line. He was centered for most of the tournament by Francesco Pinelli, who was available when the Devils went to the stage and outshone Stillman massively, scoring 11 points in seven games in that tournament.
Stillman's main offensive ability is his playmaking, which he uses to find teammates with quick one-touch plays and distribute the puck in all directions. He has sound vision as well to locate danger on both sides of the puck, but his main and prominent strength is his tenacity and drives to make plays happen. He never gives up, putting relentless pressure on opponents and causing turnovers all over the ice, and he has enough gas in the tank to skate hard all shift long, all game long. He's rarely caught puck-watching or standing still, and the energy he brings is contagious.
When playing abroad in Denmark's under-20 level, he focused a bit more on shooting the puck, earning nine goals and seven assists in eight games. He can still shoot the puck well, but his release is a bit slow and will need some fine-tuning on the mechanic's side. His physical game was on display at the U-18 worlds, as he didn't hesitate to play his checking role and throw opponents down in pursuit of the puck.
The main downside with Stillman is his offensive ceiling; at his absolute best, he could earn 60 points at the NHL level, and that is if he plays top minutes with elite teammates. He could develop the tools required in the next couple of years, but most prospects that develop offensively already show at least a glimpse of that potential at his age; with Stillman, signs point towards a career in the bottom-six forward group. With Alexander Holtz and Dawson Mercer in the pipeline already, the decision to reach for a right-winger in Stillman is one that likely doesn't happen if the Devils owned a second-round pick in 2021.
 Round Three, 68th overall – Samu Salminen, C
In the third round, the Devils made up for their reach for Stillman by picking up Salminen a good twenty selections after our final rankings had expected him to go.  His creativity and calm demeanor allow him to locate and exploit open ice with an array of smart passes, which he adapts to the situations at hand. He can play through defenders with ease and can defend very well off both the rush and the cycle.
In 17 games at the Finnish U-20 level, he scored 26 points, including 10 goals, which came off of his above-average shooting ability. His mechanics need work, but he picks his corners with ease and masks his release quite well.  He used that goal-scoring ability to earn a goal per game at the U-18 World Championship, leading his team in that metric. He also led the entire Finnish U20 league in points per game and primary points per game, both at even-strength and on the power-play (per Pick224).
Salminen's skating is his biggest weakness, as his size (6-3) really shows in his stride; he sometimes seems like he has work boots for skates, and he cannot regularly get involved in transitions as a result. He also shows a tendency to overhandle the puck, looking off one-two pass opportunities in favor of taking the puck himself to where it's dangerous.
His size and reach facilitate his stick checking, which he uses efficiently and intelligently to disrupt wingers on the cycle or to block a passing or shooting lane. He is calculated and poised in his approach, pouncing at the right moments instead of running at full steam in every direction. This is likely for lack of a better option, as Salminen cannot afford to go all-out in every direction without the foot speed to recover and regain his spot in the team's defensive formation.
As Salminen grows into his final product, it will be interesting to see how his calm approach translates to the fast-paced NHL game; if the smaller ice surface and slimmer window of hesitation prove to be a challenge, he might not end up working out as a prospect. However, if Salminen manages to take in information at the speed required for the NHL game, expect him to be a staple of the team's middle-six. Either way, he seems to be a great leader, as he has worn a letter on almost every team he's been a part of.
Round Three, 100th overall – Jakub Málek, G 
Jakub Málek is an overage goaltender who spent most of his 2020-2021 season in the Czech second division, earning a 2.29 goals-against average (GAA) and a .912 save percentage (sv%) in 14 games. For the second year in a row, the Devils have used one of their mid-round picks on an overage netminder, after using their 84th pick last year to select Nico Daws.
The netminder uses his brain effectively when tending to his duties; when the puck is behind or near his net, he keeps his stick in the slot to block the cross-seam option, scanning to locate the closest threat. He also plays the puck intelligently and can handle himself quite well outside of his net. He has great lower-body strength and flexibility to go from post-to-post and cover the bottom half of the net on left-right plays, and he has good desperation instincts and timing. His mechanics are decent, but could use some polishing; he sometimes can slide too far to either side.
He is more susceptible to point shots and deflections, as he has a low stance that is exploitable from afar. He can also let the occasional sliding puck through his wickets, due to a larger leg spread in his posture.
The Devils' selection of Málek at this range was a bit surprising, especially after having added Daws last year; the netminder's presence at the World Junior Championship was not impressive, playing in only one game and ending it with a .862 sv%. His stats so far have been overshadowed by Nick Malík, a yet-to-be-drafted goaltender of the same age, who earned the starting role at the tournament (1.76 GAA, .924 sv%) and has had better numbers than Málek in both of the last two seasons in the Czech second division. A strange pick, especially with the goaltender depth the team has.
Round Five, 129th overall – Topias Vilén, LD
Vilén's selection at 129th is a safe one for the Devils; the 6-foot left-handed blueliner has a profile that points towards a role in pro hockey, but his ceiling is about as high as his floor. The Finnish defender played most of his draft year in the Liiga, Finland's top division of men's hockey. He scored eight points in 35 games, mainly due to his shooting mentality from the point.
He projects as more of a defensive-minded blueliner, with his strengths being, well, his strength, along with his defensive responsibility. He can break up plays efficiently and box out the slot with authority, along with the occasional crushing hit.
Vilén's puck skills start and end with his shot. He can wire it with a lot of force, but if he is put in situations where he needs to take a couple of touches through traffic, odds are he's losing the puck. His decision-making on breakouts shows a focus on efficiency and defense, as he rarely tries stretch passes or line carries, opting for short dishes or dump-outs to release pressure. Given his above-average skating ability, working on carrying the puck out more would benefit his game greatly.
If Vilén makes it, he will likely be a third-pairing or depth defender, with penalty-killing responsibilities and a knack for a well-placed shoulder check.
Round Six, 164th overall – Viktor Hurtig, RD
Hurtig is an overage right-handed blueliner from Sweden, who measures in at 6-foot-6 and 190 pounds. The 19-year-old played in the second and third divisions of Swedish men's hockey, as well as the country's U-20 junior league. He was kept scoreless in division 2, scored four points in seven games in division 3, and had eight points in 11 junior games. His lower scoring rates don't reflect the blueliner's decent puck skills, as his shooting, stickhandling, and passing make for a good base of puck-retaining abilities.
His skating foundation is solid, with good ankle flexion and stride recoveries, but his details are blurry; he stops moving his feet to pass or receive the puck, which gives him one or two fewer seconds to react and make the right play, and he tends to struggle when changing directions quickly.
On the defensive side, Hurtig uses his massive reach to close in on defenders quickly but was caught flat-footed often this season, especially against men. He would create turnovers and counter-attacks regularly when attempting to play the puck under pressure but makes good decisions on the breakout when he has the time and space to think.
Overall, Hurtig needs a lot of polishing, but his foundation of tools makes for a promising ceiling if he is refined correctly. 
Round Seven, 203rd overall – Zakhar Bardakov, C
The team's final selection of the 2021 NHL Draft is used to select their third overager of the day, opting for the 20-year-old Bardakov from Russia. The winger played nearly the entire season in the KHL with Vityaz Podolsk, a lower-tier club that failed to make the playoffs this year. The forward was tied for fourth among players his age for KHL points in 2020-2021, with 11 points in 44 games. He also appeared in the World Juniors for Russia, scoring a goal and an assist in seven games.
His main assets are his net-front presence and his ability to tip pucks past goaltenders, which combine to make him difficult to contain and keep outside of the slot. His skating is about average, with good separation ability to give himself some space while still struggling with tight turns because of a lack of outside-edge utilization. His puck skills are a bit higher than average, but not much to write home about.
The Devils will hope that their Yegor Sharangovich experiment is recreated in Bardakov, as the former was also 20 years old when he was drafted in the later rounds and just ended his rookie NHL season with 30 points in 54 games. The team might be onto something with their tendency to pick overagers in the fourth to seventh rounds.
Development Camp
The team's training camp is set to commence on September 15th, and all eyes will be on the multitude of young wingers looking to carve out a role in 2021-22. Prospects like Nolan Foote, Alexander Holtz, Dawson Mercer, and Graeme Clarke will try to make good use of their chance to showcase their abilities to the team. At the same time, the team will likely want to know what they can expect from defense prospects such as Kevin Bahl, Nikita Okhotyuk, and Michael Vukojevic, although the camp invitees haven't been announced yet and a lot can change from now until then. The team's current bottom-six and third defensive pair will try to retain their spots on the team but will have a lot of pressure from the young guns coming up.
Expect Holtz and Foote to make quite the splash when September comes around, while Mercer could sneak into the team's lineup on their fourth line. The team has improved its D core to the point that it seems unlikely anyone changes things up, especially with Luke Hughes well on the way to Michigan for his freshman year of college.
Offseason Moves
The Devils blew everyone away this offseason, landing the biggest free agent available in Dougie Hamilton while adding key pieces in Tomas Tatar and Jonathan Bernier, all for free. They also traded Mikhail Maltsev and a second-rounder for left-handed defenseman Ryan Graves and added another NHL blueliner in Christian Jaros in a one-for-one trade for Nick Merkley. Extending Janne Kuokkanen and Yegor Sharangovich by two years each was also brilliant, showing the team's up-and-coming guys that they can work hard enough to earn a contract. The team's biggest offseason question mark was the Will Butcher trade, which they obtained nothing to show for in return.
The team has massively improved its hopes for success, with a chance to potentially compete for a playoff spot this season due to their additions. If Hamilton plays at the level he is known to play if Jack Hughes and Nico Hischier have bounce-back seasons, and if Tomas Tatar continues driving play as he did in Montréal, all the team would need is a breakout rookie or two and they're in contention for a postseason run.
Incoming:  Dougie Hamilton, Tomas Tatar, Jonathan Bernier, Ryan Graves, Christian Jaros, Robbie Russo, Joseph Gambardella, Brian Flynn, Chase De Leo
Outgoing: Ryan Murray, Nick Merkley, Will Butcher, Connor Carrick, Aaron Dell, Josh Jacobs, Brett Seney, Matt Tennyson
The Devils are now quite clearly in a much better position than they were prior to this off-season, with five newly-acquired regular NHLers, one of whom is among the best defensemen in the league, along with the tons of future assets they added in the 2021 NHL Draft. With Luke Hughes in the system now, the Devils have ensured their future on defense, and have enough current pieces to make something happen this season.
I wrote an article earlier in the offseason for our partners at DobberHockey, ranking every team's prospect pool using upside and quantity, and the Devils came in 14th on the list. Their pool contains a good amount of high-potential forwards, but their average 2021 Draft bumped them down a couple of slots.
The team's rebuild seems like it's in its final stages, especially after adding Dougie Hamilton to their blue line; the Devils seem intent on giving their fans something to cheer for this season, and could very well be on their way up.
**
Hadi Kalakeche
Follow me on Twitter @HadiK_Scouting for more hockey scouting-related content!
Follow part two of DobberProspects' 32-in-32 series all September long! We will go through every team's prospect depth chart one-by-one, and present fantasy insights and what to expect from the team for the upcoming season. See you next month, same date!
LATEST RADIO & DRAFTCASTS