August 32-in-32: New Jersey Devils
Hadi Kalakeche
2021-08-13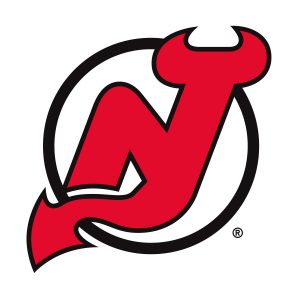 The 32-in-32 Series is an annual event here at DobberProspects! Every day in August we will be bringing you a complete breakdown of a team's Draft, and insights into their off-season movements thus far. Following this up in September, we will dive into every team's prospect depth charts with fantasy insights and implications for the upcoming seasons. Check back often, because we plan on filling your hockey withdrawal needs all off-season long!
**********
The New Jersey Devils entered the 2021 NHL Entry Draft with two first-round picks, including the fourth-overall selection. Their objective was to deepen their prospect pool with higher-end talent and hopefully add some tools to their rebuilding phase.
The draft in question was packed with defensive prospects at the top-end, and rich with good forward prospects in later rounds. With Jack Hughes' brother, Luke, ranked among the top-rated prospects in the draft, the fourth-overall selection the Devils had in hand was followed closely by the scouting sphere, anxious to see if the team would reunite the siblings.
Draft day
Scouts' predictions were quick to be confirmed, as the Devils selected defenseman Luke Hughes with their fourth-overall pick. A swift skater like his two older brothers, Hughes has the added benefit of decent size (6-2) and a larger wingspan. He is set to join the Michigan Wolverines in the NCAA, along with his draft-year peers in Owen Power, Matt Beniers, and Kent Johnson, in order to further develop his game in preparation for the NHL.
The Devils instantly add a ton of offensive potential from the back-end with Hughes and solidify their blue line for the next couple of decades, with Ty Smith still in his first years of pro hockey.
Hughes went right around where he was ranked, especially after the Draft lottery was announced and it was known that the Devils were picking fourth. He was first-overall on a couple of boards and was rarely seen outside of the top-10. A shrewd pick-up for New Jersey, even without taking into account the marketing optics of having two brothers on the same team.
The team then picked Chase Stillman 29th-overall in a bit of a head-scratcher; the young center was only properly seen at the U-18 worlds, in which he was average with four points in seven games from Team Canada's fourth line. His centerman for most of the tournament, Francesco Pinelli, ended the team's run with 11 points in seven games and was selected 42nd. There were many names left on the board that will likely outshine Stillman, whose never-give-up mentality and dedication to his team are more prevalent than his puck skills, pointing towards a support-role ceiling.
Day two
Day two started off slow for the Devils, as they did not pick in the second round for the second year in a row after, trading both picks for Nikita Gusev in 2019. With their third-round, 68th-overall pick, the Devils picked up Samu Salminen way later than he should have gone. A large frame and sound puck skills highlight his profile, with decent scoring ability to boot.
The Devils then selected goaltender Jakub Málek with their 100th-overall pick, betting on the netminder's track record in the Czech second division to one day translate to the NHL. They then continued on their European run by selecting defense-first, Finnish blueliner, Topias Vilén 129th-overall, followed by Swedish defenseman Viktor Hurtig 164th, and overage Russian forward Zakhar Bardakov 203rd. The latter is a smart pick-up for the team, as he is already playing pro in the KHL and has not looked off in the slightest so far.
Post-Draft
After adding the prospects that they did, the Devils had a big task ahead of them: build for the near future, rather than the distant one. And boy did they ever: the team managed to land the biggest unrestricted free agent in the pond, signing defenseman Dougie Hamilton to a seven-year, $63 million contract, for a $9 million yearly cap hit. After losing Ryan Murray to free agency, the team saw an opportunity to go big and took it brilliantly. GM Tom Fitzgerald utilized the usually untouched cap space he had in hand and made the team twice as better overnight.
Hamilton's presence on the back-end shouldn't hinder Ty Smith's opportunities, as they play opposite flanks on the blue line and could potentially play together at some point in the year. 
The team also added goaltender Jonathan Bernier for two years at just over $4 million AAV; he should help carry the load behind MacKenzie Blackwood this year. A goaltender with experience and the ability to take over if the main guy gets injured.
Another big free agency splash followed when the Devils got their hands on Tomas Tatar for two years, at $4.5 million per, to flank one of Hughes or Hischier and add a dual-threat offensive winger to their arsenal. The team also re-signed Yegor Sharangovich and Janne Kuokkanen, two RFAs who had breakout seasons in 2020-2021. Their respective two-year deals ensure that the Devils can retain their rights as RFAs again when their deals expire and go to arbitration if their demands are too high two years from now.
They traded Will Butcher, Mikhail Maltsev, and Nick Merkley in the off-season, obtaining defensemen Ryan Graves and Christian Jaros in return. Merkley's time in New Jersey was coming to an end one way or another, as the team didn't seem too keen on giving him an shot at their lineup. The Butcher trade was a tad confusing, as the team traded him, along with a fifth-round pick, for "future considerations", which we all know to mean little to no return in the NHL. The additions of Graves and Jaros, however, will serve to make the team more competitive immediately.
At this current time, the team still owns the RFA rights of Marian Studenic, Gilles Senn, and A.J. Greer, and has yet to sign UFAs Ben Street and Matt Tennyson. Signs point to them not returning, especially with the Devils' offseason moves so far.
Draft Recap
Round One, 4th overall – Luke Hughes, LD
With a very high pick at fourth-overall, the Devils had a plethora of great prospects to choose from, from whichever position they saw fit to fill – if they wanted centers, William Eklund and Kent Johnson were available. If they wanted a goaltender, Jesper Wallstedt was there. And if they wanted defenders, well, they had a great array of them to choose from; with Brandt Clarke, Simon Edvinsson, and of course Luke Hughes free for the taking.
The team opted to reunite Hughes with his brother Jack, who centers the team's top line and is set to be the Devils' star forward for the next couple of decades. The optics of having two brothers on your team, and hopefully having them both be the faces of the franchise, will help the Devils draw more local fans to arenas, and more fans abroad to their screens to watch the two play together.
Hughes' strength is his elite skating ability, which he shares with his brothers Jack and Quinn. The three have a signature smoothness to their stride, moving in all four directions effortlessly. Luke has the added advantage of size, as he can cover more ground using his longer limbs and uses that advantage to defend aggressively off the rush. He closes down on forwards with purpose and timing, forcing mistakes and turnovers off their sticks with regularity.
His ability to locate teammates and find seams to get them the puck is near-unrivaled among the available defensemen in 2021. He can also create seams with his tendency to walk the blue line and drag the opposing box out of position. He has good hands to navigate stick checks and retain possession and can recover loose pucks off the boards with little to no difficulty.
Hughes' weaknesses start and end in his own zone; despite his size at 6-2, he can get pushed off the puck when he doesn't have the opportunity to get his feet going, and can occasionally lose tracks of forecheckers as they circle around the net. I'd like to see him a bit more aggressive in front of his own net as well, as he can lose body positioning a bit too easily. His core strength seems good, so it's likely a matter of utilizing his body more intelligently when he is involved in battles for space, and he will likely wrinkle out his positioning woes when he learns to shoulder-check a bit more.