August 32-in-32: Washington Capitals
Pat Quinn
2021-08-30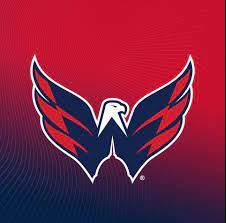 The 32-in-32 Series is an annual event here at DobberProspects! Every day in August we will be bringing you a complete breakdown of a team's draft and insights into their off-season movements thus far. Following this up, the September 32-in-32 Series will dive into every team's prospect depth chart with fantasy insights and implications for the upcoming seasons. Check back often, because we plan on filling your hockey withdrawal needs until the season begins!
*********
After another quick playoff exit, this time mostly due to injuries at the wrong time, the Washington Capitals' offseason has seen the team bring back all of the forwards but say goodbye to a couple defensemen. GM MacLellan is hoping that the team can stay healthy, fight off both father time and the injury bug while still being a Stanley Cup contender. He is also hoping his prized acquisition from the end of the 2020-2021 season, Anthony Mantha, can really take off in the Capitals top six.
Offseason Moves
Outgoing
The Capitals said goodbye to Zdeno Chara has the future Hall of Famer is still a free agent
The Capitals also traded Brenden Dillon to the Winnipeg Jets to recoup some of the picks lost in the Mantha trade, obtaining two 2nds in 2022 and 2023
Craig Anderson also left via free agency signing in Buffalo
Incoming
After being selected by the Seattle Kraken in the expansion draft the Capitals reacquired Vitek Vanecek for their own 2023 2nd round pick
Washington also signed Matt Irwin for depth on defense in the NHL, and Dylan McIlrath for depth on defense in the AHL
The Capitals also resigned Alex Ovechkin, but that should be a surprise to exactly no one
Draft Recap
The Capitals went back to the teams' trusty draft strategy: As safe as possible. Also, the trusty Washington selection of defensemen out of the WHL.
Round 2, 55th overall – Vincent Iorio, D
Iorio is a good bet to make the NHL as he is a very solid defenseman but not flashy with offense. The Capitals always seem to draft this type of defenseman every draft and two to three plus years after that player is in Hershey of the AHL and is close to making the roster. Iorio can transition play from defense to offense quickly with his slick passes out of the zone. He is also tremendous on defense and can stop plays with ease, especially one-on-one. Iorio will likely become a solid two-way defenseman with limited upside, and placed right on the second or third pairing.
Round 3, 80th overall – Brent Johnson, D
At 5-11 and 165 lbs, Johnson is a smaller defenseman player that will likely still grow some. As both a rookie, and a smaller defenseman, Johnson put up 32 points in 47 USHL games for Sioux Falls. There is a good amount of hidden upside offensively here as Johnson showed lots of skill. He is committed to go to the NCAA with the University of North Dakota as he will look to continue his development both on offense and defense. He needs to work on his game defensively as if he does not improve there he will just be a powerplay asset small defenseman in the higher levels. Johnson has the smarts to address the holes in his game, so he could have the upside to become a solid middle-pairing defenseman that can run a powerplay.
Round 4, 119th overall – Joaquim Lemay, D
This was Lemay's second stint with the ability to be drafted and the Capitals took the chance on the left-handed defenseman. He was the only player that played in the BCHL selected in 2021 draft. Lemay is a solid two-way defenseman (which is a Capitals staple of a draft maneuver) who will also be heading to the NCAA but with the University of Nebraska-Omaha. He is also a good transition player with limited upside. Lemay would likely become more of a #4 to #6 defenseman in the NHL.
Round 5, 151st overall – Håkon Hänelt, C
Hänelt is a player to take later in a draft. He is quite the boom/bust type of forward. He has skill, a bunch of it, but the other aspects of his game hold him back and is the reason to him having one goal in 22 DEL games. The men's league is quicker and requires faster thinking, so he was a step behind most of the time. Against players more around his level he can dominate play. Hänelt will be going to the QMJHL to play for the Gatineau Olympiques in 2021-2022. He could have a big season but do not let that fool you as he still has a ways to go.
Round 6, 176th overall – Dru Krebs, D
The Capitals are hoping that the immediate genes of the Krebs family will produce an NHL defenseman for them as Dru Krebs is the younger brother of Vegas' Peyton Krebs. While Iorio and Lemay are similar type players Johnson and Krebs are also the same type. A two-way defenseman with offensive upside, and a good bet to take late. If he is a hit then the Capitals drafted a future powerplay quarterback with middle-pairing upside, if he does not hit then he will be a good AHL player.
Round 6, 183rd overall – Chase Clark, G
Clark is a 6-6 goalie who turned 19 in April and the Capitals are known as a goalie factory for future NHL goaltenders. It could be a perfect match in todays NHL where goalies are mostly tall. Clark will need plenty of development time before he has a chance at the NHL, expect him to go the usual route for Capitals of ECHL then AHL time, once they turn professional. He will play for Quinnipaic University in 2021-2022.
********
Thanks for reading, follow me on twitter: @FHPQuinn
Pat Quinn
LATEST RADIO & DRAFTCASTS