November 31-in-31: Pittsburgh Penguins
Clare McManus
2020-11-23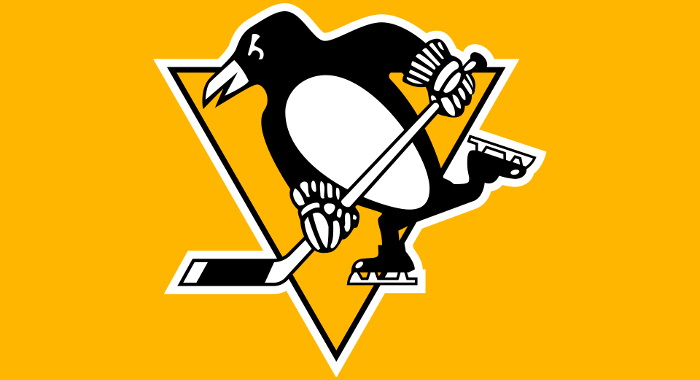 The 31-in-31 Summer Series is an annual event here at DobberProspects! Every day in November we will be bringing you a complete breakdown of a team's draft and insights into their off-season movements thus far. Following this up, the December 31-in-31 Series will dive into every team's prospect depth charts with fantasy insights and implications for the upcoming seasons. Check back often, because we plan on filling your hockey withdrawal needs until the season begins!
******************
Once again, the Penguins did not have a first-round pick in the NHL Draft. While they did have a pick last year in 2019, selecting Samuel Poulin out of the QMJHL, they went four straight years without a first-rounder, dating back to the 2014 NHL Draft when they selected Kasperi Kapanen 22nd overall, who would later be traded to the Toronto Maple Leafs for Phil Kessel.
This was definitely a negative in the offseason. The 2020 NHL Draft was very deep in prospects and that's something the Penguins organization needs to improve, especially because the Sidney Crosby and Evgeni Malkin era is almost coming to a close.
On February 10th, 2020, the Penguins made a trade sending Alex Galchenyuk, prospect Calen Addison and a choice to send their first-round pick in the 2020 or 2021 NHL draft to the Minnesota Wild for Jason Zucker. This was not a very good trade for the Penguins. Zucker is a great player, but giving up a decent roster player, their top prospect, and a first-rounder was a little much.
Eventually, the Penguins chose to keep their 2020 pick and send their 2021 pick to the Wild. With a weak prospect pool and having a pick at 15th overall was a very good site to see for Penguins fans. But then, GMJR felt the need to trade the pick for the second time. He completed a trade sending Evan Rodrigues, defenseman David Warsofsky, forward Filip Hallander, and their 2020 first-rounder to the Toronto Maple Leafs in exchange for Kasperi Kapanen, the rights to KHL forward Pontus Aberg, and defenseman Jesper Lindgren. This was another trade that turned a lot of heads. Hallander was a top prospect in the Penguins system with a top-six upside.
The Penguins also made a big trade on October 7th, sending two-time Stanley Cup Champion, goaltender Matt Murray, to the Ottawa Senators in exchange for a second-round pick, 52nd overall (2020 NHL Draft) and forward prospect Jonathan Gruden. There have been many rumors swirling all last year that the Penguins might trade Murray, as he has been very inconsistent with the team, and young goaltender Tristan Jarry has been making his way into the spotlight. A few days later, the Senators signed RFA Murray to a four-year, $25 million deal, officially ending his five-year campaign in a Penguins uniform.
OTHER TRADES
On February 24th, 2020, the Penguins traded Dominik Kahun to the Buffalo Sabres in exchange for Connor Sheary and Evan Rodrigues. They also made another trade that day, giving the San Jose Sharks a 2021 third-round pick in exchange for veteran Patrik Marleau.
On September 11th, 2020, the Penguins traded Nick Bjugstad to the Minnesota Wild in exchange for a conditional 7th round pick in 2021.
On September 24th, 2020, the Penguins traded six-year Penguin and two-time Stanley Cup champion Patric Hörnqvist to the Florida Panthers in exchange for winger Colton Sceviour and defenseman Mike Matheson.
********
DRAFT RECAP
Pick 52: Joel Blomqvist (G)
With the Penguins trading away Matt Murray and receiving the number 52 pick, they ended up selecting Joel Blomqvist. He was one of the top goalies in this year's draft, hailing from Uusikaarlepyy, Finland. This past season, Blomqvist played 34 games with Kärpät U20 in the Jr. A SM-liiga, posting a .931 save percentage. Blomqvist is on the smaller side of goaltenders, standing at 6-foot-1, but he is a smart and technically sound goaltender with strong lateral movements. He has a good glove and blocker, as well as decent rebound control. This wasn't a bad pick for the Penguins. With the organization trading away Matt Murray, Blomqvist is a great goalie who has a high upside if developed correctly.
Pick 77: Calle Clang (G)
This pick was a little odd for the Penguins. With the players on the board at the time, it would have been in their best interest to select a forward, as there were a good number of top players that fell. But I guess they want to build up their goalie pool. Before the draft, he was noted by many scouts as the best Swedish goalie in the draft. Clang played last season with Rögle BK J20 and posted a 2.64 GAA and a .913 save percentage in 34 games. He is a goalie who tends to stay in his crease and who covers the post and down low very well. He might be a long-term project but had the potential to be a good goalie at the NHL level.
Pick 108: Lukas Svejkovsky (C)
The Penguins selecting Svejkovsky adds some depth to their prospect system. This past season he played with the Medicine Hat Tigers of the Western Hockey League. Before coming to Medicine Hat, Lukas played for the Vancouver Giants where he put up bottom-line numbers. Although, after a trade to the Tigers, he seemed to find his game posting and posted 13 goals and 15 assists for 28 points in 34 games played. He is not known for being a very physical player, but he does work hard winning puck battles. Svejkovsky has decent skating and puck skills and is known for his high hockey sense and ability to create space for a goal-scoring opportunity. His projection is a potential bottom-six forward for the Penguins.
Pick 149: Raivis Ansons (LW)
Ansons is a Lavatian-born winger who played this past season with Baie-Comeau Drakkar of the Quebec Major Junior Hockey League. In his first North American season, he posted 13 goals and 22 assists for 35 points in 60 games. Ansons is a strong skating forward who works well off the rush. He maintains good position defensively, making him a smart option to play on the penalty kill.
Pick 170: Chase Yoder (C)
The Province College commit played this past season with the USA-18 team, posting 10 goals and 10 assists for 20 points in 47 games. Yoder is expected to spend a few years in college before making the jump to the NHL level. He is known for being defensively responsible and a solid penalty killer. Yoder is aggressive on both the defensive side and on the forecheck. He is not the player that will impress you with flashy stickhandling, but he is very good at moving the puck safely out of danger.
*******
OFFSEASON MOVES
Signed: 
Mark Jankowski (C) – 1 x 700k
Josh Currie (RW) – 1 x 700k
Evan Rodrigues (RW) – 1 x 700k
Maxime Lagace (G) – 1 x 700k
Frederick Gaudreau (C) – 1 x 700k
Kept:
Anthony Angello (RW) – 2 x 725k
Sam Lafferty (RW) 2 x 750k
Tristan Jarry (G) – 3 x 3.5M
Jared Mccann (RW) – 2 x 2.29M
Juuso Riikola (D) – 2 x 1.15M
Chad Ruhwedel (D) – 1 x 700K
Losses:
Justin Schultz (D) – Washington Capitals
Riley Barber (C) – Detroit Red Wings
Patrick Marleau (LW) – San Jose Sharks
Overall, the Penguins offseason was decent. They made some questionable trades throughout the year and lost a few players in Justin Schultz, Matt Murray, Filip Hallander, and Calen Addison, but the organization also brought in and re-signed some notable players. The re-signing of Tristan Jarry was a good move for the team, as he had a fantastic year in net. Re-signing Juuso Riikola was a great move because he proved he can be a mobile puck-moving defenseman for the Penguins during the 36 games he played for them. Then Sam Lafferty and Anthony Angello are perfect depth pieces for the Penguins. As for the free agency, there were not too many big signings, they just added a few more depth players to the roster, which is always good to have.
The Penguins also signed some prospects to deals. Drew O'Connor out of Dartmouth is a power forward who plays a smart game, bringing size and goal-scoring abilities. They also signed left-handed defenseman Cam Lee out of Western Michigan. Lee is an offensive defenseman who possesses strong skating abilities as well as a high hockey IQ. William Reilly was drafted by the Penguins in the 2017 NHL Draft, in the seventh-round. He is a solid puck-moving offensive defenseman with good speed and a great shot, who had the potential to be a depth defenseman. Lastly, they signed Arizona State defenseman Joshua Maniscalco, who is a strong and mobile puck-moving defenseman. These signings are great for the Penguins prospect pool depth.
***************************
CURRENT PROSPECT LOANS OR PLAYERS IN EUROPE
F- Kasper Bjorkqvist – KooKoo (Liiga)
F – Jan Drozg – HK SZ Olimpija (Alps League)
F – Radim Zohorna – BK Mlada Boleslav (Czech)
F – Valtteri Puustinen – HPK (Liiga)
F – Raivis Ansons – Zemgale (Latvia)
F – Drew O'Connor – Manglerud (Norway)
D – Niclas Almari – Lahti Pelicans (Liiga)
D – Jesper Lindgren – MODO Hockey (Allsvenskan)
D – Antti Palojärvi – KooKoo (Liiga) / Hermes (Mestis)
D – Santeri Airola – Ilves (Liiga)
D – Cam Lee – HC Slovan Bratislava (Slovakia)
G – Calle Clang – Kristianstads IK (Allsvenskan)
G – Joel Blomqvist – Karpat (Liiga) / Hermes (Mestis)
G – Emil Larmi – HPK (Liiga)
Clare McManus, on twitter at: @claremcmanuss
LATEST RADIO & DRAFTCASTS