November 31-in-31: Pittsburgh Penguins
Clare McManus
2020-11-23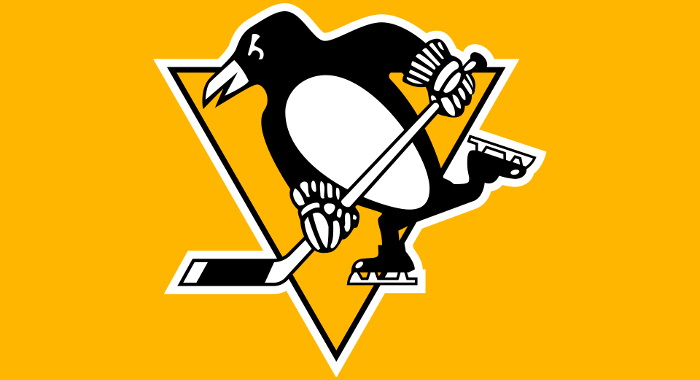 The 31-in-31 Summer Series is an annual event here at DobberProspects! Every day in November we will be bringing you a complete breakdown of a team's draft and insights into their off-season movements thus far. Following this up, the December 31-in-31 Series will dive into every team's prospect depth charts with fantasy insights and implications for the upcoming seasons. Check back often, because we plan on filling your hockey withdrawal needs until the season begins!
******************
Once again, the Penguins did not have a first-round pick in the NHL Draft. While they did have a pick last year in 2019, selecting Samuel Poulin out of the QMJHL, they went four straight years without a first-rounder, dating back to the 2014 NHL Draft when they selected Kasperi Kapanen 22nd overall, who would later be traded to the Toronto Maple Leafs for Phil Kessel.
This was definitely a negative in the offseason. The 2020 NHL Draft was very deep in prospects and that's something the Penguins organization needs to improve, especially because the Sidney Crosby and Evgeni Malkin era is almost coming to a close.
On February 10th, 2020, the Penguins made a trade sending Alex Galchenyuk, prospect Calen Addison and a choice to send their first-round pick in the 2020 or 2021 NHL draft to the Minnesota Wild for Jason Zucker. This was not a very good trade for the Penguins. Zucker is a great player, but giving up a decent roster player, their top prospect, and a first-rounder was a little much.
Eventually, the Penguins chose to keep their 2020 pick and send their 2021 pick to the Wild. With a weak prospect pool and having a pick at 15th overall was a very good site to see for Penguins fans. But then, GMJR felt the need to trade the pick for the second time. He completed a trade sending Evan Rodrigues, defenseman David Warsofsky, forward Filip Hallander, and their 2020 first-rounder to the Toronto Maple Leafs in exchange for Kasperi Kapanen, the rights to KHL forward Pontus Aberg, and defenseman Jesper Lindgren. This was another trade that turned a lot of heads. Hallander was a top prospect in the Penguins system with a top-six upside.
The Penguins also made a big trade on October 7th, sending two-time Stanley Cup Champion, goaltender Matt Murray, to the Ottawa Senators in exchange for a second-round pick, 52nd overall (2020 NHL Draft) and forward prospect Jonathan Gruden. There have been many rumors swirling all last year that the Penguins might trade Murray, as he has been very inconsistent with the team, and young goaltender Tristan Jarry has been making his way into the spotlight. A few days later, the Senators signed RFA Murray to a four-year, $25 million deal, officially ending his five-year campaign in a Penguins uniform.
OTHER TRADES
On February 24th, 2020, the Penguins traded Dominik Kahun to the Buffalo Sabres in exchange for Connor Sheary and Evan Rodrigues. They also made another trade that day, giving the San Jose Sharks a 2021 third-round pick in exchange for veteran Patrik Marleau.
On September 11th, 2020, the Penguins traded Nick Bjugstad to the Minnesota Wild in exchange for a conditional 7th round pick in 2021.
On September 24th, 2020, the Penguins traded six-year Penguin and two-time Stanley Cup champion Patric Hörnqvist to the Florida Panthers in exchange for winger Colton Sceviour and defenseman Mike Matheson.
********
DRAFT RECAP
Pick 52: Joel Blomqvist (G)
With the Penguins trading away Matt Murray and receiving the number