November 31-in-31: Nashville Predators
Nicholas Kawka
2020-11-17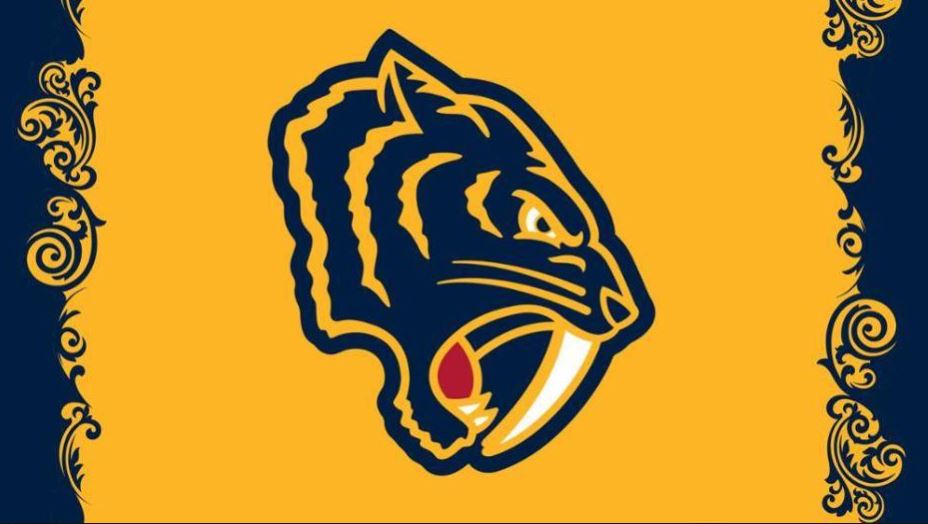 Introduction
After a long season of ups and downs for the Nashville Predators, the focus quickly shifted to their prominent draft position in one of the deepest drafts in recent memory. The team built their draft from the net out and hit a homerun in selecting a future goaltending star in Yaroslav Askarov. With the majority of the teams remaining six selections, the Predators opted towards more overaged and established players with safer trajectories in the mid to lower portion of the draft.
The system had great success this past season in the AHL as Milwaukee led the pack for much of the season and was poised for a deep playoff run. With many of the Admirals players bound for a promotion to the NHL ranks, Nashville appeared to be looking to reload on a shorter timeline and take out the guessing game on the potential of the selections. The performance of the big club all season raised significant concerns about the style of play and identity of the team. After considering the crop of draftees, it seems the team is focused on getting back to Smashville hockey.
2020 NHL Draft
Round 1, 11th overall: Yaroslav Askarov – G
The consolation to a disappointing season was a strong draft position. Ranked as high as the top five, the team selected one of the most highly touted goaltenders in a decade in Yaroslav Askarov. While the team already has reasonable depth at the position, Askarov is an absolute game changer and simply could be passed over. His combination of size, quickness, athleticism and ability to single handily steal games is second to none. The right catching netminder shows poise beyond his years and has a dominating presence in the crease. Askarov can play both an aggressive style to limit shooting options and play a tighter and more restricted post to post technique allowing his reflexes to take over.
"Hits all the markers – size, composure, puck-tracking, elasticity, and competitive fire. Was very good in the VHL as a 17-year-old – something we never see." (Cam Robinson, Dobber Prospects)
"Flat out, Askarov has the chance to be the best goalie of his generation. A world junior starter at 17, he had his ups and downs in Ostrava, but scouts still see a total-package netminder with No. 1 potential." (Ryan Kennedy, The Hockey News)
His bumpy World Junior Championships in 2020 can quickly be dashed as his international experience and success is unparalleled for a goaltender at his age. Askarov is also fresh off winning the Karjala Cup Championship for Russia in November 2020.
The Russian netminder is likely to continue development overseas for some time, but it's an investment worth making with exponential returns. As the tenure of Pekka Rinne appears to be fading, the light is shining bright on the prodigy next in line in Askarov.
Round 2, 42nd overall: Luke Evangelista – RW
Nashville kicked off the second day of the draft and selected London Knights forward Luke Evangelista. The right winger is a great complementary player boasting a multi-faceted skill set that enables him to play alongside any pivot. No matter the role, Evangelista has the tools to fit the assignment and make an impact. While his play on the cycle may be his forte, his size is slight and he will need seasoning in order to grow into his frame for the next level.
"He averaged nearly a point per game and kept up with 2019 first-rounder Connor McMichael, which is no small task. It takes a smart player to help maximize the talents of better teammates, and in my viewings, Evangelista was more than a passenger." (Chris Peters, ESPN)
"Has grown by leaps and bounds since the season started and his work has been rewarded by a coach who consistently produces NHL players." (Sam Cosentino, Sportsnet)
Evangelista is not exceptional in any one facet of the game, but he is developing in a London Knights program that is continually producing NHL talent. Evangelista recently signed his entry-level contract in November 2020 and the Predators have high hopes he can contribute quickly. In many ways, he is the type of player that Nashville was missing this past season.
Round 3, 73rd overall: Luke Prokop – D
Adding their first defender to the draft fold, the Predators selected Luke Prokop from the Calgary Hitmen. Prokop is a hulking anchor on the blueline. His blend of size and sheer strength makes him an imposing player in the defending zone.  He utilizes his frame well, clears the front of the net with ease and dishes out physicality on every shift. When angling off oncoming wingers, Prokop's reach and fluent lateral pivot allow him to close the gap quickly. Prokop owns board play and considering his staggering size, he skates well and keeps up with the pace of the play in transition. He makes an accurate first pass and often chooses the safest and most efficient option.
Nashville has a well-known track record of selecting premium blueliners and given his imposing size and sought after right shot, the Predators have added a monster defensive stopper.
Round 4, 101st overall: Adam Wilsby – D
Nashville took another defenceman in round four selecting overager Adam Wilsby. He made significant strides from his previous draft eligible seasons posting 30 points over 41 games for Sodertalje in the SHL. Wilsby is an offensive-minded left shot defender showcasing confident puck skills to push the pace of play. He makes a strong first pass up the ice to streaking wingers and demonstrates a true knack for walking the blueline on the powerplay. While his shot is by no means explosive, it is accurate and Wilsby utilizes it well directing pucks towards the goal through screens and for deflections. As with most offensive blueliners, Wilsby continues to hone his defensive awareness and positioning in his own zone. His healthy production at the pro level caught the eye of the Predators and with only one year left on his contract, Wilsby could make a quick transition to the North American pro ranks.
Round 6, 166th overall: Luke Reid – D
Without a fifth-round pick, Nashville looked to round six and selected another seasoned draft-eligible defender in Luke Reid. His bread and butter is his skating. Reid is as smooth as it gets on the ice and his stride is effortless. His skating helps him escape defensive zone pressure and makes him an elusive puck transporter up the ice. Reid has flashes of offensive creativity, but is generally seen as a sound and mobile defender. The Chicago Steel product will be making the jump to the University of New Hampshire this upcoming season.
Round 7, 202nd overall: Gunnarwolfe Fontaine – LW
The Predators went back to the Chicago Steel roster in round seven selecting shifty winger Gunnarwolfe Fontaine. The overaged left shot dynamo is quick, agile, creative and just plain excited to think offense. At 5-8, it is clear that size is not his strength, but he counteracts that with a competitive edge on both sides of the puck. Fontaine loves to shoot and will use his teammates as decoys, but he is just as good as a setup man. Next season, he will take the next step in his development at Northeastern University.
Round 7 – 209th overall: Chase McLane – D
To close out their selections, Nashville continued the overage trend and called on Tri-City Storm defenceman Chase McLane. A stout defender with good size and range, McLane has progressed from a hard-nosed and imposing blueliner to a well-rounded top-four option. His point production has only increased during his USHL career and the past season, McLane was clipping along at a point per game pace. McLane will be making the transition to Penn State in 2020-21 and should be an immediate impact and character player.
Changing of the Guard
With outstanding question marks in Nashville and a surging AHL product in Milwaukee, changes and the need to make space were obvious. The season-ending series loss to Arizona was a fortuitous one seeing as the Predators positioned themselves to select Askarov, but there is still much to be desired from this group. While many of the changes may not be significant with notable names, a 'shaking of the tree' was needed and promotions from within were the recipe of the day.
Who's in?
Luke Kunin, Mark Borowiecki, Matt Benning, Nick Cousins, Brad Richardson, Sean Malone
Who's out?
Kyle Turris, Dan Hamhuis, Nick Bonino, Colin Blackwell, Troy Grosenick, Frederick Gaudreau, Steven Santini, Austen Watson, Daniel Carr, Craig Smith, Nicklas Westerholm, Jared Tinordi, Korbinian Holzer, Yannick Weber, Mikael Granlund, Matt Donovan
Analysis
The departure of Bonino (MIN-trade) bids so long to a reliable and productive option down the middle, but with Kunin starting to come on late in the season for Minnesota, timing was appropriate for Nashville to pull the trigger on a deal that would add an influx of youth to the group.
The loss of long-time Predator Craig Smith (BOS-FA) does hurt the overall depth of the lineup. Smith plays just the type of game that Nashville needed this past season – a hard and grinding brand of hockey with decent finish. Granlund never really lived up to his top billing and with his trade counterpart Kevin Fiala sizzling in Minnesota, re-signing Granlund at his production was not going to happen. One has to think that if Nashville opted out on these salaries that something may have been in the works for a bigger fish in free agency, but ultimately, nothing materialized.
Blackwell and Gaudreau really showcased themselves as steady bottom-six options and were passed on as an influx of Milwaukee graduates appear to be ready for the next step. Veteran depth options in Milwaukee in Santini, Carr and Tinordi were given best wishes as well. With the likes of Yakov Trenin, Eeli Tolvanen, Rem Pitlick, Anthony Richard, Jeremy Davies and Alexandre Carrier poised and ready to rise up from Milwaukee, it seemed appropriate to reward the system.
Turris never found his game in Nashville. While he showed flashes of his play from days in Ottawa, he could never step out from beneath the shadow of his contract and was bought out. To cap off, Dan Hamhuis, the former first-round Nashville selection back in 2001, finally hung up his skates after over 1100 NHL games. He spent most of the season paired with rookie Dante Fabbro, which bodes extremely well for his development in the seasons to come.
The signings of Borowiecki, Cousins and Richardson aren't show stoppers, but their veteran moxie and straight-line play is just the type of style that Nashville is looking to recapture. These three are low maintenance pros and will only add structure and accountability to a Predator group that is clinging to a final kick at the can before major changes could be needed.
*****************
Thanks for reading.  Give me a follow-on Twitter @nicholaskawka and be sure to check out the rest of the Dobber 31 in 31 series throughout November.
LATEST RADIO & DRAFTCASTS