August 31-in-31: Pittsburgh Penguins
Mark Allan
2019-08-23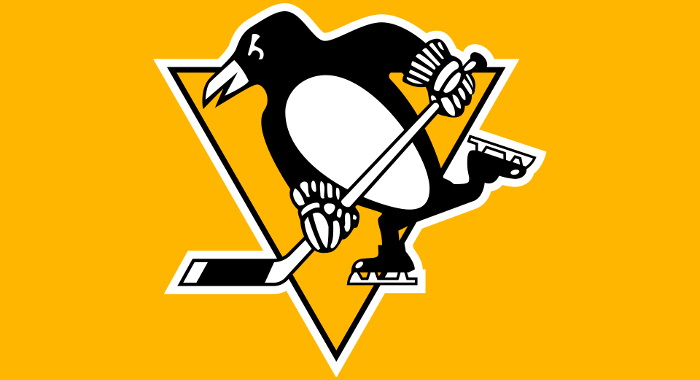 Pittsburgh GM Jim Rutherford and head coach Mike Sullivan are both warbling from the same younger, faster, harder-to-play-against songbook. As they try to return the Pens to the status of true Cup contenders and forget their past two early playoff eliminations, we investigate their prospect pool and what role it might play in the coming season.
In last month's 31-in-31 roundup of all waddling things, we reviewed everything (including the NHL draft) that happened from the end of the Stanley Cup playoffs until July 23, when Pittsburgh was spotlighted. This new overview includes the team's scant transactions since then (so far "highlighted" by the acquisition from Edmonton of minor-league defenseman John Marino for a sixth-round pick) plus an analysis of baby Penguins in the system and how they stack up against each other.
GRADUATING PLAYERS
Still in win-Stanley-now mode with one of the best one-two center tandems on the planet, the Pens have limited opportunities for prospects to crack a largely veteran roster. Some youngsters are leaving junior, collegiate and overseas situations for their minor-pro entrances.
Versatile forward Teddy Blueger has a good shot at becoming Pittsburgh's fourth line center after Sidney Crosby, Evgeni Malkin and Nick Bjugstad. The 6-0, 185-pound Latvian led Wilkes-Barre/Scranton with 39 points in only 45 AHL games, adding 10 points in 28 NHL outings with just 11:03 of average ice time. Armed with a two-year, one-way contract to prove himself, he is valued for a strong work ethic, high level of commitment and hockey sense as well as for his ability to play on the wing in addition to the middle.
Perhaps the most NHL-ready prospect in the system, Kasper Björkqvist will begin his pro career slowly after surgery on a shoulder injured late in his third season with Providence College. Ending the NCAA schedule with 30 points in 42 appearances, the 22-year-old Finnish winger already has a man's build at 6-1, 198, coupled with a never-quit attitude. His offensive ceiling is not as high as that of other prospects, but there is little doubt he will play in the NHL one day, perhaps even late during the coming campaign.
Acquired in the Phil Kessel deal with Arizona, 20-year-old Pierre-Olivier Joseph is poised to leave the QMJHL and make his pro debut, likely with Wilkes-Barre/Scranton in the AHL. The 23rd overall pick from 2017 used a broad skill set to develop offensive and defensive chops with the Charlottetown Islanders. To succeed in the pros, he must add strength and stamina to a 6-2, 161-pound frame as well as addressing his habit of hurting his team with bad penalties. He still has all three years of his entry-level contract.
Dynamic rearguard Calen Addison is listed on the pre-season Wilkes-Barre/Scranton roster. His short-term future will be decided at Pittsburgh's main training camp, although he has virtually no hope of immediately cracking the NHL roster, which is packed with NHL-level defenders. Drafted as a power-play weapon, the 5-10, 181-pound defenseman blew through WHL defenders like a hurricane with back-to-back 11-goal, 54-assist campaigns for Lethbridge. He helped his cause with two assists in three AHL opportunities during a late-season amateur tryout. After signing a three-year entry-level deal he has nothing left to prove in junior except an interest in defense.
Center Jordy Bellerive is another baby Penguin making the huge jump from junior to pro against battle-hardened men. Not tall at 5-11, but solid at 194 pounds, the 20-year-old is expected to spend the campaign with Wilkes-Barre-Scranton. An intriguing combination of strong puck skills and fierce competitiveness, he totaled 79 goals, 96 assists, 175 points and 141 penalty minutes in 139 appearances the past two years as captain of the WHL's Lethbridge Hurricanes. Although he can clearly pass, he loves to shoot. He earned respect for bouncing back a freak campfire mishap that badly burned both hands two off-seasons ago. His obvious sandpaper meshes perfectly with the new-look, harder-to-play-against style the Penguins want.
He missed Pittsburgh's development camp in July while recovering from shoulder surgery, so Justin Almeida might begin his first pro campaign slowly. The 20-year-old led the WHL with 78 assists to go with 33 goals in his fourth junior schedule. His post-season stats for Moose Jaw sank from 13 points in 14 games to zero points in four outings, but he earned respect for playing through pain as the Warriors were swept. A true warrior at heart, the 5-11, 165-pounder will have to add some muscle, although that has been a challenge as he rehabs.
Slender LW Jan Drozg has skill, speed and a modest three-year, entry-level. The 20-year-old's chances of making the NHL are also modest, but he is expected to start the coming schedule in the AHL, where he had one goal in three late-season tryout appearances during the past two campaigns. Besides posting 112 points in 121 games the past two schedules for the QMJHL's Shawinigan Cataractes, Drozg ran wild for Slovenia during the past two World Junior Championship Division 1B tournaments. He totaled nine scores and 12 helpers in 10 games.
Armed with a three-year, entry-level deal, defense-first blueliner Niclas Almari is expected to return to the AHL, where he played in three games two years ago. The 21-year-old Finn has virtually no fantasy appeal (five points in 42 Liiga games in 2018-19, followed by zero points in 18 playoff outings), but his ability and willingness to thwart enemy forwards could translate into a long pro career, just not soon on Pittsburgh's crowded blueline.
A hulk with hands, 6-8, 212-pound center Nikita Pavlychev might forego his senior schedule with Penn State to turn pro, although the 22-year-old's situation is clouded. An upper-body injury he suffered late in the season forced him to miss Pittsburgh's July prospect development camp. While it is always a challenge to project how a gargantuan young man will develop, it is easy to imagine Pittsburgh's seventh-round, low-risk gamble out of Russia as an eventual bottom-six NHL shutdown nightmare for opponents. More than doubling his points as a junior hinted at untapped offense, however. If he and 6-5 center prospect Anthony Angello make it to the NHL, they could provide an intimidating bottom-six Twin Towers challenge for enemy forwards.
After helping HPK capture the championship of the Liiga, Finland's top professional league, athletic goalie Emil Larmi signed a two-year, two-way entry-level contract. It helped that Pittsburgh's system doesn't have any obvious future NHL puck-stopping prospects after Tristan Jarry. The 6-foot, 183-pound Larmi makes up for a lack of height with impressive quickness and a high compete level. He played in all of HPK's 18 playoff games with a 12-6 record achieved with a 1.72 goals-against average, a .932 save percentage, and two shutouts in the final series. That followed a regular season in which he finished third in the league with a 1.94 goals-against average and tied for third with four shutouts. The 22-year-old got an eye-opening introduction to North America at Pittsburgh's development camp.
RISERS
The lanky 6-4 blueliner was a revelation since coming from Anaheim for disappointing young winger Daniel Sprong. The lanky 6-3, 177-pounder helped to stabilize Pittsburgh's crowded yet vulnerable blueline with plus-13 (second among Pittsburgh D-men). With virtually no PP time, the Swede posted 19 points in 57 appearances and averaged 17:57, mostly on the third pairing with vet Jack Johnson. Pittsburgh has zero cap space and RFA Pettersson, 23, still remains unsigned.
Another young, helpful addition to the blueline, the affordable Finnish FA signing played sound defense and moved the puck well while registering five points in 37 games with 16:41 of average ice time, mostly with since-traded countryman Olli Määttä. A strong skater with a howling slapshot, Riikola is on a one-way contract with a year to go and would have to clear waivers to be sent to the AHL. Pittsburgh would love to have the 25-year-old on its blueline but the Pens have eight NHL defenders under contract. Rutherford is undoubtedly trying to peddle one of his vets (Jack Johnson?) to clear cap space while making way for a youngster.
At 25, the clock is ticking for the speedy winger to make his NHL mark, an achievement made doubling difficult by all the veterans in Pittsburgh's lineup. Johnson, who improved his strength and conditioning in the off-season, was seventh in Wilkes-Barre/Scranton scoring with 43 points in 67 outings. That is an increase of 12 points from his AHL debut, and in three fewer games. Most striking, he boosted his goals from 11 to 18. That being said, he's on a one-year, two-way agreement, so he needs to keep improving.
FALLERS
After surprising the Blackhawks with 37 points in a full 82-game NHL slate since coming from Germany, Dominik Kahun could carve out some top-six ice time riding shotgun for one of Pittsburgh's two elite centers. That quality playing time might come at the expense of his fellow Czech. Were it not for Kahun, acquired from Chicago for Määttä, Simon would be a good bet to beat his NHL personal bests of 28 points and 71 games last season. He is open to waiver claims should he be demoted to the AHL, so he will likely stick in Pittsburgh again, but bottom-six, even-strength deployment is a real possibility. On the second half of a two-year extension, Simon needs a strong training camp and an even better season.
Not exactly a faller but not a riser either, the 2013 second-round pick has one season remaining on his two-year extension and is at a crossroads. The 24-year-old has appeared in just 29 NHL games spread over four campaigns, and is stalled at the AHL level, where his strong play cannot be blamed for Wilkes-Barre/Scranton missing the 2019 playoffs. Needing a strong training camp, the former Memorial Cup champion has to beat out 28-year-old Casey DeSmith for an NHL backup job. A surprising three-year contract signed after filling in capably for injured starter Matt Murray might force the Pens to keep the talented Jarry on the farm for one more season.
Pittsburgh decided to loan the 22-year-old Swedish center back to Brynäs IF after the North American rookie managed just 15 points in 61 AHL games with Wilkes-Barre/Scranton. The skilled two-way player has just 39 points in 116 outings against the men of the Swedish Hockey League, although 15 points in 29 SHL playoff appearances creates guarded optimism. He has two seasons left on his NHL entry-level deal. The Penguins will let him marinate in Sweden until they feel he's ready to return to the AHL.
PROSPECT DEPTH CHART
      Left Wing                             Center                                   Right Wing
| | | |
| --- | --- | --- |
| Dominik Simon | Teddy Blueger | Zach Aston-Reese |
| Filip Hållander | Justin Almeida | Nathan Légaré |
| Kasper Björkqvist | Jordy Bellerive | |
| Samuel Poulin | Anthony Angello | |
| Sam Miletic | Nikita Pavlychev | |
| Jan Drozg | Linus Ölund | |
| Adam Johnson | Thomas Di Pauli | |
| Sam Lafferty | | |
| Joseph Blandisi | | |
| | | |
    Left Defense                                        Right Defense             
| | |
| --- | --- |
| Pierre-Olivier Joseph | Calen Addison |
| Marcus Pettersson | Lukas Bengtsson  |
| Juuso Riikola | John Marino |
| Clayton Phillips | |
| Niclas Almari | |
| Andrey Pedan | |
| | |
| | |
Goaltenders
TOP 20 FANTASY PROSPECTS
TRANSACTIONS (since July 23)
John Marino (D): Acquired from Edmonton for a conditional 2021 sixth-round pick. The former sixth-round pick has decent size, is a right-handed shot and is described as a mobile blueliner who plays with an edge. He is a long-shot to be an impact player in the NHL.
Chris Summers (D): Signed with the Nuremberg Thomas Sabo Ice Tigers of the Deutsche Eishockey Liga (Germany). The Penguins did not tender the free agent a qualifying offer, and he was not in their plans.
* * *
Thanks for joining us for our August 31-in-31 series. Every day this month we are inspecting all 31 NHL teams. Keep visiting Dobber's prospects website for regular updates throughout the calendar.
Mark Allan

Dobber's DraftCast is powered by