August 31-in-31: New York Islanders
Nate Duffett
2019-08-19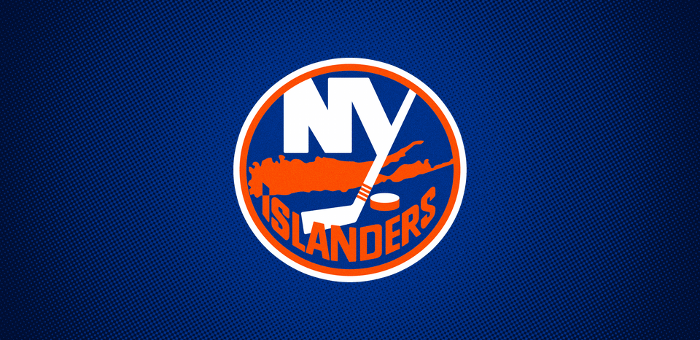 The New York Islanders used some stingy defense and rock-solid goaltending to springboard into a surprising playoff berth. Their biggest issue was scoring, ultimately leading to their demise in a four-game sweep at the hands of the Hurricanes, which opens the door of opportunity for some prospects. Here you will find the players who have the best chance of taking a roster spot, with a prospect depth chart, risers, and fallers.
You can take a look at the draft, offseason signings, and development camp notes in the July 31-in-31.
********************
Graduating Players
Noah Dobson – QMJHL to NHL/AHL
Two Memorial Cups, two QMJHL Championships, two straight years on the QMJHL First All-Star Team and Memorial Cup All Star team, and last year's QMJHL playoff MVP. There is nothing more to be said, hopefully he can find a spot on the Islanders blueline this winter but would not be surprised if they send him to Bridgeport for some seasoning. We should see Dobson in New York sooner rather than later.
Editors Note: Due to that darn CHL-NHL agreement, Dobson is ineligible for the American League this season. It will be the NHL or back to the QMJHL for the 19-year-old. 
Robert Carpenter – NCAA to AHL
The winger put up some big numbers on a very good Boston University team in his college career before an injury derailed his senior year. Will need some time in the AHL to get accustomed to the pro game, but an ability to play center could give the Islanders some added depth at the position where they need it most.
Oliver Wahlstrom – NCAA to AHL
A rocky intro to the NCAA ranks brings Wahlstrom to the pro game a lot quicker than expected. Looked to be getting accustomed to this level with seven points in ten games at the end of last season, I would not be shocked to see him get a long look at camp before eventually spending some more time in Bridgeport.
Arnaud Durandeau – QMJHL to AHL
The four-year Halifax Moosehead showed the ability to generate some clutch scoring, racking up 20 points in 23 playoff games to go along with three points at the Memorial Cup. He showed growth and durability during his time in the QMJHL, significantly increasing his point totals every season while not missing more than seven games in any season. Durandeau should play a big role for Bridgeport this season if they lose some of their wingers to the parent club.
Devon Toews – AHL to NHL
One of the main reasons for the Islanders run last season was the emergence of Toews, as he played 48 regular season games and all eight playoff tilts. I do not expect him to be back riding the buses in the AHL anytime soon.
Linus Soderstrom – SHL to AHL
Soderstrom was technically graduated from the Swedish league last season, but an injury caused him to miss the entire year. This will be our first time seeing how he will fares against North American competition as he looks to take over the reins from Christopher Gibson.
Bode Wilde – OHL to AHL
Wilde showed a glimpse into his offensive upside in his lone OHL season, putting up 70 points in 62 games with the Saginaw Spirit in 2018-2019. He turned some heads at Islanders mini-camp this Summer but did not do enough yet to catch a glimpse at making the main roster out of camp. With young defenseman Ryan Pulock, Adam Pelech, and Toews all having a spot on the Islanders locked up (to go along with a number of veterans to fill out the roster), it is likely that Wilde has a few seasons in the AHL before he makes a serious impact with the Islanders.
Risers
Noah Dobson
As mentioned in the Graduating Players section, it is tough for a player with those accolades in his last two seasons to not be on a steady rise to the top of the Islanders prospect pool. As much as I would like to see Dobson patrolling the Islanders blueline on opening night against the Capitals, there are rumblings that he could start the season in Bridgeport. Regardless of where he begins his pro career, past performance would suggest that it will not be long before Dobson is racking up points in the NHL for us fantasy owners who are lucky enough to own him.
Otto Koivula
After Anders Lee, the Islanders Left Wing depth chart is as follows: Beauvillier, Ladd, Matt Martin, and Ross Johnston. No offence to those guys, but this could be the reason that the Islanders biggest downfall last season was their scoring. If they want to improve on the numbers this season, they will need to promote from within, and Koivula had a great audition for the job last season. In his first season in North America, Koivula racked up 46 points in 69 games, showing no time in adjusting to life across the pond after spending three seasons in the Finnish Liiga.
Ilya Sorokin 
Just when you thought there was no way Sorokin could improve on his 2017-2018 numbers, 1.59 GAA and .931 Save Percentage, he finds a way to give Islanders fans even more hope that they have their goaltender of the future. Sorokin had an unbelievable 2018-2019 season in the KHL, recording a 1.16 GAA and .940 save percentage. He was even better in the postseason, boosting his save percentage to .947 to go along with a 1.19 GAA. Despite the classic worry with Russians in their KHL contracts, it is believed that Sorokin intends to make the trip to North America for the 2020-2021 season. The Islanders seem to be planning for that future, bringing in Semyon Varlamov as a way to bridge the gap and provide an eventual mentor with a Russian connection.
Fallers
Joshua Ho-Sang
Ho-Sang brings along a story of a kid with so much upside who cannot seem to put it together or get the leash to do so. It does not seem like he can find a solid role with the Islanders, being replaced by Michael Dal Colle last season as the main call-up from Bridgeport. Ho-Sang's name continues to be in trade talks, as he has publicly voiced his displeasure with his role in the organization. He has the ability to be one of the main candidates to help the Islanders scoring woes, but right now I would guess that Koivula, Dal Colle, and even Wahlstrom have a leg up, barring a very successful training camp for Ho-Sang. He definitely has the talent to thrive in the NHL, but it seems like other prospects are starting to pass him by, making it more and more likely that Ho-Sang's NHL dreams will have to be fulfilled by a different team.
Kieffer Bellows
Bellows showed a great ability to put up points at the USA NTDP and in the WHL, but was not able to carry it over in his first season with Bridgeport as he scored only 19 points in 73 games. He did bring 102 PIMs to the table, showing a gritty side that could be a sign of things to come for how he wants to make a living in the pro game. This could be a good thing for fans of the Islanders who want to see some replacements for their popular fourth line grinders, however for fantasy owners it is very discouraging to say the least. Bellows will need to improve on his minus 20 mark that left some head scratching moments for his play when watching him in the defensive zone last season. Before he makes his transition to the NHL, Bellows will need to improve on his scoring and defensive plays.
Prospect Depth Chart
| | | |
| --- | --- | --- |
| Left Wing | Center | Right Wing |
| Otto Koivula | Jacob Pivonka | Oliver Wahlstrom |
| Michael Dal Colle | Blade Jenkins | Josh Ho-Sang |
| Kieffer Bellows | Felix Bibeau | Simon Holmstrom |
| Logan Cockerill | Reece Newkirk | Ruslan Ishakov |
| Anatoli Golyshev | | |
| Arnaud Durandeau | | |
| | |
| --- | --- |
| Left Defense | Right Defense |
| Sebastian Aho | Noah Dobson |
| Mitchell Vande Sompel | Bode Wilde |
| Parker Wotherspoon | Kyle Burroughs |
| Robin Salo | Yannick Rathgeb |
| Samuel Bolduc | David Quenneville |
Goalie
Ilya Sorokin
Jakub Skarek
Linus Soderstrom
Top 20 Prospects
Here is a ranking of the top 20 Islanders prospects, ranked in accordance to their fantasy upside as opposed to the depth chart which was based on NHL likeliness:
Ilya Sorokin
Noah Dobson
Oliver Wahlstrom
Otto Koivula
Simon Holmstrom
Joshua Ho-Sang
Ruslan Ishakov
Jakub Skarek
Bode WIlde
Michael Dal Colle
Sebastian Aho
David Quenneville
Kieffer Bellows
Anatoli Golyshev
Linus Soderstrom
Logan Cockerill
Mitchell Vande Sompel
Blade Jenkins
Parker Wotherspoon
Robin Salo
**************
Reminder that the 2019-20 Fantasy Hockey Guide is available now, and if you're serious about being competitive in your pools no matter how deep, it is an absolute must-read:
https://dobbersports.com/product/dobbers-2019-20-fantasy-hockey-guide/
*****************
Nate Duffett
Follow on Twitter: @roto_nate
LATEST RADIO & DRAFTCASTS