August 31-in-31: Carolina Hurricanes
Kevin LeBlanc
2019-08-06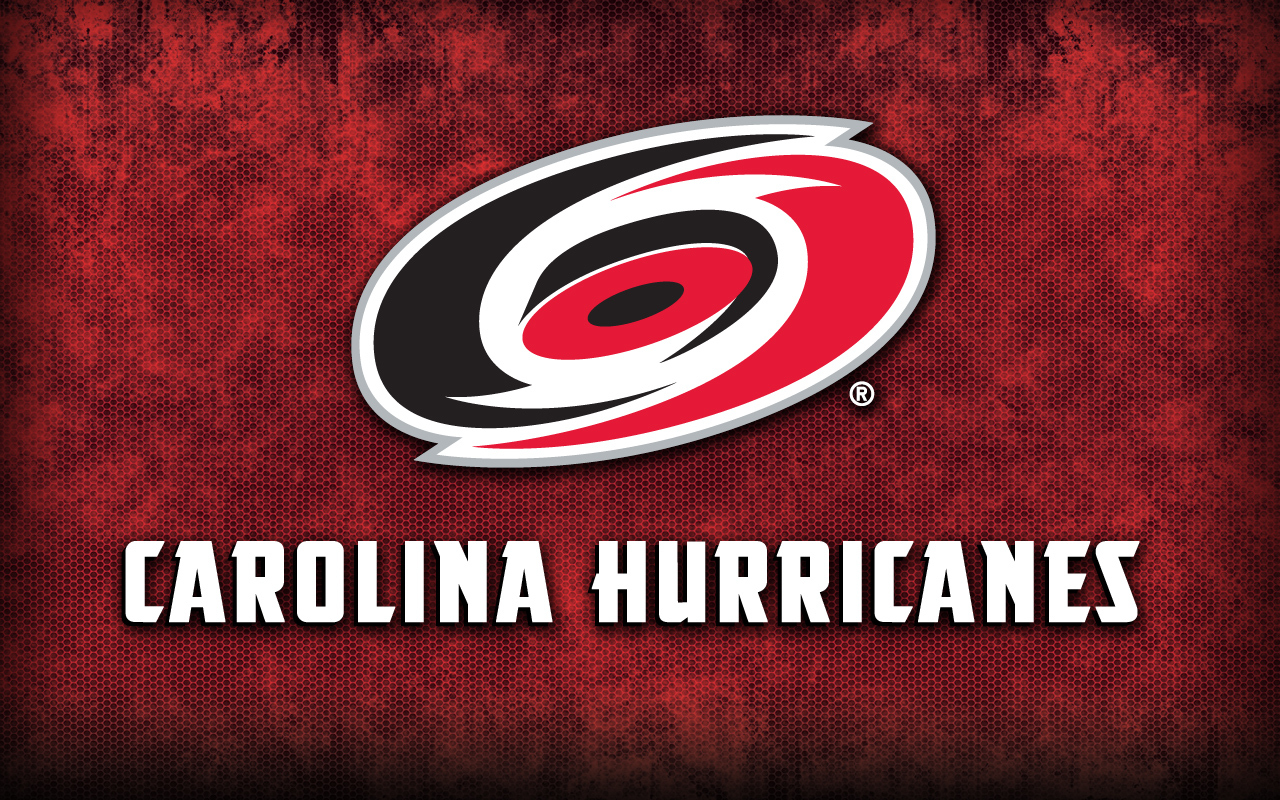 ***
Thanks for joining us for our August 31-in-31 series! Every day this month, we will be looking at each team and diving into their prospect depth charts, risers and fallers, graduating prospects and Top 20 fantasy relevant prospects in the system. 
***
Early off-season moves, including results of the NHL Entry Draft, were covered in July's 31-in-31 series. If you missed it last month, please follow this link:
https://dobberprospects.com/31-in-31-carolina-hurricanes/. 
Since the July article, Carolina has had a couple players re-sign and added another from outside of the organization, bolstering both their forward group and their back end with added depth. 
Ryan Dzingel – signed a two-year deal at $3.375 million per season
Brock McGinn – signed a two-year deal at $2.1 million per season
Haydn Fleury – signed a one-year deal at $850,000 per season
As is typically their plan surrounding July 1st, Carolina did the bulk of their work via trade, prior to the free agency frenzy. Adding Dzingel as an offensive Swiss-army knife for the Canes forward group will provide the club secondary scoring depth and power play help for a very fair term and average annual value. McGinn's ceiling from a points perspective likely takes a small step back, as many of his opportunities to move up in lineup will be filled by new additions Dzingel and Erik Haula. However, he will help form one of the more formidable fourth lines in the league with Lucas Wallmark and Jordan Martinook. 
Carolina would certainly like Fleury to take the reins in the Hurricanes bottom pairing, and he will have every opportunity to do so after some salary reshuffling moved Calvin de Haan to Chicago in a summer transaction. More on Fleury below. 
***
Players Graduating Levels
*This grouping highlights prospects who are likely to jump a level and become a full-time player at a new organizational level this season. This also takes into account those who could solidify roles/graduate from prospect status. 
To the NHL:
Martin Necas – After a season in Charlotte, Carolina's 2017 first-round selection acclimated himself well to the North American game. As a result, his next stop may be in Raleigh and a place in the Canes top nine to start the 2019-20 season. His 52 points were third on the Checkers, as was his 0.81 points-per-game rate. Necas had a low shot volume, at less than two shots per game, which will rise as he continues to develop. As a distributor, he's already an NHL level talent. 
Haydn Fleury – Although Fleury has been more of an NHL player over the last two seasons, he still hasn't truly graduated to the NHL from prospect status. In fact, his AHL games played eclipsed his NHL games played last season. With Calvin de Haan moving on this summer from the organization, the team is hoping that Fleury can become a similar steady force on the blue line, for a quarter of the cost. Unlike previous seasons where the former first rounder had to beat out incumbent roster players, his most likely competition to start the season in Raleigh will be fellow prospect Gustav Forsling. It will be a camp battle to watch over the next couple months. 
On the Cusp: 
*This grouping considers players who are the closest to making an impact at the NHL level. They may not spend the full season on the roster, but could provide fantasy value during their stays. 
Jake Bean – Personally, I think Bean is more of a natural replacement for Justin Faulk's minutes if he moves on in free agency (or in a trade) following the 2019-20 season. He was very good in his first full professional season in Charlotte, and will be among the team's top point producers from the blue line in 2019-20. 
Janne Kuokkanen – Kuokkanen will likely be among Charlotte's top scorers this coming season, if not their leader offensively. With Andrew Poturalski moving to Anaheim in the summer, and Aleksi Saarela involved in the de Haan trade to Chicago, the Checkers are losing their top two scorers from a year ago. Kuokkanen battled some injury issues last season, but if healthy, he should be close to a 60-point player this year. 
Morgan Geekie – Geekie had a bit of a coming out party in 2018-19, which resulted in a 46-point season, a number which was good enough to be a top 10 rookie scorer in the AHL. He's a player who you might want to look at picking up and stashing in dynasty leagues, as his offense will translate to the NHL level when he gets the opportunity. 
Alex Nedeljkovic – After an uncertain summer in terms of Carolina's goaltending depth chart, Nedeljkovic finds himself again as the likely third goaltender heading into the season. Petr Mrazek re-signed for two more seasons to be Carolina's starter, and the team added James Reimer for the price of Scott Darling's contract in the offseason. Muddying the waters further is Anton Forsberg, who was acquired from Chicago in the offseason, but at this point is still a restricted free agent. We will revisit Nedeljkovic's status in case of injury, or any roster shuffling.
To the AHL: 
Stelio Mattheos – After a stellar junior career for the Brandon Wheat Kings, Mattheos made the jump to the AHL at the end of the WHL season. The former third-round selection contributed four points in 14 games during the Checkers' run to the Calder Cup title. He will take on a larger role in his first full campaign in Charlotte, and should get plenty of time to make an impact over the next couple seasons before moving on to Raleigh. 
Jesper Sellgren – Another late season addition for the Checkers, Sellgren came over after finishing his season with Lulea in Sweden and performed well. The sixth-round selection in 2018 is a puck mover, and a darkhorse prospect to watch in the coming seasons for fantasy purposes due to his offensive ability. 
Alex Lintuniemi – Although he's not new to the AHL, Lintuniemi is new to Carolina's system, signing a two-way deal as a free agent this summer. With the Kings affiliate, the Ontario Reign, the former second-round pick has posted back to back 25-point seasons.
***
Stock Up/Stock Down: 
Typically, in our summer series, there is a stock up/stock down portion to the 31-in-31, but in a year where both the NHL and AHL clubs had so much success on the ice, it's hard to point a finger to the negative.
Nicolas Roy, who played well for Charlotte over the past two seasons, is much more likely to carve out a bottom-six role in Vegas, where he was moved in the off-season trade that netted Carolina Erik Haula. It was a numbers move, as opposed to a lull in development especially when you take into account how good Roy was in the Calder Cup playoffs, where he played his best hockey as a professional. 
Aleksi Saarela was another prospect who moved on at the cost of making a deal. This time, he was added fodder to the moving of de Haan, providing Chicago a prospect who is likely a borderline NHL player coming into this season. Saarela has long been an intriguing prospect, netting 55 goals in his last two AHL seasons. I don't think Carolina saw him as a finished product ready to contribute in their system, despite his offensive ability. 
In terms of breakouts, we have covered the terrific seasons by Geekie, Necas and Bean in the AHL, but I did want to cover a player who may have gone unnoticed by the masses a year ago at the NHL level. Lucas Wallmark was a stalwart for Carolina, slotting in all positions in the lineup and in all situations throughout the year. His 28 points in 81 games were impressive given the fact that he played less than 15 minutes a night, mostly in the bottom six. For those in multi-category fantasy leagues, the pivot added nearly a hit a night, blocked 39 shots and won 575 faceoffs – a terrific value return for a player making less than $700,000. Due to his defensive proficiency, Wallmark will likely again find himself on the fourth line, but is a player who will contribute if awarded a bigger role. 
***
Prospect Depth Chart
*Takes into account how close prospects are to the NHL level, rather than overall fantasy upside. 
| | | | | | |
| --- | --- | --- | --- | --- | --- |
| Left Wing | Center | Right Wing | Left Def. | Right Def. | Goaltender |
| Warren Foegele | Martin Necas | Andrei Svechnikov | Haydn Fleury | Roland McKeown | Alex Nedeljkovic |
| Janne Kuokkanen | Lucas Wallmark | Julien Gauthier | Gustav Forsling | Luke Martin | Anton Forsberg |
| Matt Filipe | Morgan Geekie | Stelio Mattheos | Jake Bean  | Anttoni Honka | Callum Booth |
| Patrik Puistola | Clark Bishop | Spencer Smallman | Trevor Carrick |   | Piotr Kochetkov |
| Max Zimmer | Steven Lorentz | Lenni Killinen | Jesper Sellgren |   | Jeremy Helvig |
| Luke Stevens | David Cotton | Tuukka Tieksola | Alex Lintuniemi |   | Eetu Makiniemi |
|   | Jack Drury |   | Ville Rasanen |   | Jack Lafontaine |
|   | Eetu Luostarinen |   |   |   | Jacob Kucharski |
|   | Ryan Suzuki |   |   |   |   |
|   | Jamieson Rees |   |   |   |   |
|   | Luke Henman |   |   |   |   |
***
Top 20 Fantasy Prospects
This section is intended to paint a picture of the Carolina Hurricanes prospects who project to make the most positive fantasy impact at the time they reach the NHL. Arrival date and NHL certainty have been taken into consideration, however, the potential upside is the most important factor in determining this list.
***
You can give Kevin a follow @kleblanchockey for prospect updates and happenings. 
LATEST RADIO & DRAFTCASTS