Anaheim Ducks: August 31-in-31 2019
Lucas Main
2019-08-01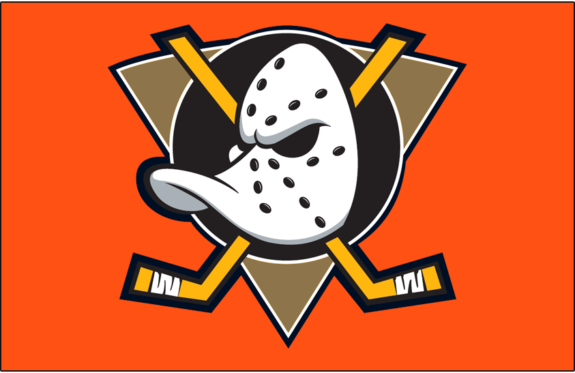 ***
Thanks for joining us for our August 31-in-31 series! Every day this month we will be taking a look at each team and diving into their prospect depth charts, risers and fallers, graduating prospects, and top 20 prospects in the system.
***
GRADUATING PLAYERS
The Ducks have a few players graduating from the junior rank up into the professional world. The biggest one, Maxime Comtois, has already semi-graduated. He played in 10 NHL games, thus burning the first year of his entry-level contract. In fact, he played in many leagues last season. He made Anaheim's roster at the start of the season with a very impressive rookie and training camp and scored two goals and seven points in 10 games before injuring his knee. Comtois then played four games in the AHL as part of a recovery stint before getting sent back to Drummondville. In the middle of his QMJHL stint, he captained Team Canada at the World Juniors.
The 20-year-old tore up the "Q" with 42 goals and 63 points in 41 games (regular and postseason) and then went back to San Diego for their playoff run and picked up where he left off with five goals (two game-winners) and nine points in 12 playoff games. 
Comtois is a clutch performer who plays with an edge and lots of speed. He has the skill and tenacity to be a top-six winger in the NHL as early as this season. He also likes to throw his weight around as he registered 27 hits in his 10 NHL leagues, a bonus for leagues that count hits.
Antoine Morand is another player moving to the AHL from the QMJHL this fall. He hasn't improved statistically in his past two seasons, but he is becoming a better player overall. He has developed his leadership skills on and off the ice, made extreme efforts to improve his game in his own zone, and is an all-around center now. The 20-year-old's game doesn't seem to translate to the fantasy world as he will be a far better value in real hockey, but he can still chip in when needed.
Hunter Drew is another prospect who has turned 20, thus eligible to start playing for the Gulls… if he had a contract. He still has not signed his ELC and will most likely return to Charlottetown unless he signs a contract before camp.
Olle Eriksson Ek will be coming over to North America this fall and compete for a spot in San Diego. He spent last season playing in Sweden's Allsvenskan – the second professional tier. He also saw a little action at the WJC as the backup after being the third goaltender at the 2018 event. 
Lukas Dostal signed his ELC, but he also signed with Ilves in the Finnish Liiga for the upcoming season. Unless he somehow makes the Ducks, he will be the number one goalie for Tampereen in 2019. He is also still eligible for the World Juniors so look for him to be the starter for the Czech team at this year's tournament.
A number of players will be graduating from the AHL to the NHL, along with one coach. Dallas Eakins was promoted to be the bench boss in Anaheim and he looks to have some of his key youngsters in Anaheim with him. Players like Troy Terry, Max Jones, and Sam Steel all look to be full time with the big club this season and players like Keifer Sherwood and Chase De Leo could make the team.
RISERS
Chase De Leo – In his fourth AHL season in 2018-19 the 23-year-old broke out for 20 goals and 55 points. With Dallas Eakins being promoted to coach the Ducks, De Leo could see more time with the big club if injuries occur as they are familiar with one another and have a good relationship.
Troy Terry – Playing with loads of confidence, Terry will have extra ice time this season because of Corey Perry's buyout. That leaves X amount of PP time for a winger to scoop up, and Terry looks to be the beneficiary. 
Troy Terry is your new American Hero #WJC2017 …😎 pic.twitter.com/eoWbKL4TxM

— Pavel Barber (@HeyBarber) January 4, 2017
https://platform.twitter.com/widgets.js
Brendan Guhle – Anaheim doesn't have many defensemen on their current roster so it looks like Guhle should make the team out of camp. He meshed well playing with Cam Fowler before suffering an oblique injury that caused him to miss the rest of the season. 
FALLERS
Antoine Morand –  Morand looked like he could have been a second-round steal back the Ducks back in 2017, but he hasn't taken his offensive abilities to the next step. With Trevor Zegras and the number of other centers now in the fold, his fantasy potential has trended downward.
Olle Eriksson Ek – It is tough to put a 20-year-old goalie on this list, but with the emergence of Lukas Dostal, Eriksson Ek has been jumped on the depth chart. He will be coming to North America this season so this will be a big year for his development.
Hunter Drew -After completing his year-20 season in the QMJHL, Drew has scored 24 goals, 89 points, and 300 PIMs in his last two seasons. However, he still hasn't signed his ELC and that is why he is on this list.
PROSPECT DEPTH CHART*
  LEFT-WING                    CENTER                           RIGHT WING
Max Comtois                         Trevor Zegras                   Troy Terry
Max Jones                              Sam Steel                          Kiefer Sherwood
Andrew Poturalski                Isac Lundestrom             Blake Pietila
Jack Kopacka                        Chase De Leo                    Justin Kloos
Brayden Tracey                    Antoine Morand               Blake McLaughlin
Alex Dostie                            BO Groulx                          Jack Badini
Defensemen
Brendan Guhle
Josh Mahura
Simon Benoit
Chris Wideman
Patrick Sieloff
Jackson LaCombe
Henry Thrun
Goalie
Kevin Boyle
Anthony Stolarz
Angus Redmond
Olle Eriksson Ek
Lukas Dostal
*The team depth chart is to paint a picture of who will likely be called up first based on NHL team needs, not for fantasy or offensive upside.
TOP 20 FANTASY PROSPECTS
*This section is intended to paint a picture of the Anaheim Ducks prospects whose current trajectory projects them making the most positive fantasy impact at the time that they reach the NHL. Arrival date and NHL certainty have been taken into consideration, however, the potential upside is the most important factor in determining this list.