July 31-in-31: Philadelphia Flyers
Edric Joseph
2019-07-22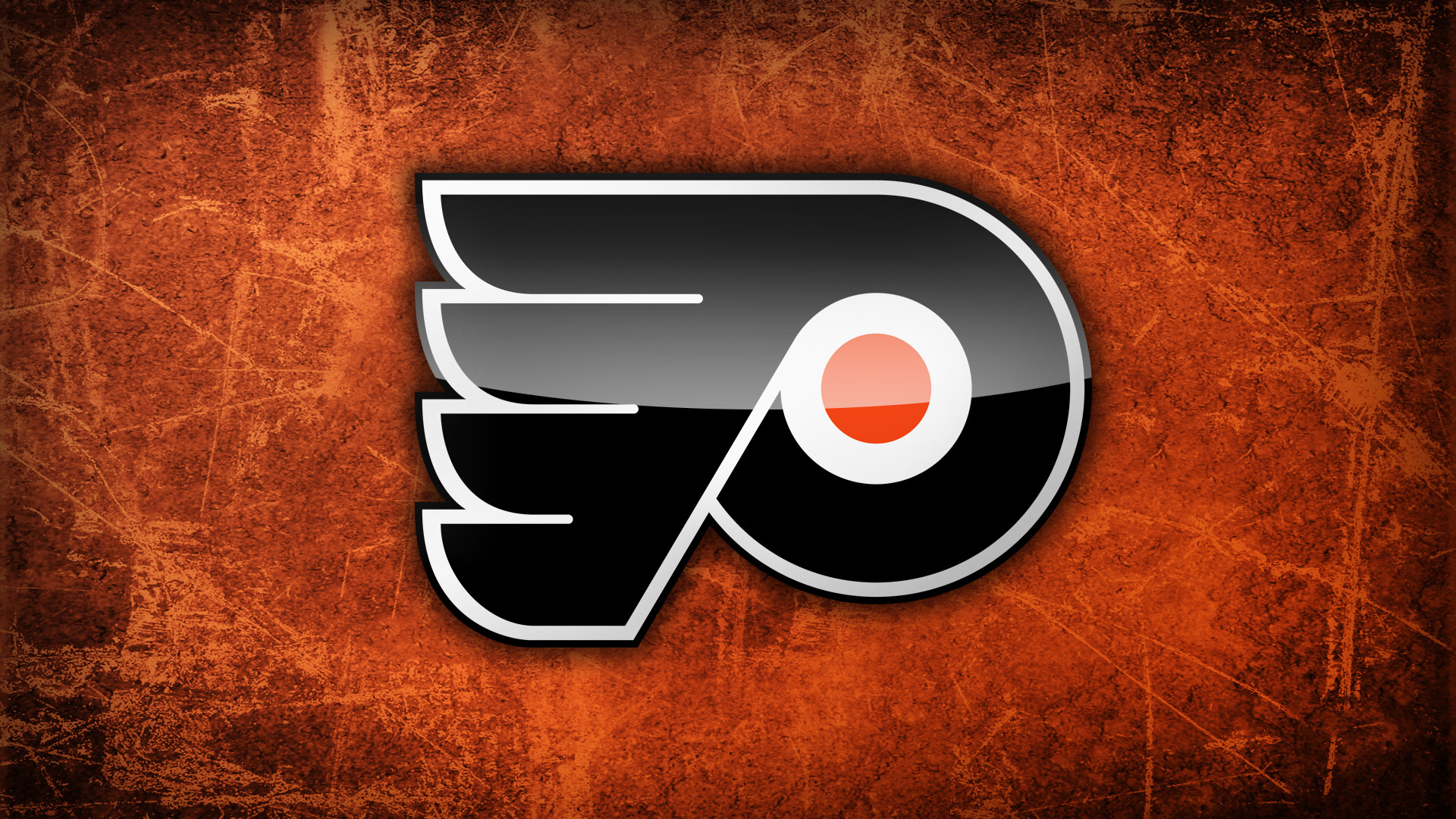 ***
Welcome to our annual 31-in-31 Summer Series here at DobberProspects! Every day in July we will be bringing you a complete breakdown of a team's draft, notes from their development camp, and insights into their off-season moves so far. Following this up, the August 31-in-31 Series will dive into every team's prospect depth charts with fantasy insights and implications for the upcoming seasons. Check in often, because we plan on filling your hockey withdrawal needs all summer long!
***
DRAFT RECAP
The the Flyers' draft was a decent metaphor for how the franchise as a whole has been doing in their quest for a Stanley Cup Championship: fledgling and an overall improvement yet it doesn't jump off the page. I would be much more concerned if it was still Hextall at the helm, however with Fletcher new to the role of Flyers General Manager he can afford to have a draft that is of the slow-build variety. Despite landing the 11th-overall pick, they elected to move down and collect another pick for day 2 of draft proceedings. In doing so, they doubled down on passing Cole Caufield, a decision they may regret if his career goes as expected.
While their draft weekend moves lacked panache, their picks should bear fruit in due course. With Myers likely moving up to the main roster in the fall, they certainly could have done worse than Cam York as his replacement in the team pipeline. More on that to follow. The early rounds of the draft have been capricious to the Flyers in recent memory.  The jury is out on Nolan Patrick's impact as an impact forward, however other recent early-round selections such as Provorov, Frost and Farabee have provided the team with ample reason to believe help is on the way.
Round 1 – 14th Overall: Cam York, D
At a pivotal time in the playing careers and lives of these young men, the Flyers placed the their money on a smart bet in Cam York with the 14th pick. He was the third of four consecutive picks made from the U.S. National Development Program and even on a strong roster he still made an impact that was hard to ignore. While playing with elite Major Junior talent is not inconsequential, York's record breaking 65 points by a defenseman this past season was nothing if not impressive. Like fellow Flyers Gostisbehere or Provorov, he is not especially big, however his ability to pilot a powerplay would have made him a trendy pick soon after the lottery selections concluded had he not been taken here. As promising as Phillippe Myers is, York is a marked improvement for a rearguard prospect to be waiting on. Even so, he would do well to work on his skating as he cannot count on being in the right place at the right time as much as he has to date.
Round 2 – 34th Overall: Bobby Brink, RW
Passing up on Cole Caufield (twice) may nip the Flyers in the bud someday. However it may have been a calculated risk if they were strongly suspecting Bobby Brink would be available in round two as he was. He is undersized and could seriously improve his skating, which were surely the primary reasons for his tumble out of the first round. 
On the plus side, his hands are among the best in the draft. His passing is like that of a young Teuvo Teravainen with his ability to thread the needle to open teammates. His compete level is suppose to be high-end as well so I would not bet against his areas of improvement in his game to remain glaring weaknesses for long. Brink was one of the best if not the best player in the USHL this past season and as such he did the right thing for his development by pursuing college hockey at the University of Denver this fall.
Round 3 – 72nd Overall: Ronnie Attard, D
Between taking last season's best player in the USHL to taking last season's best defenseman in the USHL, the Flyers sure had a type. Attard clearly made a good impression to others given his Central Scouting midterm ranking was 143rd when he finished the season ranked 76th among North American skaters. Ironically, his game and measurables are seemingly Bobby Brink's in reverse. He has size, truculence, and can make teams pay with his NHL-ready slapshot.  His shot notwithstanding, his play with the puck on his stick is the primary component to the game that needs to be addressed so as not to cause avoidable turnovers and better conduct his team's offense.
Round 4 -103rd Overall: Mason Millman, D
Like a young Robert Hagg, he is good at everything yet he is not especially proficient at anything. He will need a calling card to stand out and move his way up the depth chart. He is expected to report back to the OHL's Saginaw Spirit and will be looking to have a breakout plus-one campaign.
Round 5 – 165th Overall: Yegor Serdyuk, F
Serdyuk doesn't jump of the page per se, however he is another effort by Flyers General Management to make up for the passing of the aforementioned Caufield (among other offensive savants) in round one. He is a good flier (no pun intended) to take this far in the draft given that he joins elite QMJHL company including the likes of Zadina, Hischier, and Ehlers to have led all rookies in scoring. His skating stride could use work, however he is likely to find some measure of success wherever he ends up in professional hockey given his knack for finding the back of the net, or open teammates.
Round 6 – 169th Overall: Roddy Ross, G
Despite the relatively small sample of Major Junior work, Ross' impressive rookie season paid off with a sixth-round selection by the Flyers. While his playoff performances left cause for concern, he looked like he belonged throughout. A good time in the draft to gamble on the January 2019 WHL Rookie of the Month, whom was ranked 17th among North American Goaltenders by Central Scouting.
Round 7 – 196th Overall: Bryce Brodzinski, F
There's no denying that the Flyers got a goal scorer in round seven in forward Bryce Brodzinski, whom finished 89th in Central Scoutings final rankings. He will be reporting to the University of Minnesota this fall, as well he should given how he will need all the seasoning he can get in hopes that his feet can catch up to his hands. If they can, this pick has all the makings of a quality sleeper. Even with the limitations to his mobility, he managed a promising 17 points in 19 games for the Omaha Lancers. As such, Brodzinski should be able to contribute out of the gate for Minnesota, however as the season progresses his skating will prove to be more of a liability if it is not properly addressed.
***
DEVELOPMENT CAMP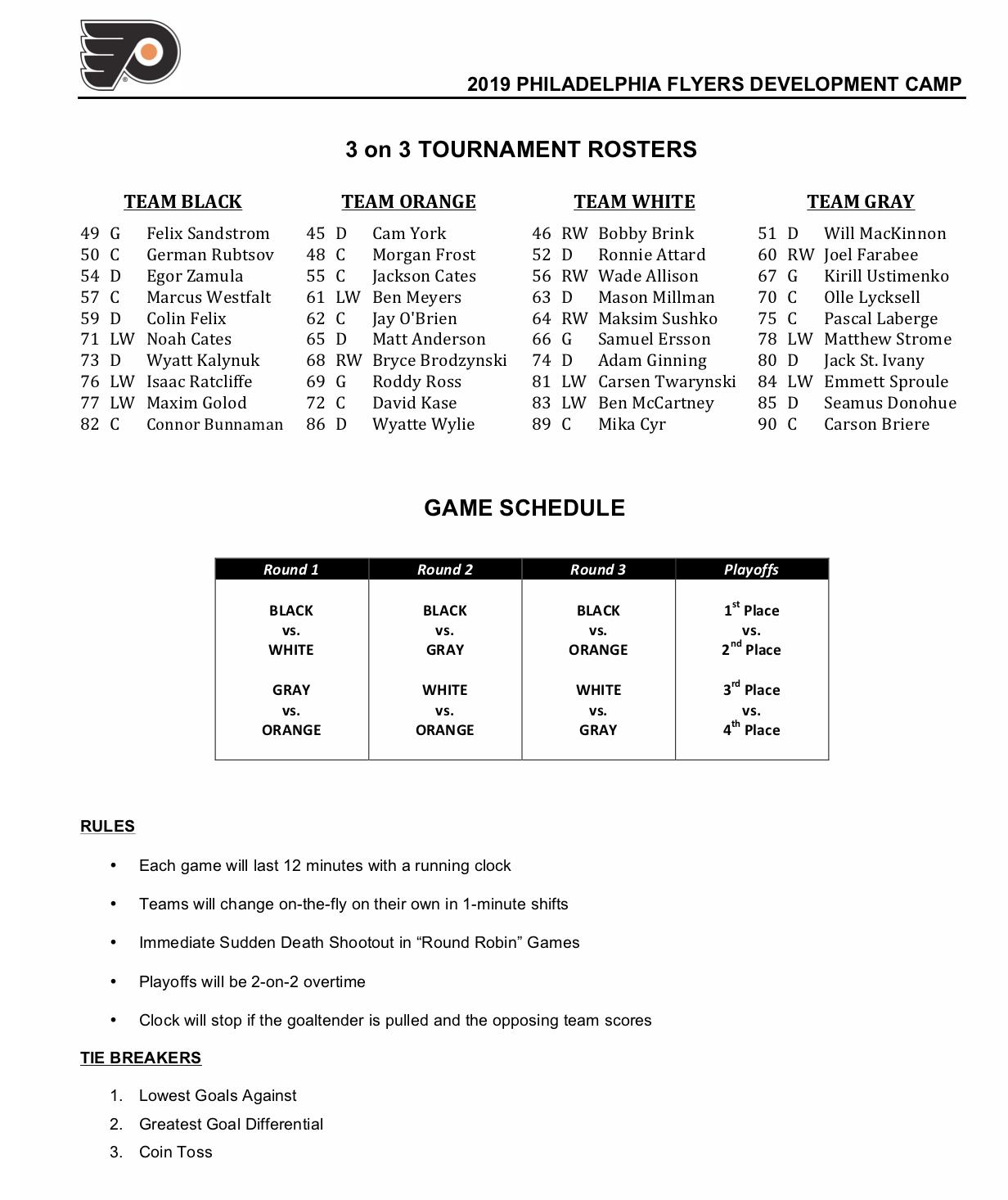 German Rubtsov and Morgan Frost did nothing if not pleasantly surprise despite being two of the elder statesmen in attendance. This really says something given how these are two of the more coveted prospects in the Flyers system and already had reputations that preceded them. While both had pleasing performances, the edge has to go to Rubtsov whom worked of a lot of rink rust after having sustained a shoulder injury last season. Nobody would have blamed him if he was still finding his bearings and yet he managed to stand out favorably in scrimmages where it was all hands on deck at five on five.
Joel Farabee was no slouch either with how he managed to pencil himself in as a potential bottom-six fixture on the Flyers' opening night roster. He weighed in at about 175 pounds which was his only real caveat, otherwise there is nothing really saying it is a bad idea at this time. He was dialed into practices and scrimmages like nobody else on the development camp roster. Adjustments will need to be made to handle professional hockey, however he had little to gain by remaining with the University of Minnesota had he not signed his entry-level deal.
Cam York has his work cut out for him if he wishes to avoid infamy as the player picked immediately in front of Cole Caufield. That being said, he did not disappoint in his first tour of Flyers Development Camp. He took time to catch his stride, however he is assuming the role of offensive conductor in the five on five scrimmages is where he gave the most illuminating glimpse of what he could be. Don't write him off just yet, or anytime soon. If anything, move him up your dynasty league draft boards.
***
OFF-SEASON MOVES
The Flyers have certainly stayed busy with revamping their roster and personnel respectively. Former head coaches Michel Therrien and Mike Yeo will be serving as assistant coaches to newly-minuted head coach Alain Vigneault. Yeo and Therrien will be picking up where they left off as they previously coached together in Pittsburgh from 2005 to 2009. The three of them along with the returning contingent of the Flyers Coaching Staff will make for one of the better meetings of the minds in all the NHL. 
Kirill Ustimenko signed his entry-level contract, at best he can stave off Flyers General Management from signing more than temporary goaltending solutions. Case in point, Brian Elliot, whom was signed to a one-year extension in late June to ease the transition of Carter Hart while minimizing the pressure of the Flyers goalie prospects.
The biggest splash the team made in the trade market, outside the draft, would have to be acquiring Kevin Hayes from the Winnipeg Jets for a fifth round pick. Less than two weeks later they doubled down and then some by signing him to a seven-year contract extension worth $50-million. It goes without saying they expect him to be a big part of their future. Going by his body of work, it was a rich signing and he did very well for himself cashing in on a career year. Justin Braun was also acquired from the Sharks for a 2019 second round pick and a 2020 third round pick. Matt Niskanen was acquired from the Capitals in exchange for Radko Gudas. I wish the best to anyone on the ice facing Tom Wilson and Radko Gudas at the same time. Lower profile moves include Tyler Pitlick was acquired from the Dallas Stars in exchange for Ryan Hartman. 
While qualifying offers were tendered to the likes of Provorov and Konecny, they are refraining from signing at this time. In the meantime, Travis Sanheim and Scott Laughton each signed a two-year extension in hopes to reel in a bigger contract in 2021 if things go as hoped for him. Aube-Kubel signed a one-year deal to do the same in shorter order. Stay tuned for Provorov and Konecny, particularly the former as he should be a fixture on Dynasty League bluelines for years to come.
Chris Stewart has been invited to training camp for a closer look, it is hard to see him having much value at this time in his career given how the Flyers forward core is shaping up along with the time in his career he is in. It is hard to see him having fantasy relevance at this point in his career where he is very much on the outside looking into the main roster rotation.
***
That is all until tomorrow when Mark Allan recounts and discusses Pittsburgh's off-season activity.
Edric Joseph
LATEST RADIO & DRAFTCASTS