31-in-31: Chicago Blackhawks
Tony Carr
2019-07-07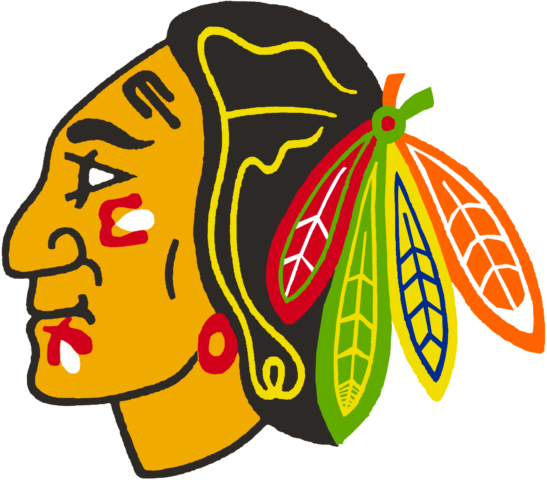 Welcome to our annual 31-in-31 Summer Series here at DobberProspects! Every day in July we will be bringing you a complete breakdown of a team's draft, notes from their development camp, and insights into their off-season moves so far. Following this up, the August 31-in-31 Series will dive into every team's prospect depth charts with fantasy insights and implications for the upcoming seasons. Check in often, because we plan on filling your hockey withdrawal needs all summer long!
Draft recap:
Having jumped up to third overall, the Blackhawks were automatically winners at the draft. Having that pick gave them so many options, and they chose size and skill. They also chose size and skill with their second round pick. As a matter of fact only one player drafted by the Blackhawks this year was under 6'3". They say you can't teach size and the Hawks certainly filled that organizational need. 
First Round- Third Overall: Kirby Dach, C 
Some were surprised by this pick but it makes sense. Dach is a big, powerful center with great wheels and super slick skills with the puck. This is the heir apparent to Jonathan Toews. Watch any video footage of this guy and you will quickly see why he was taken at this spot. He does everything well and does it at full speed. He plays a 200 foot game and can get a little dirty when it is called for. This is the kind of player teams normally have to build around but for Dach, there is no rush with Toews and Dylan Strome ahead of him at center. This will mean sheltered minutes if he makes the team out of training camp. If he doesn't make it out of camp, he should dominate the WHL this season. 
Second Round- 43rd overall: Alex Vlasic, D
If the first pick of this years draft for the Blackhawks was offensive oriented, this pick was made with shoring up the defensive side of things in mind. Vlasic has committed to Boston University, where he will work on his game at the NCAA level. This will hopefully include some offence as this is the one aspect of his game he could improve on the most but make no mistake, he was drafted to play defence. Vlasic is a massive defender, using his size to fill lanes and his reach to break up developing plays. A smart player, he always seems to be in the right spots while defending. Should be a mainstay on the Blackhawks blueline for many years to come. 
Fourth Round- 105th overall: Michal Teply, RW
Teply was taken by the Winnipeg (Kootenay) Ice with the fourth overall pick in the 2019 CHL import draft. It will be nice to see how his game translates to the North American size rink and style of game. Teply is a big bodied winger with a nose for offence, is adept at shooting and passing the puck and has a very creative mind on the ice. The knock is his skating and overall compete level. Maybe the smaller rink size will suit his game and he will be surrounded by a lot of talent in Winnipeg. This makes for an exciting season ahead. 
Fourth Round- 123rd overall: Antti Saarela, LW
Saarela will join his brother Aleksi as Blackhawks prospects. Aleksi was acquired in a trade with Carolina before the draft. Antti plays the game with an edge and seems to love to hit. His skills with the puck are well above average and understands the defensive side of the game although that area can be improved on. He is a ways away from competing for an NHL job but the parts are all there. A very interesting prospect to watch. 
Sixth Round- 167th overall: Dominic Basse, G
Basse is a monster in the net. Standing 6'6" he takes up a lot of room just by being present. The Colorado College commit will join a growing list of talented goaltending prospects in the organization, a position previously overlooked in the draft. 
Seventh Round- 194th overall: Cole Moberg, D
A big, mobile defenseman, Moberg brings an offensive touch to the game. Playing in Prince George of the WHL under the watchful eye of former NHL standout defenceman Richard Matvichuk, Moberg is poised to have a big year after finishing tied for seventh among all WHL defensemen with 13 goals. There is still a lot of work to be done, especially in his own end but generating offence from the blueline is his ticket into pro hockey. 
Development Camp
At the time this was written, the Blackhawks had not announced their development camp roster. The camp will be held from July 15th through July 19th. 
Offseason Moves
The Blackhawks made some very interesting moves both leading up to free agency and during it as well. The biggest has to be the signing of Vezina trophy finalist Robin Lehner. The two goalie system seems to be the way to go in the NHL now and with a one-two punch of Lehner and Corey Crawford, the Blackhawks can compete with any team in net. 
On the defensive side, they have brought in a couple of defensive minded players in Olli Maatta and Calvin De Haan. This should help solidify the backend which was the downfall of the Hawks on many occasions last year. 
Up front they added an old new face in Andrew Shaw through trade and signed Ryan Carpenter via free agency. Both moves help the bottom six. 
In: Lehner, Maatta, De Haan, Saarela, Shaw, Carpenter, Quenneville
Out: Forsberg, Forsling, Kahun, Hayden
Thanks for reading my 31-in-31 coverage of the Chicago Blackhawks. Follow along with me on Twitter @fiveminutemajor.
LATEST RADIO & DRAFTCASTS