July 32-in-32: St. Louis Blues
Cedrick Blais-Turcotte
2023-07-26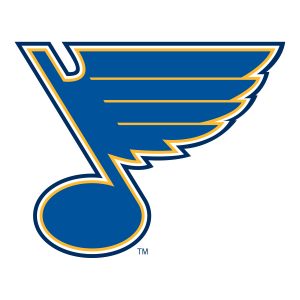 ****
The 32-in-32 Series is an annual event here at DobberProspects! Every day in July we will be bringing you a complete breakdown of a team's Draft, and insights into their off-season movements thus far. Following this up in August, we will dive into every team's prospect depth chart with fantasy insights and implications for the upcoming seasons. Check back often, because we plan on filling your hockey withdrawal needs all off-season long!
****
With three first-round picks, the Blues looked to make a big push in their retool by replenishing their prospect pool. They did so by drafting an unusual amount of winger and defencemen. They passed on choosing goalies in the later rounds since their goalie prospect pool was full. Their strategy was to have the most lottery ticket possible. Here's a recap of their draft and off-season moves.
****
NHL Draft
Round 1, Pick #10 – Dalibor Dvorsky, C
At the beginning of the season, Dobber Prospects ranked Dvorsky has the seventh best prospect in the 2023
draft. Just before the draft, he felt to 17. If Dvorsky can prove that last year was just a poor season, the
Blues may have an outstanding player in their hand. The defensive minded center has a quick release
and recently has added some physicality to his game. He will play in the SHL this season. This could be a
great opportunity for him to grow in a professional environment.
****
Round 1, Pick #25 – Otto Stenberg, W
For being classified as a safe pick, Stenberg has impressed in the Blues rookie camp. His dynamic offence
and his playmaking skills were shown in the mini tournament the Blues held. If he wants to make a bigger
impact in the NHL, he will need to find some consistent in his play.
****
Round 1, Pick #29 – Theo Lindstein, D
Ranked #40 by Dobber Prospects, Lindstein has shades of Dan Hamhuis. Some people might have difficulty with this selection by the Blues because of that, but they should not. A stay-at- home defenceman who can log on big minutes is not a bad selection if he hits his potential. However, to get to another level, he would need to improve his offense and his physicality to become a more complete player. Lindstein is most likely continuing his development this season with Brynas of in the HockeyAllsvenskan.
****
Round 3, Pick #74 – Quinton Burns, D
Described as difficult to play against, Burns is an excellent skater. He plays hard against the boards and sometimes this goes not in his favor. This is often the major criticism against young
physical defenceman. They go for the hit, and it can cause a turnover or an odd man rush against. He will need to work on these aspects of his game.
****
Round 3, Pick #76 – Juraj Pekarcik, W
Teammate of Dalibor Dvorsky in the U18 tournament, Pekarcik played most of last season in the Slovakian tier one league. Despite having a limited role with HK Nitra, he played well. He plays a two-way game, and he is a true competitor. Since he was born on September 12th, he was one of the youngest players available for the draft, just three days away from being eligible for the 2024 draft. This can be advantageous for him as he has a long runway in which to develop.
****
Round 4, Pick #106 – Jakub Stancl, C
One of two centers drafted by the Blues this year. Stancl, a big powerful player that plays a hard game. He played in Sweden last season in multiple leagues. He most notably played eight games in the SHL with the Vaxjo Lakers HC.
****
Round 5, Pick #138 – Paul Fischer, D
Fisher is a defenceman that does the basic things well. In term of a pick at this point, he is a safe pick. He has a decent chance of playing games but will most likely not be something amazing.
****
Round 6, Pick #170 – Matthew Mayich, D
In a limited role for a good Ottawa 67's of the OHL, Mayich did well. His smooth skating and modern way of looking at the game makes in an interesting player.
****
Round 7, Pick #202 – Nikita Susuyev, W
It's rare to see an 18-year-old who has played some games in the KHL, a league that has a reputation for not playing young players, to be still available in the seventh round. Susuyev is just that. Last season he not only played eight games in the KHL but also, he played in the MHL and the VHL, which are the junior and the minor leagues of Russia, respectively. Despite being a project, Susuyev has really strong skating abilities and if he can develop more around it, he could create a surprise.
****
Off-Season Moves
To this date, the Blues made very few moves to help speed up their "retool." They made a trade with the Flyers to acquire Kevin Hayes (50% retained) for a sixth round pick. This will help their center position, but Hayes is maybe not the move fans were hoping for. The only other notable acquisition was they brought back Oscar Sundqvist, who could never find his place since his trade out of town two years ago. The big center will need to prove himself again, at training camp, if he wants to stay in the NHL. Finally, if they didn't acquire much, they didn't lose much either. They only really lost Brady Lyle, who was one of the best defencemen with the Thunderbirds. The Blues' must think that at 24-years-old, they will not miss on anything here, I'm not of the same opinion.
Incoming players:
Kevin Hayes, Malcolm Subban, Mackenzie MacEachern, Wyatt Kalynuk, Josh Jacobs, Oscar Sundqvist
Outgoing players:
Thomas Greiss (Retired), Steven Santini (LA), Tyler Pitlick (NYR), Brady Lyle (CGY), Dimitry Samorukov,
Matthew Highmore (OTT), Nathan Todd (SJS), Josh Leivo, Logan Brown (TB), Martin Frk, Luke Witkowski
Final Thoughts
Despite rumors of bigger moves, the Blues didn't make any. GM Doug Armstrong must be disappointed with how this off-season looks. At the draft, they did bring some talent, but this will not help the team immediately, and in the free agent, they made almost no move of significance. The retooling process may take longer than some fans had hoped.
Thanks for reading, follow me on twitter: @cbturcotte17
LATEST RADIO & DRAFTCASTS