July 32-in-32: Tampa Bay Lightning
Pat Quinn
2023-07-27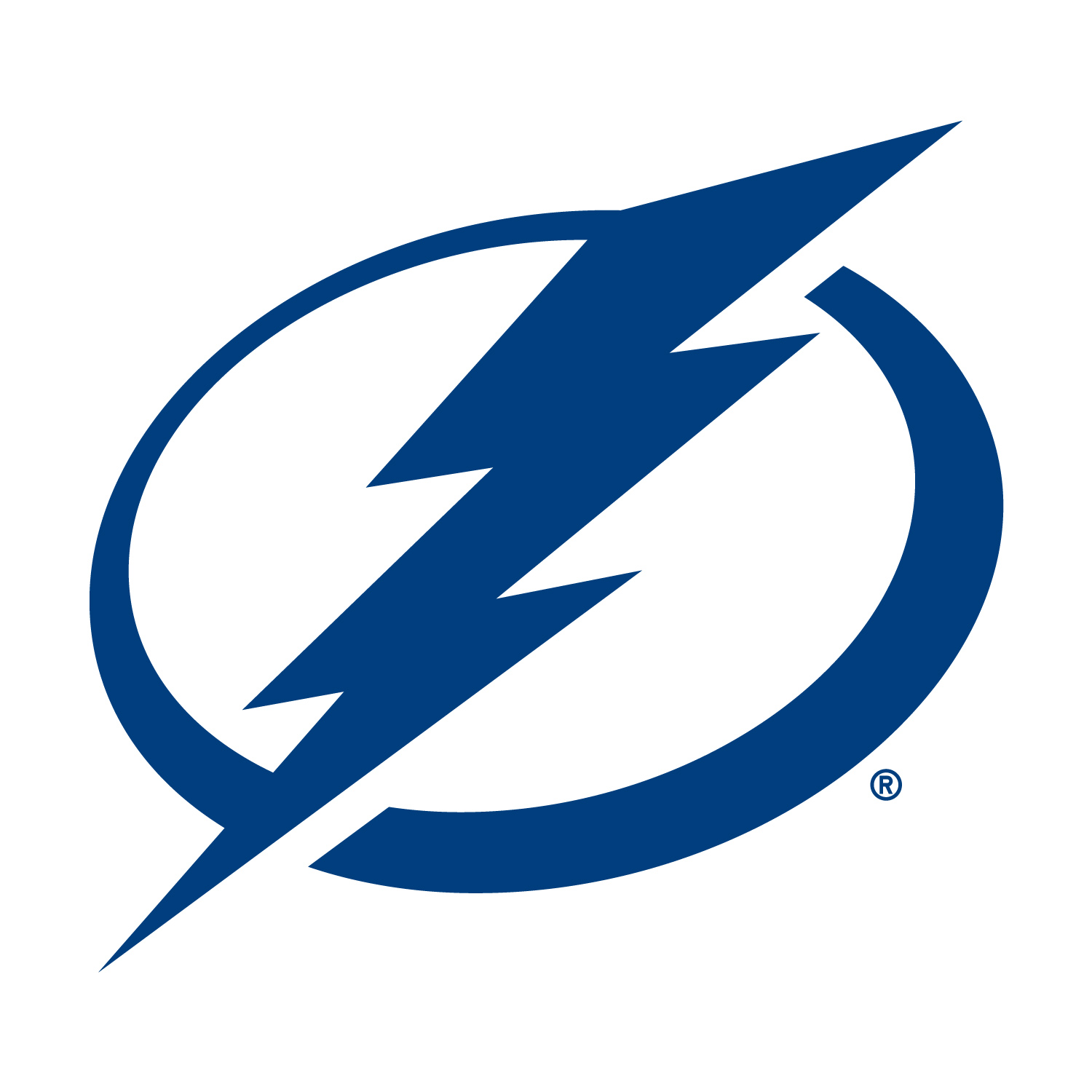 ***
The 32-in-32 Series is an annual event here at DobberProspects! Every day in July we will be bringing you a complete breakdown of a team's Draft, and insights into their off-season movements thus far. Following this up in August, we will dive into every team's prospect depth charts with fantasy insights and implications for the upcoming seasons. Check back often, because we plan on filling your hockey withdrawal needs all off-season long!
***
By: Wade Messier
Not many people expected a busy offseason from the Lightning, and they got what they expected. Limited draft capital and a complete forward core make for a boring summer, but that doesn't necessarily mean it's a bad thing. Tampa Bay didn't suffer any major losses and gained some exciting future assets at the draft.
***
Draft Recap
It was not a very active draft for the Lightning, who only made five selections, three of which came in the last two rounds. While it looked like Tampa Bay would not draft until the 4th round, a last-minute trade with Colorado landed them a 2nd round pick.
*
2nd Round, 37th Overall – Ethan Gauthier, RW (Sherbrooke Phoenix, QMJHL)
The pick used to select Gauthier belonged to three different teams leading up to draft day. While it originally belonged to the Montreal Canadiens, they traded the pick to Colorado as a part of a package for Alex Newhook. Colorado then traded the pick to Tampa Bay in exchange for the RFA rights to Ross Colton.
In the end, Tampa Bay used the selection to draft winger Ethan Gauthier from Sherbrooke of the QMJHL. Gauthier put together quite a nice season in the QMJHL this year, finishing 30th in the league in total points, and 5th on the Phoenix in total points. This performance earned Gauthier the privilege of being the first player from the QMJHL to be drafted in the 2023 NHL Entry Draft.
While his point totals were nothing to scoff at, Gauthier's glue-like game made him such an important piece to Sherbrooke this season. His play is not the sexiest and he will not be a high-end skill guy in the NHL playing top-line minutes, but his play-driving ability and tenacious game help him project as a great 3rd liner, with room for more.
*
4th Round, 115th Overall – Jayson Shaugabay, C (Warroad, Minnesota H.S.)
It is not often that people see NHL teams drafting players straight out of high school, but if you're going to do it, why not pick one from Minnesota? Shaugabay put up over a three-point-per-game pace in the Minnesota High School circuit before taking his talents to Green Bay of the USHL. He continued to impress in the USHL, which earned the undersized forward a draft selection with Tampa Bay.
Shaugabay has some of the best raw skill in the 2023 draft class, mostly thanks to his immense puck skills and playmaking ability. The University of Minnesota-Duluth commit will have four full years of NCAA hockey to refine his game to the liking of the Lightning development staff before turning pro.
*
6th Round, 179th Overall – Warren Clark, RD (Steinbach Pistons, MJHL)
Tampa Bay opted for a more obscure pick here in the 6th round, as they took Warren Clark from the Manitoba Junior Hockey League, a Canadian Junior A league. His unimpressive point totals would turn most off at first glance, but his massive frame makes him an NHL scout's dream. The 6-5, 194 lbs defenseman is committed to St. Cloud State for the upcoming season, where his style of game will likely flourish.
While Clark can play the role of a large, physically imposing defenseman, his hockey IQ and puck handling add some intrigue to his projection. While he may never be anything more than a 3rd pairing defenseman at the NHL level, the potential for more is there with Clark.
*
7th Round, 193rd Overall – Jack Harvey, C (Chicago Steel, USHL)
A good season with the perennial USHL powerhouse, the Chicago Steel, earned this double-overager a draft selection with Tampa Bay. Harvey is headed to Boston University for the upcoming season, where he will likely fill a bottom-six role on a stacked roster.
While he is somewhat undersized, which likely contributed to him going undrafted during his DY and D+1 seasons, Harvey will have four full seasons to develop his game at one of the top developmental programs in the NCAA. There's no telling if Harvey ends up needing all four years, but it would be quite nice for Tampa Bay to receive a fully refined, 24-year-old once he finishes school.
*
7th Round, 211th Overall – Ethan Hay, C (Flint Firebirds, OHL)
With their fifth and final pick of the 2023 NHL Entry Draft, Tampa Bay selected Ethan Hay out of the OHL. While the points on the stat sheet don't jump out at you, Hay's defensive game is where most of his value lies. He was relied on heavily to provide defensive value to Flint this season, and since it was his true DY, he will have the next two seasons in the OHL to grow the other aspects of his game.
Hay might not be anything more than a bottom-six defensive center at the NHL level, but I do not think Tampa Bay would have any complaints if that's what they got from a 7th round pick. Tampa Bay has never been afraid to use their ECHL affiliate in Orlando when they do not deem a prospect AHL-ready, so regardless of his NHL readiness after his time in the OHL is up, I would expect Hay to have earned at least an AHL contract with Tampa Bay.
*********
The Off-Season
Incoming
Conor Sheary, LW – $2,000,000 x 3 years with TBL
Luke Glendenning, C – $800k x 2 years with TBL
Josh Archibald, RW – $800k x 2 years with TBL
Calvin de Haan, D – $775k x 1 year with TBL
Logan Brown, C – $775k x 1 year with TBL
Mitchell Chaffee, RW – $775k x 1 year with TBL
*
Outgoing
Patrick Maroon, LW – Traded to MIN
Max Cajkovic, RW – Traded to MIN
Correy Perry, RW – Traded to CHI
Ross Colton, LW – Traded to COL
Alex Killorn, C – $6,250,000 x 4 years with ANA
Ian Cole, D – $2,000,000 x 3 years with VAN
Pierre-Edouard Bellemare, LW – $775k x 1 year with SEA
Trevor Carrick, D – $775k x 1 year with ANA
Simon Ryfors, C – Signed 4 years with Rögle BK of the SHL
Gemel Smith, C – Signed with Dinamo Minsk of the KHL, term unknown
Rudolfs Balcers, LW – Signed 1 year with ZSC Lions of the Swiss NL
Maxime Lagace, G – Signed 1 year with Färjestad BK of the SHL
Grant Mismash, LW – Signed 1 year with Östersunds IK of the HockeyAllsvenskan
Brian Elliott, G – Unsigned UFA
Dmitri Semykin, D – Unsigned UFA
Pierre-Cedric Labrie, LW – Unsigned UFA
Daniel Walcott, LW – Unsigned UFA
*****
Final Thoughts
It's been a quiet offseason from Tampa Bay, but it didn't need to be anything more than that. The Lightning have proven that they have a core that can win, and are rightfully so chasing complementary pieces to help that core succeed. Only time will tell if these are the right pieces, but General Manager Julien BriseBois has always been confident in his strategy, which has paid off in the form of a Stanley Cup Championship twice now.
Most of Tampa Bay's losses this offseason came in the form of depth pieces, with the only semi-major asset being Alex Killorn, who signed a contract that Tampa Bay never would have given him. Squeezing some value out of an expiring asset like Corey Perry was a very nice piece of business, even if it was just a 7th-round pick. Selling high on Ross Colton was also very smart, and landed the Lightning a stud in Ethan Gauthier.
****
Thank you for reading along, and don't forget to tune in every day for a new edition of 32-In-32! If you want to keep up with me, you can find me over on Twitter @wade_messier, where I post frequently about the Montreal Canadiens, Tampa Bay Lightning, and the NHL draft!
Wade Messier
LATEST RADIO & DRAFTCASTS