July 32-in-32: Seattle Kraken
Alex Wyatt
2023-07-25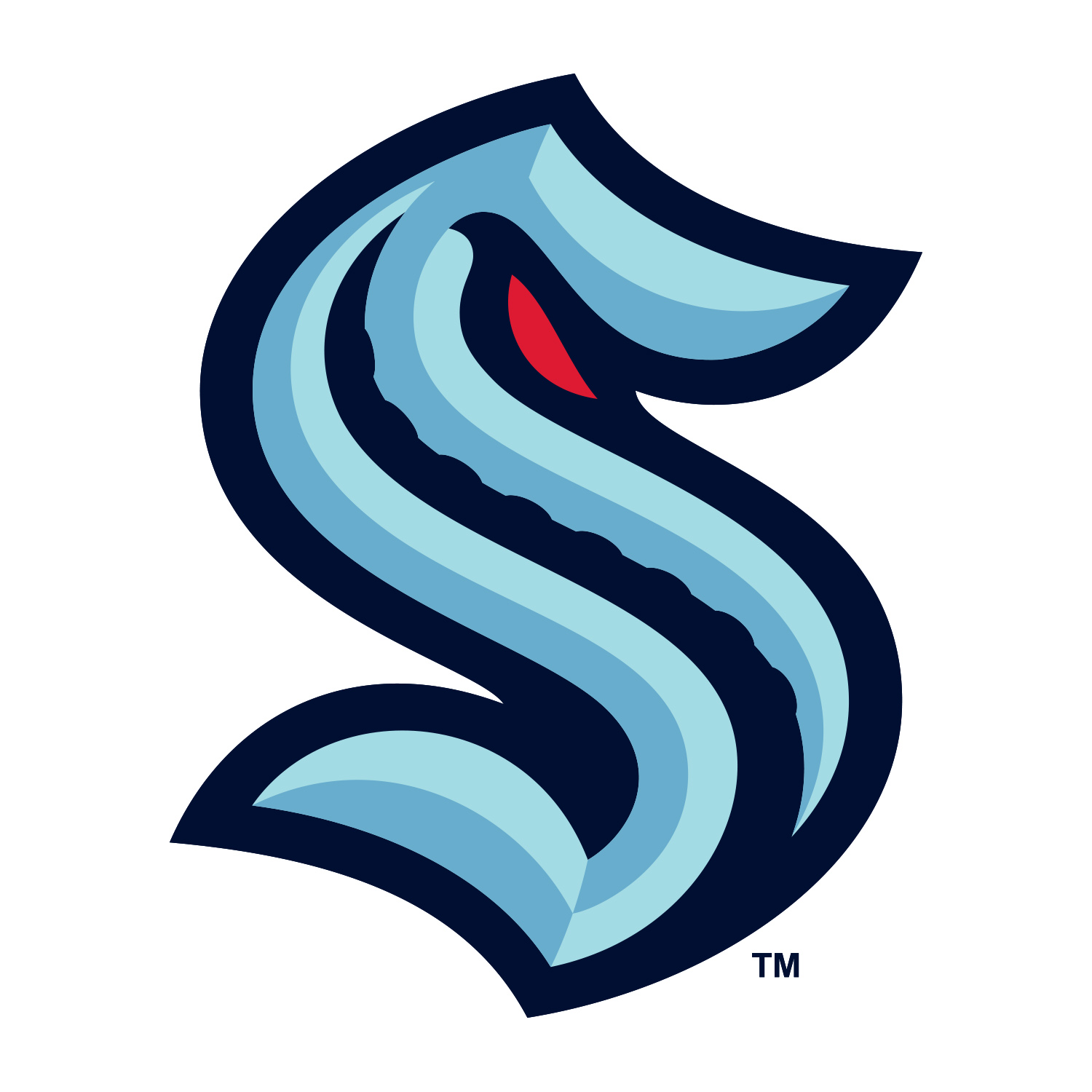 ****
The 32-in-32 Series is an annual event here at DobberProspects! Every day in July we will be bringing you a complete breakdown of a team's Draft, and insights into their off-season movements thus far. Following this up in August, we will dive into every team's prospect depth chart with fantasy insights and implications for the upcoming seasons. Check back often, because we plan on filling your hockey withdrawal needs all off-season long!
***
Seattle's sophomore season went much better than many could have hoped, but likely exactly as Ron Francis and Co. had planned when constructing the initial form of the Kraken, and evolving it over the offseason after its inaugural year.
Make the playoffs? Check.
Win a playoff round? Check.
Knock off the sitting Stanley Cup champions? You betcha.
Though they ultimately fell short in the second round against Dallas, the Kraken showed that they are for real, despite us armchair GM's giving them the People's Eyebrow shortly after – heck even during – the Expansion Draft, and are looking to continue voyaging forward. With the Vegas Golden Knights being this year's Cup Champs, having just charted the same waters, albeit in a much different boat, one can put some faith into this Kraken crew.
Boasting a 46-28-8 record, the Kraken tacked on nearly 20 more wins, and shed more than 20 regulation losses from their previous year's record, crawling from the depths of 8th in the Pacific Division to 4th, as a 100 point team. Many of the team's incumbents took steps forward, and new additions solidified their place in the line up, leaving Seattle with a clearer core than last year, and allowing the brass to continue assembling the bulkhead of the team to guide them onward.
A potential weak spot I mentioned in last year's 32-in-32, was the goaltending. Philipp Grubauer and Chris Driedger had put up the worst seasons of their careers, despite Seattle allowing the sixth least shot attempts and fifth fewest shots on goal against. Last season, Seattle improved on these numbers, allowing the third fewest shot attempts against in the league, and the fourth fewest shots on goal against. So how did the goalies reward the fellas in front of them for this advantage?
Well..
The Kraken twinehands put forth a .907 save percentage, tied for eighth lowest in the league. Grubauer lowered his personal rate stats, dropping his GAA by 0.31 to 2.85 and raised his SV% 0.060 to .895, but both of these numbers remained below league average (2.97 GAA and .904 SV% for the 2022-2023 season).
Martin Jones did a fine job lightening the load on Grubauer, playing in 48 games, although posting a 2.99 GAA and .887 SV%, while Joey D'Accord put up 3.14 and .900 in five games. Goaltending remains an area of need for the Kraken, as they cannot expect to outscore below-league-average netminders forever.
Seattle did improve on their offensive artillery in the offseason, and it showed, as their Shot Attempts (SAT) ranked up to middle of the pack from seventh worst last season, and turned the tides of their SAT percentage, finishing fifth versus 13th the previous year. Lastly, they improved from eighth last to 11th last in total scoring chances for, nestling right between St. Louis and Nashville in that measure.
This is a team on the upswing for certain, and some gelling and tinkering remains before the Kraken reach their final form.
******
NHL Draft
Round 1, 20th overall – Eduard Sale
https://twitter.com/NHLDraftPros/status/1633658033225056257?s=20
Sale was Seattle's first round selection, a player many outlets had ranked several spots higher than the Kraken were able to select him at. Sound familiar? There are no questions about the talent Sale possesses, a shrewd passing winger who also holsters the shot of a finisher, but the weak spot in the hull for him, it seems, is his consistency. Whether it's compete or heart, several scouting reports commented on Sale's tendency to drift and disengage at times. EliteProspects made a great point in saying he is an "example of a player who has been over-scrutinized" and "impressed the scouting community so much early on, we've spent the better part of the last year tearing him apart". Given the impressive stable of prospects Seattle has brewing in the cargo hold, adding a high octane forward who fell further than most would say warranted is precisely the gamble a team would be wise to take near the back third of the first round.
*
Round 2, 50th overall – Carson Rehkopf
Rehkopf is a forward with a solid shot, and decent enough of a floor to keep an eye on to make the show. His just under point-per-game pace in the OHL (0.87 ppg) is not the type of scoring clip to get us too excited, but outside of fantasy, players who can round out the middle and bottom six are integral, and best for clubs to develop themselves. Rehkopf is worth a look in deeper leagues and seeing if he can progress to lock down an NHL job in the future.
*
Round 2 – 52nd overall – Oscar Fisker Molgaard
Molgaard is another of the mold of "taken later than most outlets had him ranked", as he sat just at the end of the first/beginning of the second round on a good number of ranking lists. Seattle sailed away with him at 52 overall. Molgaard projects as a high floor, responsible centre, one who won't blow the door off, but has every chance to make the big leagues, an attractive quality of a mid-second rounder. If he can tap into some of his offensive potential, though not game breaking, he could end up being yet another shrewd haul for Francis and Co.
*
Round 2 – 57th overall – Lukas Dragicevic
Dare I say another player many outlets had ranked far higher than he went? Every team needs a solid offensive, PPQB-type defenseman in their pipeline, and the Kraken added an excellent chip at 57th. It is not a surprise that Dragicevic displays offensive prowess more becoming of a forward, as he played primarily as one until switching to defense a few years back. Dragicevic led the WHL in points from U18 defenders last year, and if he can hone his skills at the pro level, while gaining a few paces in his foot speed, he could become a regular on Seattle's blueline in a few years' time.
*
Round 3 – 84th overall – Caden Price
After discussing the top scoring U18 defenseman in the WHL, let us chat about the fourth highest scoring U18 defenseman in the WHL – Caden Price. The crew at Elite Prospects had plenty of good things to say about Price, but they hit on a particular theme. Price is a fantastic transition defenseman, and potentially one of the best in North America… when he wants to be. Price had many ups and downs this year, and still turned in a solid year given his place in the standings, but when he wasn't focused on his game, he made a number of mistakes and was not becoming of a third round selection. Whether Price was just ready to move on to the next level of hockey after playing three strong seasons in the WHL, or will be a streaky player for his career is yet to be determined, but in the middle of the third round, a player with his ceiling is the type of swing you take. We will see what the Kraken organization can do with the talented defenseman, and if they can round him into shape, they might have made a great grab here.
*
Round 4 – 116th overall – Andrei Loshko
Loshko had a solid D-0 season in the QMJHL this season, potting 22 goals and adding 48 assists in 70 games, but given the arcade-mode scoring one expects from the Q, the offense is not the main focus with him. His scouting report points out his off-puck play, and his defensive acumen, and he likely projects to be a bottom six player for the Kraken if he makes the show. Every good NHL franchise needs these types of players, the question for fantasy managers is, do you?
*
Round 5 – 148th overall – Kaden Hammell
Hammell is an offensive defenseman who is not a slouch defensively, but has some issues with his puck carrying and turnovers. His season improved after a mid-year trade to the Everett Silvertips, where he and a suitcase of draft picks were exchanged for Olen Zellweger, though he did not quite fill Olen's skates. He scored three goals and added 13 assists in 31 games for Everett, and finished with 26 points in 67 games overall. Hammell is a raw prospect at this point, still very much 17 years of age, and is worth keeping an eye on as he matures and grows into his frame.
*
Round 6 – 168th overall – Visa Vedenpaa
Vedenpaa is a 6-2 goaltender from Finland, who spent the majority of his time in the U20 Finnish league for Karpat. Fellow Kraken prospect goalie Niklas Kokko and Vedenpaa were teammates for U20 Karpat just last season. Vedenpaa's numbers this year were less than stellar, as he sat around the mid 30s for rate stats in the league, but his numbers were much better in seven games at other levels, such as the U18, the World Juniors, and the U18 Internationals. Goalies are inevitably a crapshoot, and Vedenpaa is just barely 17-years-old. That he is coming through the system that produced Justus Annunen, Joel Blomqvist and Leevi Merilainen is a good enough reason to keep tabs on the youngster's development.
*
Round 6 – 180th overall – Zeb Forsfjall
Forsfjall projects as a high floor, two way pivot with a penchant for smart defensive play. His motor is NHL level, and his skating and puck carrying are above average, he even was able to produce a decent amount of offense amongst peers in junior competition this year – 14 goals, 32 assists for 46 points in 60 junior games at various levels – but not much at all when playing against men in the SHL, with one goal in 17 games.
*
Round 7 – 212th overall- Zaccharya Wisdom
A fantastic pick for their last of the draft, Zaccharya Wisdom is a hard nosed player who is not afraid to throw the body, but also possesses some strong instincts, especially in transition. Wisdom has the energy, and the checking ability to fill a checking line role, but what is interesting about him – beyond the story of him making it to this point in his career – is that if a team can help refine and develop his tools and mechanics, he thinks the game well enough to produce in a middle six capacity. He's a fun player to watch, a fantastic story of perseverance, and potentially a future winger for the Seattle Kraken.
*****
Offseason moves
Incoming
Kailer Yamamoto – One year at $1.5M
A bit of a reclamation project for the Kraken, as Yamamoto was unceremoniously jettisoned from Edmonton after being the latest winger who could not make hay alongside Edmonton's superstar centres. He lined up for more than 50% of his even strength time with McDavid or Draisaitl, and managed an unimpressive 35 point pace across 58 games. He also only saw 12.5% of that fantastic power play deployment, to go along with 26% of the penalty kill.
Yamamoto is only 24, and has the Swiss Army Knife styling that many of the Kraken's expansion draft crew had. He hits, he can take shifts on the PK, he shoots, but just didn't do a tonne of any of it in Edmonton. Perhaps the motivation of a clean slate, being freed from the scrutiny of being a top-six winger on the Oilers, and a one year "show me" contract will help to finally get the best of Yamamoto. The price tag of $1.5 million is certainly worth the risk for the Kraken.
Brian Dumoulin – Two years at $3.125M
Just like last year with Justin Schultz, adding some cheap, veteran defensive depth was on the off-season checklist for Seattle. The 31-year-old is essentially a lock for 20 points, which seems to be his annual contribution, but he wasn't brought in for offense. He started almost exactly half his shifts in the defensive end, and saw nearly zero power play time, while eating up just about two thirds of the penalty kill. Many of his underlying numbers – secondary assists, shooting percentage – were below his career average, so a positive regression to the mean could be in store for Dumoulin. He will not have a Kris Letang level player to partner with in Seattle, but he should get plenty of usage to rack up the blocks and hits (35th and 49th respectively last season) that could make him a relevant depth defenseman on our fantasy squads.
Marian Studenic – One year at $775,000
Studenic is a 24-year-old, former 5th round pick of the New Jersey Devils. He was waived and then claimed by Dallas last year, and now signed in Seattle. He has very limited NHL experience – six points in 44 games – but has been a fabulous producer in the AHL with 53 goals, 63 assists in 207 games. It's likely that he provides some firepower down in Coachella Valley this year, with the potential for a call up so injuries mount in the Kraken's ranks.
Connor Carrick – One year at $755,000
The 29 year old journeyman spent essentially the entire season with the Providence Bruins of the AHL. He managed 44 points for them in 63 games, and played a single game at the NHL level. He is certain to be predominantly a Firebird this year.
Pierre-Edouard Bellemare – One year at $775,000
Having played for the Golden Knights for their first two seasons, Bellemare decided to stamp his expansion team passport by signing a one-year pact with Seattle. Much like Corey Perry and Pat Maroon – the players he played nearly exclusively with during their first round playoff exit – Bellemare was part of the annual cap-casualties in Tampa Bay. Bellmare has never paced for more than 26 points in his career, and the 38 year old has been signed for his defensive prowess, penalty killing ability, and perhaps to steal some plays from the Lightning playbook.
*
Outgoing
The Kraken haven't shed many NHL players as the off-season has chugged along, but they did see a number of the Calder Cup runner-up Coachella Valley Firebirds set sail for more fertile ground.
Martin Jones is a UFA
Brogan Rafferty earned himself a two-year deal with the Detroit Red Wings after going on a tear in 2022-2023. He managed 52 points, with 16 on the man advantage, and provided some veteran presence for the young privates adapting to the professional game.
Alexander True suited up for 72 games and provided 32 points, and has signed a contract with the Florida Panthers, likely to provide a familiar role with the Charlotte Checkers as he did when the Kraken shared that franchise before Coachella Valley came to fruition.
Carsen Twarynski was not offered a contract at the season's end, and may likely fill a role with an AHL squad elsewhere.
Jesper Froden went over a point per game, scoring 25 goals and adding 22 assists across 44 games for Coachella Valley, but he and the team did not agree to a contract at the end of the year and he signed in the NL Swiss league until 2024-25.
Austin Poganski filled the bottom six of the Firebirds this season, and was not re-signed at the end of the year.
Christopher Gibson managed to suit up for 20 games with the Firebirds, but provided less than inspiring numbers. The 30 year old was not renewed, and Seattle will likely look to give some of their young netminders some exposure behind a veteran on the farm.
As far as NHL depth, the curious case of Daniel Sprong was jettisoned from another team, finding a landing spot in Detroit after putting a puck in the net in nearly a third of his games played, 21 goals in 66 games, and moves on to his fifth NHL team in as many seasons.
Joonas Donskoi missed the entire season after suffering the symptoms of a concussion all year, and may not resume his NHL career.
Morgan Geekie earned himself $2 million for two years with the Bruins after posting less than exciting relative play-driving metrics in a sheltered role in the bottom six.
Ryan Donato also earned $4M over two years with Chicago after posting similar numbers, as the Blackhawks realize they need to have some NHL players to support Connor Bedard this year.
Carson Soucy offered some depth this year in Seattle before earning a three year pact with Vancouver with a half million dollar a year raise.
*
Re-signed players
Dave Hakstol – Not a player re-signing, I suppose, but the Kraken announced an extension for Hakstol through the 2025-2026 season. Certainly a wise idea for them, and a great point in Hakstol's career.
Vince Dunn – Dunn had himself a coming out party last year, setting a high-water mark in his career with 64 points in 81 games played. He munched up over half of the team's power play time, and played a career high 23:40 minutes a night, solidifying himself as the top pair, offensive defensemen we had all hoped he could be, but didn't quite become yet in St. Louis. Oh what deployment and opportunity can do in a contract year. He is now signed for his prime years, with a 4 year deal with a $7.35M contract being announced recently.
Kole Lind – Lind had himself quite a season in the AHL this year, scoring 30 goals and 32 assists in 72 regular season games, and going on a tear in the playoffs with nine goals and 22 assists in 26 games. Whether his one year, $775,000 provides an audition for NHL playing time, or is a continuation of his AHL achievement will be a focal point this season.
Gustav Olofsson – Olofsson is a depth defenseman who played 20 games, providing a goal and five assists, for Coachella Valley and three games without a point at the NHL level for the Kraken. He was re-signed for two years at $775,000.
Joey Daccord – Daccord re-upped with Seattle for two years at $1.2M after spending most of the campaign in Coachella Valley. His numbers were very good there, 2.38 and .918, but as mentioned in the open, less than exemplary in the NHL. With Martin Jones not yet signed, this is likely a sign that Daccord will back up at the NHL level this season, and if he can get a rhythm, steal some starts from Grubauer.
John Hayden – Hayden is a veteran of 247 NHL games, but the 28 year old is likely to be a Firebird for the majority of his tenure in the Seattle organization. He scored 17 goals and 16 assists in 46 AHL games last season and scored twice in a seven game stint with the Kraken. He signed for one year at $775,000.
Jimmy Schuldt – Schuldt played 71 games for Coachella Valley this season, scoring 32 points, and was re-signed for one year at $775,000. He will spend the season with the Firebirds again.
Will Borgen – A physical, shutdown defenseman, 26 year old Borgen was rewarded with two years at $2.7M each for putting his body on the line. He was 25th in the league with 203 hits and potted 20 points.
Cale Fleury – Fleury signed a two year extension with the Kraken, and somehow managed to get an extra $25,000 a year compared to many of the other deals the Kraken handed out the off-season, getting $800,000 per year. He only appeared in 12 games last year, chipping in a single assist, and spent a long stretch of games in the press box as a healthy scratch. He's depth at this point.
*************
Keep an eye on Kraken prospect updates throughout the season on Dobber Prospects or my in-season column The Century Mark.
LATEST RADIO & DRAFTCASTS