September 32-in-32: St. Louis Blues
Gordon Munro
2022-09-24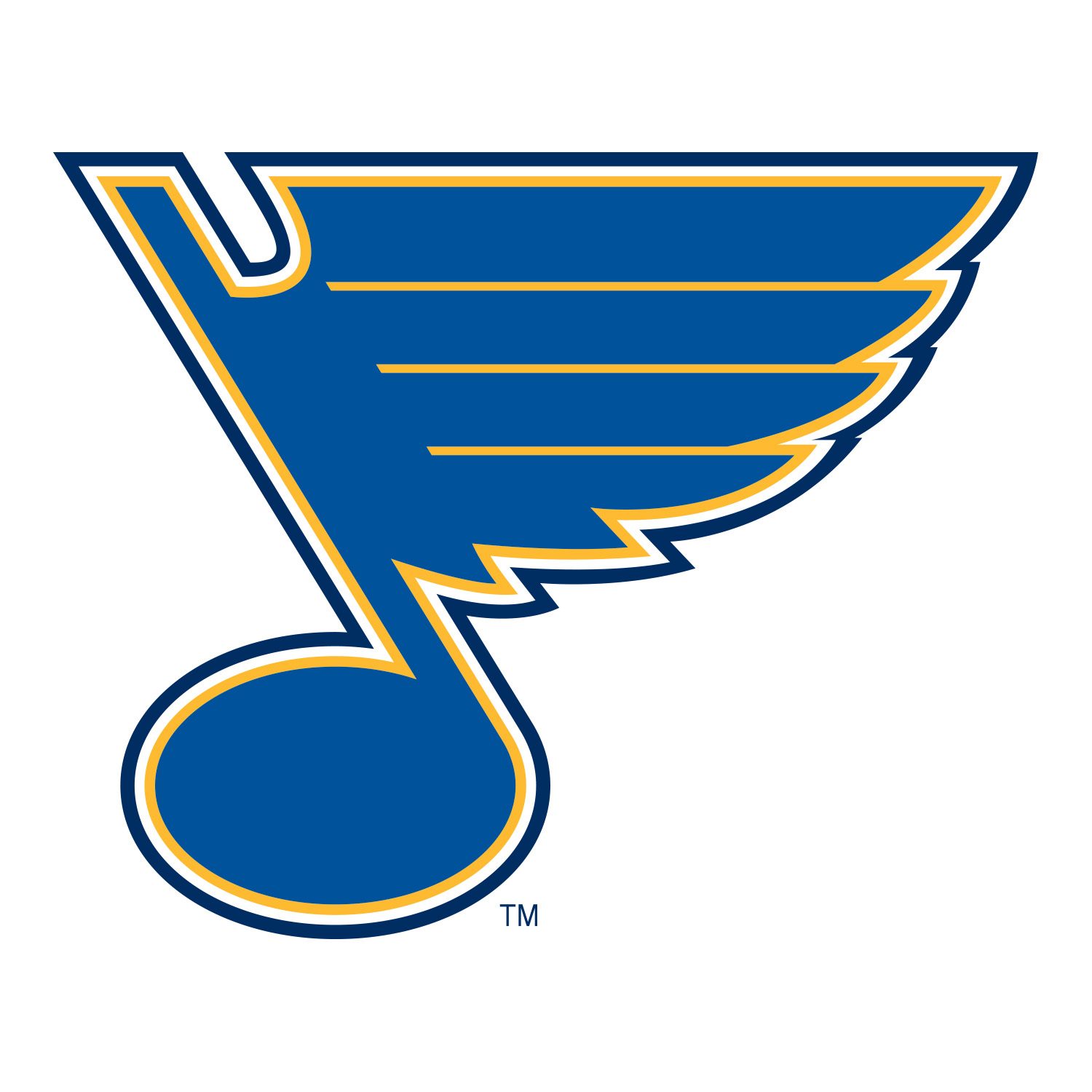 Welcome to the September 2022 edition of the DobberProspects 32-in-32 Series. This month, we are diving into the depth of each organization, looking at their recent graduates, risers, fallers and top-20 prospects.
Last season, the Blues saw great progression from the young players both in the NHL and beyond. Forwards Jordan Kyrou and Robert Thomas made great strides, cementing themselves as core pieces for the future, each being rewarded with identical eight-year, $65 million contracts. Also, multiple players made their NHL debuts with the Blues last season as well, including: Jake Neighbours, Alexei Toropchenko, Scott Perunovich, and Joel Hofer. There were also plenty more young players who contributed in depth roles due to injuries.
Due to some of the moves this off-season, there is a chance we see even greater progression from other prospects in the system. The departure of David Perron and multiple depth pieces, along with the uncertainty between the pipes leaves some room for competition amongst young players. It was also recently announced that veteran blueliner Marco Scandella will miss six months due to hip surgery, which should create some competition on the backend.
If everything goes as fans and management would hope, there are quite a few interesting names we could see capitalize on the opportunities presented. Even if it does not mean a major lineup overhaul, there will likely be many chances for prospects and young players within the system to make the Blues staff make hard choices.
Graduates
Alexei Toropchenko, RW
An unlikely NHLer heading into last season, Toropchenko took the opportunity he was given and ran with it. Although he did not produce much offensively, his play caught the attention and praise of Blues' head coach Craig Berube. He will not make the opening night lineup due to a shoulder injury, however it is likely when he is healthy he gets into the regular rotation.
Scott Perunovich, LD
It remains to be seen if Perunovich finishes the full 82 games in a Blues uniform but with the aforementioned injury to Scandella, he is a leading candidate to fill the gap. His young professional career has seen him struggle with some injuries so far but in the time he has played, he has shown flashes of the brilliance that made him into a top prospect. At 24 years old, the opportunity presented is one he needs to grab a hold of. Luckily for him so far, he seems to be doing a good job according to his coach saying "he had a good first day."
On the Cusp
Klim Kostin, RW
Despite being sent down mid-way through last season, Kostin will probably get one more shot at becoming an NHL regular this year with the Blues. At 23, it is close to a do-or-die situation, if he can impress early on and stay consistent, he should be able to keep his place in the Blues' bottom-six. From Jeremy Rutherford of the Athletic, Berube had this to say about Kostin; "He needs to take another step here. He has the ability to do the things that are needed, but again, you've got to go and do it."
Logan Brown, C
Speaking of do-or-die situations, Brown should be doing everything he can to make the opening night lineup. He improved last year playing 39 games (a single-season high) with the Blues after being acquired for Zach Sanford earlier in the year. According to Berube's comments on the first day of training camp, he has looked at as a potential top-nine option. The opportunity is there for him but he will need to impress the coaching staff if he wants to become a full-time NHLer.
Jake Neighbours, LW
After another big year, Neighbours finds himself amongst the top of the Blues prospect list again. Having to follow-up a D+1 season where he scored at a 1.74 PPG clip is a pretty tall task but he did it quite well. He received a nine-game stint with the Blues to start the year, then was sent back to the Oil Kings where he was named captain. Then, despite missing over a month with an injury still put up 45 points in 30 games in the regular season. He followed that up with 17 points in 19 games and a memorial cup finals appearance as well. All-in-all Neighbours had a great season and should look to progress quite well with his first full year of pro-hockey this season.
Risers
Noah Beck, LD
The 21-year-old blueliner is entering his junior year of college. He saw steady improvements in his sophomore season at Clarkson University, going from 0-2-2 in 20 games played to 5-17-22 in 37 games played. In order to continue his rise, Beck should look to further improve upon his numbers while also being more selective in where and when he chooses to shoot the puck.
Joel Hofer, G
Last season, Hofer once again showed why he is the top goalie in the Blues system. In the regular season he steadily improved upon his rookie numbers with the Utica Comets. He went from a .898% save percentage in 10 games to .905% in 39 games with the Thunderbirds. He even got a cup of coffee for the Blues, registering his first career win in two outings. More impressively though, in 10 playoff games he held a rock solid .934% save percentage. You also can't forget his electrifying goal in the playoffs
Zachary Bolduc, C
It is always hard being traded, Bolduc experienced this last summer when he was traded from the Rimouski Oceanic to the Quebec Remparts. However, he never let it hold him back as the Blues 2021 first round pick exploded last season. In 65 games, he scored 55 goals and 44 assists for 99 points, leading his team and tying him for second in goals and eighth in points throughout the entire league. In the playoffs it was no different, notching 12 points in as many games and once again leading his team. He is slated to rejoin the Remparts this upcoming year but depending on how he plays in training camp, he might be able to get a nine-game tryout just like Jake Neighbours last year.
Fallers
Simon Robertsson, RW
Robertsson struggled to produce last season, racking up only six points in 48 games played. It should be noted that he did seem to suffer from a lack of playing opportunity, many nights barely stepping onto the ice more than a few times. However, that does not totally absolve him from criticism and it may seem unfair but as a prospect if you are not progressing, you are regressing. Hopefully, this season he can make up for it and get a better opportunity with Skelleftea and go back to scoring goals like this on a regular basis.
Will Cranley, G
After a promising stint in the AHL with the Utica Comets in the covid-shortened 2020-21 season, Cranley went back to the Ottawa 67's of the OHL last year. Even though the team around him was not close to the star-studded 2019-20 team he was last on, Cranley's .873% save percentage in 41 games surely did not help either. He is set to play with the Flint Firebirds this upcoming season, if he can turn things around this year, he might find himself in the "risers" category in 12 months.
Prospect Depth Chart
(Combination of NHL readiness and upside)
Left Wing
Centre
Right Wing
Jake Neighbours

Hugh McGing

Logan Brown

Zachary Bolduc

Aleksanteri Kaskimaki

Dylan Peterson

Keean Washkurak

Nikita Alexandrov

Tanner Kaspick

Tanner Dickinson

Jimmy Snuggerud

Klim Kostin

Simon Robertsson

Mathias Laferriere

Alexei Toropchenko
Left Defense
Right Defense
Scott Perunovich

Michael Buchinger

Tyler Tucker

Noah Beck

Arseni Koromyslov

Leo Loof

Brady Lyle

Matt Kessel
Goalie
Joel Hofer

Colten Ellis

Will Cranley
Top 20 Fantasy Prospects
This section is intended to paint a picture of the Nashville Predators prospects whose current trajectory projects them making the most positive fantasy impact at the time that they reach the NHL. Arrival date and NHL certainty have been taken into consideration. However, a player's potential upside is the most important factor in determining this list.
Jimmy Snuggerud
Zachary Bolduc
Jake Neighbours
Scott Perunovich
Logan Brown
Klim Kostin
Simon Robertsson
Joel Hofer
Michael Buchinger
Aleksanteri Kaskimaki
Mathias Lafferiere
Keean Washkurak
Dylan Peterson
Nikita Alexandrov
Alexei Toropchenko
Tyler Tucker
Brady Lyle
Hugh McGing
Colten Ellis
Noah Beck
Gordon Munro
LATEST RADIO & DRAFTCASTS