September 32-in-32: San Jose Sharks
Donesh Mazloum
2022-09-26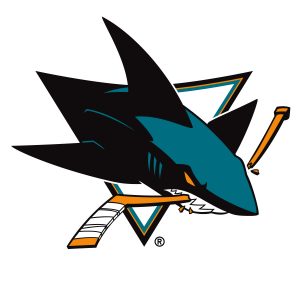 Welcome to the September 2022 edition of the DobberProspects 32-in-32 Series. This month, we are diving into the depth of each organization, looking at their recent graduates, risers, fallers, and top-20 prospects. 
It has been a summer of change for the Sharks as they overhauled almost every aspect of the team from the top down. 
Out are Doug Wilson and Bob Bougher, in are Mike Grier as general manager and David Quinn as head coach. Grier was hired two weeks before free agency however hit the ground running signing a slew of low-risk, depth signings to fill out the roster and provide a more competitive environment internally. The Sharks seemingly threw everything at the wall last season when it came to filling out the bottom of the roster and almost nothing stuck. Add in the fact that the Barracuda was the worst team in the AHL by a significant margin, and the new front office made the prudent decision to fill out the NHL roster with proven talent, clean house in the minors, and restart with a more development-minded approach. 
The Sharks have been among the league's worst for the past three seasons and despite the improvements will likely maintain that status this season. This will be a slow rebuild for the Sharks. They still have a below-average prospect pool both in terms of elite talent and depth. They are also weighed down with numerous long-term albatross contracts. The reality is that it will likely be at least five years down the road when these contracts fall off the books and the prospect pool is overflowing, before the Sharks might return to contender status. 
While Sharks fans should buckle up for the long haul, there are reasons for optimism with the steps taken by the new management team and this year's Sharks team should be an infinitely more watchable team than last seaso