September 32-in-32: Philadelphia Flyers
Pat Quinn
2022-09-27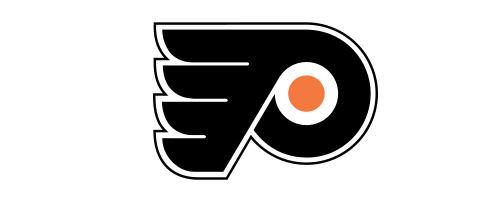 Welcome to the September 2022 edition of the DobberProspects 32-in-32 Series. This month, we are diving into the depth of each organization, looking at their recent graduates, risers, fallers and top-20 prospects. 
The Flyers are coming in to the 2021-22 season looking like they will be a team at the bottom of the standings with the uncertainty of top line centre Sean Couturier's back, top defenseman Ryan Ellis missing all of the season (and possibly his career), top young players Joel Farabee and Bobby Brink, and the team's inability to bring in help up front. The Flyers' big off-season moves were bringing in Tony DeAngelo and John Tortorella, the former will help on offense but not on defense and the latter will help with defense and will spread out the offense.
Additionally, the team is hoping Torts' system helps to fix what seems to be wrong with Carter Hart as they really did not bring in veteran help in case he faulters again. This team is highly-likely already not a playoff team as the top eight in the East from 2021-22 are not changing, in my opinion, but will they at least contend for the playoffs or faulter all year.
Graduates
Felix Sandström, G
Sandstrom signed a two-year deal, with the second year being one-way and is likely to be Carter Hart's back up after two seasons in the AHL, a season in the ECHL, and five NHL games in 2021-22. He has been an overlooked goaltending prospect for years while performing everywhere he has gone. This may be the worst season for him to attempt to become an NHL goalie as Philly may be very bad, but there is also an opportunity for him to shine and become the #1 Goalie.
Owen Tippett, RW
Traded for ex-captain Claude Giroux Tippett could never hold on to a permanent spot in Florida. In Philadelphia, he has a chance to stick just on the basis of him being the asset returned in the trade. Tippett is a good young player, but it wills till be a few seasons before we see the point totals