September 32-in-32: Washington Capitals
Pat Quinn
2022-09-28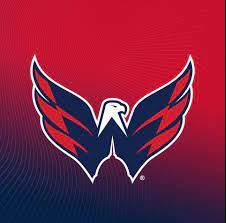 Welcome to the September 2022 edition of the DobberProspects 32-in-32 Series. This month, we are diving into the depth of each organization, looking at their recent graduates, risers, fallers and top-20 prospects. 
The Capitals are loading up for another run at the Stanley Cup, and have again filled the roster to block any real chance of rookies making the lineup. Washington added potential scoring depth at forward, somewhat, when they would likely be better off letting some young players take over, at least in this person's opinion. The team also revamped the goaltending, the Achilles heel of the team last season, outside of injuries and depth scoring up front.
The Capitals have some new faces all over, and also have five forwards and five defensemen  who will be UFAs at the conclusion of this season, including top defenseman Dmitry Orlov. There is still a chance for a few young players to stick to start the year, but Backstom and Wilson will come back at different points in the season which will likely sideline those players.
Graduates
Martin Fehervary, D
Played full-time in the NHL last season and that will continue for a long time
*No real other graduates to the NHL roster as all rookies, including Connor McMichael, may be in the AHL for over half of the season. There is technically a spot open as the #6 defenseman, which should be a battle between Bobby Nardella, Lucas Johansen, and Erik Gustafsson
Bogdan Trineyev, RW
Full time in KHL after splitting last season between KHL and MHL
Hendrix Lapierre, C
Moving on from the QMJHL to the AHL, with some additional games potentially in the NHL
Hunter Shepard, G
Should move on from the ECHL to the AHL, where he will battle with Zach Fucale in Hershey
Clay Stevenson, G
Unless he can supplant Fucale or Shepard, Stevenson will take the usual Capitals goalie prospect path of first starting in the ECHL
Risers
Connor McMichael, LW/C
He did everything he was asked of last season, looked great despite the limited points (attributed to limited minutes), and the Capitals rewarded him by signing Dylan Strome, re-signing Marcus Johansson, and trading for Connor Brown. McMichael can pass through waivers and I fully expect him to start the year in the AHL
Joe Snively, LW
Was a top player for the Bears, was called up to the NHL and added some much-needed skill, and then was hurt. All the players ahead of McMichael are also ahead of Snively, bonus for him is that he requires waivers to be sent down
Bogdan Trineyev, RW
Since being drafted in the fourth round of 2020, Trineyev just keeps improving and is one of the best late Capitals draft picks. He should be over full-time to North America in 2023-24
Aliaksei Protas, C/RW
Speaking of defying expectations, Protas looked like a project when he was drafted and has now become a top prospect for the Capitals a lot earlier than anyone would have thought. He was placed on the top line for a majority of his 33 NHL games in 2021-22. He will likely start 2022-23 in the AHL as well, since he can also pass-through waivers
Lucas Johansen, D
A season where he was not hurt has helped prop Johansen back in to the prospect equation. He will likely not be a PPQB style defenseman but a strong second pairing two-way defenseman is not out of the question
Clay Stevenson, G
Top BCHL goaltender, to a stand out goaltender for a bottom-dwelling team, to signing an NHL contract with one of the best organizations at developing goaltenders (if not the top team at it)
Fallers
Garrett Pilon, C/W
Pilon keeps producing well for the Bears and the Capitals keep ignoring him. It seems like a split is near since the team will not give him a legit shot at an NHL role. Perhaps another team will, but the longer he is not in the NHL the slimmer his chances of becoming an NHLer
Alexander Alexeyev, D
A decline in points per game and a big injury to end his season puts Alexeyev in the faller category. There is a great chance for a prospect defenseman to make it and the injury takes AA out of that opportunity. He is still a top prospect but these injuries are concerning
Damien Riat, RW
It appears he has given up on the NHL as he signed in the Swiss NL until 2023-24, and if he comes back he will have to battle quite a few players to even have a chance at the NHL
Prospect Depth Chart
(Combination of NHL readiness and upside)
Left Wing
Centre
Right Wing
Joe Snively

Ivan Miroshnichenko

Axel Jonsson-Fjallby

Henrik Rybinski

Alexander Suzdalev

Ludwig Persson

Beck Malenstyn

Shane Gersich

Connor McMichael

Hendrix Lapierre

Alexei Protas

Garrett Pilon

Bear Hughes

Brett Leason

Bogdan Trineyev

Oskar Magnusson

Kody Clark

Riley Sutter

Damien Riat
Left Defense
Right Defense
Bobby Nardella

Alexander Alexeyev

Lucas Johansen

Joaquim Lemay

Tobias Geisser

Vincent Iorio

Brent Johnson

Ryan Chesley

Martin Hugo Has (No contract as of now)
Goaltender
Zach Fucale

Hunter Shepard

Clay Stevenson

Mitchell Gibson

Garin Bjorklund
Top 20 Fantasy Prospects
This section is intended to paint a picture of the Washington Capitals prospects whose current trajectory projects them making the most positive fantasy impact at the time that they reach the NHL. Arrival date and NHL certainty have been taken into consideration. However, a player's potential upside is the most important factor in determining this list.
Connor McMichael
Ivan Miroshnichenko
Hendrix Lapierre
Bobby Nardella
Alexei Protas
Vincent Iorio
Alexander Alexeyev
Mitchell Gibson
Joe Snively
Clay Stevenson
Alexander Suzdalev
Henrik Rybinski
Ryan Chesley
Brett Leason
Oskar Magnusson
Lucas Johansen
Garrett Pilon
Hunter Shepard
Bogdan Trineyev
Ludwig Persson
Thanks for reading, follow me on twitter: @FHPQuinn
Pat Quinn
LATEST RADIO & DRAFTCASTS