September 32-in-32: Washington Capitals
Pat Quinn
2022-09-28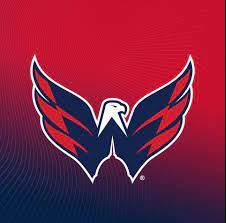 Welcome to the September 2022 edition of the DobberProspects 32-in-32 Series. This month, we are diving into the depth of each organization, looking at their recent graduates, risers, fallers and top-20 prospects. 
The Capitals are loading up for another run at the Stanley Cup, and have again filled the roster to block any real chance of rookies making the lineup. Washington added potential scoring depth at forward, somewhat, when they would likely be better off letting some young players take over, at least in this person's opinion. The team also revamped the goaltending, the Achilles heel of the team last season, outside of injuries and depth scoring up front.
The Capitals have some new faces all over, and also have five forwards and five defensemen  who will be UFAs at the conclusion of this season, including top defenseman Dmitry Orlov. There is still a chance for a few young players to stick to start the year, but Backstom and Wilson will come back at different points in the season which will likely sideline those players.
Graduates
Martin Fehervary, D
Played full-time in the NHL last season and that will continue for a long time
*No real other graduates to the NHL roster as all rookies, including Connor McMichael, may be in the AHL for over half of the season. There is technically a spot open as the #6 defenseman, which should be a battle between Bobby Nardella, Lucas Johansen, and Erik Gustafsson
Bogdan Trineyev, RW
Full time in KHL after splitting last season between KHL and MHL
Hendrix Lapierre, C
Moving on from the QMJHL to the AHL, with some additional games potentially in the NHL
Hunter Shepard, G
Should move on from the ECHL to the AHL, where he will battle with Zach Fucale in Hershey
Clay Stevenson, G
Unless he can supplant Fucale or Shepard, Stevenson will take the usual Capitals goalie prospect path of first starting in the ECHL
Risers
Connor McMichael, LW/C
He did everything he was asked of last season, looked great des