September 32-in-32: Seattle Kraken
Alex Wyatt
2022-09-23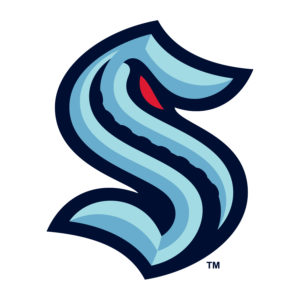 Welcome to the September 2022 edition of the DobberProspects 32-in-32 Series. This month, we are diving into the depth of each organization, looking at their recent graduates, risers, fallers, and top-20 prospects. 
Seattle's inaugural season went essentially as one would expect from an expansion franchise, despite the Vegas Golden Knights' meteoric rise out of their gate. Seattle forged a different, yet more traditional path, loading up on veterans, multi-tool players, and young players who had as of yet hadn't locked themselves into a solid role. 
The first year allowed the Kraken to see who would rise to the top, who was a placeholder, and who would be shipped onward to ply their trade elsewhere. 
Now that the first season is in the books, we can get a better sense for the current framework of the team, what type of players are in the cupboard and where the opportunities lay moving forward. 
The Kraken were expected to be a defensively sound team- and they were- although an offensively weaker team- and they were!- but no one could have predicted that the goaltending would let them down as much as they did in the first year. 
Some of that offensive weakness will hopefully have been addressed through the acquisitions of Oliver Bjorkstrand who was received for a pittance from Columbus -as they made room to sign Johnny Gaudreau and extend Patrik Laine-, as well as the unheralded Andre Burakovsky. Future iterations of the Seattle Kraken will likely have a number of exciting offense options plucked from the draft board in an excellent second Entry Draft for Ron Francis and crew.
A number of Kraken prospects had strong showings in their respective leagues and the team had themselves one heck of a draft in 2022. The pro team is taking shape and the prospect pool is deepening, let's take a look at who will be knocking on the door for Seattle in the coming season. 
Graduating Class
The first player drafted in Seattle Kraken history gave the team and fans alike a good return on the faith and excitement shown in him. 
After playing his last season in the NCAA for the University of Michigan Monstarz