September 32-in-32: New York Rangers
Brendan Ferry
2022-09-22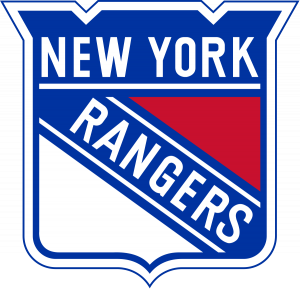 Welcome to the September 2021 edition of the DobberProspects 32-in-32 Series! This month, we will be diving into the depth of each organization, looking at their recent graduates, risers, fallers, and top 20 prospects.
The New York Rangers organization is in an extremely strong position heading into the 2022-2023 NHL season.  The team possesses a great deal of depth, both at the NHL level and in their prospect pool.  With arguably the top goalie in the NHL, Igor Shesterkin, fresh off of a Vezina-winning campaign in 2021-2022, and a high-caliber roster around him, fortified by big-ticket UFA Vincent Trochek, the Blueshirts are locked and loaded and ready to compete for a Metropolitan division title.  There were a few roster adjustments, of course, but for the most part, the lineup closely resembles the one that the team started last season with, before adding pieces at last year's trade deadline.
Gone is Ryan Strome, replaced by the aforementioned Trochek.  Gone is Kevin Rooney and backup Alex Georgiev.  All of last season's trade acquisitions have moved on, as well.  Additionally, forwards Andrew Copp, Frank Vatrano, and Tyler Motte, along with defenseman Justin Braun, departed in free agency.  Taking their place will be defensemen Zac Jones or Matt Robertson, along with forward Vitali Kravtsov, who is now finally a lock to make the team out of camp this year.  After Kravtsov, however, it is extremely uncertain.  Candidates in competition to fill out the 12th and 13th forward spots include Dryden Hunt, Ryan Carpenter, Julien Gauthier, old friend Jimmy Vesey (signed to a PTO), and perhaps Bobby Trivigno or Will Cuylle.  Some have speculated that 2021 first-round pick Brennan Othmann might be able to impress during camp and grab one of the last couple of roster spots, but that seems highly unlikely.  It is a possibility, however, that the team will take a quick look at him to start the season, before sending him back to Junior. Nils Lundkvist would have been one of the top contenders to earn the sixth defenseman slot, but the 2018 first-round pick is no longer with the organization.  More on that shortly.
NHL level
Locks for the top-six: Panarin, Zibanejad, Kreider, Trochek
Somewhere in the top-nine: Lafreniere, Kakko, Chytil, Kravtsov
Third and Fourth liners: Blais, Goodrow, Reaves/Hunt/Carpenter
Possibilities for 12th/13th forward: Gauthier, Vesey, Cuylle, Rydahl
Roster Projection
Kreider – Zibanejad – Lafreniere
Panarin – Trochek – Kakko
Blais – Chytil – Kravtsov
Goodrow – Carpenter – Reaves
Lindgren – Fox
Miller – Trouba
Jones – Schneider
Shesterkin
Halak
Rookie Camp
Rookie camp took place for New York between September 14th to 20th and included top prospects Othmann, Cuylle, Robertson, Dylan Garand, and Adam Sykora.  A surprise addition to the group was Zac Jones, given the option to skip rookie camp and report to main camp, with what he hopes will be his Rangers teammates this October.  Jones wanted to get a jump on things, and decided to attend rookie camp, in an effort to be ready to compete for an available spot on the Blueshirts' third pair, next to, presumably, Braden Schneider.  
Graduates
Juniors to AHL: Will Cuylle*, Dylan Garand*, Ryder Korczak, Matt Rempe
(* appeared in games with AHL Hartford during 2020-2021 Covid season)
European leagues to AHL: Olof Lindbom, Karl Henriksson
First-year NCAA (former USHL and European players): Brody Lamb, Jaro Chmelar, Noah Laba
Risers
Brennan Othmann, LW
Othmann, the 16th pick of the 2021 draft, was billed as a bit of a reach when drafted by the team.  Since then, number 78 has done nothing but impress, putting up huge numbers for the OHL's Flint Firebirds, while serving as the team captain, showing off his leadership skills.  The Canadian winger plays an abrasive game, combined with plenty of puck skills and a wicked shot.  He is a high-character, hard-working player, with an outside chance to get a taste of the NHL as early as this season.  Unfortunately, even though he doesn't have too much left to show at the OHL level, he is ineligible to play for the Rangers' affiliate, the Hartford Wolf Pack, due to the fact that he is not yet 20 years of age.
Brett Berard, LW
Berard, joined this year at Providence by brother Brady, as well as 2021 NYR draft pick, Jaroslav Chmelar, has seen his stock rise steadily since being drafted by the Blueshirts.  Providence College and Team USA World Juniors coach, Nate Leaman, lean on the American in all situations and looks to him for his leadership skills, as well.  Number 21 is a relentless worker who hounds the puck and never takes a shift off.  Although a bit undersized, Berard has shown, beyond a shadow of a doubt, that he has the will and the motor to be a dependable middle-six winger in New York, who can chip in his share of points, as well.
Will Cuylle, LW
Cuylle, drafted with the 60th pick of the 2020 draft, obtained from Los Angeles in exchange for 2017 draft bust Lias Andersson, has seen his stock steadily rise over the past couple of seasons.  A big, hard-nosed winger, who loves to throw the body, Cuylle has some nice offensive tools and a booming shot, to go along with his imposing stature.  The burly Canadian forward is AHL eligible this season, but he has his sights set on trying to earn a roster spot on Broadway, instead, and has a chance to do so if he performs well in camp.
Fallers
Vitali Kravtsov, RW
Kravtsov, the ninth overall pick in the 2018 NHL draft, is on this list solely due to the discontentment he has shown toward the organization over the last two years.  Leading into the 2021-2022 season, the team had him participate in main camp, not giving him the option to even attend rookie camp, signaling that he had a spot waiting for him with the NHL club.  He also played sparingly in the preseason, although he was a bit banged up at the time.  All signs were pointing toward the big Russian earning a full-time role with the Blueshirts.  Unfortunately for him, it didn't happen, and the relationship between player and team turned even sourer.  Rather than putting his head down & working to earn a call-up while playing for the Hartford Wolf Pack, he refused to report to the AHL and requested a trade.  Things were very contentious for a little while; eventually, GM Chris Drury agreed to place number 74 on loan, and he returned to the KHL to finish out the year.  Since then, things have been straightened out, seemingly; Kravtsov is poised to put the past behind him and showcase his immense talent for the Rangers this Fall.
Libor Hajek, LD
The Rangers re-signed Hajek to a one-year deal this offseason and simply have not been able to bring themselves to move on from the ill-fated 2018 trade acquisition.  It is apparent that he has no future with the club, and due to being ineligible for the AHL without first passing through waivers, he seems destined to be the seventh or eighth defenseman in New York this season.  Hajek skates well enough, but he is a very underwhelming player.  He has struggled in his time with the organization, even at the AHL level, and is seemingly a long shot to be anything other than a journeyman, NHL/AHL "tweener." Former GM Jeff Gorton, now with Montreal, definitely wants a mulligan on acquiring this player.
Leevi Aaltonen, LW
Aaltonen, the diminutive winger, is currently playing overseas in his native Finland.  The speedy forward has struggled to earn minutes, and his point totals the past few seasons have been paltry.  With the infusion of more and more talented players on the wings from the last few drafts, it seems that Aaltonen faces almost an impossible task to surface from the bottom of the team's stockpile.
ORGANIZATIONAL DEPTH CHART
(Combination of NHL readiness and upside)
| | | |
| --- | --- | --- |
| Left Wing | Center | Right Wing |
| Brennan Othmann | Karl Henriksson | Lauri Pajuniemi |
| Will Cuylle | Ryder Korczak | Brody Lamb |
| Brett Berard | Bryce McConnell-Barker | Austin Rueschhoff |
| Adam Sykora | Gustav Rydahl | Jaroslav Chmelar |
| Bobby Trivigno | Oliver Tarnstrom | Eric Ciccolini |
| Kalle Vaisanen | Adam Edstrom | Riley Hughes |
| Tim Gettinger | Patrick Khodorenko | |
| Leevi Aaltonen | Matt Rempe | |
| Maxim Barbashev | Jayden Grubbe | |
| | Noah Laba | |
| | Zakary Karpa | |
| | |
| --- | --- |
| Left Defense | Right Defense |
| Zachary Jones | Hunter Skinner |
| Matthew Robertson | Ty Emberson |
| Simon Kjellberg | Victor Mancini |
| Libor Hajek | |
| Brandon Scanlin | |
| Hank Kempf | |
Goalies
Dylan Garand
Olof Lindbom
Talyn Boyko
Hugo Ollas
Top 20 prospects
The Rangers still boast a strong prospect pipeline, despite many of their recent high draft picks already in the NHL.  The two areas where they are a bit thin are center and, after making a big trade just before main training camp, right defense.  
Notably Absent from this list is RHD Nils Lundkvist, recently traded to the Dallas Stars for two draft picks, including a conditional (top- ten protected) 2023 first-round pick, which turns into an unprotected 2024 first-round pick if the 2023 pick is in the top ten.  New York will also receive a future mid-round pick, as well.  It was solid work from GM Chris Drury, who had an upset player on his hands, unhappy with his spot on the blue line depth chart.
Vitali Kravtsov

Brennan Othmann

Zac Jones

Matthew Robertson

Will Cuylle

Dylan Garand

Brett Berard

Adam Sykora

Karl Henriksson

Ryder Korczak

Bryce McConnell-Barker

Hunter Skinner

Brody Lamb

Lauri Pajuniemi 

Bobby Trivigno

Adam Edstrom 

Kalle Vaisanen

Jaroslav Chmelar

Olof Lindbom

Oliver Tarnstrom
Thank you for reading. Stay tuned throughout the season for more prospect updates!
Brendan Ferry
LATEST RADIO & DRAFTCASTS