September 32-in-32: New York Rangers
Brendan Ferry
2022-09-22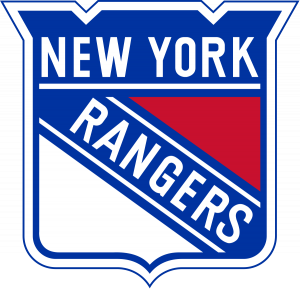 Welcome to the September 2021 edition of the DobberProspects 32-in-32 Series! This month, we will be diving into the depth of each organization, looking at their recent graduates, risers, fallers, and top 20 prospects.
The New York Rangers organization is in an extremely strong position heading into the 2022-2023 NHL season.  The team possesses a great deal of depth, both at the NHL level and in their prospect pool.  With arguably the top goalie in the NHL, Igor Shesterkin, fresh off of a Vezina-winning campaign in 2021-2022, and a high-caliber roster around him, fortified by big-ticket UFA Vincent Trochek, the Blueshirts are locked and loaded and ready to compete for a Metropolitan division title.  There were a few roster adjustments, of course, but for the most part, the lineup closely resembles the one that the team started last season with, before adding pieces at last year's trade deadline.
Gone is Ryan Strome, replaced by the aforementioned Trochek.  Gone is Kevin Rooney and backup Alex Georgiev.  All of last season's trade acquisitions have moved on, as well.  Additionally, forwards Andrew Copp, Frank Vatrano, and Tyler Motte, along with defenseman Justin Braun, departed in free agency.  Taking their place will be defensemen Zac Jones or Matt Robertson, along with forward Vitali Kravtsov, who is now finally a lock to make the team out of camp this year.  After Kravtsov, however, it is extremely uncertain.  Candidates in competition to fill out the 12th and 13th forward spots include Dryden Hunt, Ryan Carpenter, Julien Gauthier, old friend Jimmy Vesey (signed to a PTO), and perhaps Bobby Trivigno or Will Cuylle.  Some have speculated that 2021 first-round pick Brennan Othmann might be able to impress during camp and grab one of the last couple of roster spots, but that seems highly unlikely.  It is a possibility, however, that the team will take a quick look at him to start the season, before sending him back to Junior. Nils Lundkvist would have been one of the top contenders to earn the sixth defenseman slot, but the 2018 first-round pick is no longer with the organization.  More on that shortly.
NHL level
Locks for the top-six: Panarin, Zibanejad, Kreider, Trochek
Somewhere in the top-nine: Lafreniere, Kakko, Chytil, Kravtsov
Third and Fourth liners: Blais, Goodrow, Reaves/Hunt/Carpenter
Possibilities for 12th/13th forward: Gauthier, Vesey, Cuylle, Rydahl
Roster Projection
Kreider – Zibanejad – Lafreniere
Panarin – Trochek – Kakko
Blais – Chytil – Kravtsov
Goodrow – Carpenter – Reaves
Lindgren – Fox
Miller – Trouba
Jones – Schneider
Shesterkin