September 32-in-32: Edmonton Oilers
Jameson Ewasiuk
2022-09-21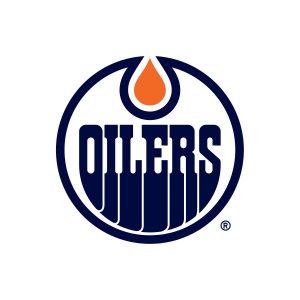 Welcome to the September 2021 edition of the DobberProspects 32-in-32 Series! This month, we will be diving into the depth of each organization, looking at their recent graduates, risers, fallers, and top 20 prospects.
Gone are the days of forcing young players into prominent roles in Edmonton. The Oilers have the most talented forward group they have had since the 80s and therefore prospects will have to truly earn spots if they hope to make the big club this season.
With that being said though, while the team has plenty of top-end talent, their bottom-six definitely has some question marks and room for interpretation at this point. This leaves the door open for a top prospect or two to potentially earn a spot if they have a strong enough camp/preseason.
Edmonton has eight forwards that are set with Connor Mcdavid, Leon Draisaitl, Zach Hyman, Evander Kane, Kailer Yamamoto, Ryan Nugent-Hopkins, Jesse Puljujarvi, and Ryan McLeod as locks for the big squad. At this point, it is expected that Derek Ryan, Warren Foegele, and Mattias Janmark will fill bottom-six roles with the last forward spot expected to be one of Devin Shore, Greg McKegg, Seth Griffith, Brad Malone, Tyler Benson, or a top prospect such as Dylan Holloway or Xavier Bougault.
In other words, aside from Nugent-Hopkins and McLeod, Edmonton's bottom-six has very little identity and is a bit of a mishmash of veterans with no physical presence (aside from Foegele) and no true standouts defensively. If Edmonton's management chooses to go the veteran route, you can also expect the team's bottom-six to likely be an offensive blackhole but what else is new? At the very least, the third and fourth lines should have strong skaters.
On the backend, the team's greatest weakness, Ken Holland did nothing to improve the team. He resigned Brett Kulak which is great and Duncan Keith retired (addition by subtraction) but it is the same soft, defensively inconsistent group that was often hemmed in their own end last season and in the playoffs. Darnell Nurse, Evan Bouchard, Cody Ceci, Brett Kulak, and Tyson Barrie are more or less locks for the team which leaves one spot open.
Edmonton has just signed Jason Demers to a PTO, which will slightly prevent the team from just gifting a spot to a young player. Markus Niemeläinen, Dmitri Samorukov, and blue-chip prospect Philip Broberg are the most likely candidates to fill the last starting position on the team's opening roster.
While 21-year-old Broberg is the favorite to make the team, Niemeläinen has flown up the depth chart as a physical, stay-at-home defender who moves well around the ice. At 24-years-old he is the most experienced of the three prospects and he does fill the need of a physical, stay-at-home presence on the backend. Samorukov is a solid albeit unspectacular candidate that plays a steady, reliable game. At 23-years-old, he is looking ready to challenge for a bottom pair role. With this being the last year of his contract it could be a make-it-or-break-it year for the player (see Edmonton's history with Russian prospects).
GRADUATING PLAYERS
Last year, his first full season in the NHL, Bouchard recorded a strong 12 goals and 43 points in 81 games. The numbers are especially impressive when you factor in that he did not get much time on Edmonton's always dangerous top power play. His defensive play can still leave something to be desired but he continues to improve in this regard. 50+ points for Bouchard this season is not out of reach especially if he gets the power play time that he deserves.
His 21 points in 71 games last year with the Oilers do not pop off the page but he had a strong rookie season. His skating is second to only Connor Mcdavid on the team and he generates more offensive chances than his numbers would suggest. From looking like he was stagnating in the OHL four years ago, to being one of the Oilers' better bottom six players now, McLeod's development curve has been excellent to say the least. There is more upside with this player than anticipated.
ON THE CUSP
The Oilers' top goalie prospect was excellent last season. Skinner finished with a 0.920 save percentage and 2.21 goals-against-average in 35 AHL games to go along with a 0.913 save percentage and 2.62 goals-against-average in 13 games with the Oilers. Skinner is easily the best goaltending prospect that Edmonton has had since they drafted Devan Dubnyk in 2004. With Edmonton signing Jack Campbell to a big contract, Skinner will hold the role of backup this season and should not be forced into playing more games than he is ready for. This could be the best netminding duo that the Oilers have had in a long time.
The year is 2019, Benson has just finished his rookie AHL season in which he was a point-per-game player for the Condors and looks poised to push for a spot on the big club. Flash forward to 2022, this will be the fourth season that the 24-year-old winger is "on the cusp". The Edmonton-born forward is a typical tweener that produces well in the AHL but does not excel at any one aspect well enough to be a full-time NHLer. Nevertheless, there is an open spot on the Oilers and he is a candidate to fill it.
Holloway's rookie season in the AHL was not amazing but it was solid. He has missed some time due to injury but he recorded 22 points in 33 games for the Condors last year. Holloway has everything you could ask for in a potential top-nine NHL winger from speed, to work ethic to offensive upside. He could be on the Oilers to start the season.
This pick continues to look better and better for the Oilers. Bourgault has done nothing but impress and produce since being drafted. Last season he recorded an outstanding 48 goals and 97 points between the regular season and playoffs in just 59 games. As mentioned above, Edmonton's bottom-six is not set so with a strong camp and preseason, the talented forward could get a look with the Oilers.
Simply put, if Broberg reaches his potential he could be the total package top-pair defender. Will his hockey sense allow him to reach his potential? Time will tell. Nevertheless, the Swedish rearguard has all the physical tools and he put together a very nice rookie season in the AHL last year in which he recorded 23 points in 31 games. He also suited up for 23 games with the big club finishing with three points. If he earns it, there is a spot on the Oilers for him this season but at the same time with Broberg just turning 21 in late June, Edmonton can afford to be patient with him.
He's big, physical and he skates very well for a 6-foot-6 defender. He is not the most talented prospect but the 24-year-old did not look out of place in the 20 games he played for the Oilers last season and if Edmonton is looking to become harder to play against in their own end, Niemelainen could be a good candidate to make the team. With all that said though, time will tell if his hockey sense is good enough at the NHL level. He has a habit of simply dumping the puck out of the defensive zone instead of making hockey plays.
It feels like he has been a candidate to make the Oilers for a while now. Samorukov does not have the upside of a player like Philip Broberg but he does a little bit of everything well and is a player that quietly goes about his business on the ice. He made his NHL debut last season but only played 2:28 after he made a mistake on the ice and was benched for the rest of the game. The Russian defender was then demoted back to the AHL after that game. That was a poorly handled situation by the Oilers but it is up to Samorukov to prove he belongs in the NHL going forward.
RISERS
The 2020 fourth-round pick is to enter his first pro season after finishing with 23 goals and 45 points in 39 games at the University of Denver last season. The St. Albert, Alberta native may have some flaws in his game but he is a talented offensive player with one-shot goal-scoring ability. Savoie will be given an opportunity to play in a prominent offensive role for the Bakersfield Condors this season.
Snagging Petrov in the sixth round in 2021 was seen by many as a potential steal for the Oilers. Time will tell if he can live up to those claims but as of right now the selection is looking like a smart one. Last season, his first in North America, the talented offensive forward produced 40 goals and 90 points in 53 games for the North Bay Battalion of the OHL. The talent is there but expectations must be kept in check for the 19-year-old forward.
Markus Niemeläinen, LW
I wrote about him above. From almost being an afterthought at 24-years-old to playing 20 games in the NHL last season. He may not be the most talented but he is a prospect to watch this season.
FALLERS
Coming to North America last season, Konovalov had some hype behind him and while his rookie season in the AHL was not outstanding (finishing with a .893 save percentage), the 24-year-old was poised to take on a prominent role for the Condors this season. That was of course until the netminder opted to return back to Russia in June. I guess this should not be a surprise given Edmonton's history with Russian players. At this point, it is hard to imagine him coming back.
There were times last season when it looked like Lavoie was putting it together and was going to be a reliable top-six producer for the Condors. Unfortunately, those moments were too far in between and the goal-scoring winger managed just 13 goals and 26 points in 56 games. There is talent with this player but the soon-to-be 22-year-old needs to take a step forward this season or risk being surpassed by younger prospects
ORGANIZATIONAL DEPTH CHART
(Combination of NHL readiness and upside)
Left Wing
Center

Right Wing

Carter Savoie

Xavier Bourgault

Tyler Benson
Tyler Tullio

Raphaël Lavoie

Matvei Petrov
James Hamblin

Jake Chiasson

Reid Schaefer
Noah Philp

Kirill Maximov

Maxim Beryozkin
Aapeli Räsänen
Jeremias Lindewall

Maxim Denezhkin

Filip Engaras

Joel Määtä

Tomas Mazura
| | |
| --- | --- |
| Left Defense | Right Defense |
| Philip Broberg | Vincent Desharnais |
| Dmitri Samorukov | Michael Kesselring |
| Markus Niemeläinen | Philip Kemp |
| Luca Münzenberger | Maximus Wanner |
| Nikita Yevseyev | |
| | |
| | |
| | |
Goalies
Stuart Skinner
Ryan Fanti
Olivier Rodrigue
Ilya Konovalov
Samuel Jonsson
Top 20 Fantasy Prospects
This section is intended to paint a picture of the Edmonton Oilers prospects whose current trajectory projects them making the most positive fantasy impact at the time that they reach the NHL. Arrival date and NHL certainty have been taken into consideration. However, a player's potential upside is the most important factor in determining this list.
 Dylan Holloway
Xavier Bourgault
Philip Broberg
Stuart Skinner
Matvey Petrov
Reid Schaefer
Carter Savoie
Tyler Tullio
Dmitri Samorukov
Markus Niemeläinen
Ryan Fanti
Raphaël Lavoie
Michael Kesselring
Vincent Desharnais
James Hamblin
Noah Philp
Philip Kemp
Maxim Beryozkin
Jake Chiasson
Maximus Wanne
HM: Luca Münzenberger
Thanks for reading — follow me on Twitter
@JamesonEwasiuk
 for more Oilers prospect news and scouting reports!
LATEST RADIO & DRAFTCASTS