September 32-in-32: Edmonton Oilers
Jameson Ewasiuk
2022-09-21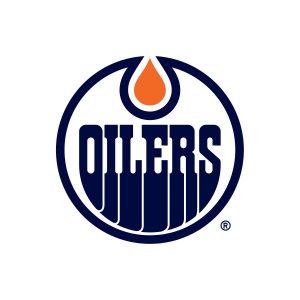 Welcome to the September 2021 edition of the DobberProspects 32-in-32 Series! This month, we will be diving into the depth of each organization, looking at their recent graduates, risers, fallers, and top 20 prospects.
Gone are the days of forcing young players into prominent roles in Edmonton. The Oilers have the most talented forward group they have had since the 80s and therefore prospects will have to truly earn spots if they hope to make the big club this season.
With that being said though, while the team has plenty of top-end talent, their bottom-six definitely has some question marks and room for interpretation at this point. This leaves the door open for a top prospect or two to potentially earn a spot if they have a strong enough camp/preseason.
Edmonton has eight forwards that are set with Connor Mcdavid, Leon Draisaitl, Zach Hyman, Evander Kane, Kailer Yamamoto, Ryan Nugent-Hopkins, Jesse Puljujarvi, and Ryan McLeod as locks for the big squad. At this point, it is expected that Derek Ryan, Warren Foegele, and Mattias Janmark will fill bottom-six roles with the last forward spot expected to be one of Devin Shore, Greg McKegg, Seth Griffith, Brad Malone, Tyler Benson, or a top prospect such as Dylan Holloway or Xavier Bougault.
In other words, aside from Nugent-Hopkins and McLeod, Edmonton's bottom-six has very little identity and is a bit of a mishmash of veterans with no physical presence (aside from Foegele) and no true standouts defensively. If Edmonton's management chooses to go the veteran route, you can also expect the team's bottom-six to likely be an offensive blackhole but what else is new? At the very least, the third and fourth lines should have strong skaters.
On the backend, the team's greatest weakness, Ken Holland did nothing to improve the team. He resigned Brett Kulak which is great and Duncan Keith retired (addition by subtraction) but it is the same soft, defensively inconsistent group that was often hemmed in their own end last season and in the playoffs. Darnell Nurse, Evan Bouchard, Cody Ceci, Brett Kulak, and Tyson Barrie are more or less locks for the team which leaves one spot open.
Edmonton has just signed Jason Demers to a PTO, which will slightly prevent the team from just gifting a spot to a young player. Markus Niemeläinen, Dmitri Samorukov, and blue-chip prospect Philip Broberg are the most likely candidates to fill the last starting position on the team's opening roster.
While 21-year-old Broberg is the favorite to make the team, Niemeläinen has flown up the depth chart as a physical, stay-at-home defender who moves well around the ice. At 24-years-old he is the most experienced of the three prospects and he does fill the need of a physical, stay-at-home presence on the backend. Samorukov is a solid albeit unspectacular candidate that plays a steady, reliable game. At 23-years-old, he is looking ready to challenge for a bottom pair role. With this being the last year of his contract it could be a make-it-or-break-it year for the player (see Edmonton's history with Russian prospects).
GRADUATING PLAYERS
Last year, his first full season in the NHL, Bouchard recorded a strong 12 goals and 43 points in 81 games. The numbers are especially impressive when you factor in that he did not get much time on Edmonton's always dangerous top power play. His defensive play can still leave something