September 32-in-32: Ottawa Senators
Grant Campbell
2022-09-20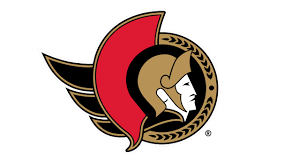 Welcome to the September 2022 Edition of the DobberProspects 32-in-32 Series! This month, we will be doing a  deep dive into each organization, looking at their recent graduates, risers, fallers, and top 20 prospects.  
Last season, Ottawa finished well below .500 with a record of 33-42-7 which was 26th overall in the NHL. They will look to improve this season and possibly make inroads into playoff discussions towards the end of this year. 
The additions of Alex DeBrincat, Claude Giroux, and Cam Talbot will improve the team immensely. The progression of players like Brady Tkachuk, Josh Norris, Tim Stutzle, Drake Batherson, Alex Formenton, Mathieu Joseph, Erik Brannstom, and Anton Forsberg should propel the Senators into the playoff picture if the roster isn't missing some players. 
Development Camp and Rookie Tournament
The Senators held a development camp from July 11th to the 14th, which included eight of their draft picks from 2022, six from 2021, two from 2020, and three from 2018. 5th overall pick from the 2020 draft, Jake Sanderson, did not take part as he was still nursing his injury from the 2021-22 season. 
The camp was mostly drills and some half-ice scrimmages and then a three-on-three tournament. 
Some standouts were Tyler Boucher, Tyson Dyck, Ridly Greig, Stephen Halliday, and Zack Ostapchuk. 
The Senators invited 26 rookies to take part in a Rookie tournament against Buffalo, Boston, and Montreal from September 15th through the 19th. 
The prospects lost to Boston 5-4 and Montreal 7-2 before playing Buffalo and losing 6-3. 
Mads Sogaard started the first game and let in a few weak goals in the 5-4 loss, while Kevin Mandolese played against Montreal in a game where he let in all seven goals. 
Ridly Greig didn't dress for any of the games and the team lost Viktor Lodin to injury in the second game and he could be out for a while which puts his participation in the main training camp at risk. Zack Ostapchuk also went down with an injury and missed the third game.
US college players (or committed) were not eligible to play in the tournament so Tyson Dyck (who plays in the BCHL), Stephen Halliday, Tyler Kleven, Luke Loheit, Jakov Novak, and Cameron O'Neill did not take part. 
Jake Sanderson only played in the first game and had some good moments, but it was just good to see him playing in the Senator's uniform. Shane Pinto played in the first game as well which is a good sign after only being able to play in five games last year due to injury. Pinto was one of the better players on the ice. 
It is only three games, so we shouldn't put too much stock into these tournaments but the players that stood out for me were Angus Crookshank, Philippe Daoust, Pinto, and Maxence Guenette. 
Graduates 
The Senators are not short of players who could make the transition to the NHL this year or next.  
Roby Jarventie, LW
Jarventie played his first pro season in North America last season with Belleville in the AHL and had flashes of NHL skills on his way to putting up 11 goals and 22 assists in 70 games. Look for him to start the season with Belleville once again and to get a shot on the power play where he can possibly utilize his impressive one-timer. If he can pot 20 goals or more in the AHL he could get a look in Ottawa at some point. He's only 20 years old so there is no need to rush him and a full season in the AHL would not hurt him