September 32-in-32: Arizona Coyotes
Keith Duggan
2022-09-03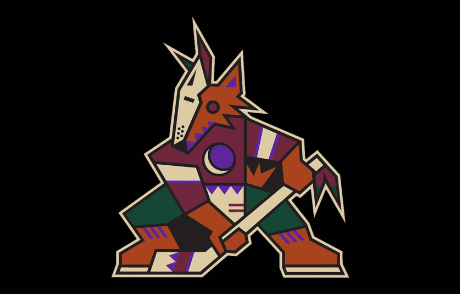 Welcome to the September 2022 edition of the DobberProspects 32-in-32 Series. This month, we are diving into the depth of each organization, looking at their recent graduates, risers, fallers and top-20 prospects. 
As discussed in last month's 32 in 32 series, Coyotes are still in full tank/rebuild mode. They finished with the second worst record in the league during 2021-22, which would have been 32nd had they not won the final three games of the season to surpass Montreal. Despite Arizona changing their roster slightly, adding to the growing prospect pool and even playing in a new home venue (hello Mullett Arena), when it comes to the NHL standings the team is expected to look a lot like the previous campaign. 
The forward group still lacks a top-six center and legit firepower. Outside of Arizona's top line of Nick Schmaltz, Travis Boyd and Clayton Keller, nobody else scored much as the team averaged a league-low 2.51 goals per game last year. Newcomers Nick Bjugstad and Zack Kassian could bolster the secondary offense but remains to be seen if either of them can contribute consistently over a full season. 
Arizona allowed the most shots against in 2021-22 and while they added some depth to their defense for this year in Troy Stecher, Josh Brown and Patrick Nemeth, none of them will radically improve the unit. Jakob Chychrun was expected to be the #1 defenseman but struggled with injuries and constant trade rumors last year. As of right now, Chychrun is still a Coyote, a return to 2020-21 form from him would be a huge difference maker. Nevertheless, this is a defense corps that will still struggle once again.
Baring another signing, Karel Vejmelka and Jon Gillies are the goaltending tandem. While Vejmelka was a revelation for Arizona, I do not think either one of them are striking fear in opposing team's forwards.
Arizona will play 20 of their first 24 games on the road. We saw how well a long road trip to start the season went for the New York Islanders last year. Vegas has Arizona with the worst odds to win the Stanley Cup at plus-30,000. 
Add all this up and get straight to the point: the Coyotes will not be good. Frankly, the Coyotes are not trying to be good. When the trade deadline comes along, GM Bill Armstrong will look to sell off more expiring contracts (Shayne Gostisbehere, Nick Ritchie, Kassian). The Coyotes are all in on "Be bad for Bedard" which would be if they are fortunate enough to win the 2023 draft lottery, drafting franchise-altering center Conor Bedard. Even if their terrible luck at the draft lottery continues, they still will be able to draft an excellent prospect at the top of a strong group that includes Adam Fantilli, Dalibor Dvorsky or Matvei Michkov. 
Graduating players
GM Bill Armstrong is big on development, probably from his time as an amateur scout and director of amateur scouting with St. Louis, so he is not rushing prospects. He is a believer in the Detroit Red Wings mantra of over ripening players before bringing them into the NHL. With that in mind that is why I do not think we see uber talented prospect Dylan Guenther make the Coyotes full-time in 2022-23. Maybe he starts the year with Arizona, barring Guenther is fully recovered from his knee injury suffered during the 2022 WHL finals. I jus