September 32-in-32: Colorado Avalanche
Hayden Soboleski
2022-09-04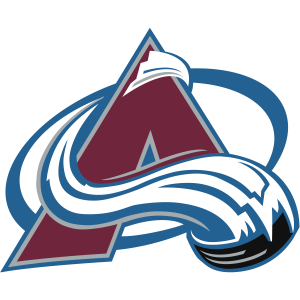 Welcome to the September 2022 edition of the DobberProspects 32-in-32 Series! This month, we will be diving into the depth of each organization, looking at their recent graduates, risers, fallers, and top 20 prospects. 
The biggest takeaway from last month's installment on the organization's offseason ins and outs: there aren't many new faces in Colorado.
Barring any surprise additions, the majority of the lineup is locked in looking something like this:
Landeskog – MacKinnon – Rantanen
Lehkonen – Compher – Nichushkin
TBD – Newhook – O'Connor
Helm – TBD – TBD
Toews – Makar
Girard – Manson
Byram – Johnson
MacDermid
Georgiev
Francouz
Johansson
The only real spots available are in the bottom-six up front, where the top competitors for those TBD spots are Ben Meyers, Anton Blidh, and Lukas Sedlak, all of whom are on one-year "prove-it" deals and have NHL experience. Martin Kaut will also be in the running if he can stay healthy. 
The team has approximately 3.9M in cap space which means they could still be in the running for someone like Evan Rodrigues to add forward depth and give the team some options just in case Compher or Newhook struggle with a full season of more responsibility in Kadri's absence.
GRADUATING PLAYERS
College free agent signing Ben Meyers technically graduated at the end of 2021-22, but too late in the season to appear in the championship run. He will be expected to grab a full-time NHL bottom-six role out of training camp.
Top prospect Oskar Olausson also technically graduated to a pro at the conclusion of the 2021-22 campaign, but this is expected to be his first full pro campaign so we'll include the scoring winger here. He got top-six minutes during his AHL audition, but the Eagles have a tendency to move top prospects down the lineup without mercy if they don't commit quickly to two-way development which isn't always good for fantasy stock in the short-term. 
Danila Zhuravlyov will attempt to graduate from the KHL to the AHL in 2